Vistacay Hotel Worldcup, South Korea — Jeju
Finding an accommodation in Jeju can be a headache for a start as you have to choose which area you would like to stay in
—
commonly Jeju City, Seogwipo or Seongsan area. Most people would stay in the former two as Jeju City is near to the airport and Seogwipo is near to a number of attractions such as Cheongjiyeon Waterfalls, Jeongbang Waterfalls and Jusangjeollidae. No matter where you stay, expect to take long drives to certain tourist attractions due to the relatively large landscape of Jeju island. Eventually, we decided on Jeju Vistacay Worldcup Hotel in Seogwipo as the room is relatively spacious and it comes equipped with a decent toilet (we noticed that many Korean airbnbs and hotels have a very cramp washroom!). We booked 3 nights in the Deluxe Double Room (Random mountain or Ocean view) for S$202 via
Expedia
.
There is an E Mart just 2 minutes drive away, MacDonalds (please try the churros!!!) 1 min drive away and Kyochon Fried Chicken 7 minutes drive away if your midnight hunger pangs strikes!
Parking is available if you're driving but the parking space was insufficient during our stay. If we return after 9.30pm, the carpark would be full by then and we would have to park by the roadside nearby but that was fine with us. Ice is also available on request if you need to get your beer chilled.
The concierge did not have a very good command of English as they had some difficulty understanding us and they were not exactly very friendly either. When I checked in, they forgot to return me my passport and I was in a shock when I couldn't find it. It turned out that it was still in the photocopier when I went back to ask for it…
From the website, there is also a pool but it was not open during our stay due to the cold weather.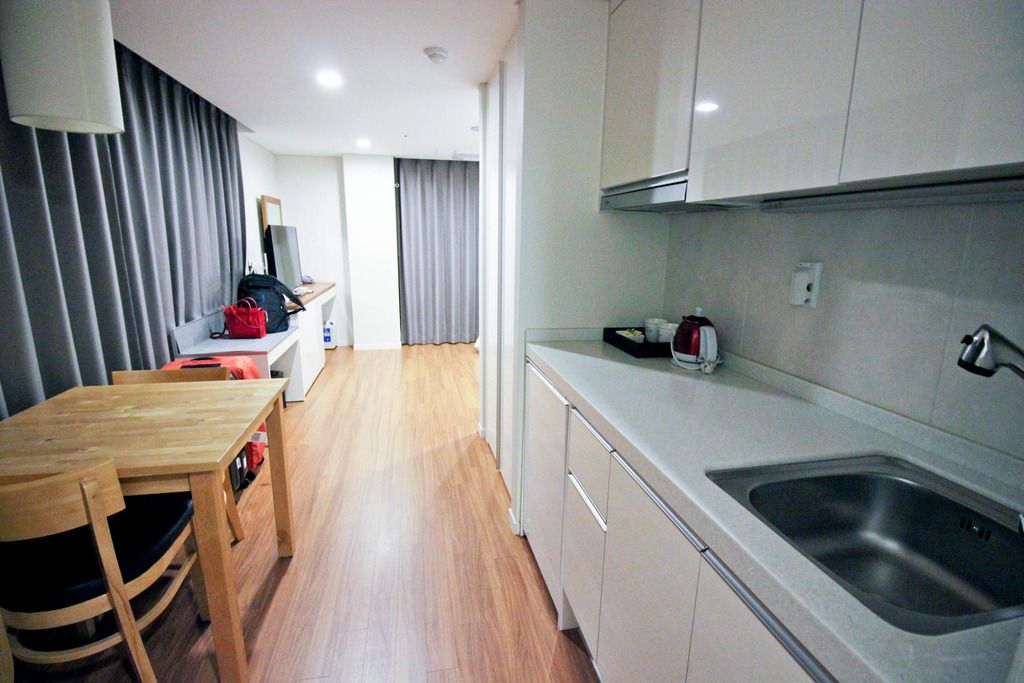 The room was quite spacious at 33sqm. We had more than enough space for our luggages and there was a set of table and chairs for us to have our supper! Basic amenities such as soap, shampoo, hair dryer and wifi are provided but not toothpaste and toothbrush. The toilet is separated from the shower and the shower was strong enough for a good bath!
We were in Jeju in the first week of April and the weather was rather chilly still and we couldn't figure a way to turn on the heater so it was always very chilly in the mornings. Other than that, the room was great!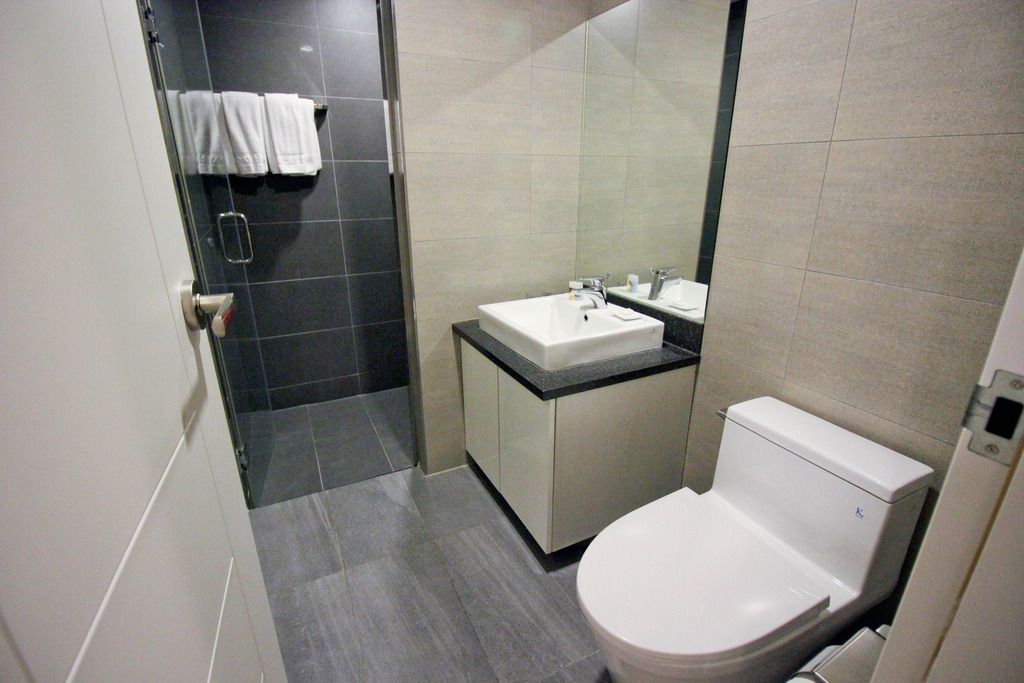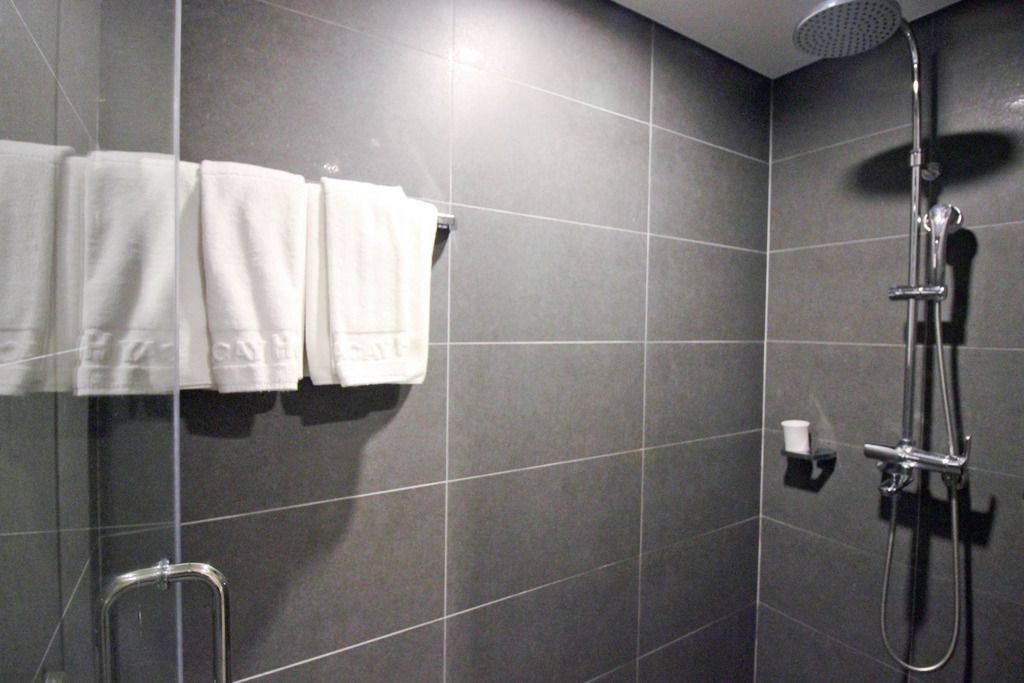 Overall, I thought the hotel was decent at its price point and since we were driving, it was rather convenient for us to get around Jeju with Vistacay Worldcup's location.