TocToc, South Korea — Seoul
TocToc is an up and rising restaurant in Seoul that had won the Miele One to Watch award that is under Asia's 50 Best Restaurants 2017. Chef Kim Dae Chun doesn't restrict himself and curates his ingredients from all over the world to create that beautiful plate in front of diners. We had the Tocnomy which is a 9 course menu priced at KRW110,000.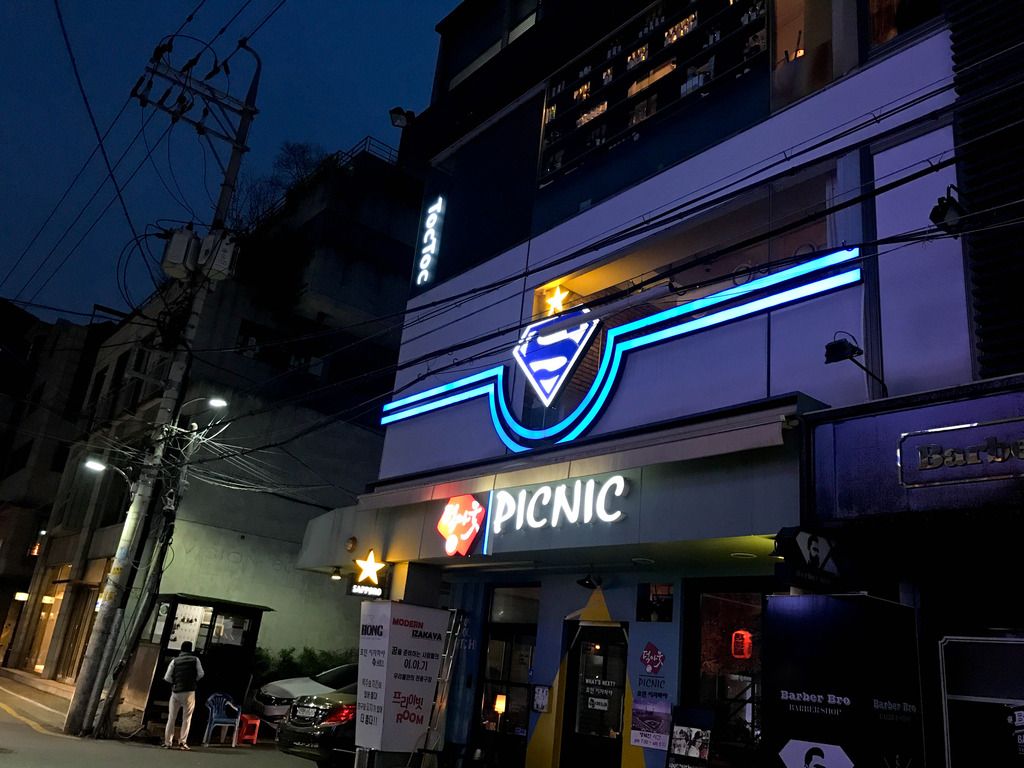 Tocnomy Menu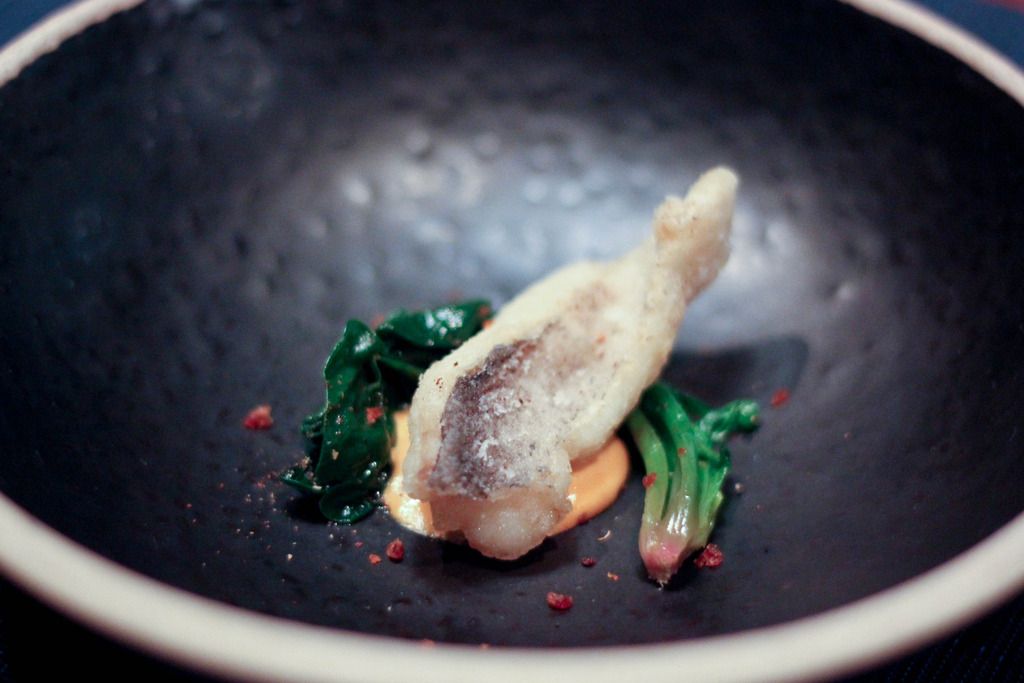 The first dish is named fries but it isn't the common fried potatoes that we are familiar with. Instead, it's made of a small boneless fried fish fillet that is delicately fried to a golden brown with a mayonnaise based sauce and sprinkled with some paprika.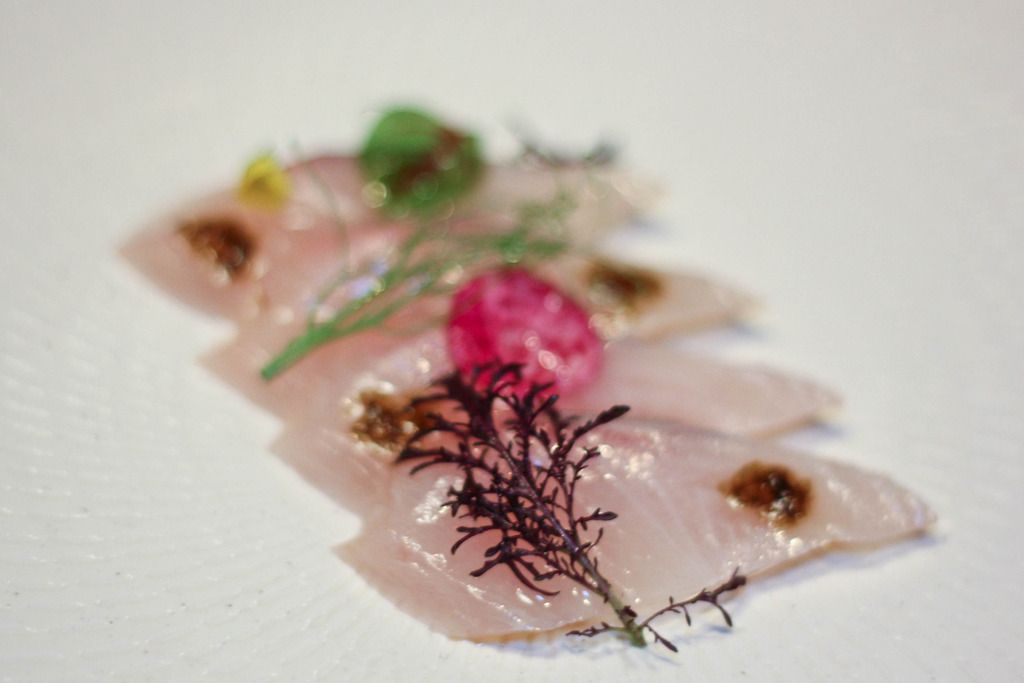 The raw fish for the day was slices of stripe trevally fish drizzled with a seaweed sauce. The light sauce and fresh slices of sashimi worked hand in hand to deliver a nice starter.
Our next dish was a seaweed tofu with kelp consomme. The savoury warm soup wasn't too salty and was comforting to sip on after the previous cold dish. The tofu had a nice smooth texture which reminded me of Japanese agedashi tofu with a layer of fried corn stach on the outer layer.
The salad bowl came with 26 different kinds of vegetables from local farms and the vibrant colours of the vegetables is a testament of its freshness. Even without any sauce, the vegetables were beaming with its natural sweetness. I love that cherry tomato the best — it's juicy, sweet and burst right in my mouth!
The ravioli is stuffed with a paste made from flatfish, scallops and shrimp and topped with a saffron sauce. I liked how the sauce is whisked till airy and the creamy sauce wasn't heavy on the tastebuds. While the ravioli was nice tasting, there was nothing to shout about.
TocToc's cod doesn't taste as oily or buttery like other cods, but it has a very smooth texture that melts in our mouths. An onion consomme is poured over the fish and the clear broth was clean tasting with the fragrance from the onion.
As I do not take lamb, TocToc has very kindly allowed me to swop it with the beef instead (to be applied to both of us).The charcoal-grilled hanu strip loin steak was very fatty and tender to bite. There was a nice char on the skin to give the slight smoky flavors but the cut was too fatty for my personal liking.
A mystery dish is part of the Tocnomy, which I guess may change from time to time based on availability of ingredients and the Chef's ideas which gives an element of surprise. Our secret dish is a fried chicken leg with sweet radish sauce. The skin was crispy yet not oily, and the me at well marinated and tender. Koreans enjoy eating their fried chicken with pickled radish and TocToc translates this into a sauce for us to dip the chicken in.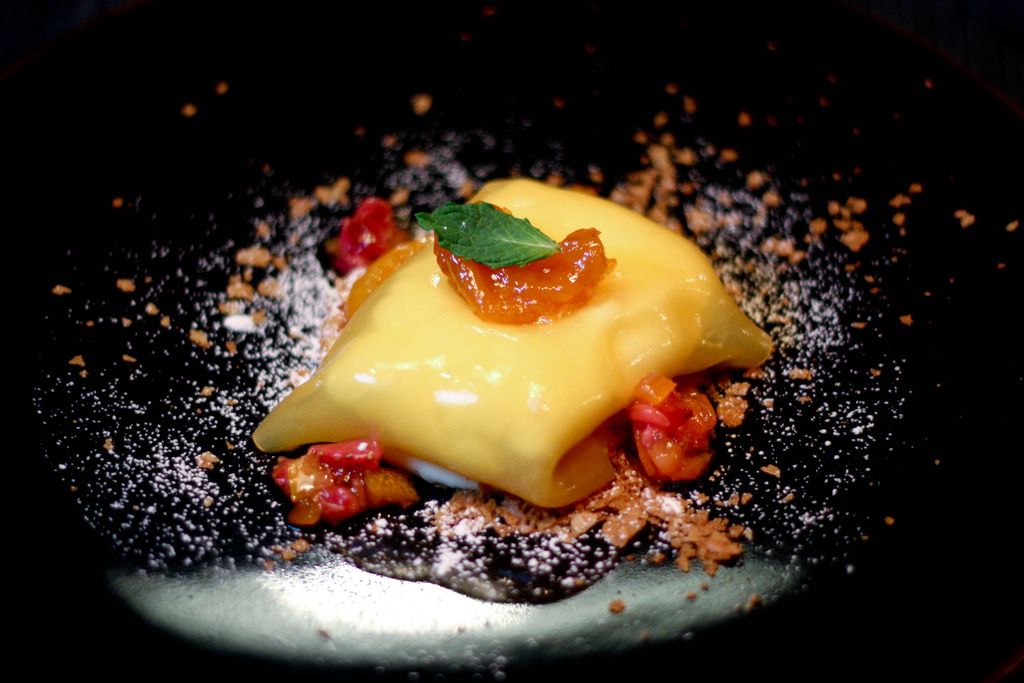 The last course of our meal is a dessert made of a fromage blanc wrapped by a thin blanket of rice cake and topped with kumquat. The fresh cheese was creamy and light and tasted very refreshing overall with those citrusy notes from the kumquat.
I thought the Tocnomy was very well put together by Chef Kim Dae Chun, allowing the original ingredients to shine while incorporating his techniques to lift the flavors. A minor qualm about the food was that it does not have an unforgettable/outstanding dish that wow-ed us. However, we really appreciated the waitress who attended to us as she was very patient in describing the dishes to us in English!
33 Dosan-daero 51-gil, Sinsa-dong, Gangnam-gu, Seoul, South Korea
Lunch | 1200 - 1500 Dinner | 1730 - 2200
Last order (A la carte) 2100 (
Signature course) 2030 (
Tocnomy course) 2000
Date of visit: April 2017