The Carvery, Singapore — Park Hotel Alexandra
Carvery, a buffet style restaurant within Park Hotel Alexandra serves excellent prime roasted meat, a wide array of sides to compliment the meat and of course desserts for your sweet tooth too. Every now and then, Carvery will introduce a different theme to its standard buffet line and we as customers get to enjoy it! This time round, Carvery brings us the Hearth & Heat weekend grill that will take place on every Fri, Sat & Sun from now till 30 June 2017. Expect to find the Argentinian Ribeye, Honey Lemon Chicken and Hickory Pulled Pork with Fried Bun.
ARGENTINIAN RIBEYE & HONEY LEMON CHICKEN
---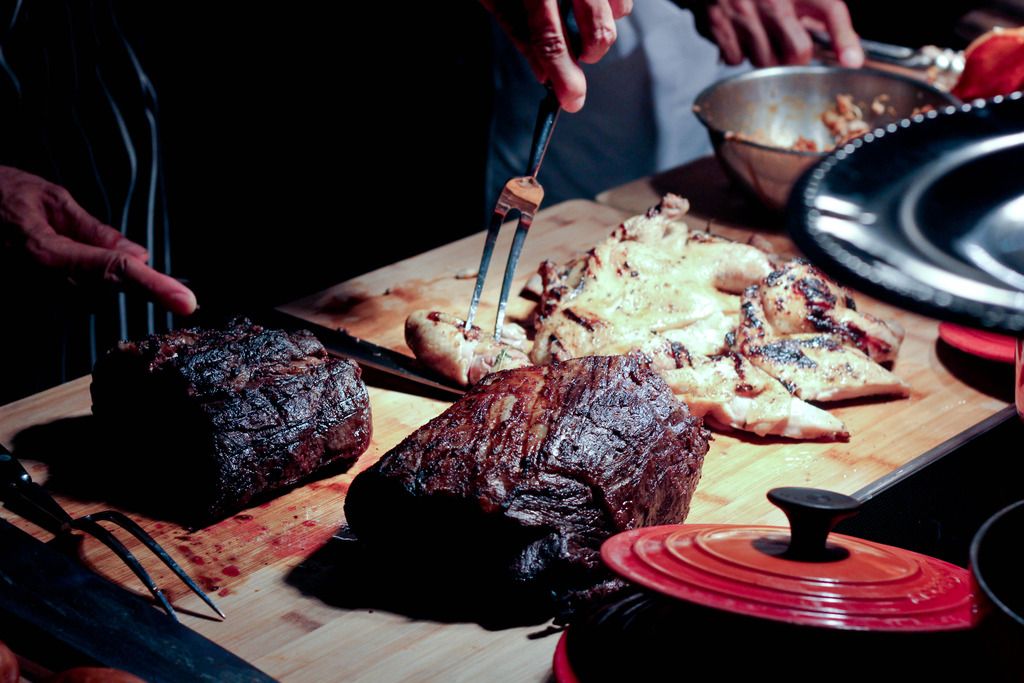 The highlight is the usage of an Argentinian grill with Hickory and Mesquite firewood. Unlike a conventional oven, the grill requires the skill of the chefs to control the heat using the firewood. The height of the panels can also be adjusted higher or lower to cook the meat as desired. The charred taste achieved by the firewood was very distinct on the Honey Lemon Chicken and asparagus! Think very tender chicken meat with a smoky skin
—
I paired it with the onion pear sauce and it was absolutely delish.
The tender chunks of meat were easily removed from the pork leg, then mixed with some homemade hickory barbecue sauce and apple slaw all sandwiched between the fragrant golden brown bun. The meaty mouthful was real satisfying with the tangy slaw that helps to cut through the richness.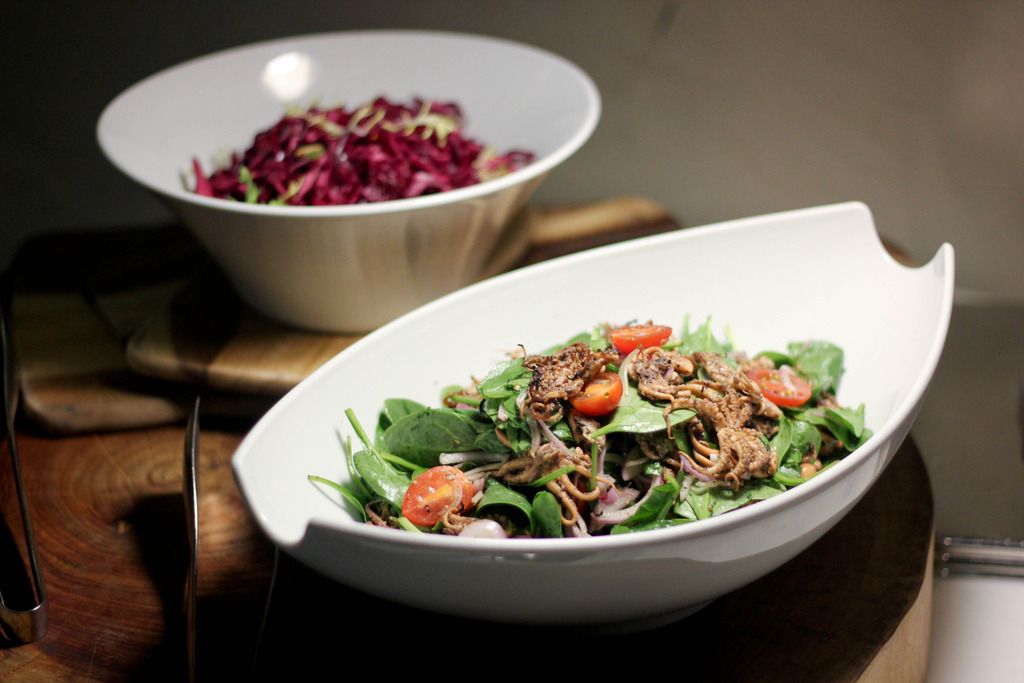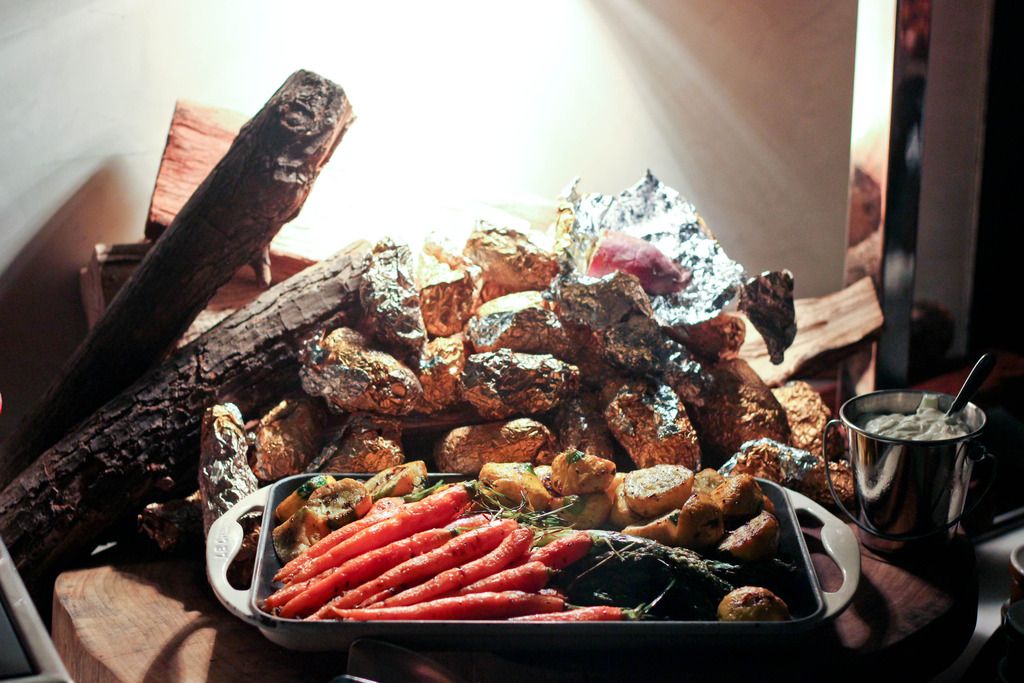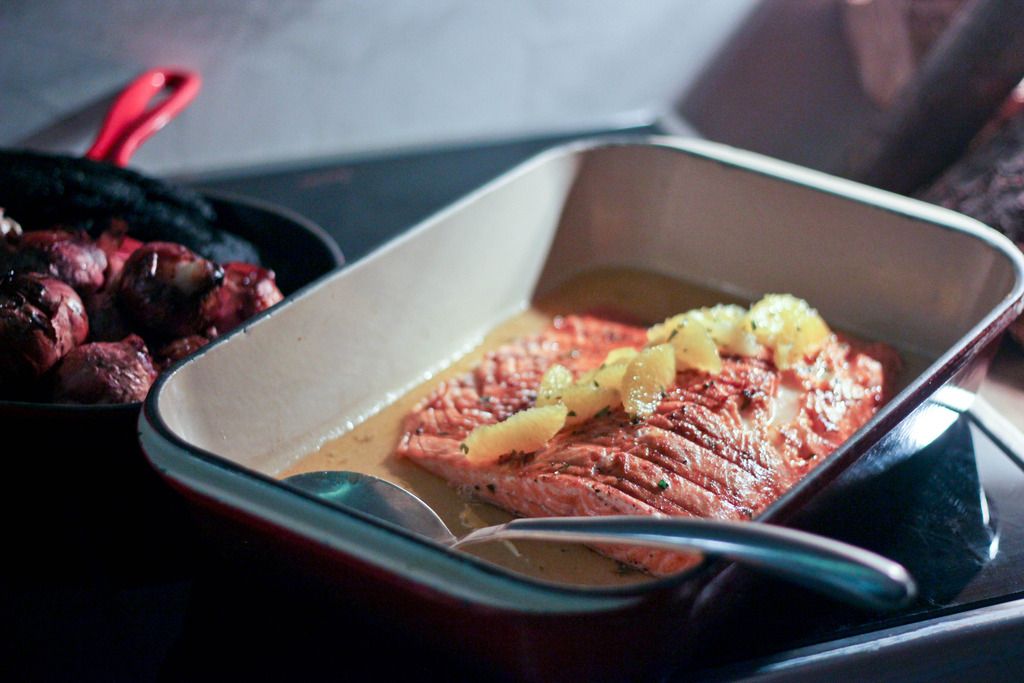 Apart from the meat, sides such as octopus salad, red wine pickled cabbage, bean stew, grilled vegetables are available for you to go with your meat. The house made bean stew was rich and delicious with the sauce tasting like a barbecue sauce.
For desserts, roasted pineapples need no further introduction and this is served with a cinnamon and vanilla sauce for a sweet juicy tangy finish to a meaty meal.
Hearth & Heat is priced at $52/adult (Sat and Sun lunch), $62/adult (Fri, Sat and Sun dinner - with a glass of Asahi beer) and $32/child (aged 5-12yo for all seating).
323 Alexandra Road Level 7 Singapore 159972