Sobok, South Korea — Seoul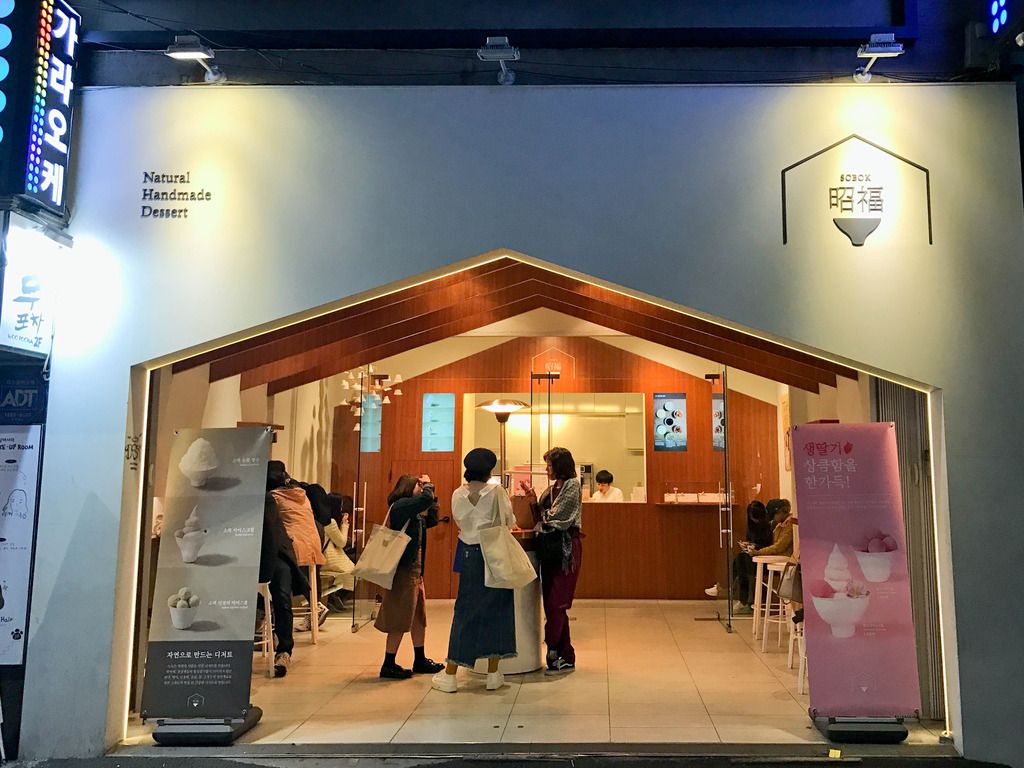 Seoul is known for its many quaint little cafes. One of them is Sobok located in the teenager's hotspot – Hongdae, just a stone throw away from the main shopping street. The shop space is on the small side, with a few seats by the side and standing area in the remaining space. I liked how the interior is nothing fancy and is shaped like a little hut giving it a cosy ambience.
There are ice cream, ice balls, bingsu, cake rolls and coffee in the menu but I simply went for the Sobok Ice Cream.
Sobok's Menu
KRW5,2000

---
The ice cream was amazing — a nutty brown rice flavor that is nicely laced with a roasty fragrant aroma. The sweetness comes from the honey drizzle around its base that was somewhat like a malt sugar. The toppings are a mix of Korean traditional sweets such as sweet rice cakes and dried persimmon. There is also an injeolmi ice ball, pumpkin and squash jellies. I found the toppings to be interesting and a good chance for tourists like myself to try out Korean dessert. I will definitely recommend this if you're visiting Seoul!
Sobok is located at:
58 Eoulmadang-ro, Seogyo-dong, Mapo-gu, Seoul, South Korea
Date of visit: April 2017