Saemaeul Sikdang, South Korea — Seoul
I came across Saemaeul Sikdang, a Korean barbecue restaurant which specializes in their Yeoltang Pork - thinly sliced marinated pork. The restaurant is also under one of South Korea's renowned celebrity chef and restaurateur, Chef Baek Jong-won, who has numerous restaurants with different concepts across Korea. There are several Saemaeul Sikdang in Seoul and I visited the one in Myeongdong since I stayed in that area!
Saemaeul Sikdang's Menu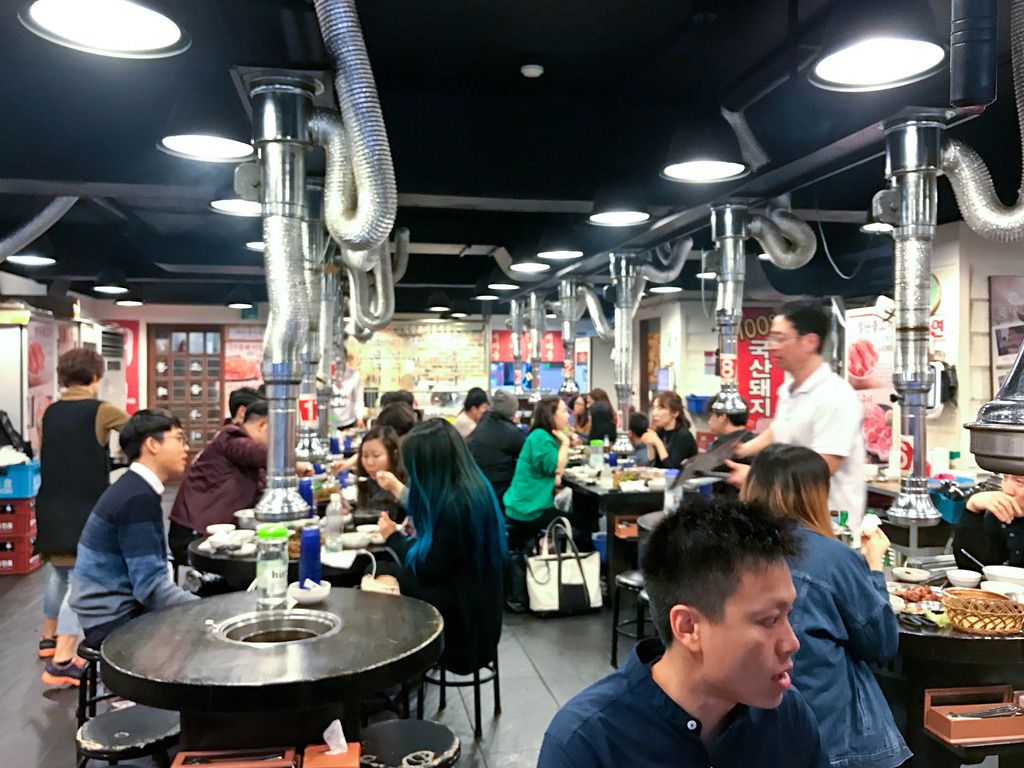 We were swiftly showed to our table when we entered the restaurant and before we know it, all the banchans and water were served and the charcoal was brought to our table for the barbecue. An English menu is available upon request and we ordered the Yeoltang Pork, Salt broiled pork, Sliced Beef and Kimchi Stew!
KRW9,000/serving (minimum 2 servings as pictured below)

---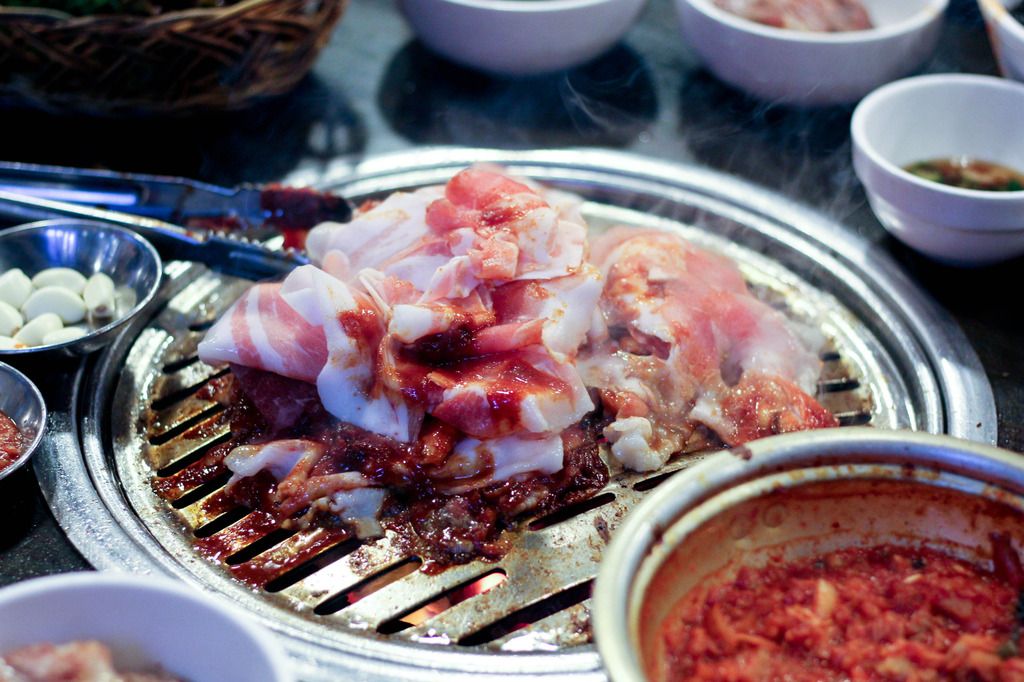 KRW10,000/serving & KRW 18,000/serving (1 serving as pictured below)

---
The yeoltang pork came as a pile of thinly sliced pork drizzled with a red marinade. It requires a very short time over the strong charcoal fire before it's ready to be served. I loved the slightly charred edges that had smoky flavors and paired super well with the spring onions/rice! The salt broiled pork is from the jowl cut that was very tender but be sure not to overcook it as the charcoal fire was quite strong! As we were super hungry, we also had the sliced beef but it was fatty and kind of chewy so I wouldn't recommend it. The pork options here are definitely better!
Another highlight at Saemaeul Sikdang is their 7 minute kimchi stew that has lesser and thicker broth as it is meant to be mixed in with the rice and free-flow seaweed. The kimchi stew was spicy and very sour — I ended up finishing most of my rice even though I don't usually take much rice. A must order!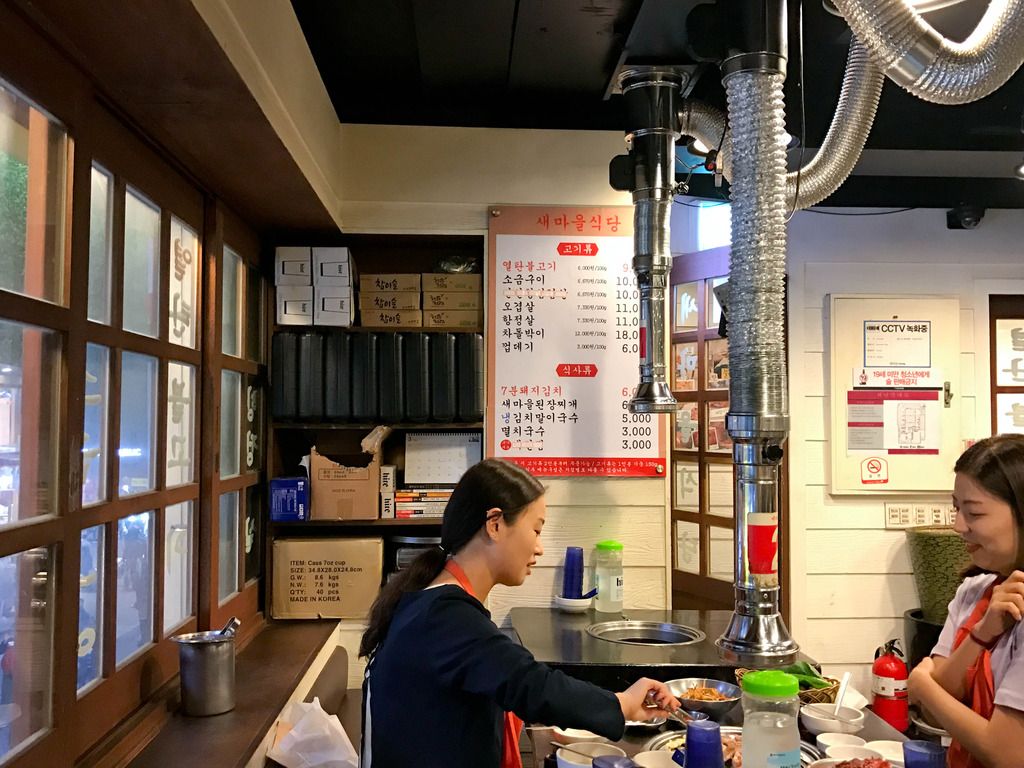 2nd Floor (above Etude House), 66-9 Jungmuro ​​2-ga, Jung-gu, Seoul (Behind Myeongdong CGV)
Daily | 1000 - 0200 (except Chinese New Year and Chuseok)
Date of visit: April 2017