Maple Tree House, South Korea — Seoul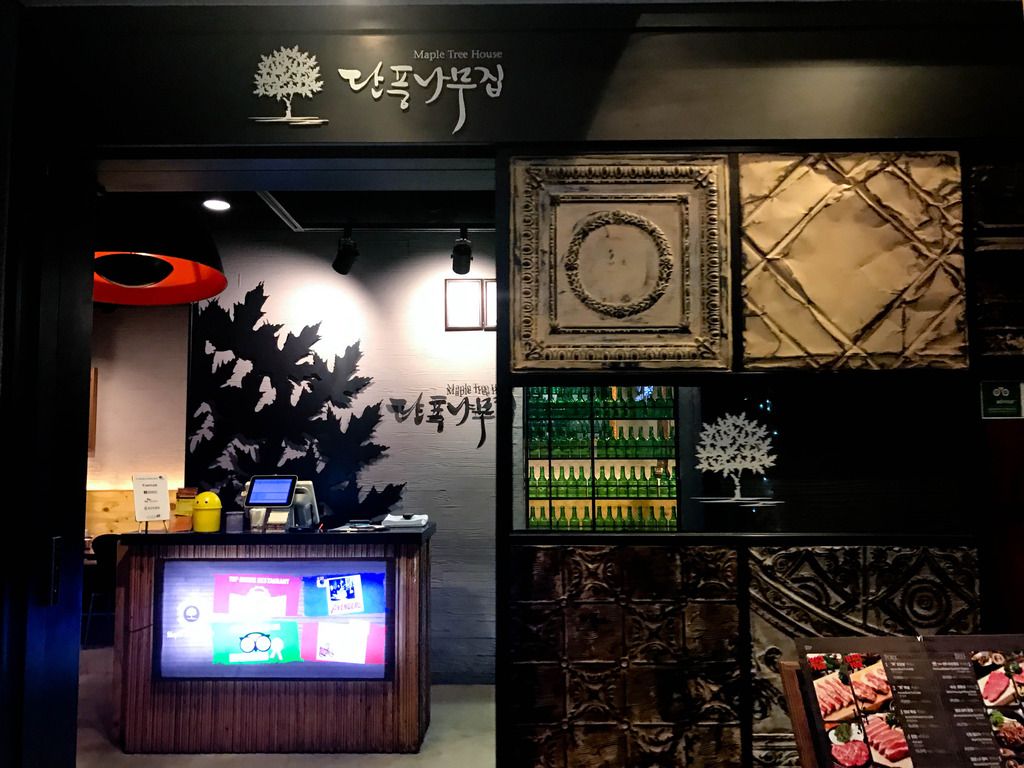 Maple Tree House is a very popular Korean BBQ restaurant with several outlets located conveniently across Seoul in areas such as Myeongdong, Samcheongdong and Insadong. The menu includes a number of beef and pork options and also higher grade meat for those looking to have a fancier meal.
Maple Tree House's Menu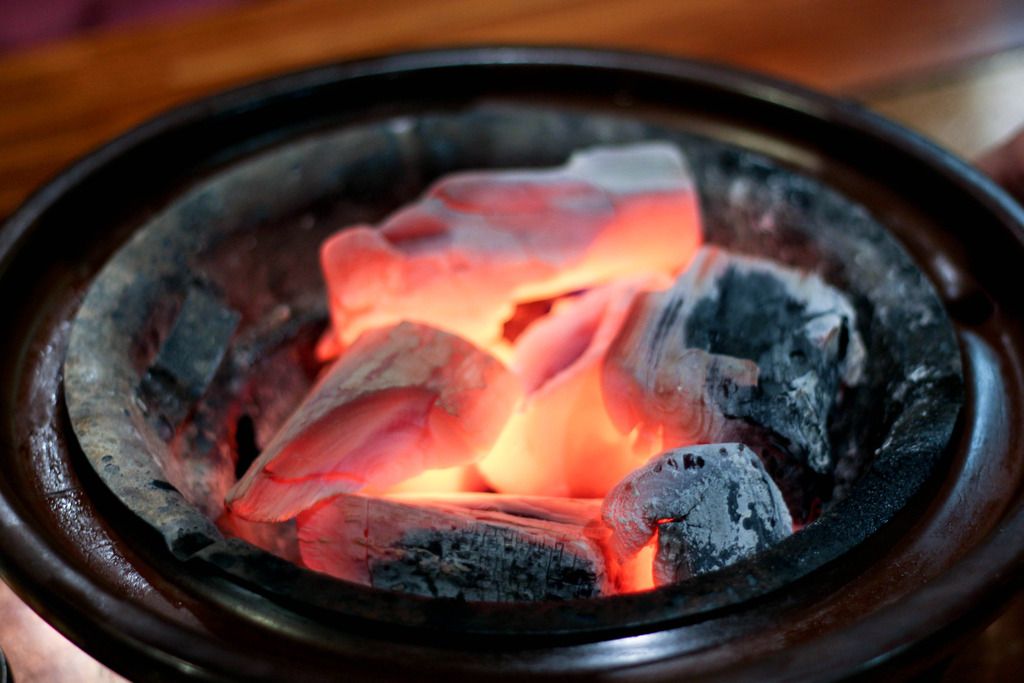 We had three types of meat and we were told that only the 150g portion is available for all meat.
PREMIUM KOREAN AGED BEEF STRIPLOIN
KRW36,900/150G (or KRW24,6000/100g)

---
MARINATED BONELESS SHORT-RIBS
KRW26,5000/150G (or KRW17,667/100g)

---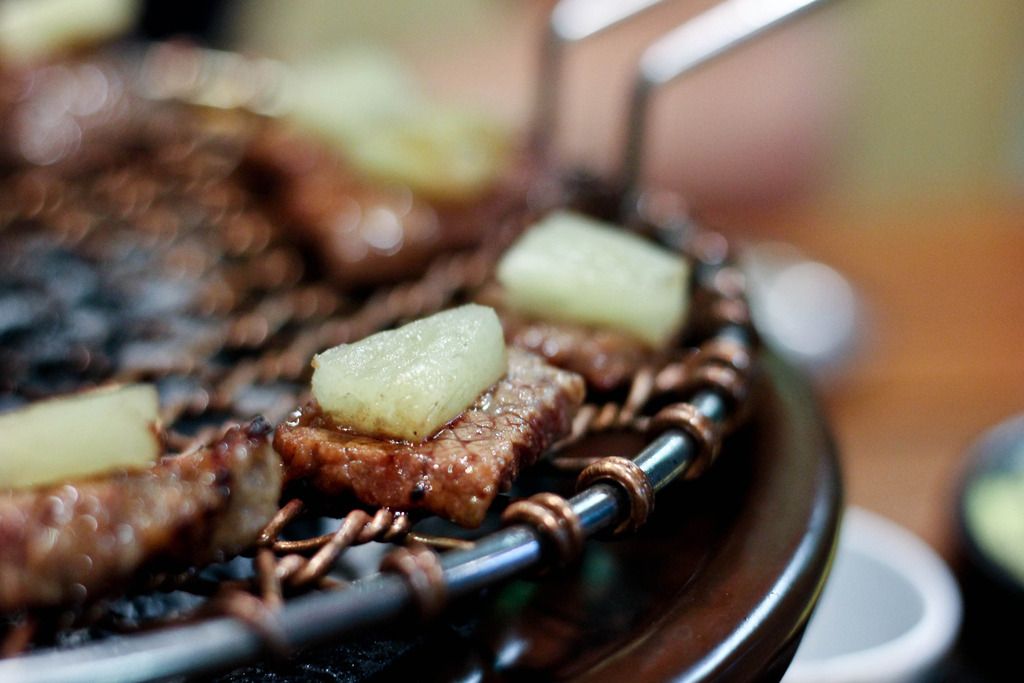 KOREAN MARINATED PORK COLLAR
KRW16,900/150G (or KRW11,266/100g)

---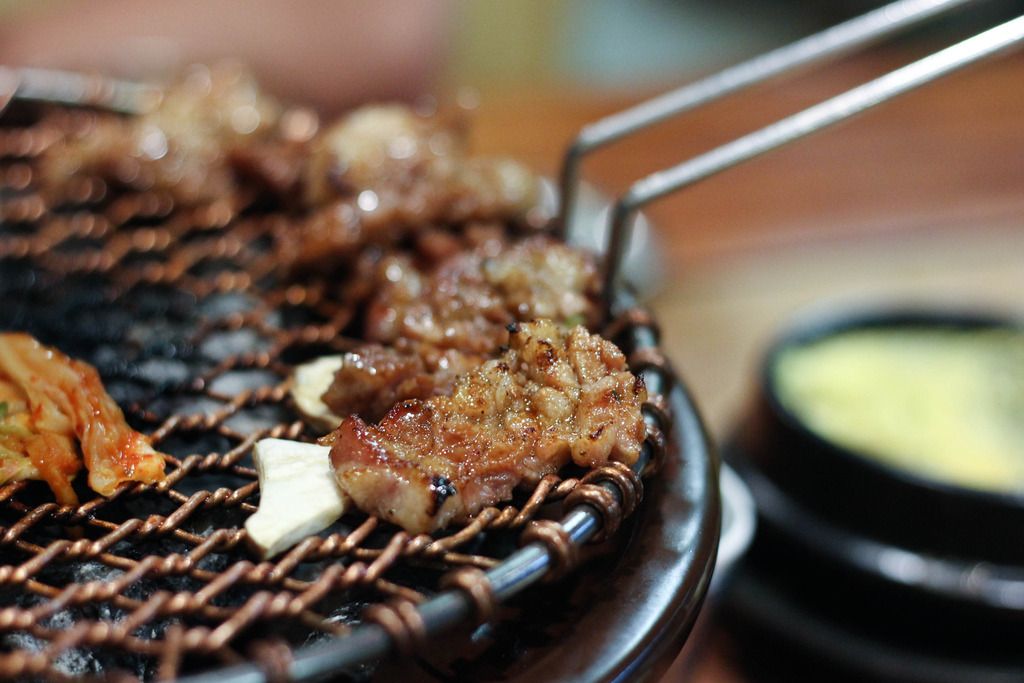 KRW7,500

---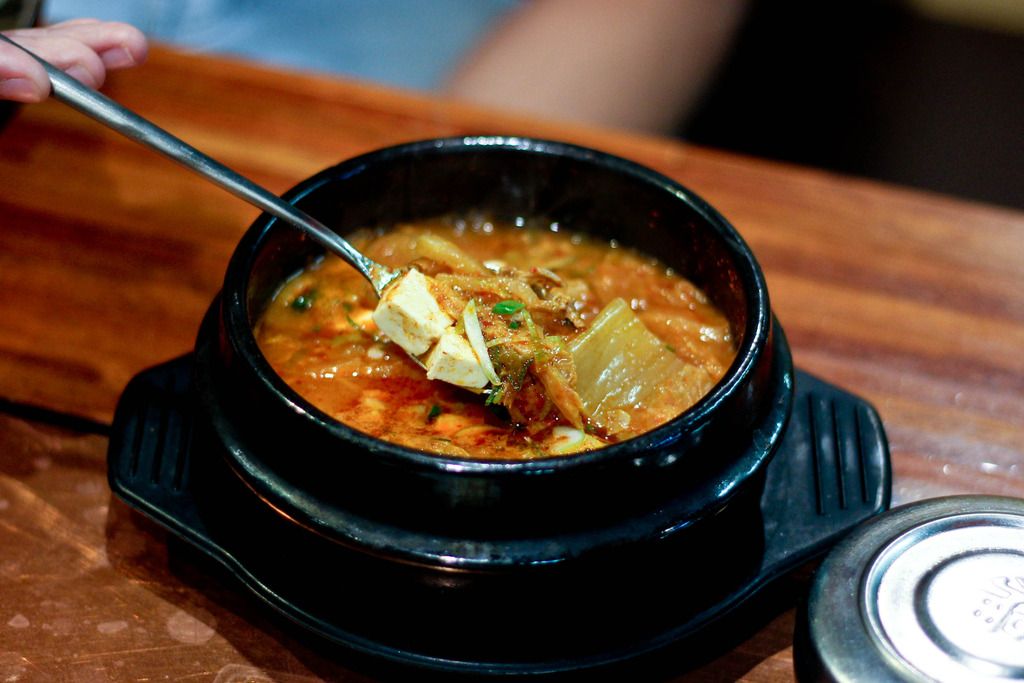 The staff would help to barbecue all the meat which allows us to just comfortably eat. Different meat comes with a different ingredient, such as the onion for the striploin and pineapples for the short-ribs. The most premium meat was the Premium Korean Aged Beef Sirloin that was juicy and tender. We noticed that only the first piece that we had was tender. Comparatively, the remaining pieces that were left by the side of the grill were drier in comparison — so do remember to eat it quickly! My favorite out of the 3 meat is the marinated boneless short ribs that was sweet and savoury tasting. The warm pineapple ring further adds a tangy juicy component to the short ribs!
I like having a stew while having Korean barbecue but I found Maple Tree House's kimchi stew to be on the bland and watery side. We also had a steamed egg that is on the house!
After conversion to Singapore dollars, the meal actually costed us over $100. It's not that pocket friendly and the food wasn't exactly spectacular so I'll probably want to explore other barbecue restaurants in Korea next time!
Maple Tree House (Myeongdong – nearer to Euljiro 1 ga) is located at:
Myeong dong-gil 53 Basement 1, Jung gu, Seoul, Korea