Café Peony, South Korea — Seoul
Café Peony is a café that specializes in strawberry desserts — think strawberry cake and strawberry bingsu (shaved ice). There is an outlet conveniently located in the Hongdae district (nearer to Sangsu station). We reached shortly before the opening hours but we easily spotted the café as there was already a queue waiting in line!
When the café opened right at 12.30pm, they split the queue — for takeaways (which many locals are there for), queue at the counter to make your purchases; for eating-in, go towards the dining area to find a table. As we were dining in, we sat at a table then we realized that we had to go join the same queue as the takeaway crowd to place our order. Hence, if you are dining in, have someone in your party to join the queue still.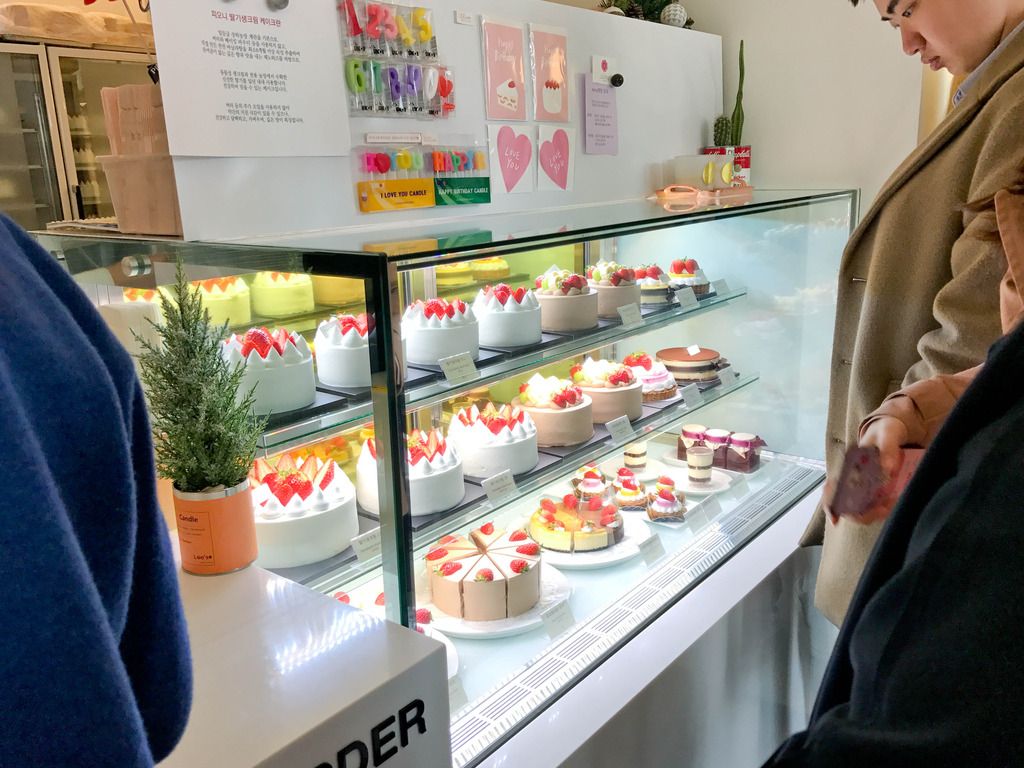 KRW5,200

---
KRW9,000

---
The cakes here are Japanese style — light fresh cream, fluffy sponge cake, real strawberry pieces sandwiched between the layers of cake. Even though it was very creamy, it was incredibly light on the taste buds and not greasy at all. I can even imagine myself finishing the entire cake on my own! The bingsu came in two separate bowls — the milk shaved ice in one and the macerated strawberries in the other. The consistently smooth finely shaved pile of ice was so delicious! The macerated strawberries were also not overly sweet and adds a nice flavor to the milky shaved ice. It's one of the better bingsus that I've had!
Café Peony (Hongdae) is located at:
408-8 Sepgyo-dong, Mapo-gu, Seoul, South Korea
Sun – Thurs | 1230 – 2200 Fri & Sat | 1230 - 2230
Other outlet located at 366-19 Yeonnam-dong, Mapo-gu, Seoul, South Korea.
Date of visit: April 2017