Black Cow, Singapore — South Beach
Black Cow is a sukiyaki and shabu shabu restaurant nestled within South Beach that serves premium quality beef for your indulgence. I'm a fan of Japanese food and anything meat so I tried Black Cow's lunch menu that is available from Monday to Saturday!
Black Cow's Menu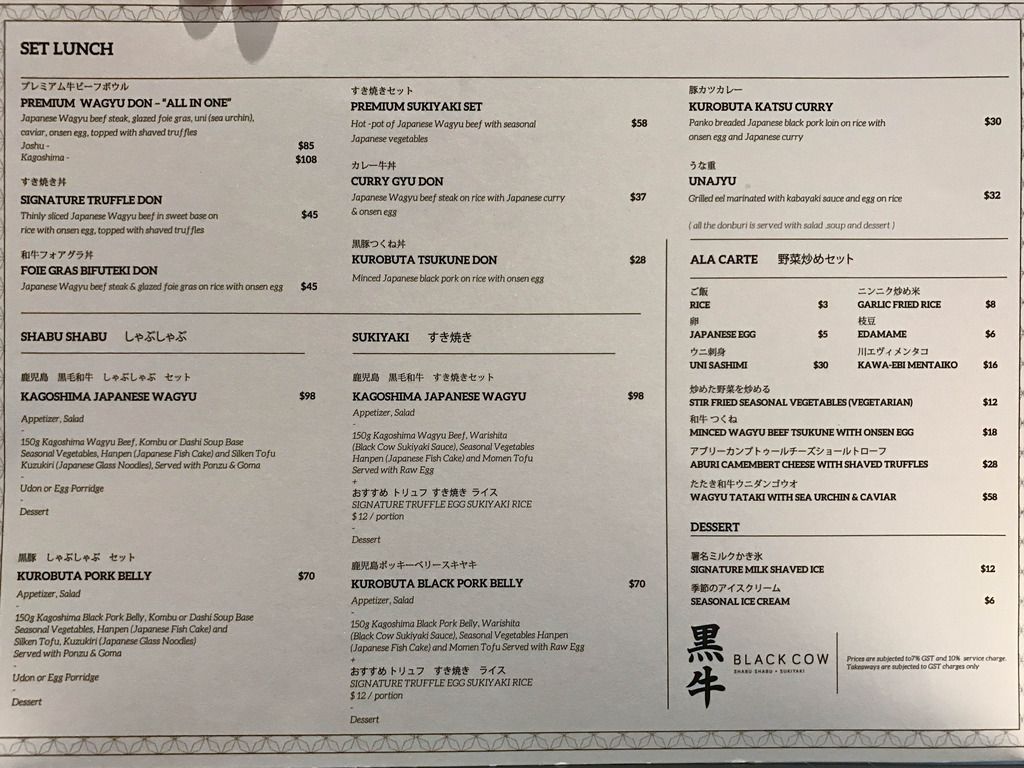 $45 — set lunch comes with rice, pickles, miso soup and ice cream

---
$58 — set lunch comes with rice, pickles, miso soup and ice cream

---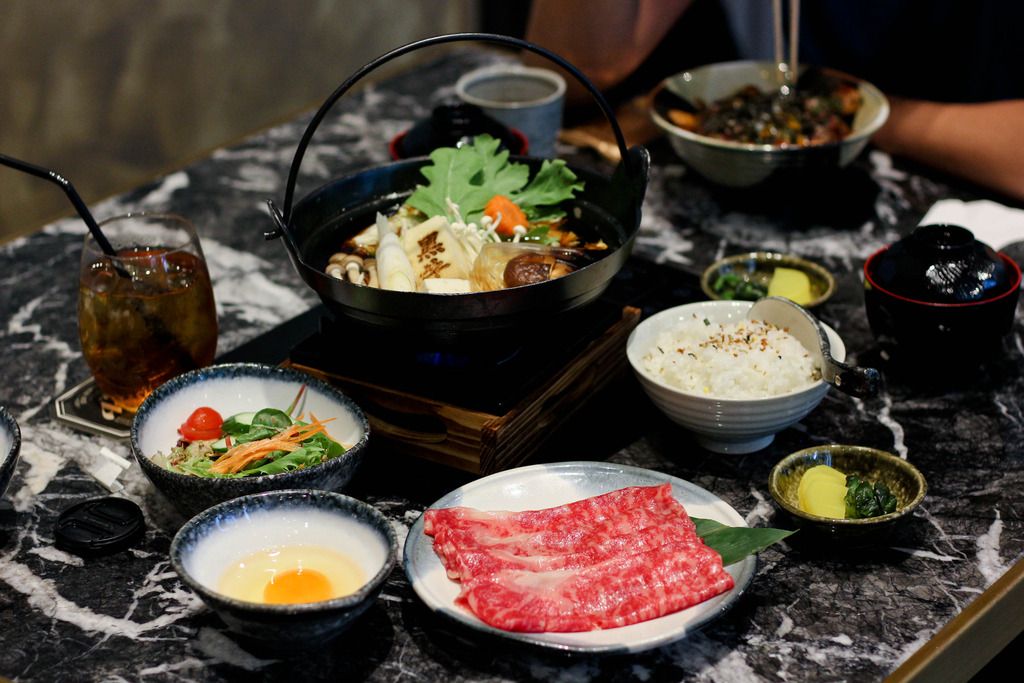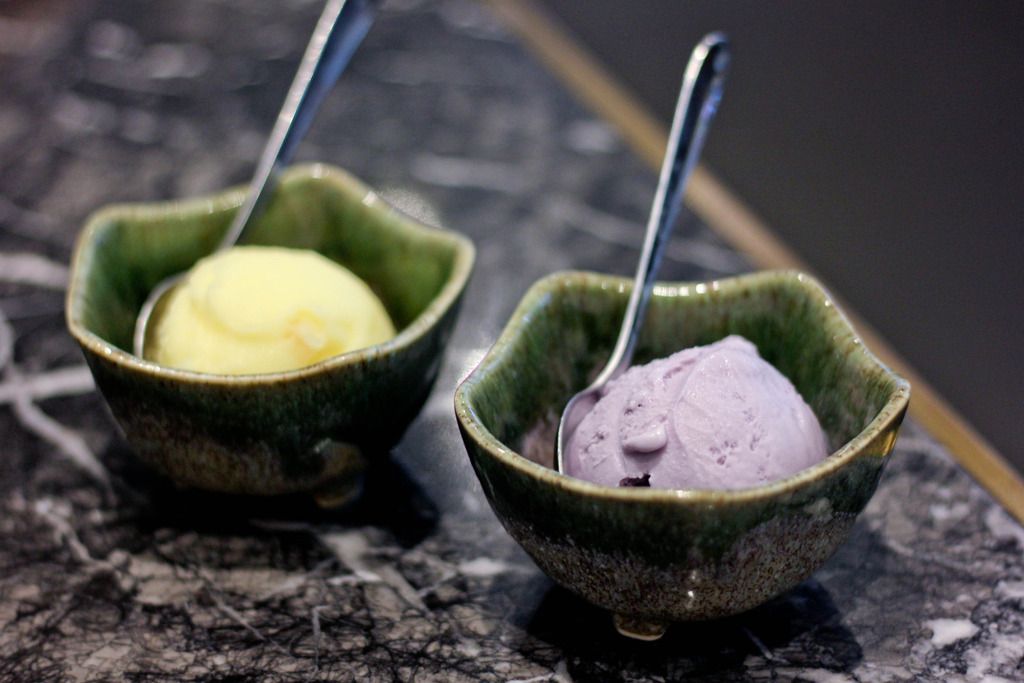 The foie gras bifuteki don is made of Japanese Wagyu beef steak slices and glazed foie gras on rice with an onsen egg. We found the beef slices to be very tender but each piece was on the thin side. The foie gras was also perfectly rich and creamy with a nice glaze on the exterior. The brown sauce also wasn't too salty and we easily finished the bowl in no time! The only gripe is that we wished that there were more beef and foie gras!
The premium sukiyaki came with 4 large slices of beef, raw egg and a pot of vegetables. While 4 pieces may sound little, I was happy to find quite a decent marbling on the meat which turned out tender after a quick swish swash in the sukiyaki broth. Dip the cooked meat into the raw egg to coat it with a slimy layer of egg wash for greater texture. However, I thought the meat wasn't as flavorful. There was a good variety of ingredients in the pot such as mushrooms, tofu, pressed tofu, vegetables and thick glass noodles.
Overall, we had a lovely lunch at Black Cow and the lunch sets are priced rather reasonably. We were there for Saturday lunch and the tranquility of South Beach tower does make it a nice place for a quiet lunch over Japanese food!
26 Beach Road #B1-20, South Beach Avenue, 189768
Mon - Sat | 1200 - 1500 (LO 1430), 1800 - 2230 (LO 2130)