Bau House Dog Cafe, South Korea — Seoul
I am a fan of furballs and knew that I had to drop by this dog cafe in Seoul that is located just a stone throw's away from Hapjeong (next to Hongdae) station! We met with a rainy day in Seoul and it was just the perfect plan to laze our afternoon away. Right from the cafe's door step, you would be greeted enthusiastically by a poodle upon arrival!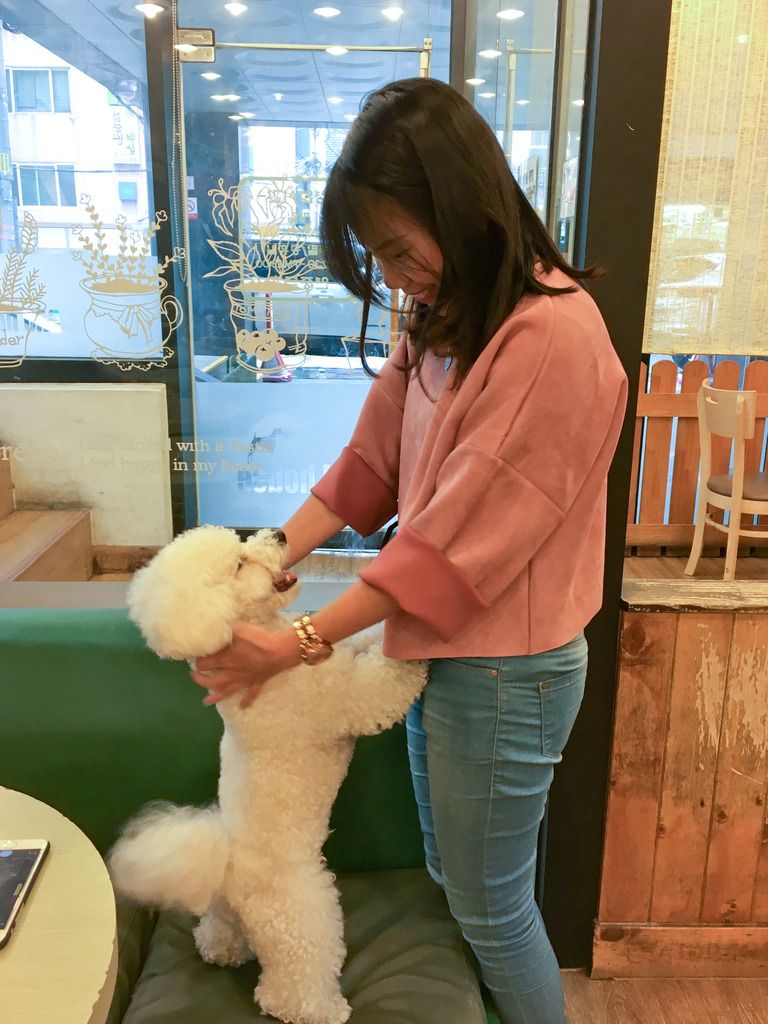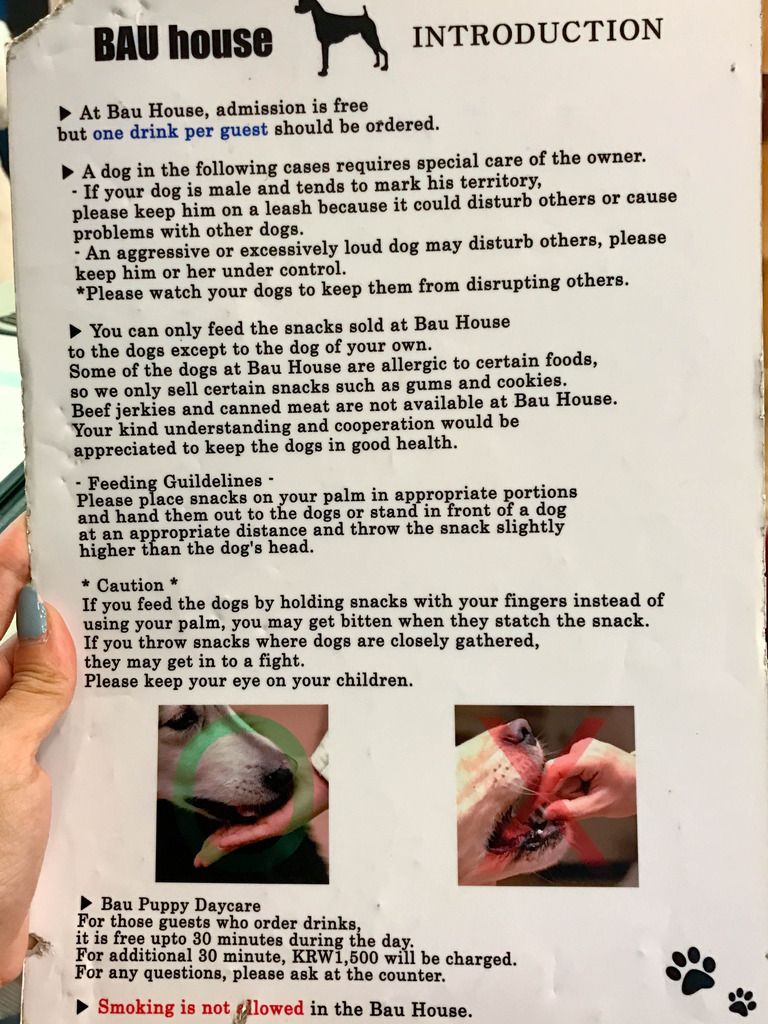 It's easy to visit Bau House as it operates on a walk-in only system and you simply just have to purchase a drink per person to spend unlimited time in the cafe! There are 2 areas of the cafe — small or big dogs. We first decided to settle down at the small dogs area and they absolutely loved climbing onto our laps, for their afternoon naps…
Small dogs area
Entrance/small dogs area
Big dogs area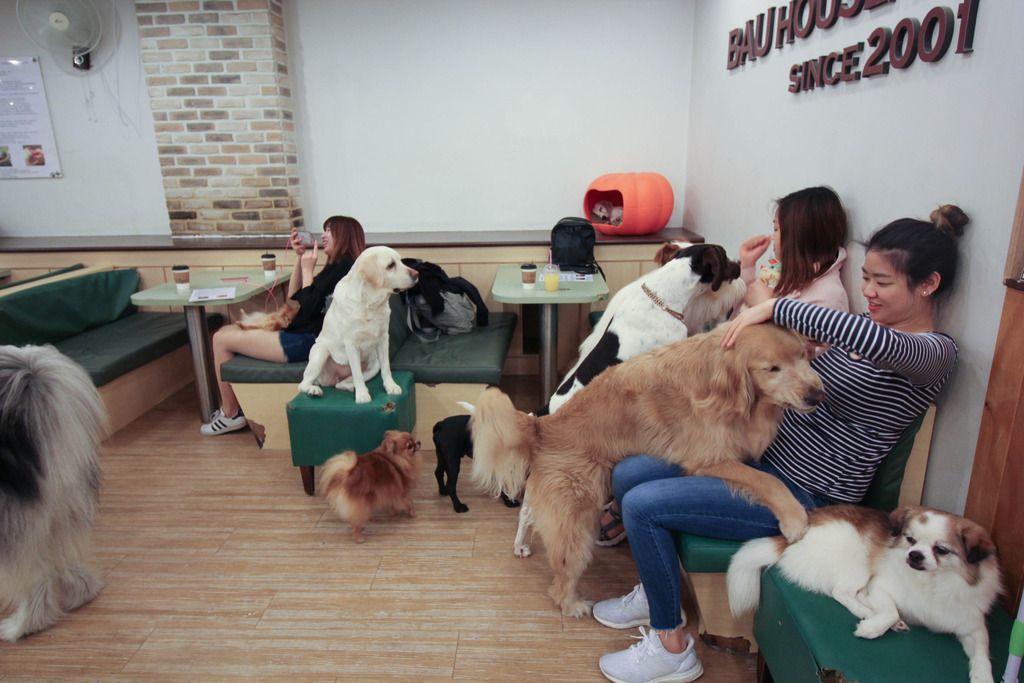 Big dogs area
A photo chart is available to state the breed and names of the furballs in the cafe.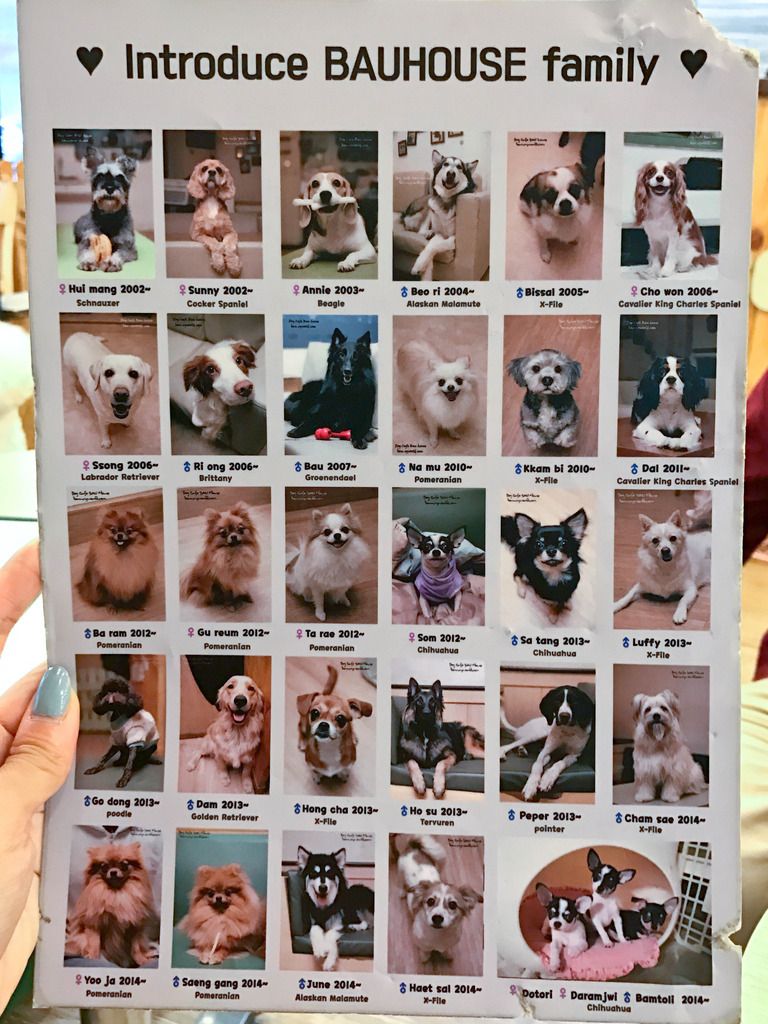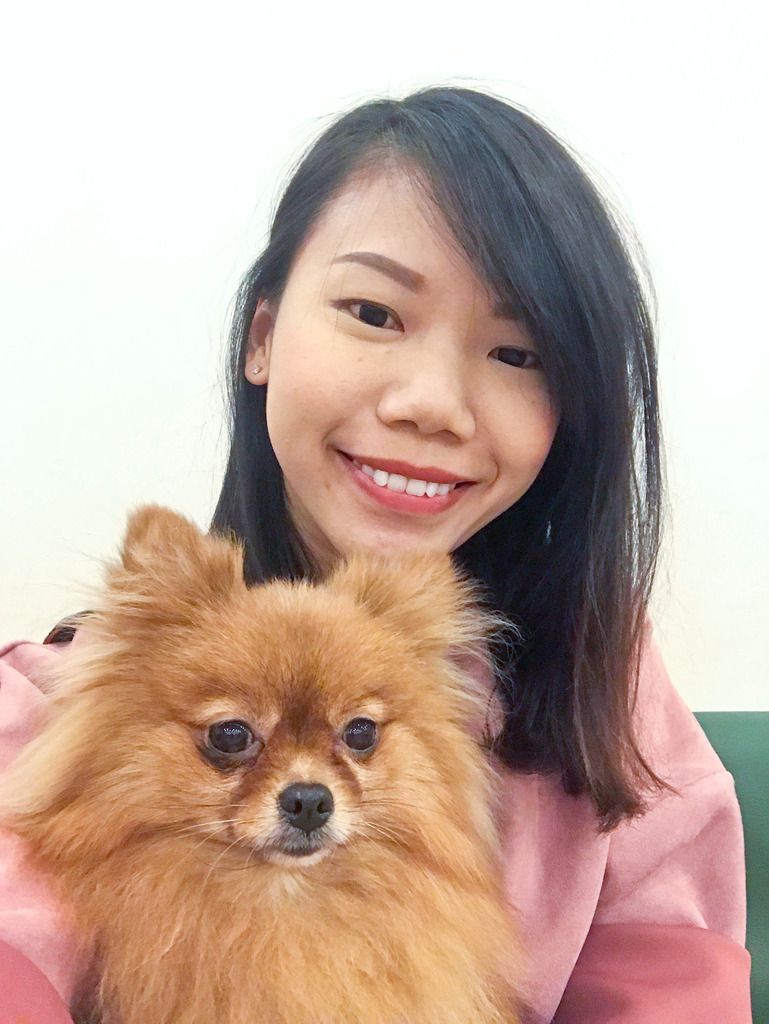 For the big dogs area, there were also some small dogs in there such as the pomeranian. Bigger dogs are the golden retriever and husky! We noticed that most of the dogs were not that active but they respond very aggressively when a staff that they are familiar with comes to work, or when customers bring their own dogs in! Dog treats are also available at an additional fee if you would like to attract the dog's attraction.
The cafe was clean as the staff would promptly clean up the area if any of the dogs had urinated on the floor. We completely lost track of time when we were there but we had to leave since we had other plans for the night!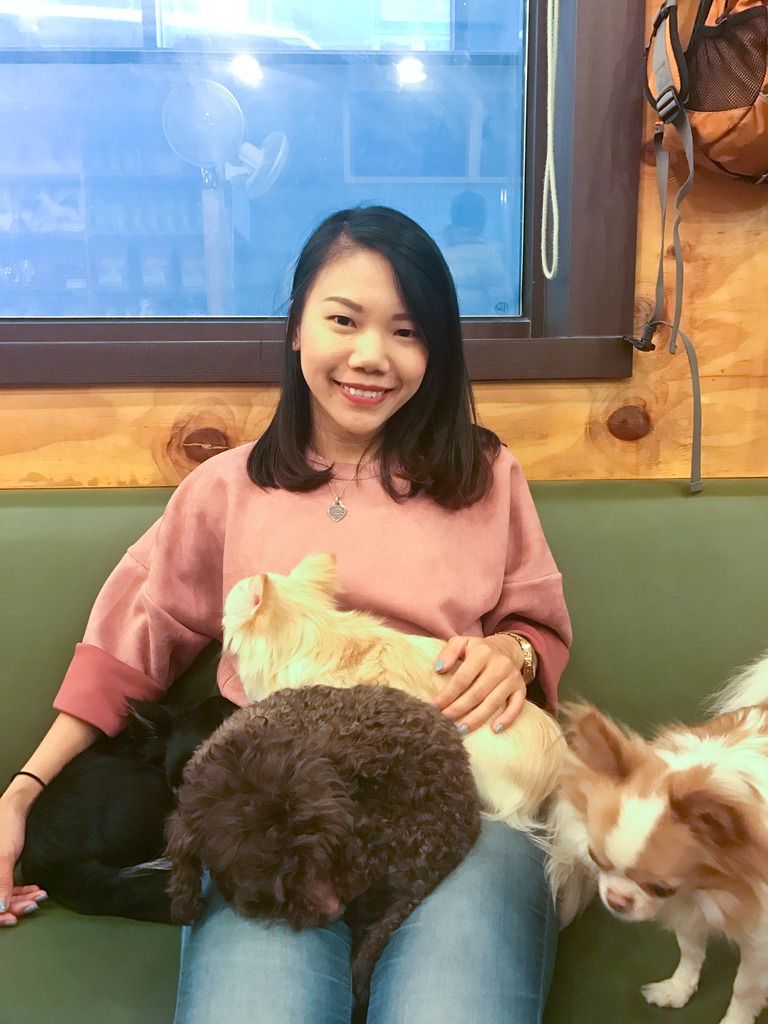 I enjoyed Bau House Dog Cafe as it wasn't very crowded and there's a comfortable amount of space to move around to interact with the rather huge variety of dogs. Also, there is no entrance fees to limit your time spent there which means you could freely play with the dogs without having to care about the time!
Bau House Dog Cafe is located at:
Seoul Mapo-gu Seogyo-dong 394-44, Seoul, South Korea
Mon - Fri | 1330 - 2230 Fri & Sat | 1230 - 2300 (walk-ins only)
Date of visit: April 2017