Baetgodong, South Korea — Seoul
It was a series of events that led us to discover this restaurant but we were definitely very fortunate to have ate here that we came back for a second time before our flight back home! Baetgodong specializes in octopus and squid dishes that uses only the freshest catch. We had the live octopus bulgogi (spicy marinated octopus) and the octopus was still struggling to crawl out of the pan right in front of us!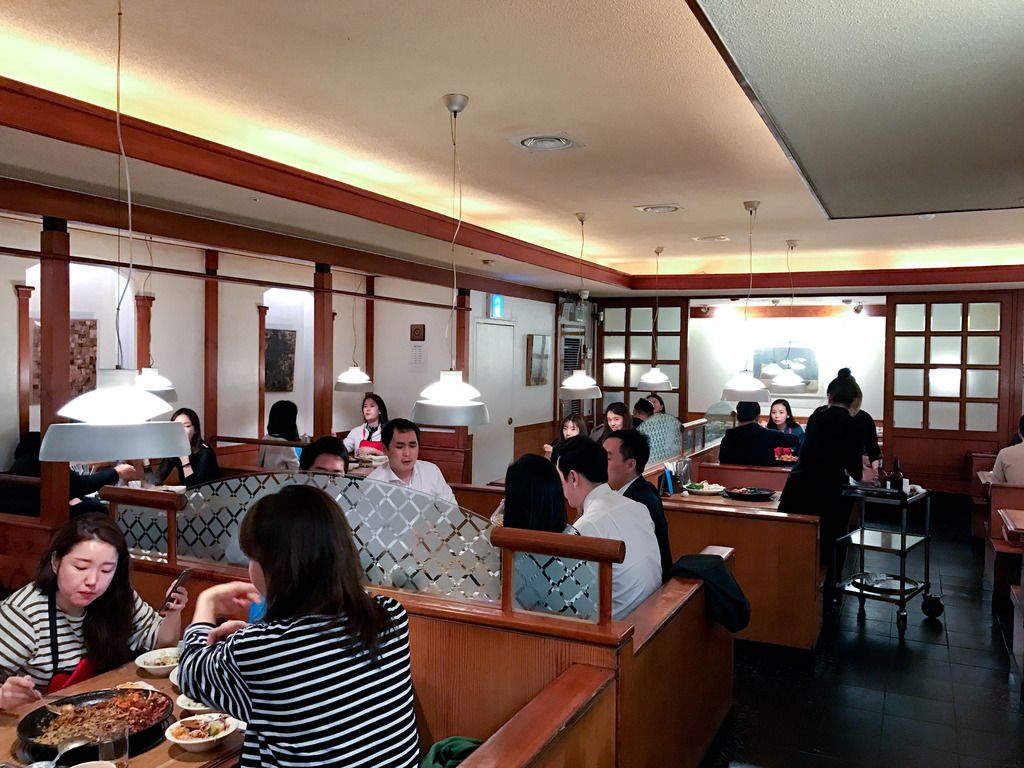 Baetgodong's Menu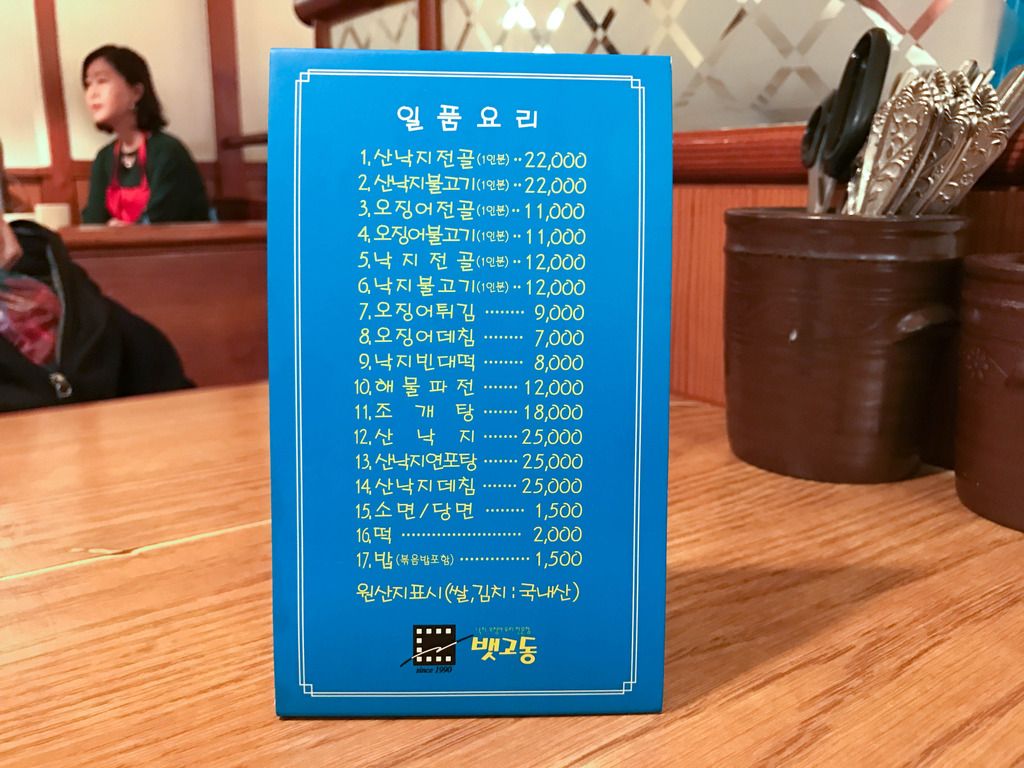 KRW22,000/pax (pictured above is for 2 pax)
#2 on Korean menu
---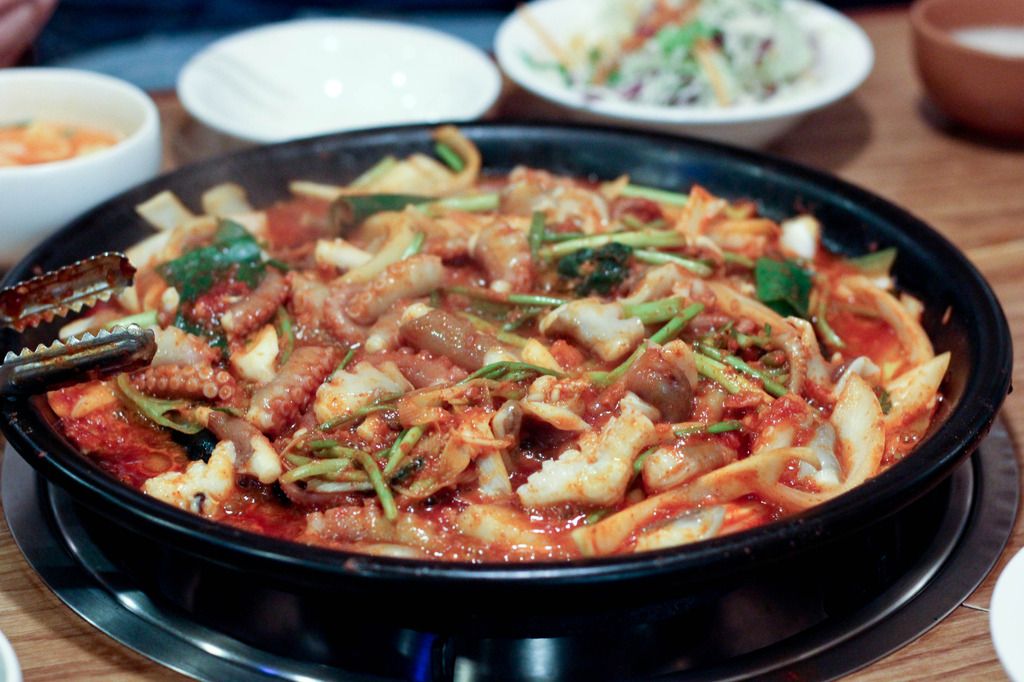 The platter is filled with 2 whole octopus (for 2 people portion), onions and chives. They're mixed with a spicy marinate before it's being stir fried on each table. The friendly staff would help each table to cook the octopus and cut them into bite sized portions. It didn't take to long to cook as it is meant to be eaten before it's fully cooked to enjoy the sweetness of the tender meat! The octopus were a little chewy but it was tender and super juicy!
The sauce was spicy, yet balanced out by the sweet juice from the octopus. We also tasted hints of ginger in the sauce that was refreshing and complemented well with the seafood. Enjoying it hot straight out of the pan was really satisfying!
KRW1,500 per serving (pictured above is 1 serving) #
17 on Korean menu
---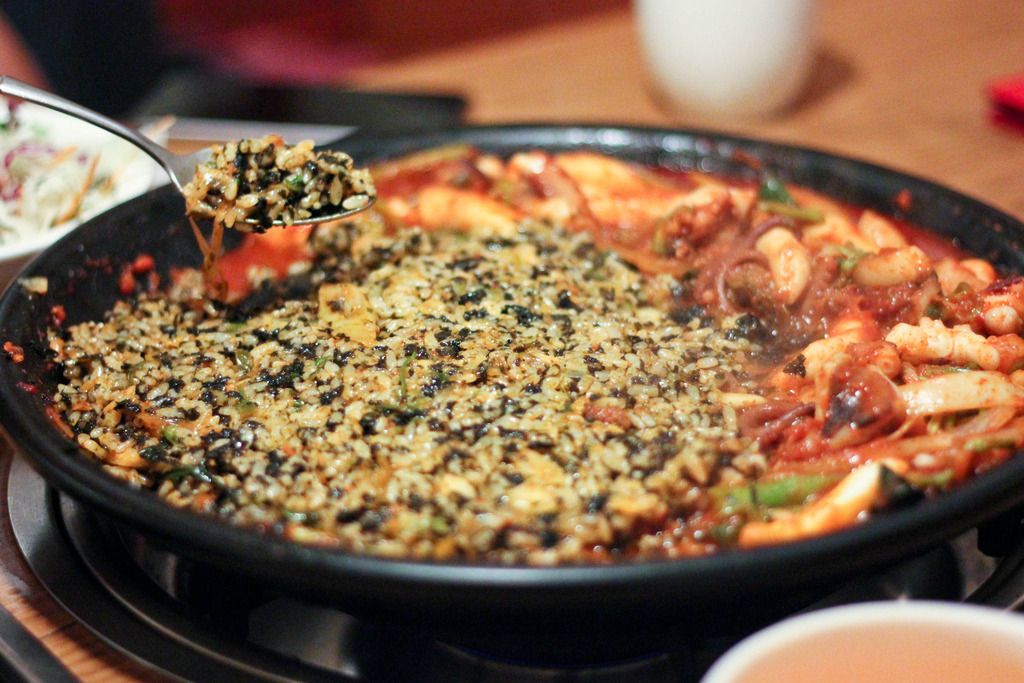 The Korean style of eating is having your carbohydrates at the end of the meal. You must get Baetgodong's fried rice made with rice, sesame oil, seaweed and the spicy octopus sauce! It's briefly stir fried before being flattened on the pan and quickly heated up. It was super fragrant and the slightly charred part at the bottom was irresistible.
Another signature dish at Baetgodong is the fried calamari which we saw many other tables having but the huge portion was way too much for 2 of us. If you're headed there with a bigger group, do give it a try! When we returned for a second time, the friendly staff actually recognized us with my very poor command of Korean and she gave us complimentary rice cakes! The toppoki were very soft and chewy and of course, everything goes well with that sauce!
Baetgodong has been around for many years and it has a strong crowd of local customers. Do expect to wait in line during peak dining hours! An english menu is also available so do ask them for it.
663 Sinsa-dong, Gangnam-gu, Seoul (Nearest station: Apgujeong Rodeo)
Mon-Fri | 1130 - 2200 Sat & Sun | 1200 - 2200
Date of visit: April 2017