Tints of Blue Residence, Thailand — Bangkok
Prior to my most recent visit to Bangkok, I have always stayed in the Pratunam area for easy access to Pratunam and Platinum Fashion Mall. This time round, we were looking out for an accommodation in Sukhumvit area for a change. We came across Tints of Blue Residence on Agoda (link here) and the modern hippy design of the rooms caught our attention! We paid approximately SGD350 (payment to be made in THB to the hotel upon arrival) for 4 nights!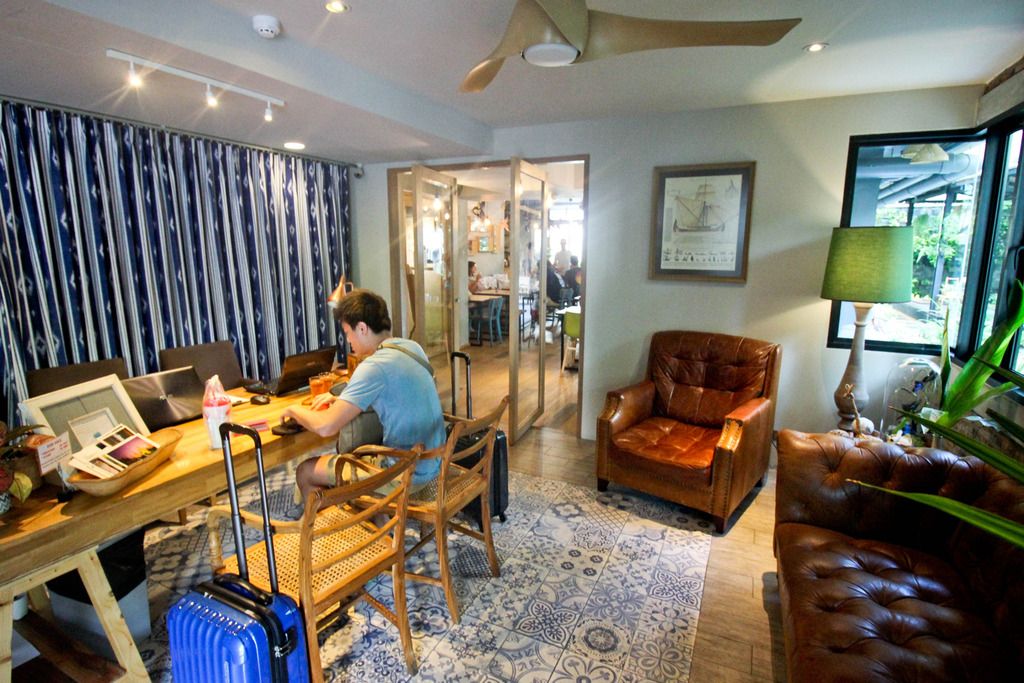 Located deep within Sukhumvit Soi 27, the location may not be as convenient as other hotels but there is a tuk tuk that will take you to the main road of Soi 27 from 7am to 10pm and pick up from the main road at every hourly interval from 10am to 8pm. From Soi 27, it will take about 3 mins to walk to Asok BTS and crossing another junction will take you to Terminal 21 shopping mall. We didn't have a problem with the location as we always took the tuk tuk out then catch a cab/BTS and we always return with a cab that will take us in all the way to Tints of Blue.
Moreover, Tints of Blue Residence is walking distance to some of the Thai restaurants i've visited on my trip such as Khua Kling Pad Sod (read here — highly recommended!!) and The Local by Oam Thong Thai.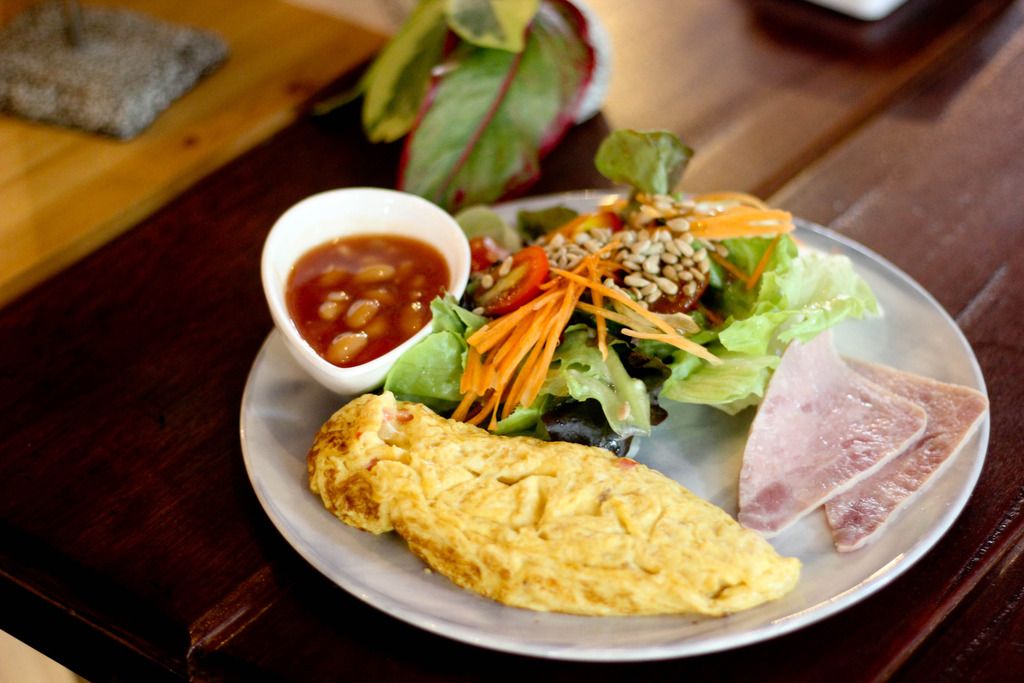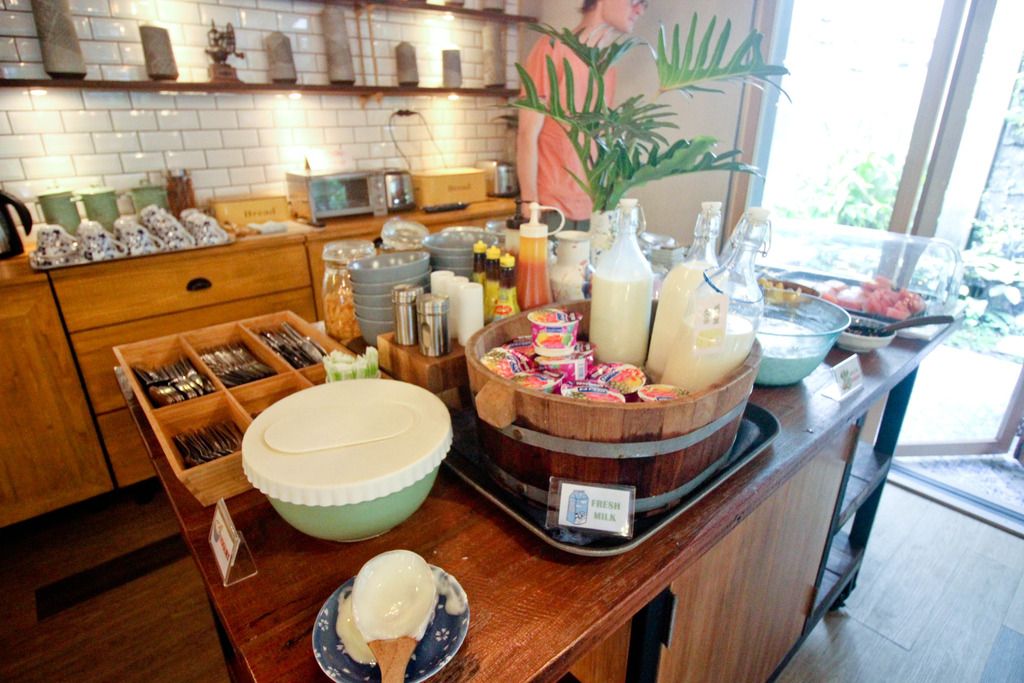 Breakfast is included in the booking and you can select from the Western selection of scrambled or sunny side up or omelette eggs or the Local selection which varies everyday. We tried the Local dish — garlic and pepper prawns with rice and soup on our first day. It was not bad but having rice was too heavy for us in the morning and we sticked to our order of omelette every morning after! The breakfast bar is stocked up with yogurt, cereal, milk, bread and jam for us to help ourselves to. The tastefully designed restaurant along with the lush of greenery at the outdoors area made it a really pleasant experience every morning!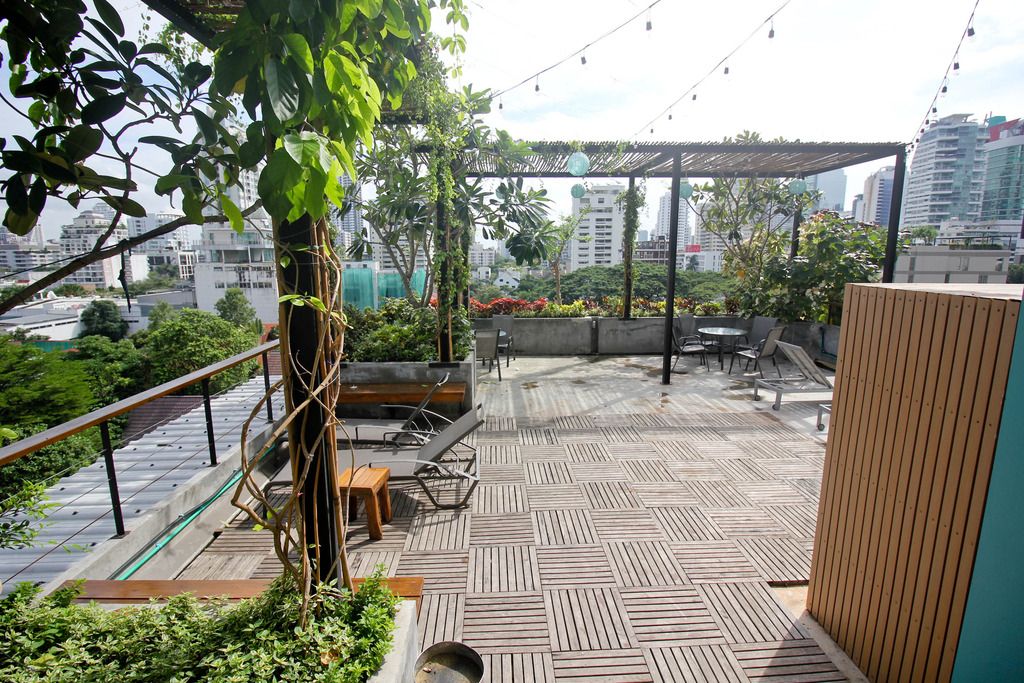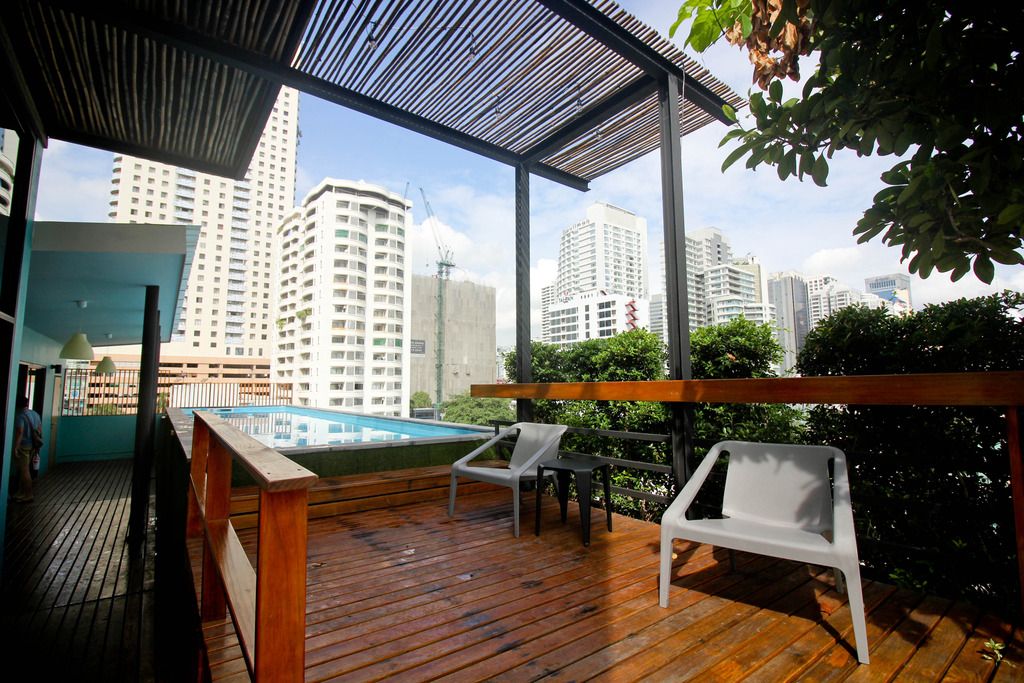 A outdoor pool is available on Level 8 which we did not get to use it! The patio next to the pool has lots of fairy lights lighted up at night and would definitely be nice to chill your night away if you've time to spare!
We had the Studio Deluxe room of 31 sqm that worked out to be about SGD88 per night and that's so worth it! Basic amenities such as soap, toothbrush (they do not replenish it), hairdryer, tissue, water (1 big bottle per night of stay) are provided in the room. A basic kitchenette and utensils are also available should you want to cook in the room. Housekeeping is only done every 2 days and on other days, they will only help to arrange your bed neatly.
Up to 3 devices can be connected in the room and I was happy to find the network fast, though it frequently requires you to re-login with the password. The room was definitely very spacious for 2 and the scandinavian style was beautifully done. The room could do with a better full length mirror though — the one in our room was tinted and was difficult to do my makeup but can be solved by using the toilet's mirror instead.
There are different styles of room and we browsed their website for reference before making the reservation. We stated our preference and thankfully, we were given our preferred choice — Out of the Blue. Take a look at their different themes here.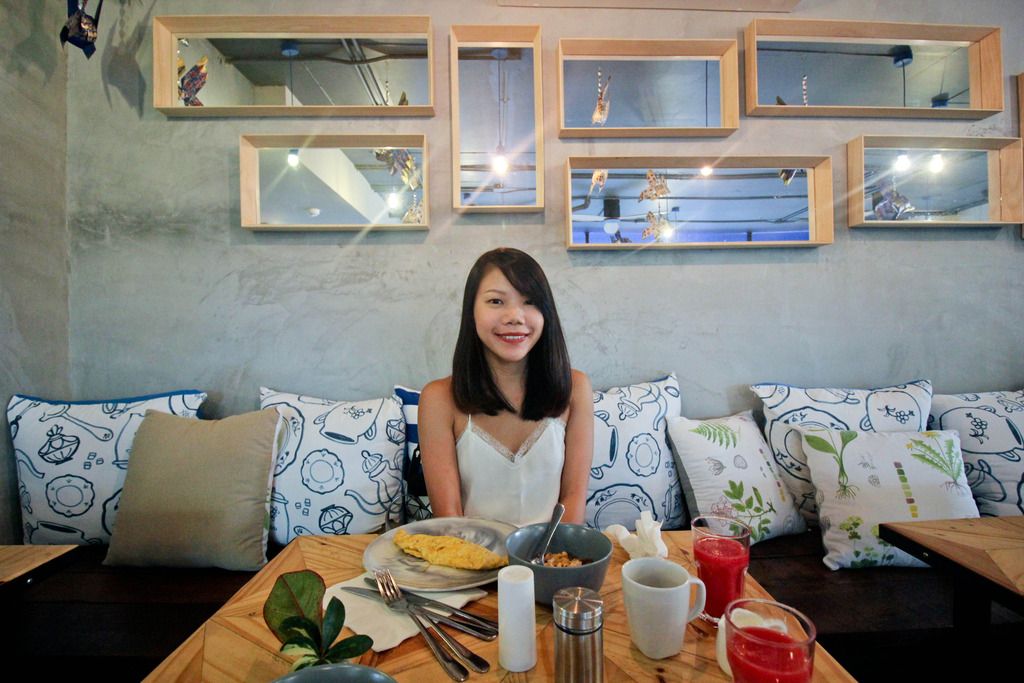 I did notice that there were many caucasians customers at Tints of Blue, probably with Sukhumvit area being a hot favourite area for them. It might not be as popular to Singaporeans yet due to its location. I admit that I was slightly hesitant initially as there are many other hotels in Bangkok with better location but I was glad that I went ahead with it as I've enjoyed by stay with Tints of Blue tremendously! They also helped to call a Grabtaxi for us to the airport which cost around THB800 and 1.5hours on a Sunday evening. I will definitely highly recommend Tints of Blue and do foresee increased popularity for this hotel as more people get to know about it.
47, Soi Sukhumvit 27, Khlong Toei Nuea, Watthana, Bangkok 10110, Thailand