Si Chuan Dou Hua at Park Royal on Kitchener Road, Singapore — Farrer Park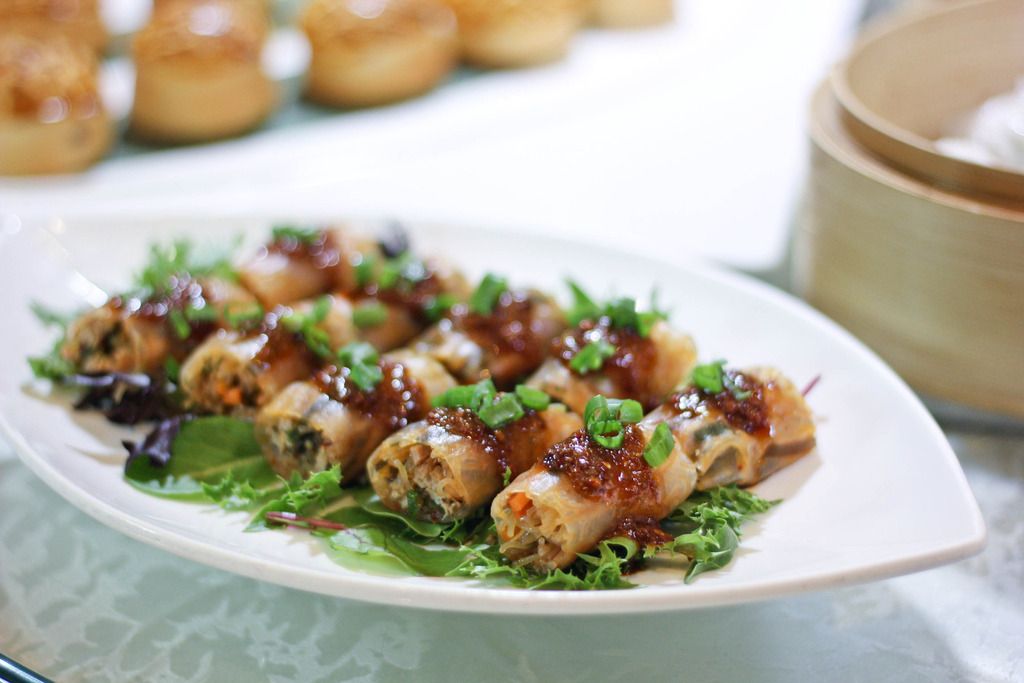 (pictured above -
Marinated Rice Noodles Roll with Shredded Duck from The Art of Dimsum)
Si Chuan Dou Hua on Kitchener Road introduces a 6 course set menu that is priced at $68 per pax, $78 for 2 pax and minimum of 4 to dine. Do your math and grab another 3 kakis to enjoy their promotional price! 6 courses might sound just right but within some of each course, there are a number of food items including a dessert buffet so that makes it very value for money!
THE ART OF DIMSUM
---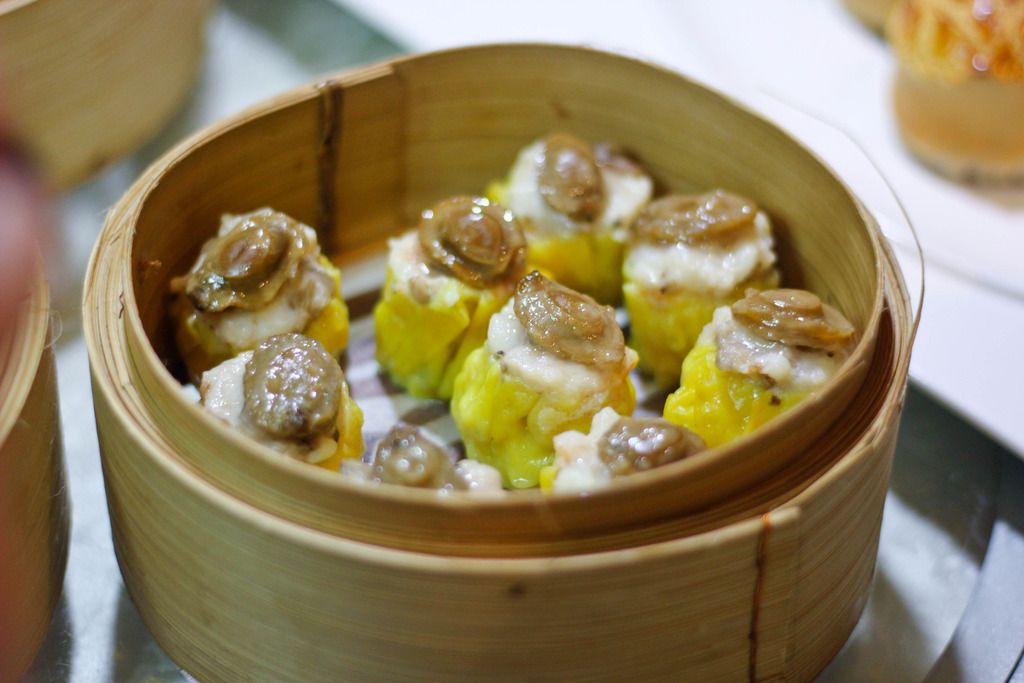 "Siew Mai" with Abalone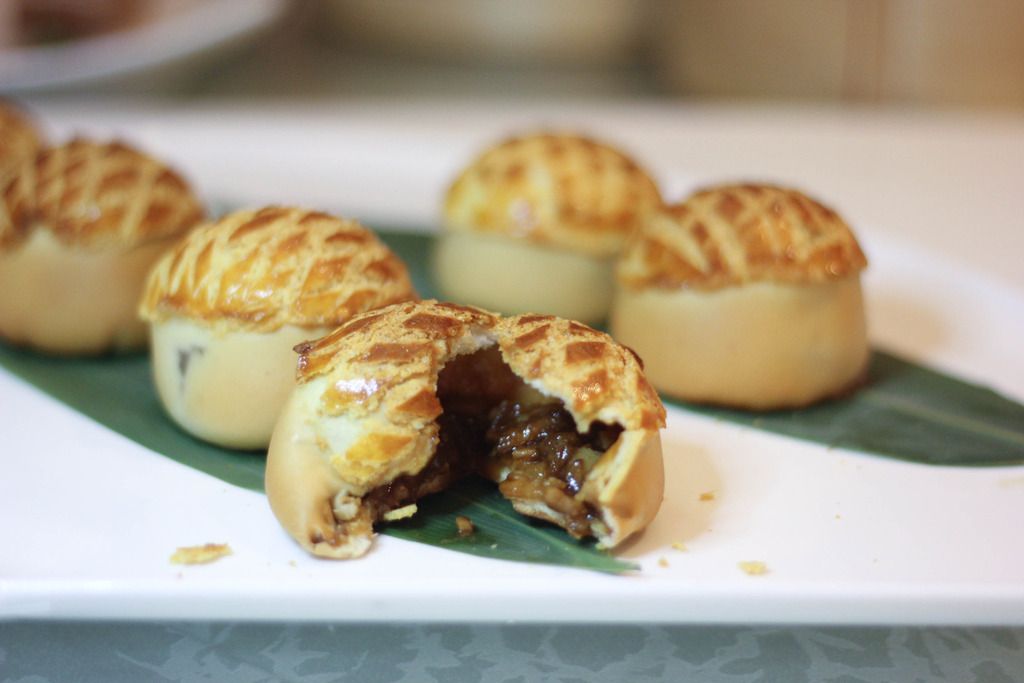 Nostalgic Pork Belly Baked Bun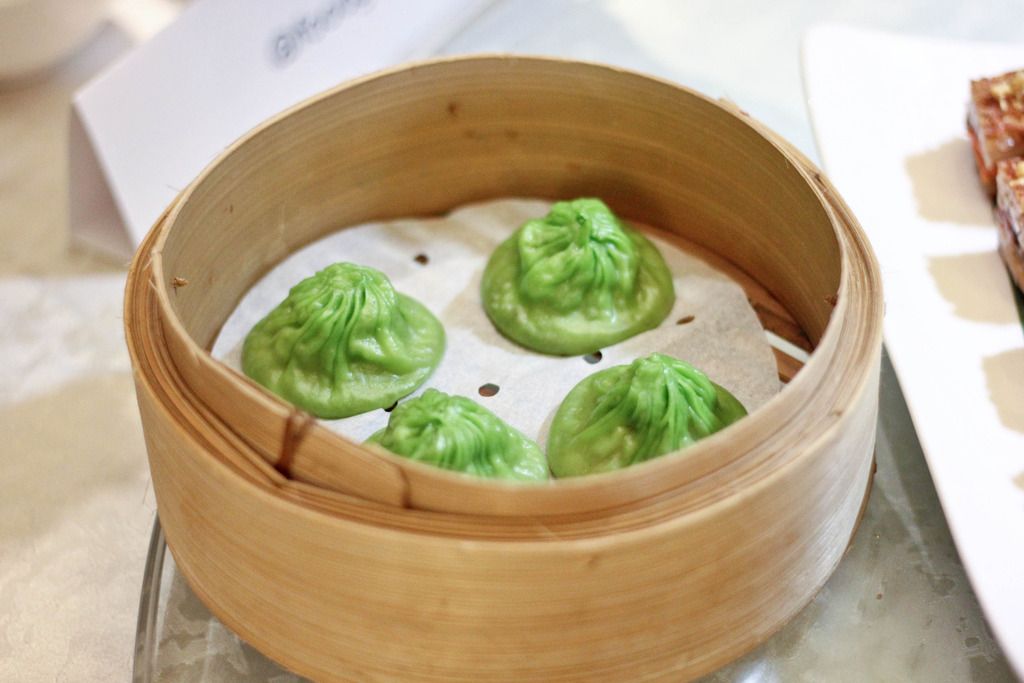 Truffle Xiao Long Bao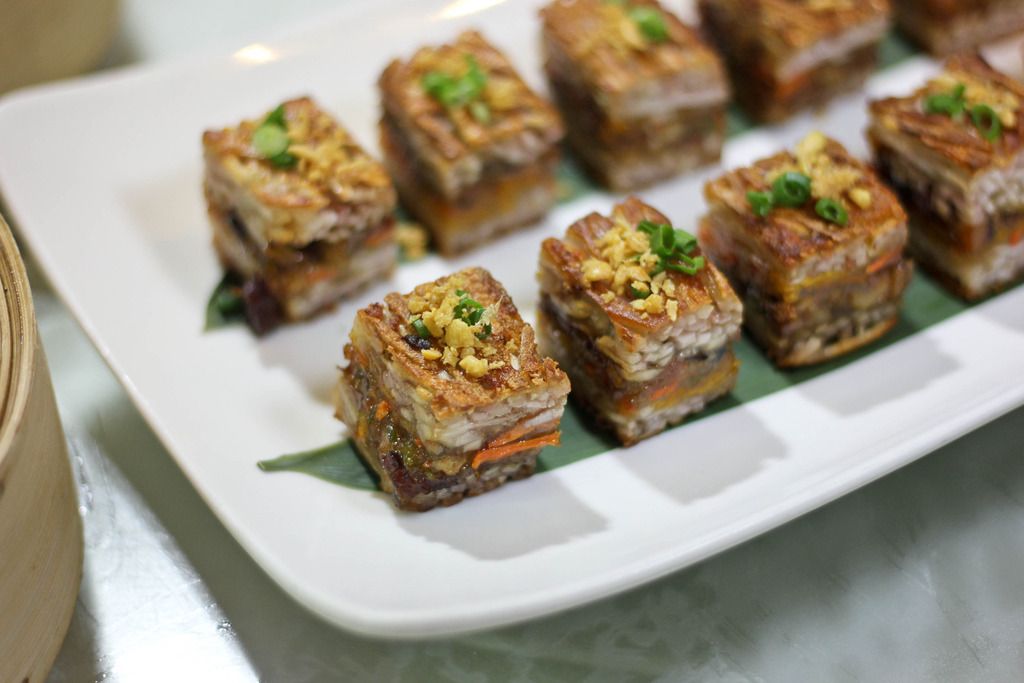 Fragrant Yam Cake with Waxed Meat
The very first course of the set menu is made of a 8 piece dimsum menu featuring popular items at Si Chuan Dou Hua such as Siew Mai with Abalone and Truffle Xiao Long Bao. My favorite was the Nostalgic Pork Belly Bun for its thin crusted skin that wraps the well marinated tender pork belly within which had a good amount of fats. For items such as the xiao long bao, prawn dumpling and "Hakka" dumpling, I appreciated the thin yet slightly chewy layer of skin that is easy for the stomach. Adding the waxed meat into the yam cake was also a great idea as the saltiness of the meat worked hand in hand with the creamy and more plain tasting yam. By the time we finished all the dimsum, we felt like we already had one full meal but there are 5 more courses and dessert to go!
COMBINATION OF FOUR DELICACIES
---
The highlight of this assorted plate was the Sliced Suckling Pig. It was incredibly crispy and you can hear the crunch when you bite into it. The other three delicacies are the Chilled Chicken in Spicy Bean Paste, Wasabi Mushroom and Marinated Jelly Fish. Here, you can find a taste of Si Chuan cuisine. Though that chilled chicken was served in a pool of fiery looking sauce, the meat was tender and quite refreshing without being overly spicy.
DOUBLE CARTILAGE WITH FISH MAW
---
This double cartilage soup came just at the right time when I found my tummy too pampered by the wide variety of food. It is served with fish maw, bamboo pith, goji berry and some vegetables but the star of the show is that soup broth — so rich, creamy and comforting after 7 to 8 hours of work over constant fire. Served on a claypot with a small candle, you can enjoy it piping hot right on your table.
HONG KONG STEAMED SLICED TURBO FISH IN SOY SAUCE
---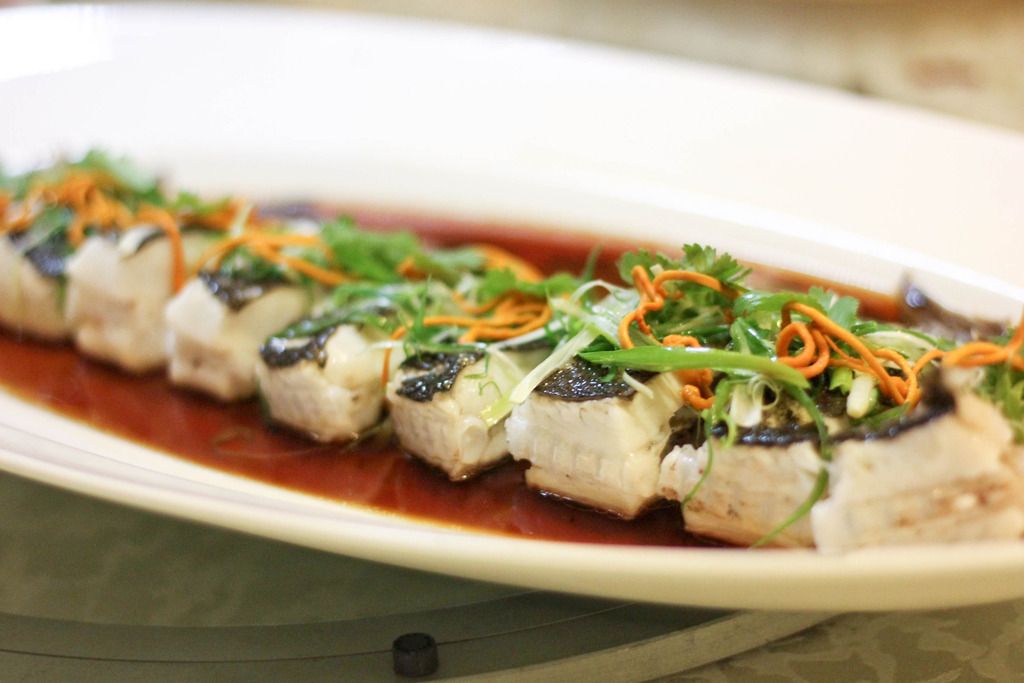 We definitely can't miss out on some steamed fish when dining in a Chinese restaurant. I enjoy steamed fishes as it allows us to taste the freshness of the fish without an overpowering sauce. Simply cooked in a soya based sauce, the light taste and fresh fish meat was a delight to have.
SIGNATURE BEANCURD MEDLEY
---
Beancurd dishes are very commonly found but Si Chuan Dou Hua introduces a twist to this dish by adding in a layer of homemade beancurd that we commonly have for dessert! The silky smooth texture of the beancurd paired well with the fried bean curd and spinach that is found beneath the bean curd.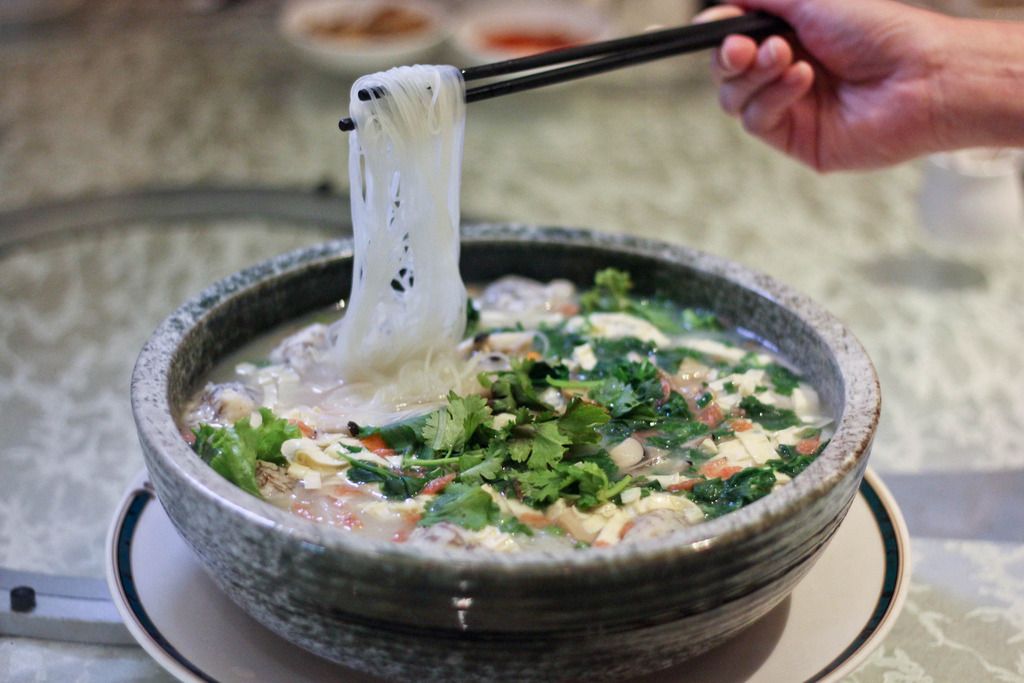 This is one of Chef Leung's new creation — mee sua in a fish broth that is lovingly boiled for hours with soy bean. The highlight is the generous amount of handmade fish paste using mud carp, pearl garoupa and black moss. Also, the clear soup broth was a good and simple way to end the savory items in the set menu.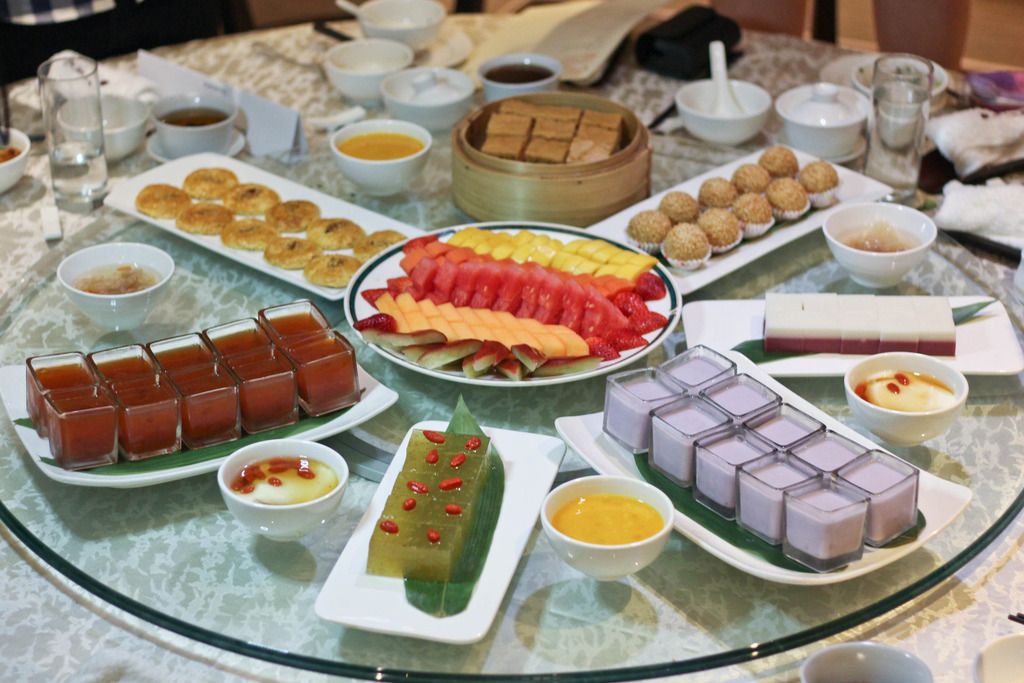 Diners can help themselves to the dessert buffet line with 12 items to choose from. Even though we were filled to the brim by the previous courses, we always seem to have space for desserts! Find classic Chinese desserts such as Mango Pomelo Sago, Chinese Walnut Cookies, Chilled Osmanthus Jelly but my favorites were the Sponge and Honey Comb Cake and Crispy Sesame Glutinous Rice Ball. The brown sugar sponge cake was very fluffy and the denser honey comb cake in white holds the entire cake together with its mild sweetness. The crispy sesame glutinous rice ball has a shell filled with plenty of fragrant sesame seeds which had a slight crunch to it, contrasted by the chewy glutinous rice on the inside. Of course, you can't miss out on Si Chuan Dou Hua's signature Homemade Beancurd with Wolfberry. The silky smooth bean curd is drenched with a sweet honey and slides down my throat easily!
You definitely can't miss out on this promotion with its attractive pricing and you get to enjoy a wide variety of dishes with good quality ingredients. The restaurant's interior is also very cosy for your family gatherings and I believe that the taste would suit many, just like it did for us!
181 Kitchener Road Singapore 208533