Pearl of the Orient Penang Fiesta at Pan Pacific Orchard, Singapore — Orchard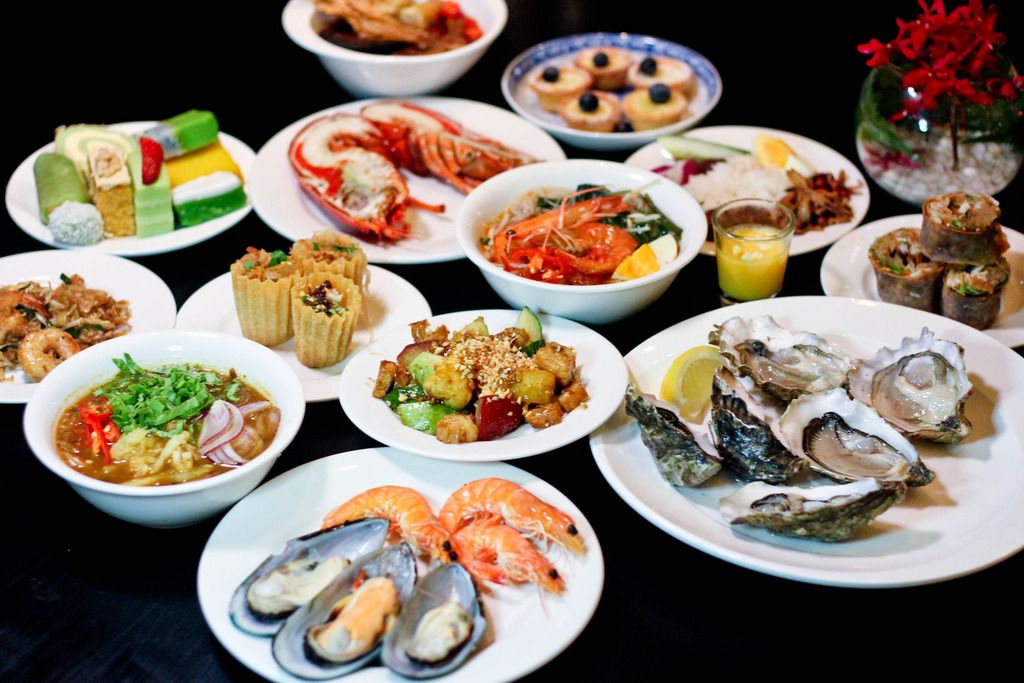 We're in luck, folks! Pearl of the Orient, Penang Fiesta returns for a three month stint from now till 31 May 2017 at 10 at Claymore, Pan Pacific Orchard. I fondly remember of my previous experience being stuffed silly with all the Penang goodies and I was thrilled that I get to savour them again!
Executive Chef Andy Oh is from Penang and he strives to bring a slice of his hometown right into 10 at Claymore. You can be assured of the quality of ingredients used here as some ingredients such as the hae bee hiam for the prawn mee and prawn paste (hae gor) for the rojak are specially hand carried back from Malaysia to provide an authentic Penang experience to the diners.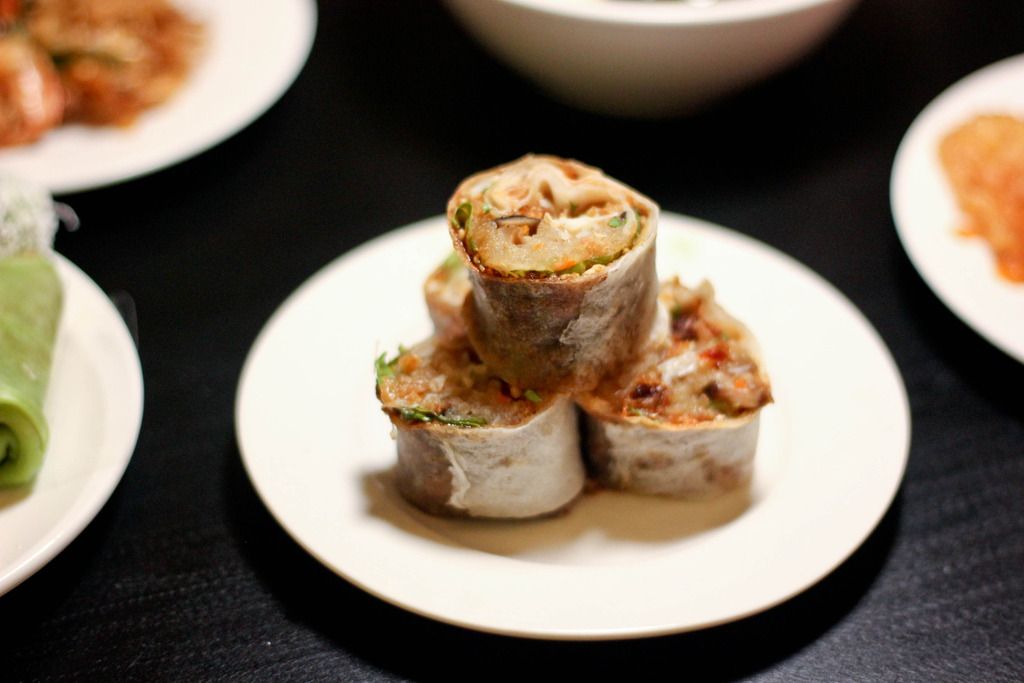 ---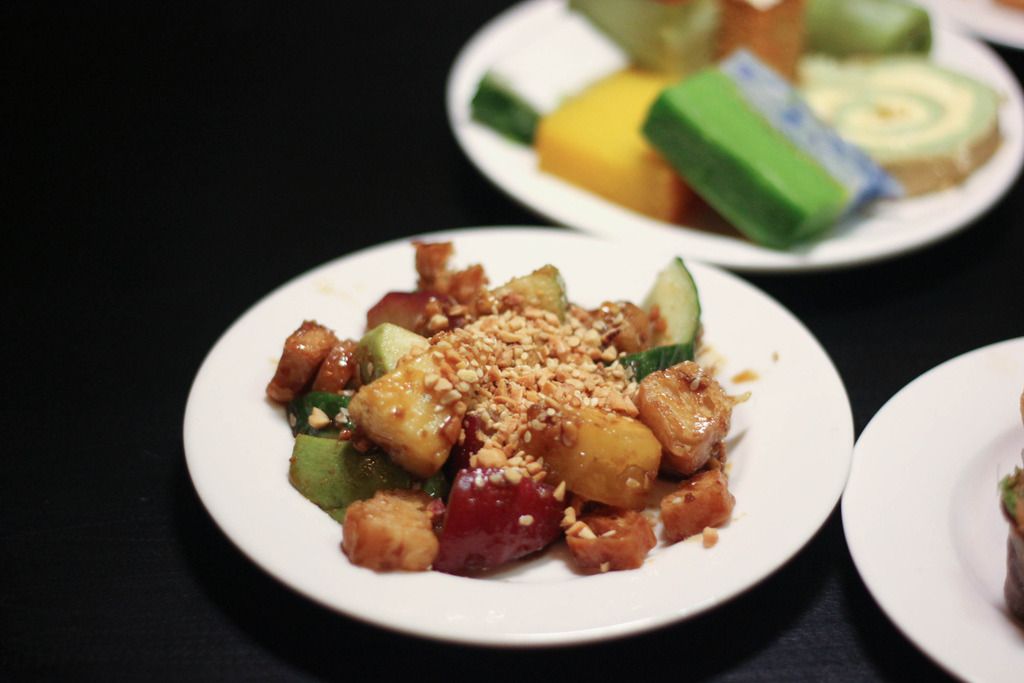 There is a very strong line-up of Penang dishes with some newly added dishes
—
Assam Laksa, Prawn Mee, Bak Kut Teh, Nasi Lemak, Lor Bak, Popiah, Kueh Pie Tee, Inchin Kabin, Char Kway Teow, Chendol, Kueh Talam. My favorite was the
Bak Kut Teh
which is made of a blend of both herbal and pepper based broth. Herbs such as dang gui, chuan kong, ginseng root are brewed for hours with a generous amount of Sarawak peppercorns, to result in a deep brown broth that stole my heart. What's more, the soup was beaming with lots of ingredients and toppings for us to add on our own
—
tender pork ribs, juicy Chinese shiitake mushrooms, chewy and soft intestines, fried dough fritters and fried beancurd skin. Even though we had a lot of other food, we couldn't resist three bowls of it!
---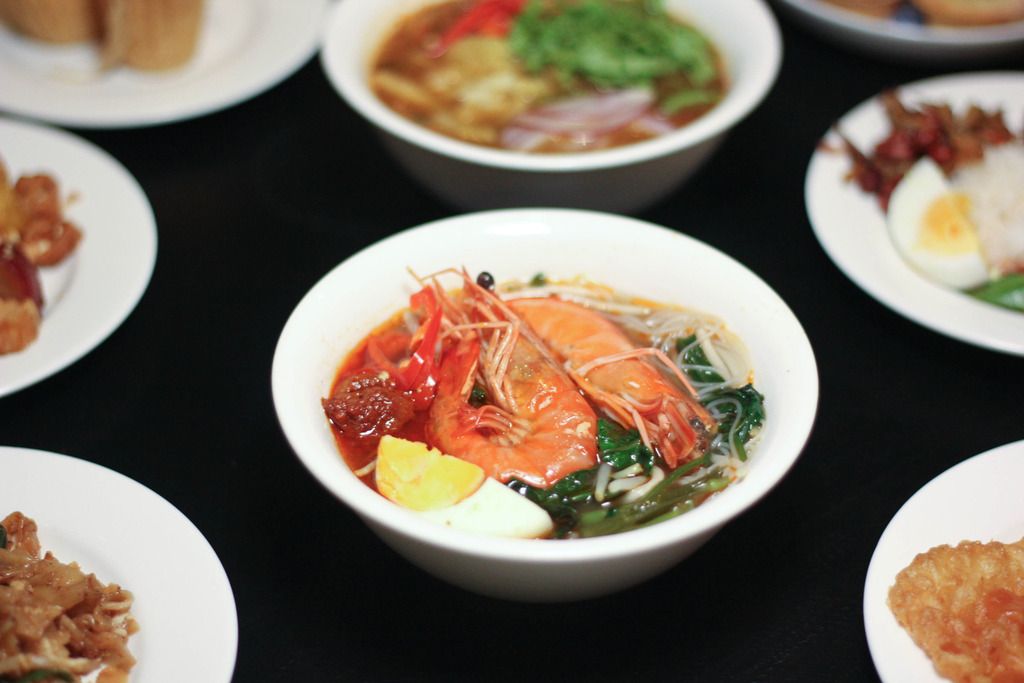 ---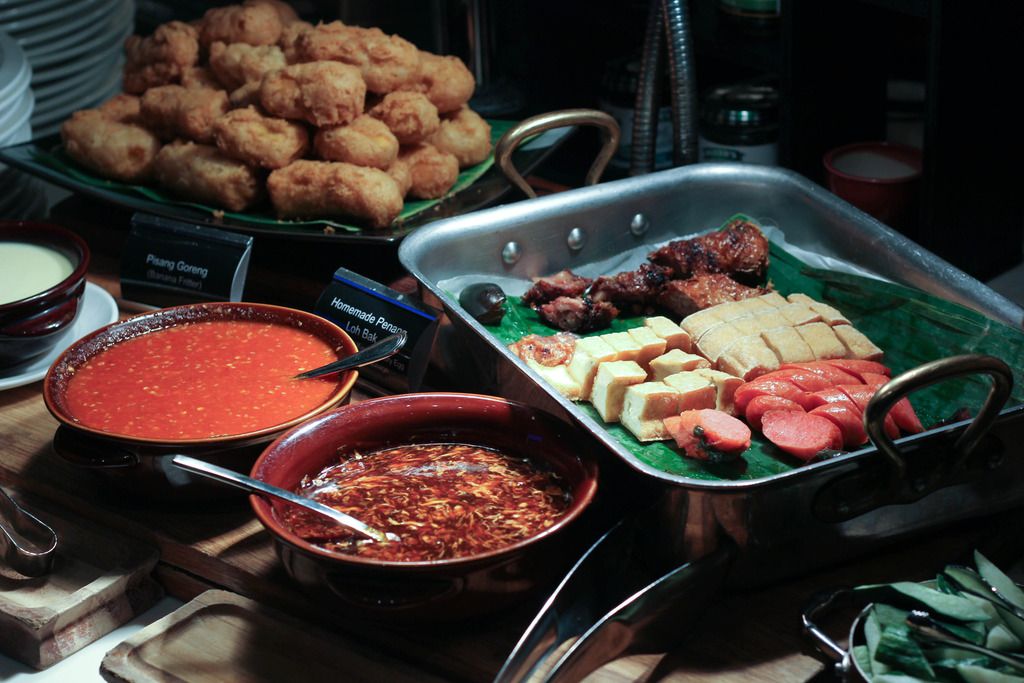 The
Assam Laksa
is also worth a mention with its tangy flavorful broth. I like that the rice vermicelli had a slight qq and slippery texture which went well with the broth. I thought the soup for the
Prawn Mee
could be more robust, but there's nothing a scoop of sambal chilli can't do. The prawns were huge and very fresh and since it's a buffet
—
I asked for two! The
Nasi Lemak
is also a self service station and I helped myself to a generous amount of hae bee hiam that was just right
—
not too spicy or salty. Lastly, I found myself liking the newly added
Lor Bak
as it's rolled with chunks of meat and wrapped with a thin crisp layer of skin.
---
For the dessert section, the
Kueh Talam
is the highlight as it is handmade with freshly grated coconut milk, steamed rice flour and pandan juice. Unfortunately, I was too absorbed with the mains and didn't manage to try one. So now you know
—
grab a piece early!
The wonderful thing about the Penang buffet at 10 at Claymore is the selection of food available. Apart from its themed food, you can also find freshly shucked oysters, sashimi, cold seafood and even a live station pan searing wagyu beef! It's not just about dishing out a variety of food, but quality is served too.
Having been to Penang a few months back, I thought most of the dishes at the Pearl of the Orient, Penang Fiesta tasted even better! I am happy that Chef Andy came up with such a spread and we're definitely in for a treat!
Pearl of the Orient Penang Fiesta is available from now till 31 May 2017.
Lunch | Mon-Fri 1200-1430 $42
Dinner | Mon-Sun 1800-2230 $68
Find out more about here.
10 at Claymore is located at:
Pan Pacific Orchard 10 Claymore Road Singapore 229540