Morganfield's, Singapore — Buona Vista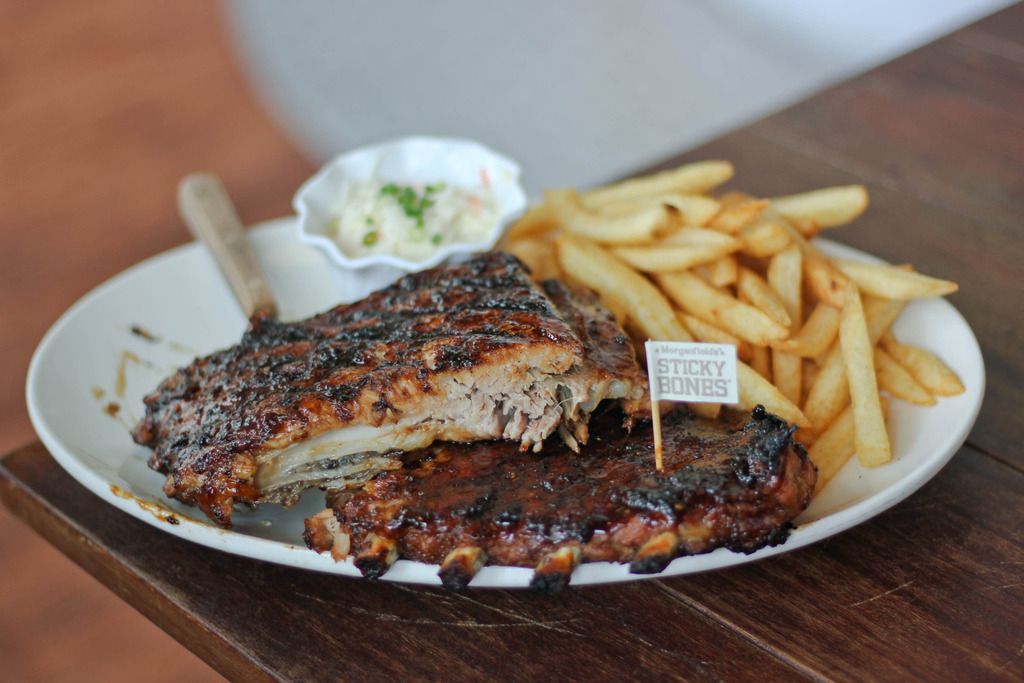 Morganfield's is home of sticky bones and is definitely one of the best places to get your ribs craving satisfied. March 2017, Morganfield's will be introducing some new items to their menu to give diners more choices. Apart from ribs, you can also find fish and chicken options! As for their signature ribs, a new flavour will be available — continue reading to find out what it is!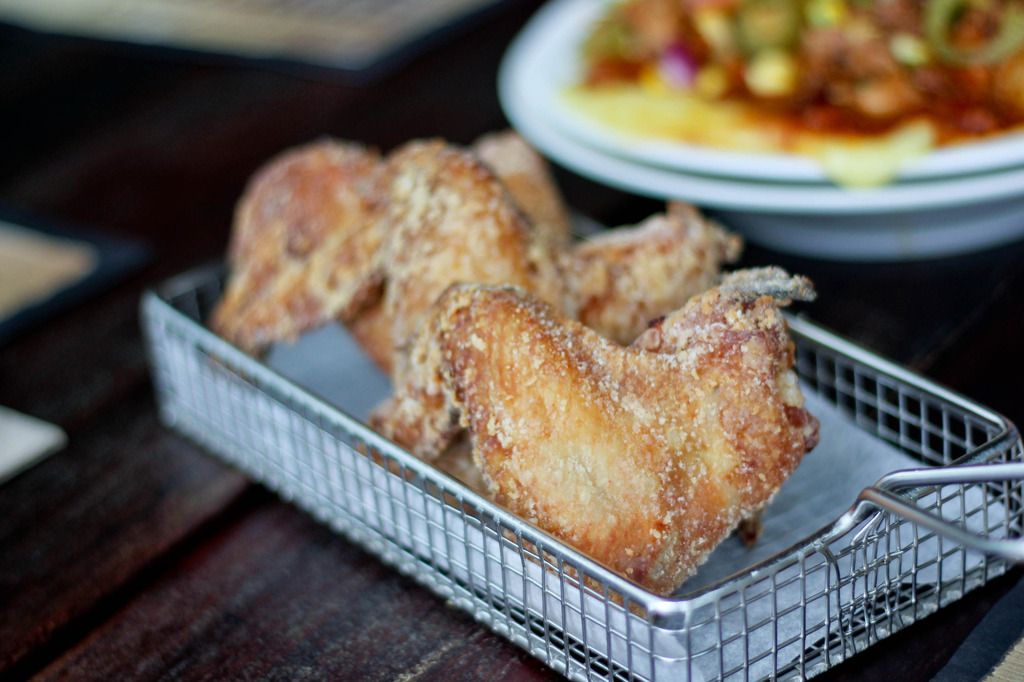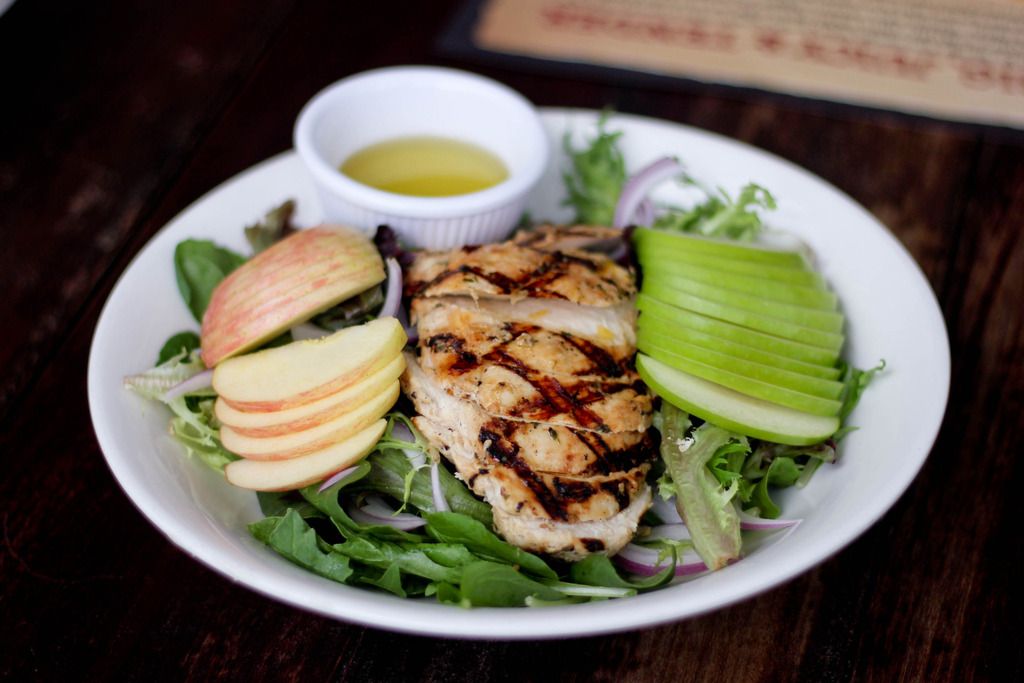 Out of the 3 starters that we tried, the crowd favorite would be the nachos. The corn tortilla chips are drenched with a gooey layer of cheese, tender pulled ribs, housemade chilli Corncane, corn salsa, jalapeños and a dollop of sour cream. The myriad of flavors from the toppings on the crunchy nachos is a great finger food to munch on while waiting for the mains to arrive! On the other hand, the chicken wings were pretty ordinary. The salad came with a grilled chicken breast and slices of green and red apples — unless you're on a salad diet, you should definitely start with the nachos.
KANSAS SWEET BBQ STICKY BONES
Half slab $27.90, Full slab (pictured) $42.90

---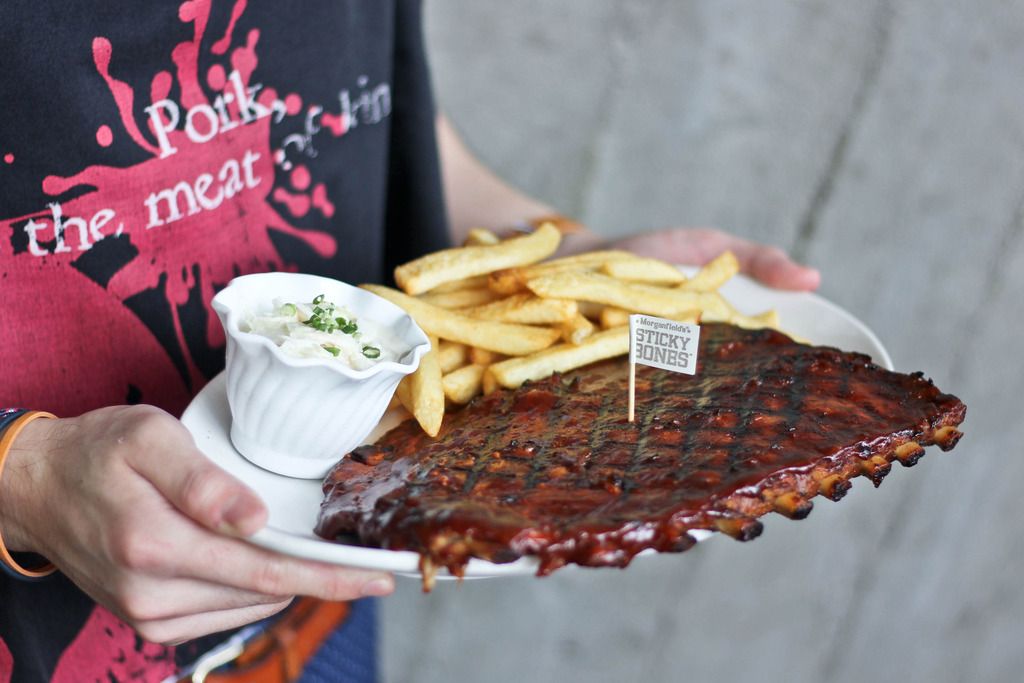 Half slab $27.90, Full slab (pictured) $42.90

---
The Kansas sweet BBQ sauce on Morganfield's signature ribs is a new item on the menu! Featuring an intense smoky flavor, the rub is made for those who likes strong flavors. It boasts some peppery tones which introduces some heat, and pairs well with the pork ribs. Otherwise, you can go for the classic hickory BBQ ribs which is both sweet and tangy and can never go wrong. Each of us may have our own preferred flavor, but all of us loved the meaty ribs that were fork tender that makes eating so much easier — no need to struggle with the bones to pull out the meat and fear making a mess out of it!
BEER BATTERED FISH SANDWICH
Even though Morganfield's is known for their sticky bones, I was pleasantly surprised to find their non-ribs mains equally attractive too. I would recommend the beer battered fish sandwich that has a huge golden beer battered hoki fillet that is legit oversized for the ciabatta sandwiching it — but that's a good thing isn't it? And good news is that the size is not due to its batter, but from the thickness of the fish fillet. You will also find a generous amount of creamy coleslaw in the sandwich which I would've preferred lettuce and a dressing over it as the coleslaw resulted in the batter turning soggy. The blackened salmon is suitable for someone who wants to keep his/her meal simple and satisfying. A slab of salmon and roasted potatoes topped with some corn salsa. There's nothing too fanciful but getting the basics right. For the tequila spiked chicken, a plump half chicken is marinated in spicy tequila and paprika before being chargrilled to a golden brown. Certain parts of the chicken leaned towards the dry side but there was good flavouring on the skin that had a slight smoky charred taste.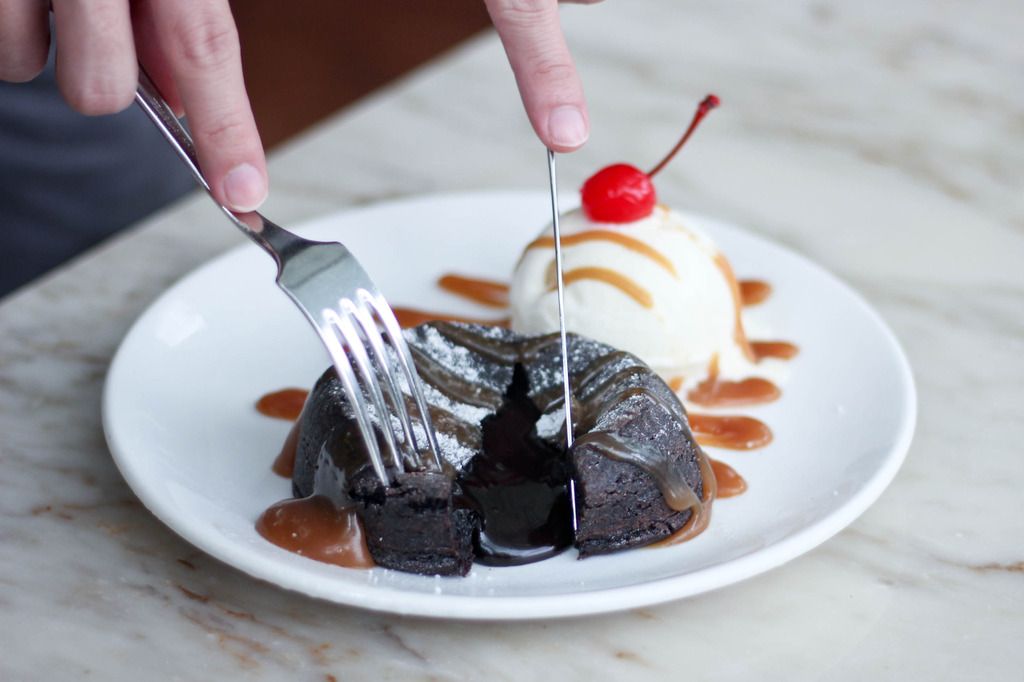 You can find classic desserts such as a lava cake and bread pudding here at Morganfield's. I thought the chocolate lava cake was outstanding as it was oozing with lots of rich molten chocolate, but perfectly balanced out with that scoop of vanilla ice cream.
It was my first time at Morganfield's and I wondered how did I take that long to discover those amazing sticky ribs! With the convenient locations and spacious yet cosy interior of their restaurants, it's a good place for gatherings with your loved ones!
Suntec City 3 Temasek Boulevard Tower 4 #01-645 S 038983 (Next to Promenade MRT)
The Star Vista 1 Vista Exchange Green #02-23 S 138617 (Next to Buona Vista MRT)
VivoCity 1 Harbourfront Walk #01-51A S 098585 (Next to Sentosa Boardwalk Exit)
Sunday – Thursday | 1100-2300 Friday – Saturday/Public Holiday Eve | 1100-0000