Firebake, Singapore — East Coast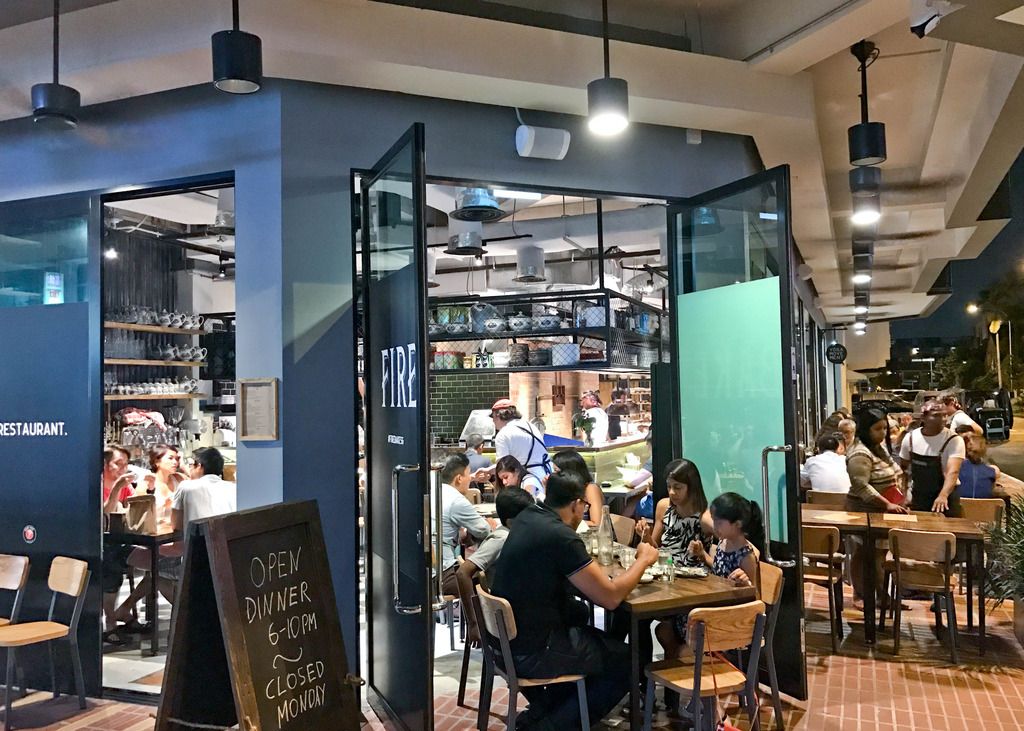 I've always found the East side of Singapore to be more laid back and littered with restaurants for a chill weekend meal out. Joining the hood is Firebake, located along the ever bustling East Coast Road. Featuring tables both inside (and counter seats) and outside, the overall vibe was casual and fun. If you would like to dine at peak hours, it's best recommended to make a reservation!
We were swiftly shown to our seats along the bread counter when we showed up for our reservation. Firebake prides itself in its 500-bricks specially built wood fired oven that delivers loaves of freshly baked sourdough bread. The wood are specially imported from Australia to create that perfect loaf of sourdough — white, wholemeal, rye and fruit. Currently, around 70-80 loaves are made per business day since they have just started and they're looking to increase to 300 when operations stabilizes.
$10 with greek extra virgin olive oil and butter

---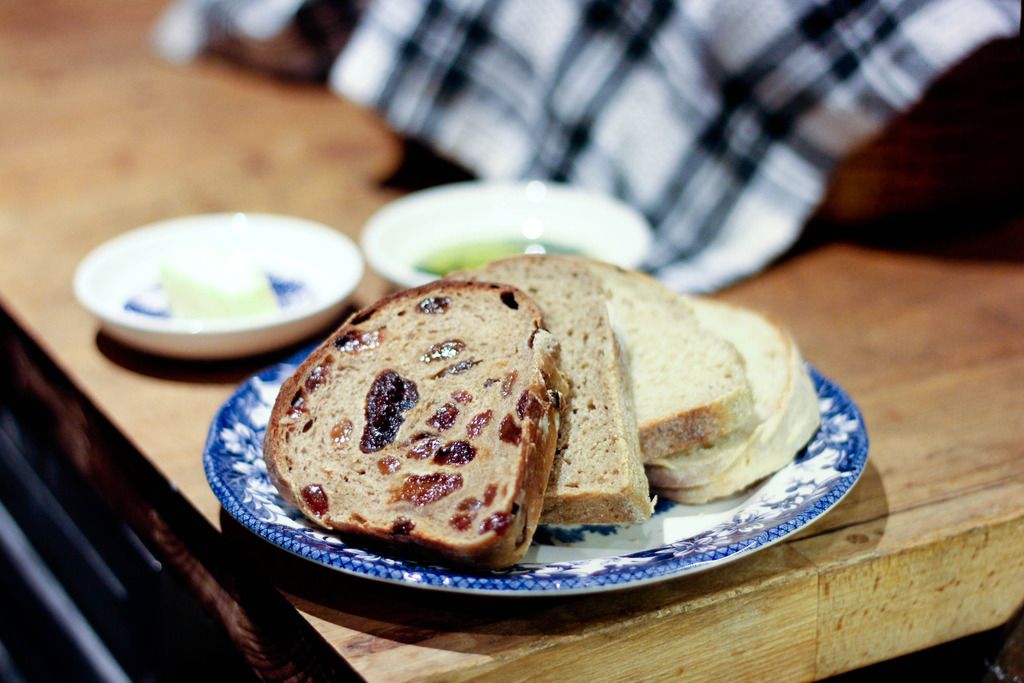 We had to start with the signature Firebake bread board with all 4 types of sourdough. My favorite goes to the organic white and fruit loaf. I've never really fancied sourdough unless they're very well made as it can be quite dense for me. Firebake's version has a soft and slightly chewy texture that is also moist enough for me. For the fruit version, the sourdough is stuffed with lots of dried fruit that introduces a nice juicy bite to it. For the purists, go for the white while the others have to try the fruit sourdough!
PRAWN CAPELLINI AGLIO OLIO
$19

---
The prawn capellini came with 2 gorgeous prawns on top that are deshelled with head still intact for easy eating. The al dente pasta is well tossed with shallots and sakura ebi that gives it a crustacean fragrance. I really enjoyed this bowl of simple yet so flavorful pasta.
$38

---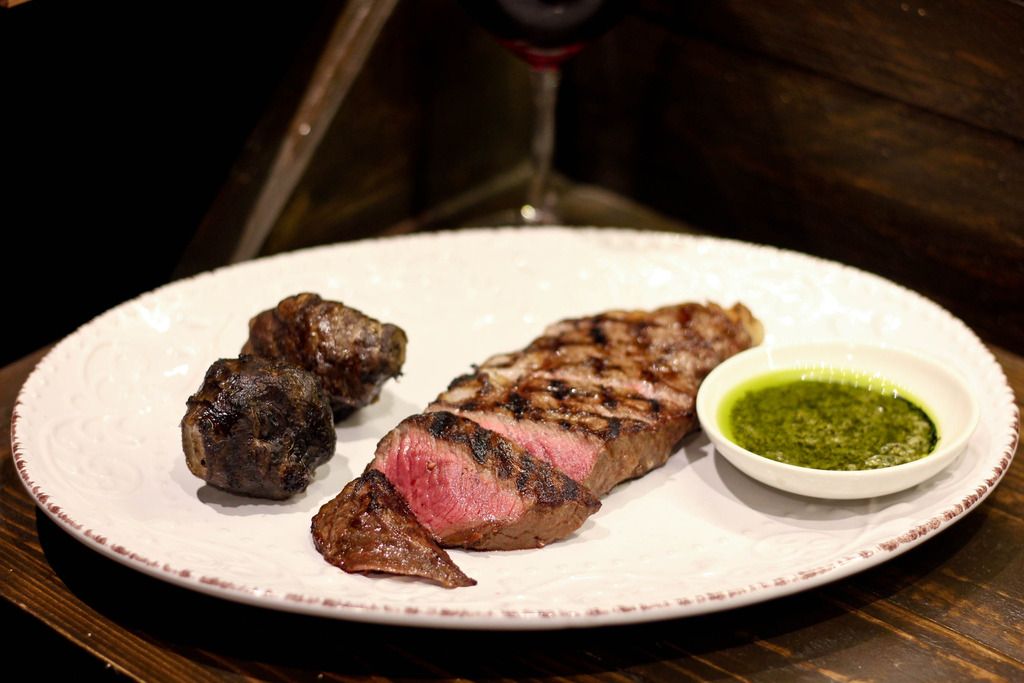 A 300g Rangers Valley wagyu striploin that is grilled to a beautiful medium rare. We were happy to find that the meat was extremely juicy and tender to bite, served with a chimichurri sauce by the side which wasn't that necessary. The woodfired Jerusalem artichokes specially imported from France on the side were a highlight on the plate with its utterly charred outer skin but incredibly sweet artichoke on the inside.
$10

---
Bread also takes the center stage on Firebake's dessert menu, with the bread and butter pudding made to order to ensure that it's served sizzling hot to customers. The organic sourdough fruit loaf is cut into smaller pieces and mixed with a creme anglaise to be baked in the woodfired oven till golden brown. I liked the slightly burnt sides that had a charred taste with the creamy anglaise and fluffy bread.
In the F&B industry, many new restaurants are constantly sprouting up all over Singapore but I am happy to see that Firebake is not just any other cafe/restaurant but it is filled with soul and character — you can see staff mingling with customers to find out about their dining experiences, gathering feedback to improve on their business. The overall chillax vibe of the semi alfresco and open kitchen concept restaurant is one place that I would definitely recommend you to visit!
237 E Coast Rd, Singapore 428930
Closed on Mondays | 1800 - 2200