Ryo Sushi, Singapore — Tanjong Pagar
Ryo Sushi is a few months old Japanese omakase restaurant and strategically located at Orchid Hotel in Tanjong Pagar, alongside with many other Japanese restaurants. Despite the competition, Ryo Sushi has a constant stream of customers that reservations are a must if you don't want to be turned down at the door.
There are three seatings for dinner — 6pm, 730pm or 9pm with 9 counter seats on the inside and 8 seats outside. For omakase, you do want to be seated on the inside to watch how the chefs prepare those delicate sushi — so reserve your seats beforehand!
Prices at Ryo Sushi are nett and very reasonable. If you are lucky and early enough, you can get the $18 omakase set but only 18 sets are available everyday and they usually run out during lunch service. The other omakase sets are priced at $38, $68 and $98. Find menu here.
We had the $68 omakase set the other night and here are the items that we had:
HIJIKI SEAWEED SALAD
SALTED EDAMAME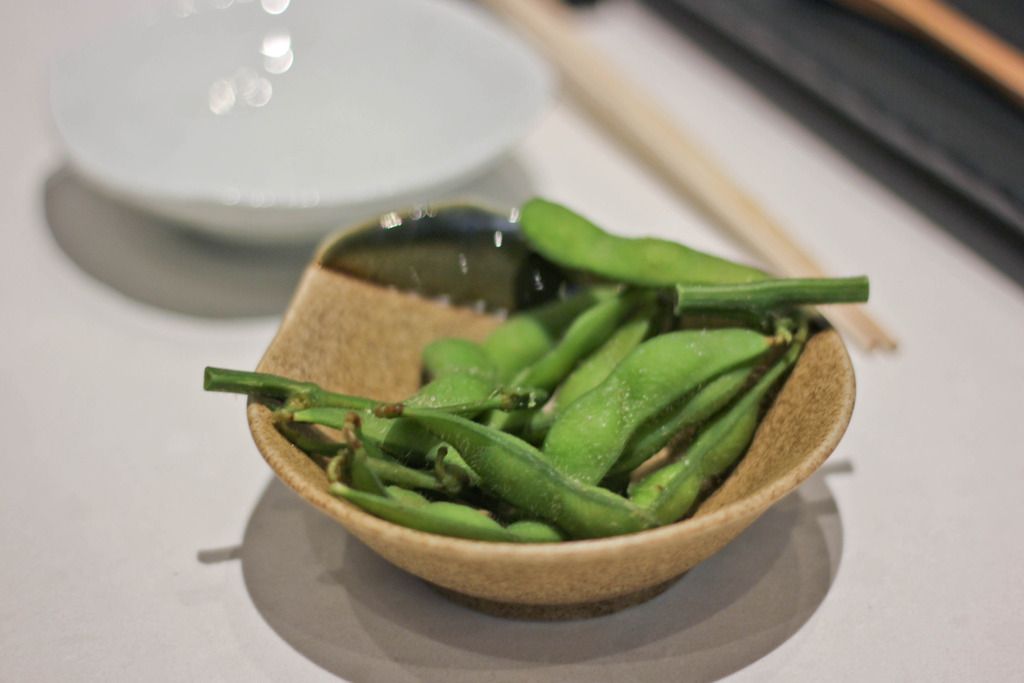 TRUFFLED ONSEN EGG
This was spray with truffle oil to ensure that it's evenly coated on the perfectly shaped onsen egg. A generous amount of ikura is added and it went so well with that creamy and rich egg yolk.
12 PIECES OF ASSORTED SUSHI
Seabream — with shoyu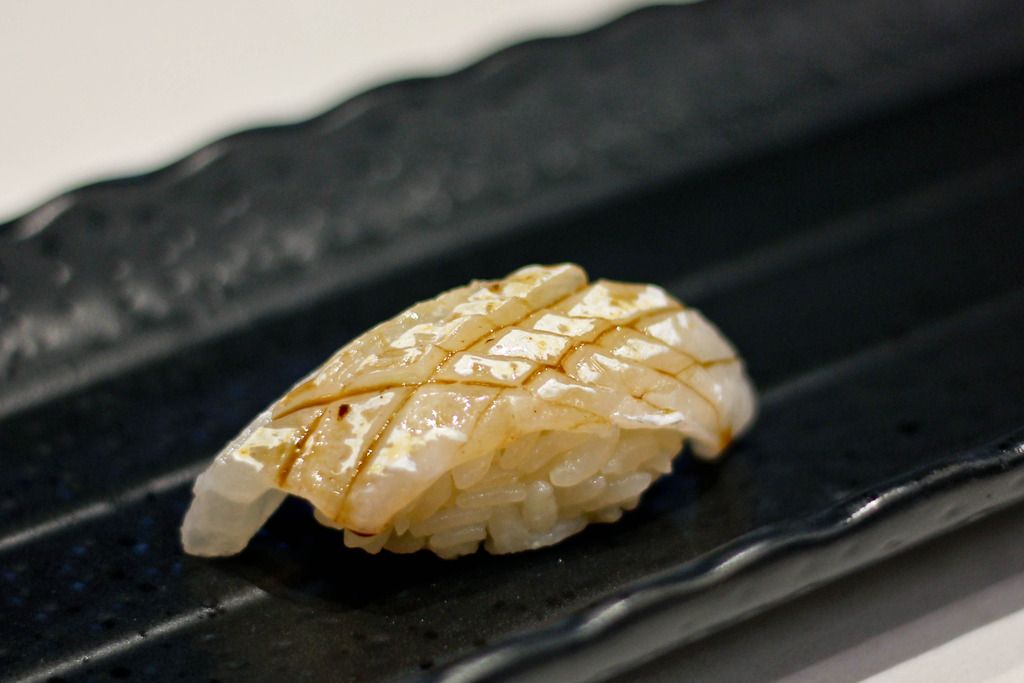 Shima aji (striped horse mackerel) — with shoyu and yuzu kosho
Kanpachi (amberjack) — with shoyu and lime
Kinmedai (golden eye snapper) — with shoyu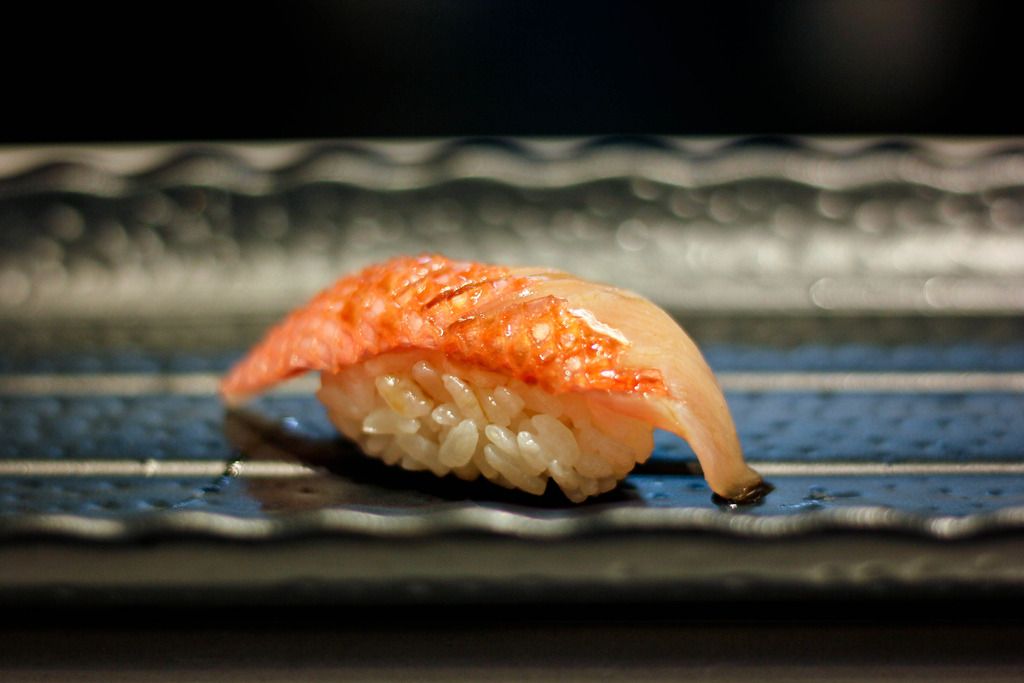 Ika (squid) — with shoyu and sesame seeds
Hotate (scallop) — aburi, with lime and shio kombu (salted seaweed)
Ebi — with shoyu
Maguro (tuna) — with shoyu and yuzu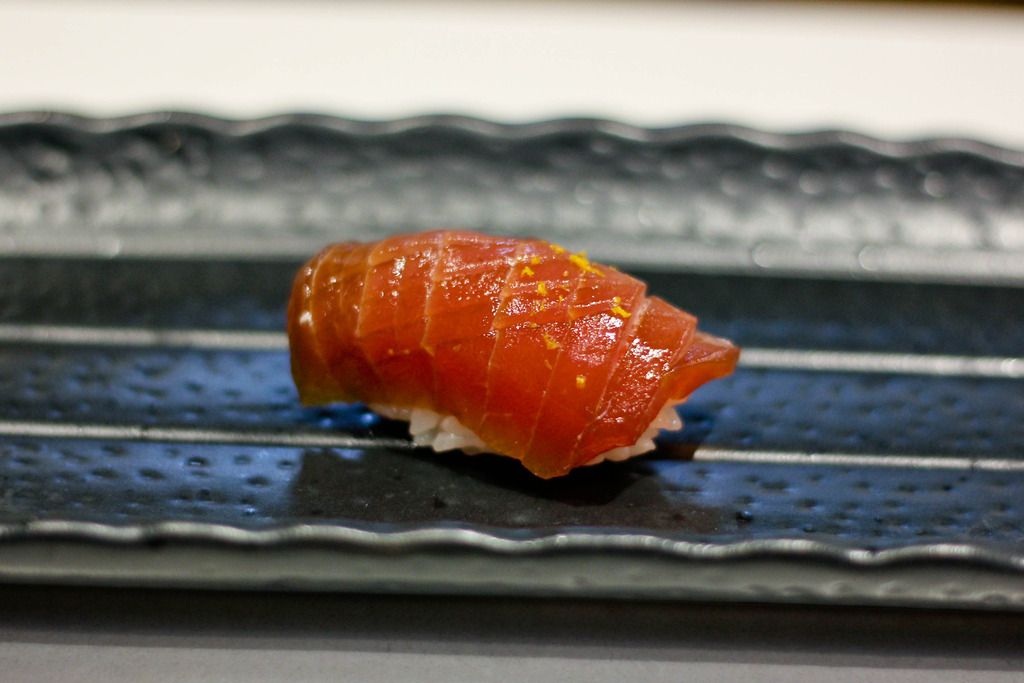 Chutoro (medium fatty tuna) — with shoyu and cured egg yolk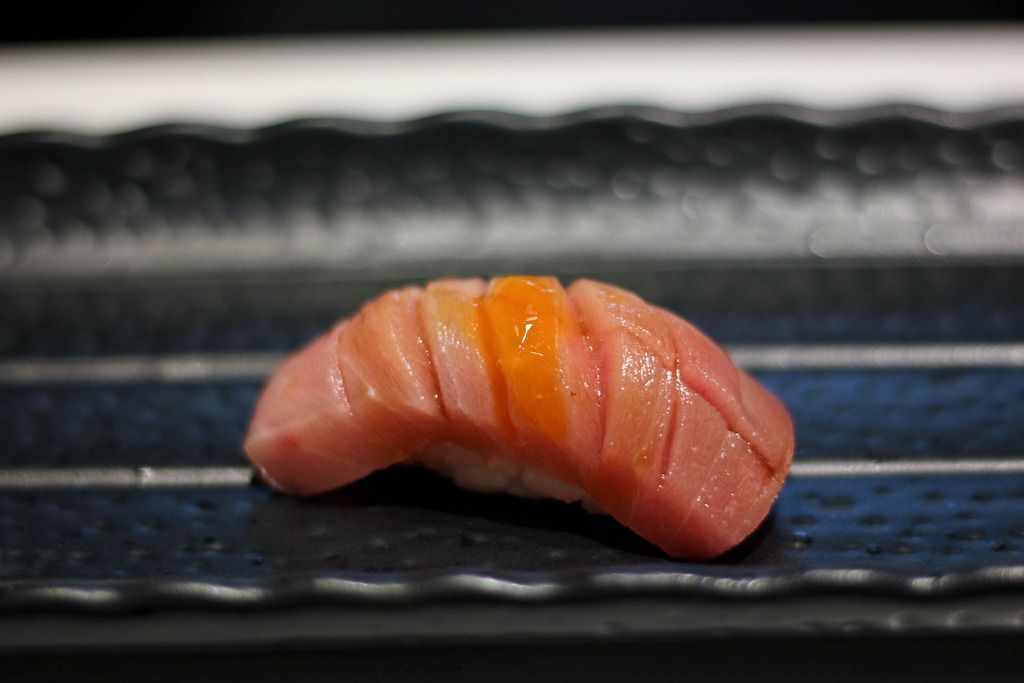 Salmon Belly — aburi, with shoyu foam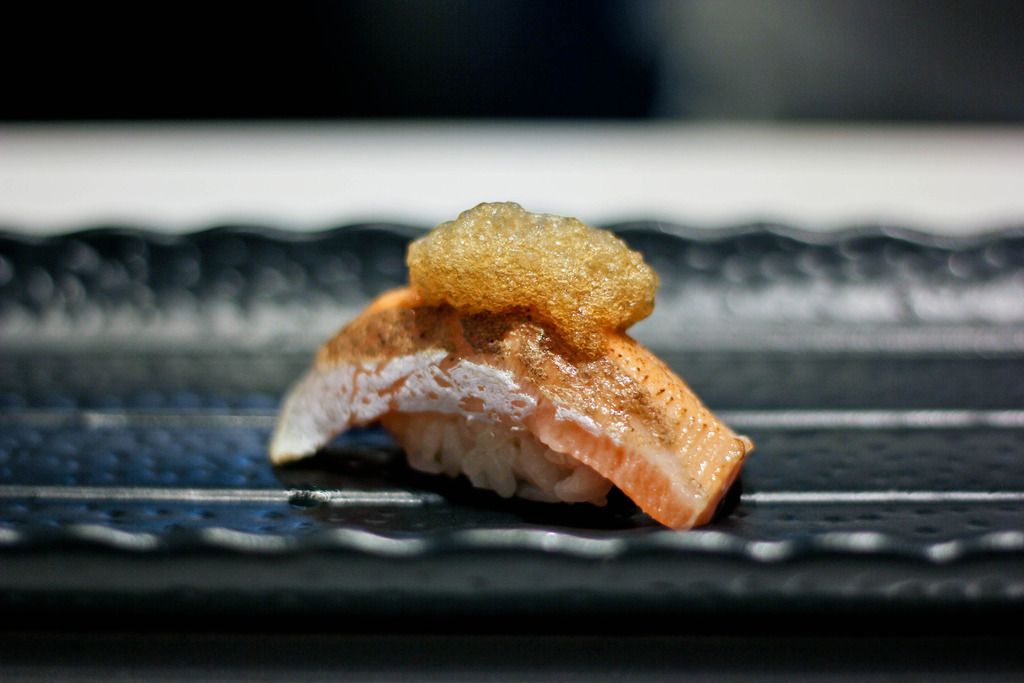 Ikura (fish roes) — with yuzu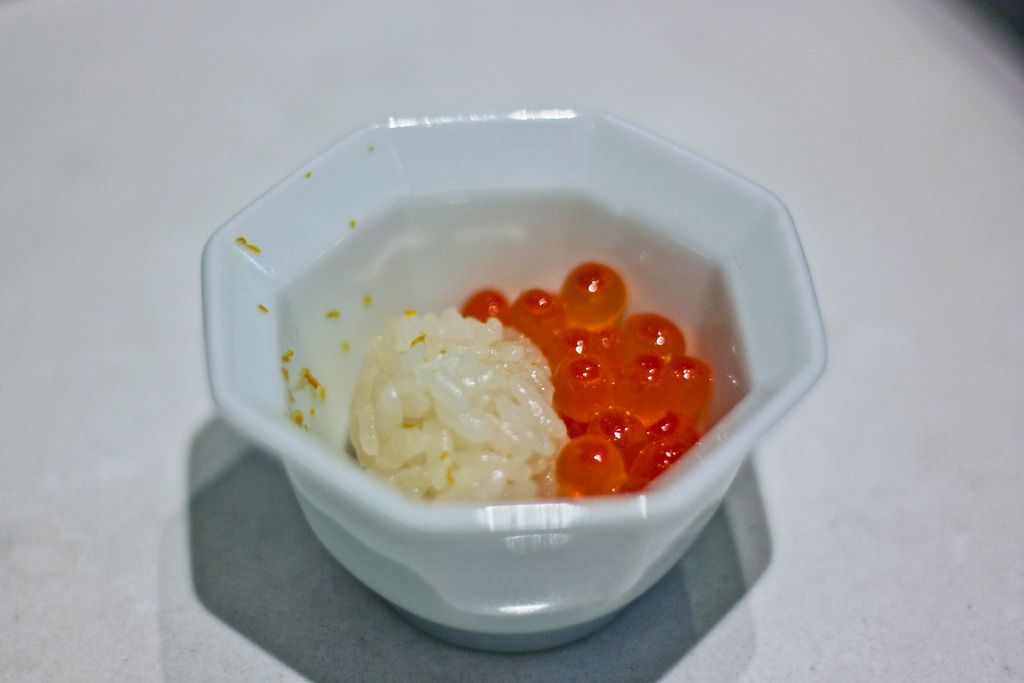 Shirako (cod fish sperms) — lightly boiled, with ponzu
Depending on the fish, Chef Roy either seasons them with shoyu, lime and/or yuzu. The fish in the assorted sushi that we had were all very fresh and of good quality. I particularly liked the chutoro and salmon belly — as both melted in my mouth instantly for me to savour the sweetness of the fish. For the seabream and kinmedai, Chef Roy also gave me the belly cut (only 1 per fish, thanks Chef!) which was more oily and hence richer in taste.
assorted marinated chirashi with ikura and ponzu
The rice bowl may be small, but it's packed with a tonne of ingredients such as ebi, salmon, kinmedai and ikura. It was super satisfying to have so much ingredients over rice, though I found to be a bit slightly salty since there were a lot of ikura too!
with crabmeat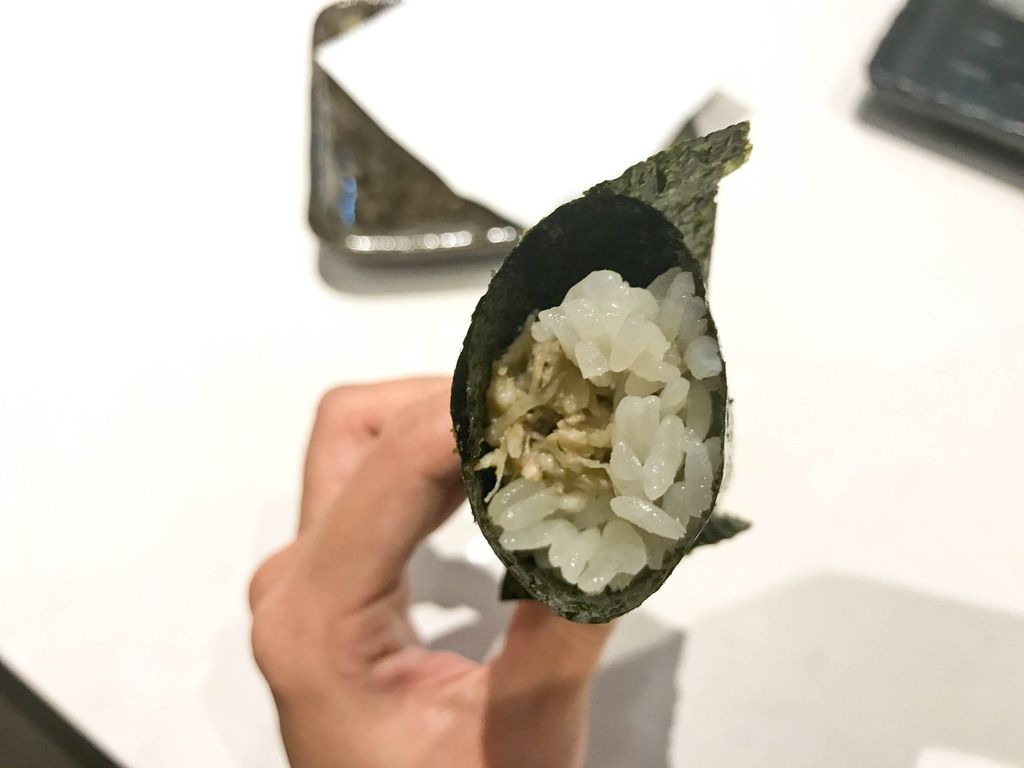 SOUP
which I forgot to snap a photo but it was a kombu based clear soup
Omakase usually don't come that cheap in Singapore and I'm glad that with Ryo Sushi, I can have an omakase meal more frequently due to it's friendlier price point. Overall, I would definitely recommend Ryo Sushi due to the good quality of seafood used and how value for money it is!
1 Tras Link #01-06 Orchid Hotel Singapore 078867
Closed on Sundays | 1200 - 1500, 1800 - 2300