Roy Thai Kitchen, Singapore — Hougang
Who knew that I could find some authentic Thai food tucked away in a coffee shop located at Block 106 Hougang? When I was there, I realized that I would go to the Block 105 Hainanese Food Village for food, but never explored anywhere outside that food Centre. Roy Thai Kitchen is headed by a Thai chef who has more than 10 years experience in Singapore cooking Thai food, and be assured of the quality of food as some ingredients are sourced from Thailand to ensure authenticity of flavors served!
$10
---
The pork collar is being grilled to a golden brown and served with a homemade Thai sauce that boasts sour, spicy and a little sweet. It was quite fragrant which made it pretty addictive to snack on it, but was a little too tough for my personal liking.
DEEP FRIED FISH WITH SPECIAL SAUCE
$22

---
This is definitely one of the most value for money fish around, with a huge fried sea bass drenched with a generous amount of special sauce. The special sauce is somewhat like a spicy bean paste sauce that paired well with the fish meat. The abundance of meat in the fish makes it easy to eat, and with that price point, you must order it!
$8

---
The tomyum soup here is very flavorful with enough kick
—
those explosion of the sour and tangy notes. I'm a fan of tomyum and I'll definitely be back for more! What's more, there's a good amount of seafood in it.
$5

---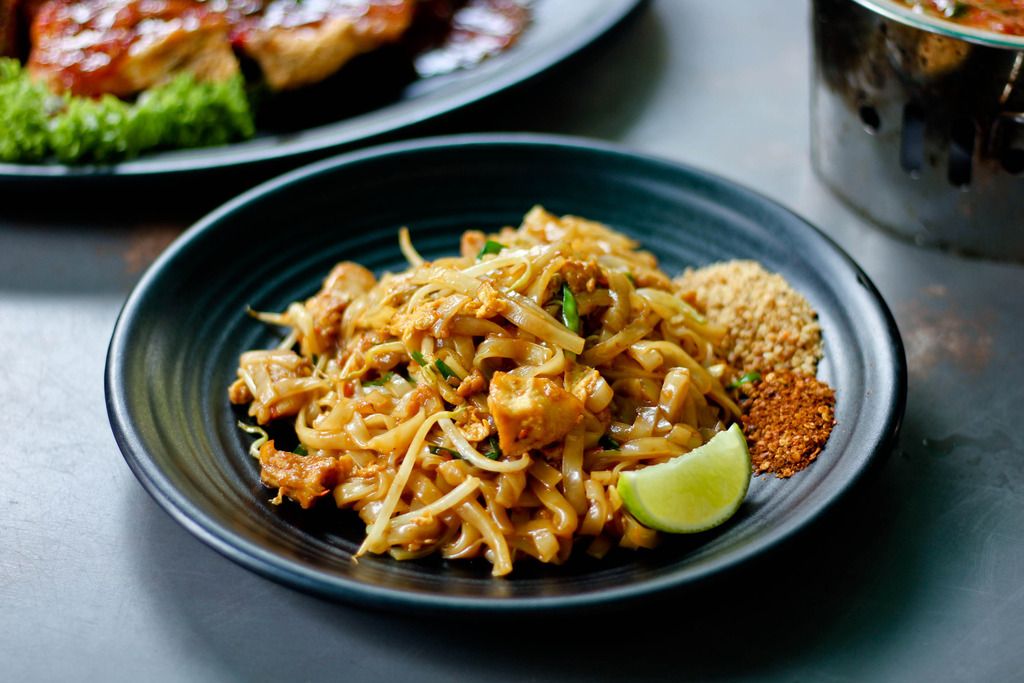 The rice noodles are very springy and qq, similar to those that I've had in Bangkok. Each strand of noodles are evenly coated in a sweet and savory sauce that isn't too salty and is super slurp worthy! It's one of the better pad thais that I've tried in Singapore.
$5

---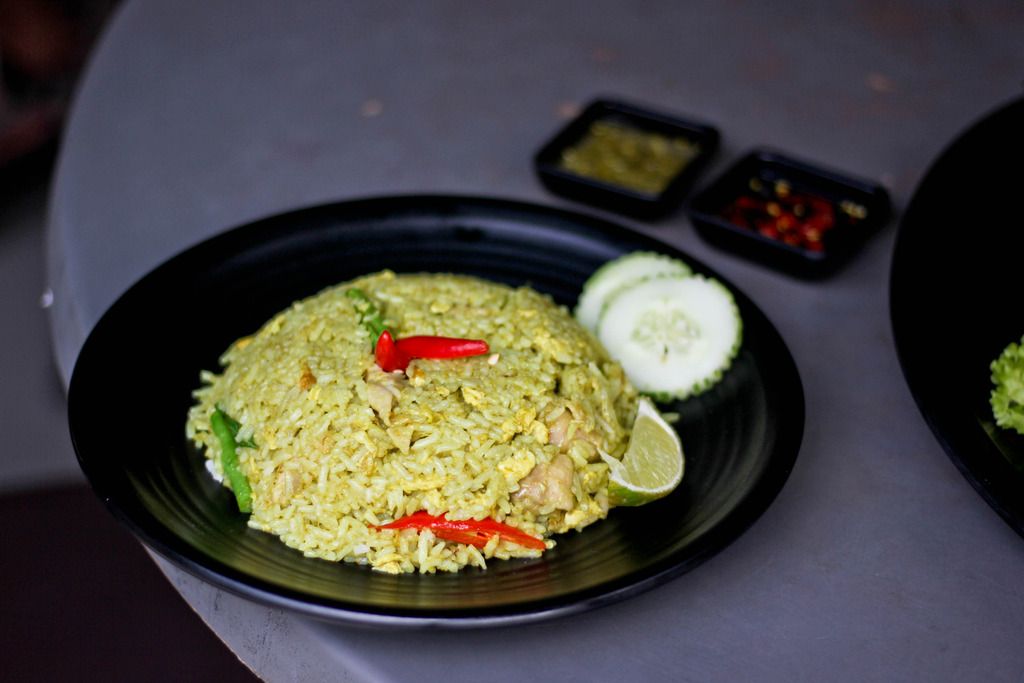 Instead of green curry over rice, Roy Thai Kitchen married both together to create green curry fried rice! Each rice grain is tossed with green curry, emitting a faint scent of coconut fragrance as you eat it. Personally I prefer having them separate to have a stronger taste but if you don't like to cover your white rice with sauce, then this is a great alternative to have green curry rice.
It's definitely one of the hidden gem in Hougang so if you're around the area, you know where to pop by for some delicious Thai food!
Closed on Thurs | 1100 - 2200