Ola Beach Club, Singapore — Sentosa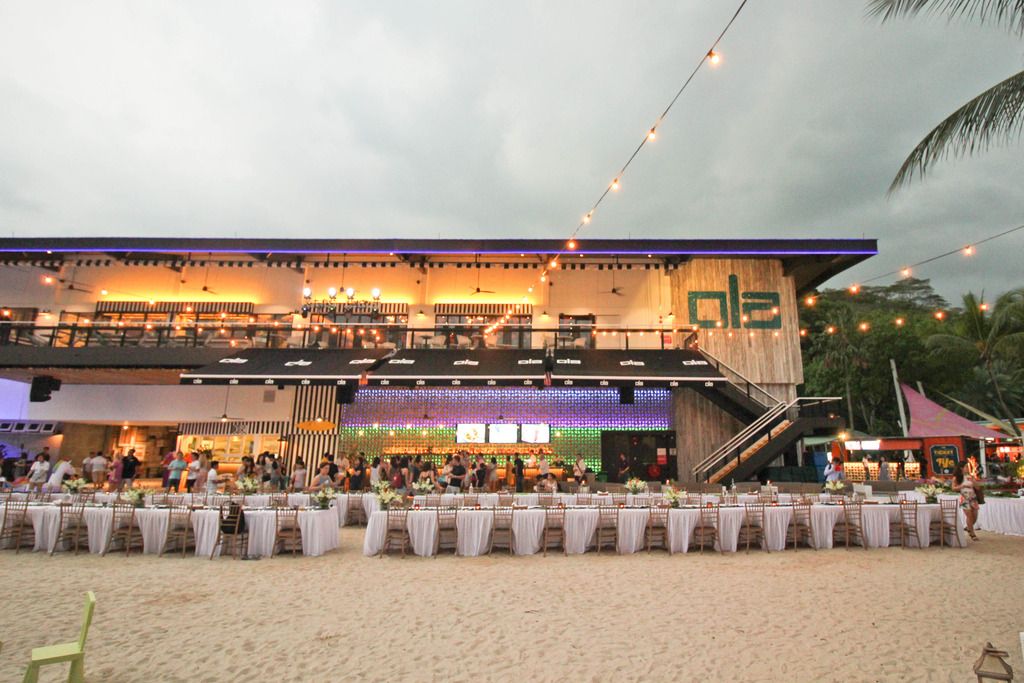 I attended the opening of Ola Beach Club last November and I was glad to head back to find out more about the food that they're serving! Ola is located along Sentosa's Siloso Beach and serves Hawaiian inspired dishes. Besides the food, water sports enthusiasts can also experience Singapore's first and only water-propelled Jet Pack and Jetblade. It's definitely a beach destination for people to bond over food, drinks, sports and music.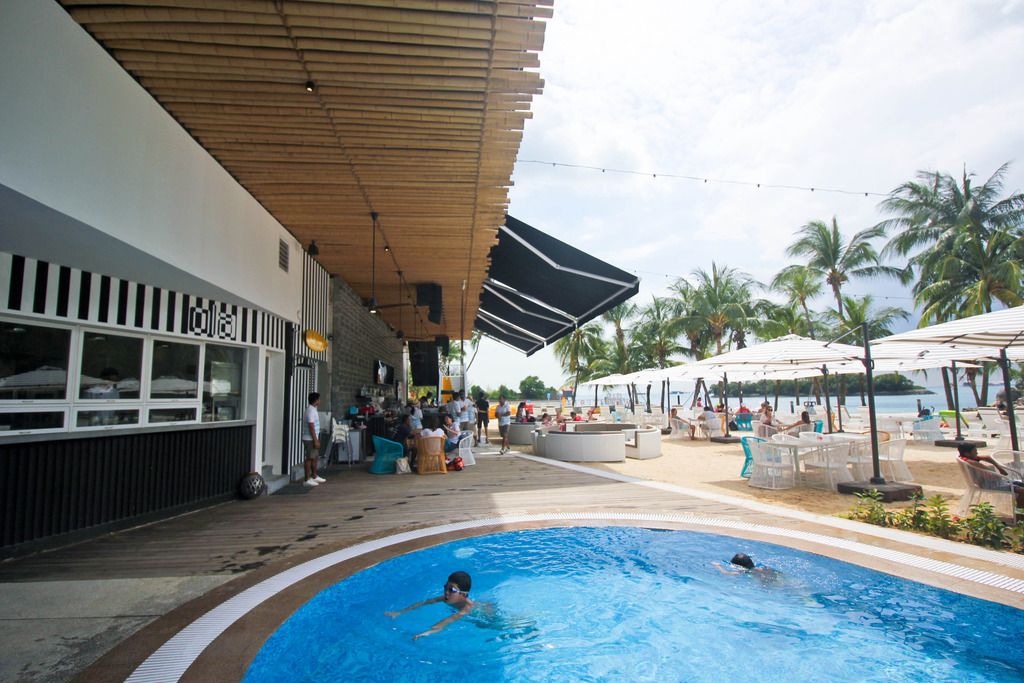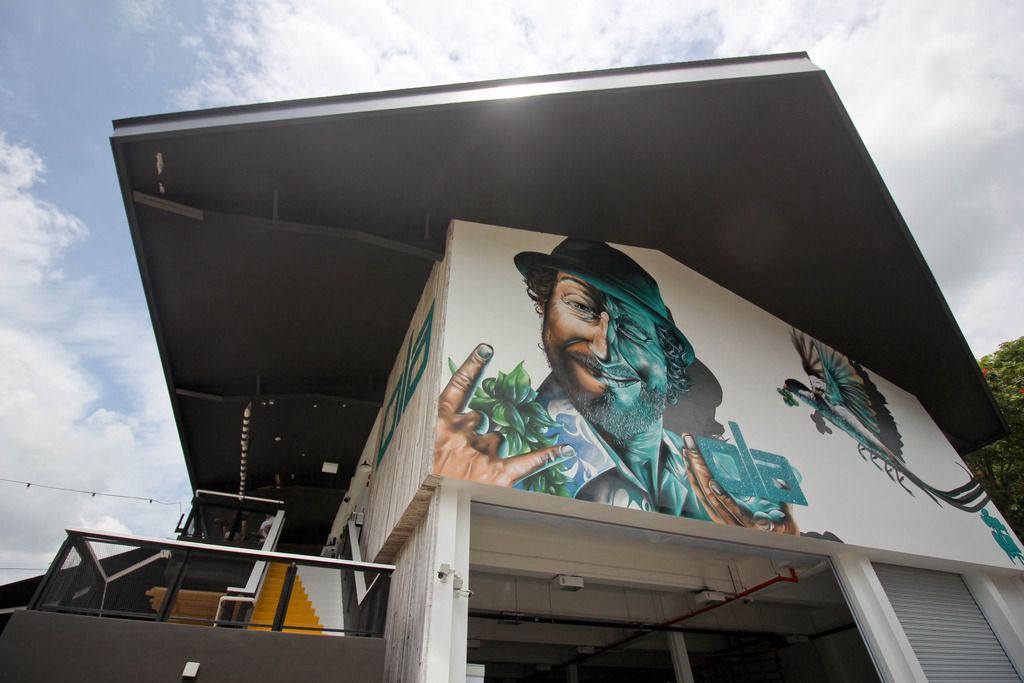 $16

---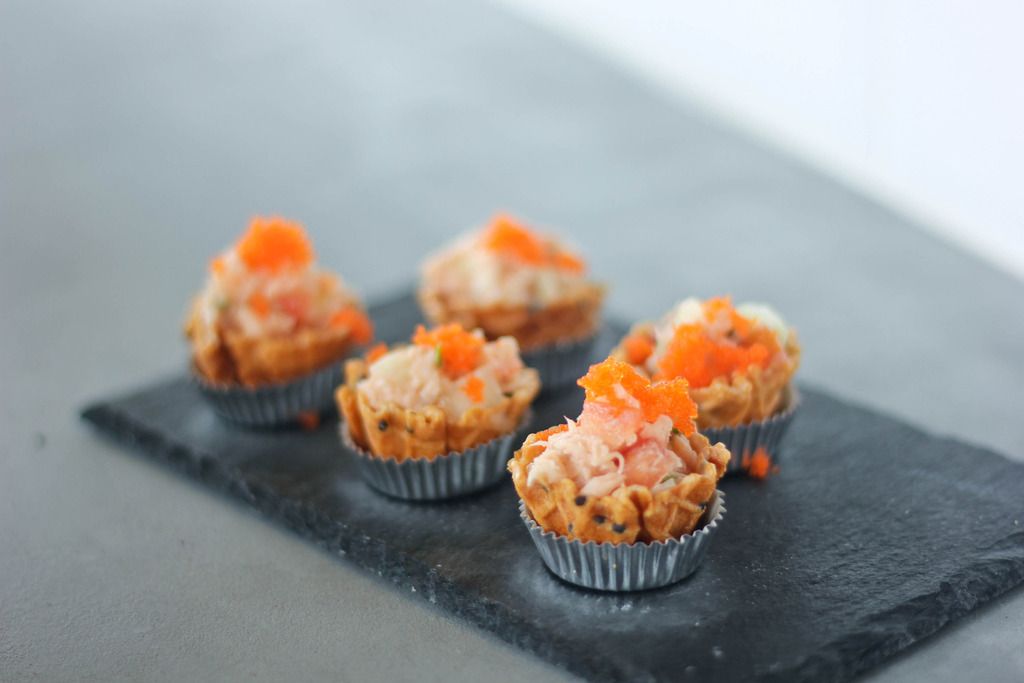 This petite bite size starter may look tiny, but they pack a punch of flavors with the diced salmon, momotaro tomatoes, maui onions and ebiko sitting in a crispy sesame waffle. The filling shouts refreshing upon biting into it but what I love most is the crispy waffle that breaks apart beautifully.
$15

---
It might be called a salad but you might not spot as much vegetables as you'd like it to be. Made with predominantly Japanese somen noodles, it is dressed with fried spam, lettuce, omelette strips and crispy fish cake. Now, this salad isn't that healthy after all but that would mean it's really tasty! A soy-based sauce with sesame seeds is drizzled on it then ready to eat after a good mix. I enjoyed the texture of the noodles as it comes together harmoniously with the sauce and ingredients!
$20 - with kimchi tuna

---
These grain bowls are really popular recently and serving Hawaiian inspired dishes, Ola definitely has its own version of it! We had the brown rice as base (alternatively, jasmine rice or salad), topped with kimchi tuna in one bowl and shoyu tuna in another. Being a fan of spicy food, my preference lies with the kimchi tuna. Tossed together with maui onions and sesame, the fresh chunks of tuna were nicely seasoned and went very well with the rice. Our kimchi bowl came with pumpkin seeds and cranberry which provided a good crunch and a tinge of tangy sweetness to the overall taste.
$25

---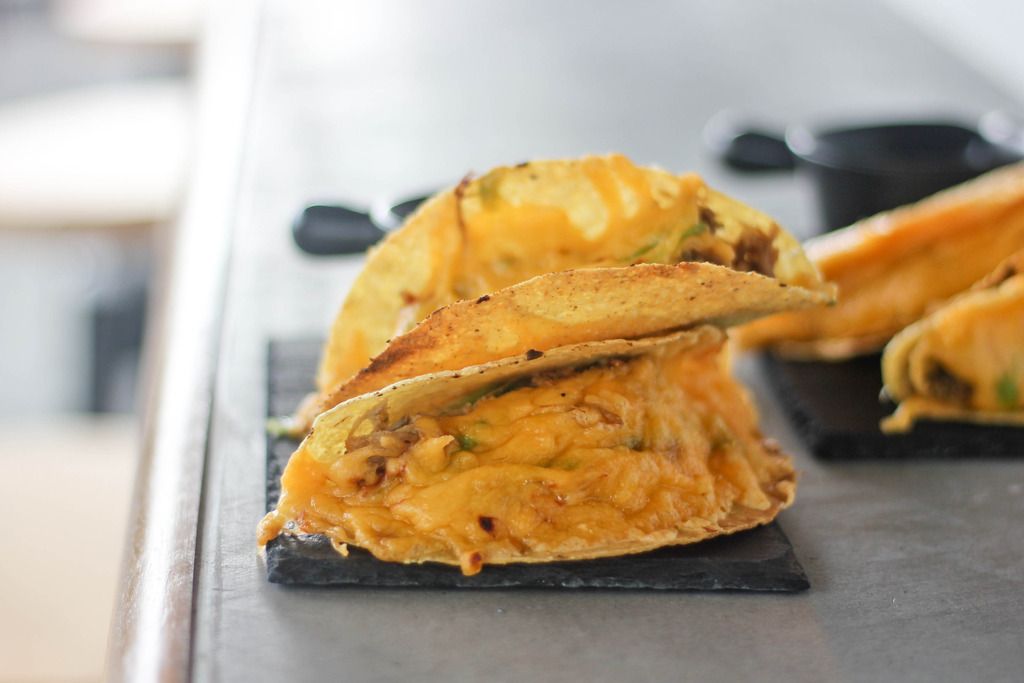 The tacos at Ola and stuffed with kalua pork, guacamole, lomi tomato relish and comes with a side of homemade spicy hawaiian sour cream on the side. The kalua pork is made from a labor intensive process — one-day cured pork shoulder steamed and baked for three hours till the meat becomes soft enough for shredding. It is then sauteed with white cabbage over open fire for that smoky sweetness when you bite into the meat. Topped with a layer of melted cheddar cheese, it's best to have it hot to savour that gooey cheese with the soft tender meat!
$18.5

---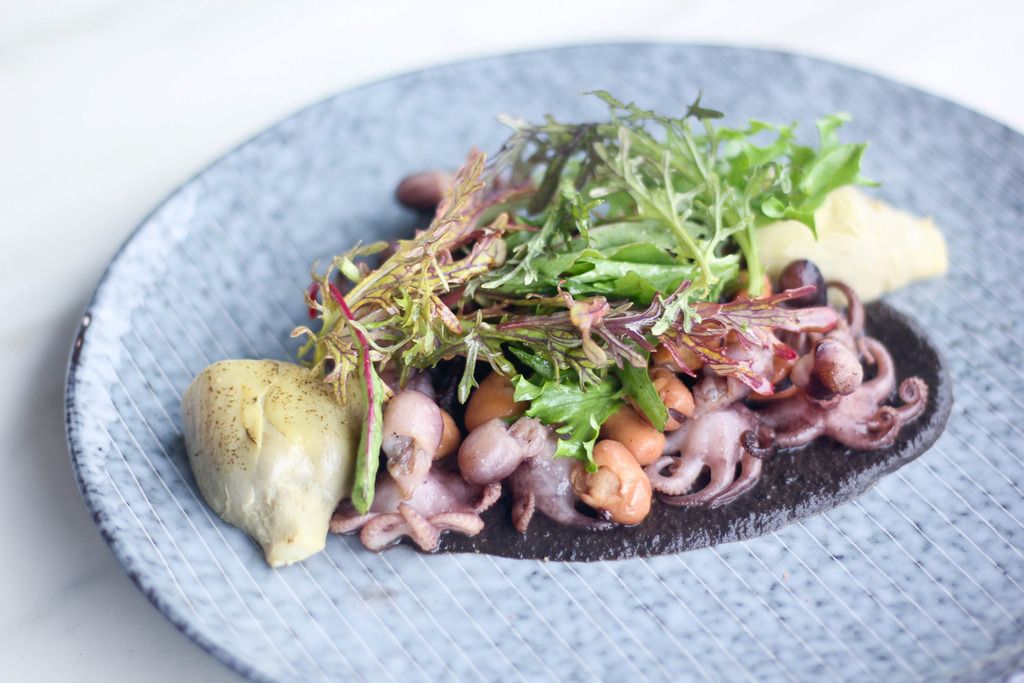 The octopus are gently grilled over an open fire to retain the soft texture of the octopus. While the octopus did appear rather pale at first look, I was surprised by the "smoky" taste upon eating it! Absolutely love the charred taste from its tentacles and the soft body that allows me to taste the sweetness of the seafood. This is served on an olive emulsion with some globe artichoke, fava beans and tomato confit.
$26

---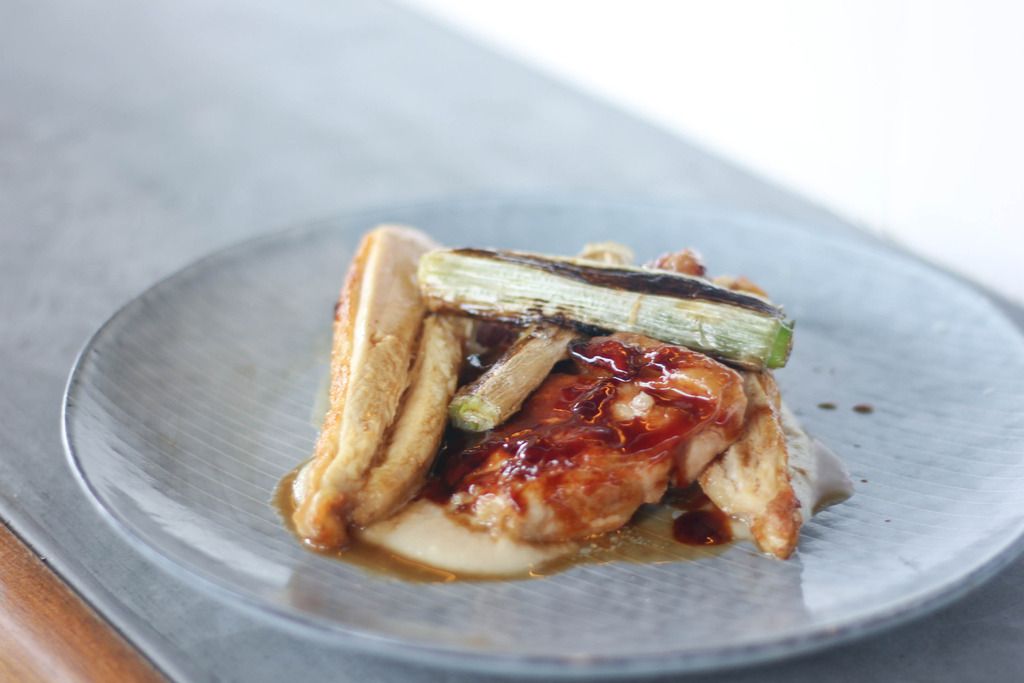 Hawaii's version of teriyaki chicken is the huli huli chicken — with both thigh and breast meat. The chicken are prepared sous vide to permeate the flavors thoroughly and at the same time, achieving the tenderness! This was easy to eat as the teriyaki marinade was fragrant and not overly sweet or salty. Moreover, it comes with my favorite burnt leek!
You also can't miss out on Ola's signature cocktail.
rum, mint, pavan, watermelon, ingredient X

---
The variety and taste of food here makes it a good place to spend your day at Ola Beach Club without worrying being unsatisfied with your food options! Apart from attracting the beach hunks and babes, Ola is also family friendly with a kid's menu and family shower room, making it convenient to spend a family day out! There are plenty of outdoor seats on the first level overlooking Siloso beach with a swimming pool, and there are also additional space on the second level with air-conditioning that will be open to public in time to come!
46 Siloso Beach Walk, 099005
Mon - Fri | 1000 - 2200 Sat & Sun | 0900 - 2200