Mukshidonna, Singapore — Downtown East
When I was in Yonsei University a few years back for student exchange, my friends and I used to frequent this toppoki stew shop at Sinchon because it's affordable and very delicious — extra comforting as the weather turned colder. I chanced upon this Korean brand toppoki stew restaurant that came to Singapore recently and realized it's the very same restaurant! Needless to say, I had to try it immediately.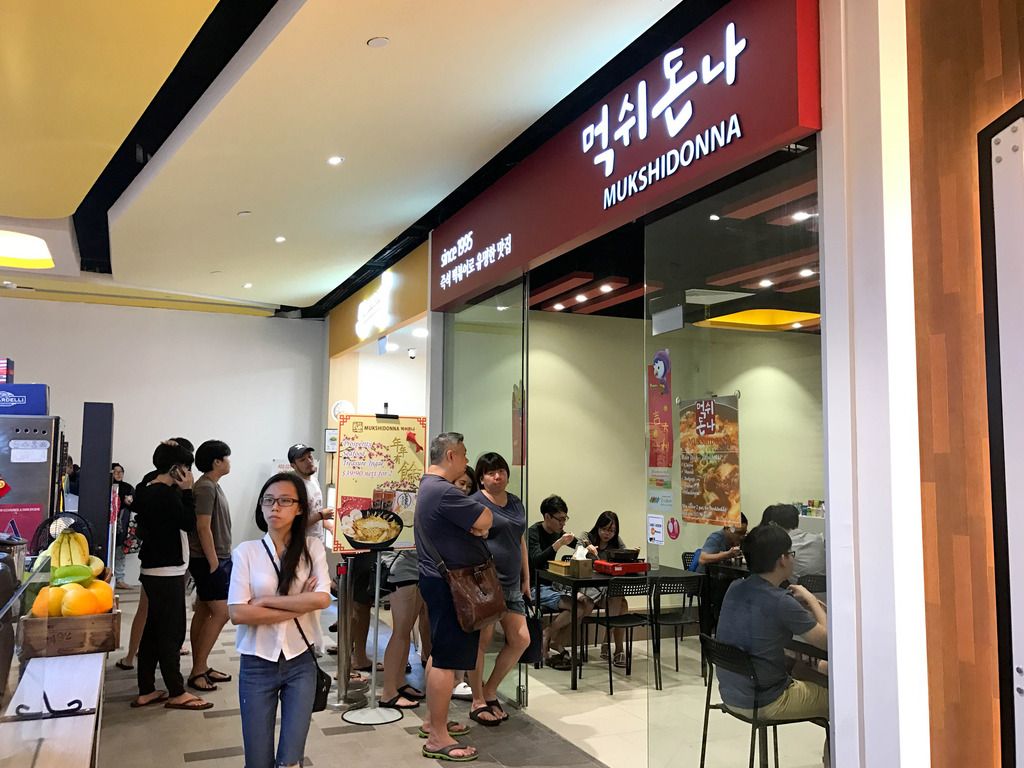 Located far in the East of Singapore at Downtown East E! Hub, some effort is required to travel all the way there to savour this pot of toppoki stew, but it still draws quite a good crowd on a Sunday evening. I waited for about half an hour when I arrived at 7pm for a table of 2.
You have to choose your toppoki base (minimum of 2 order): cheese, mussels, bulgogi (beef), budae (sausages) or mushroom, all priced at $13.90 per pax. You can choose a combination of base for your party. Then, you can choose to add on noodles and ingredients, each priced at $3. Please refer to menu below for the full list. When you have finished all the ingredients in the pot, you can choose to have either fried rice ($5) or fried rice with cheese ($7).
MUKSHIDONNA SINGAPORE'S MENU
---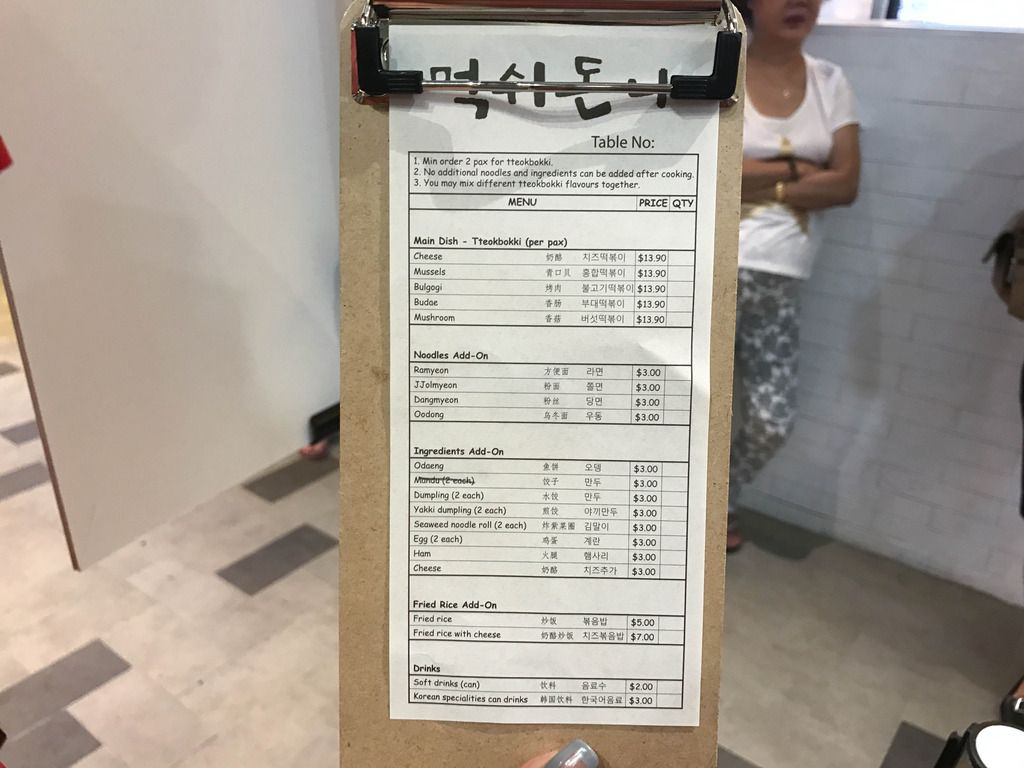 2 portion with 4 add-ons

---
We had the bulgogi and budae as our base stew, and added ramyeon, dumpling, yakki dumpling (fried dumplings) and cheese, totalling our bill to about $45 for 2 pax. The base stew comes with toppoki (5 pcs per portion), fish cakes and vegetables. As we are not huge fans of toppoki, we requested for less toppoki (1 portion instead of 2) and switched for more fish cakes instead!
You definitely have to add-on a serving of noodles and fried rice between 2 people to have a filling meal. As the pot comes to a boil, the soup thickens up due to the toppoki and the gravy coats onto the ramyeon nicely. The gravy was very tasty with a very manageable amount of heat, and had a hint of sweetness. The toppoki were super soft and chewy after leaving it to boil for awhile.
The dumplings were nothing to shout about but everything seemed to taste good with that sauce!
$5, or $7 with cheese

---
After polishing the ingredients off your pot, you can request for the fried rice to be prepared. Unlike in Seoul where the fried rice is prepared in front of you, the pot will be brought into the kitchen. The one portion serving was quite reasonable, with a dash of sesame oil, corn and seaweed all stir fried together. Since Valentine's Day is approaching, they even shaped the fried rice into a heart! I think an experience at Mukshidonna will only be complete with the fried rice at the end.
It was quite difficult to get the staff's attention as there were only 2 of them running around. We waited quite some time for our food and a party of 2 who were seated 10-15 minutes after us were served with their stew first. We then asked for ours and it was immediately brought out. Apparently, we were told that it takes a different amount of time for the pot to boil depending on the ingredients we order. I see that as an excuse of not scheduling the orders proper. Some improvements on that area and an increase in manpower during peak hours will definitely bring a smoother dining experience for customers. Overall, I am still glad that I can finally have a taste of this toppoki stew in Singapore and even though it may be pricier than Korea, the price point is rather reasonable for Singapore standards.
1 Pasir Ris Close E!Avenue #02-324 Market Square