Food & Travel Guide to Penang, Malaysia
With a combination of Jetstar and Tiger Air's flight tickets amounting to SGD86 for a two-way ticket to Penang, I couldn't miss out on the great offer! The flight time to Penang is about 1 hour from Singapore
—
before you know it, you're already about to alight!
HOTEL NEO PLUS PENANG

---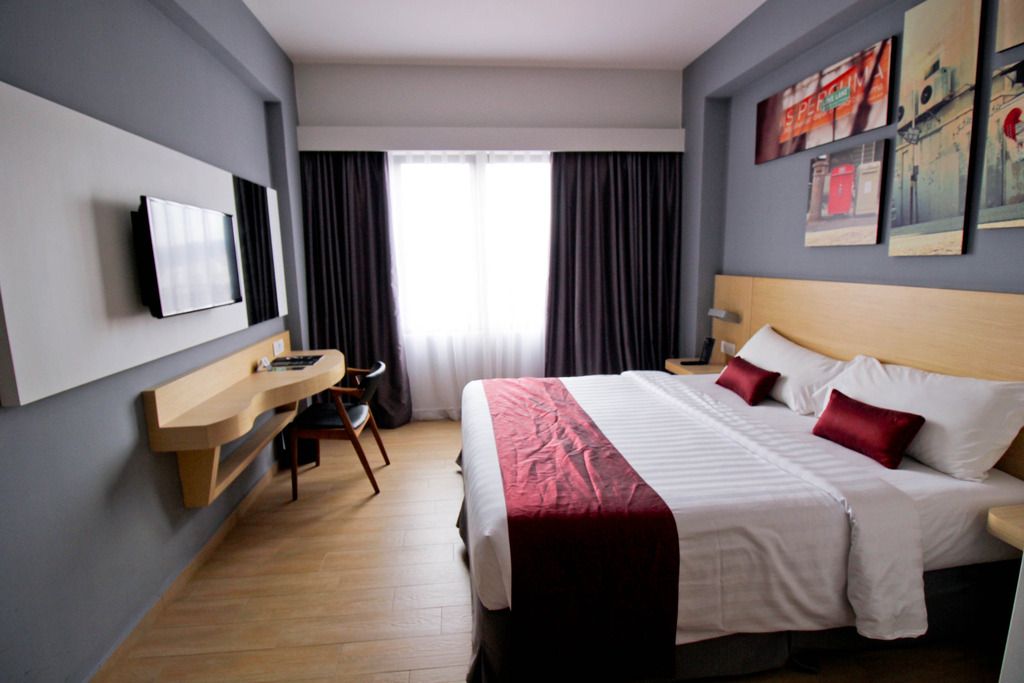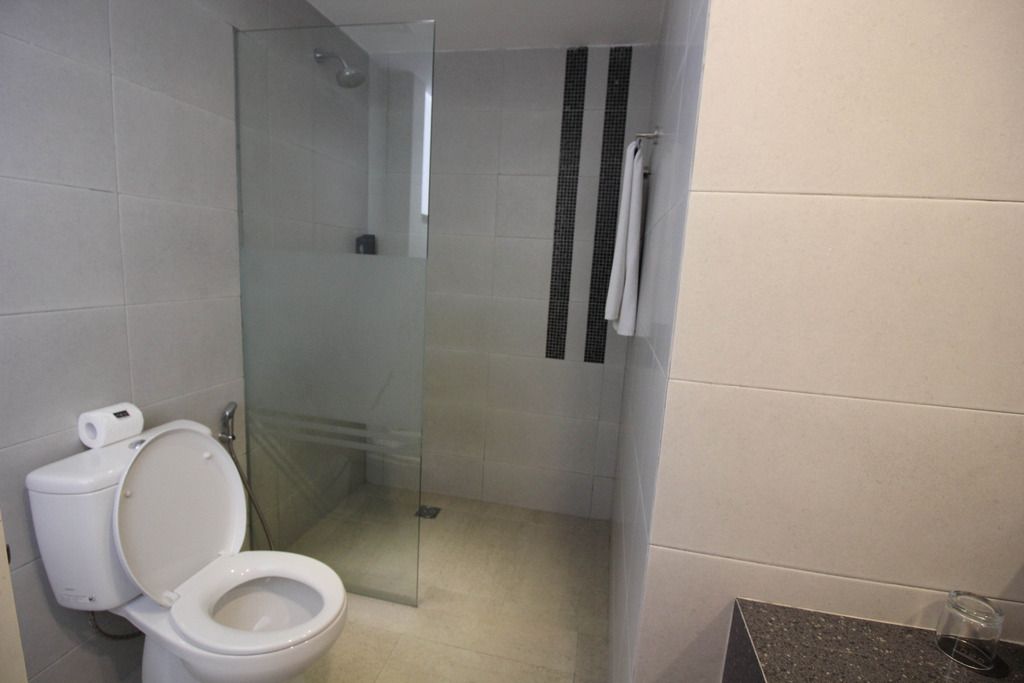 The most developed and hipster area in Penang would be
Georgetown
, and we chose to stay at
Hotel Neo Plus Penang
at about SGD56/night for a Superior Room via
Agoda
. The room was very
spacious
with more than enough space for both of us. One downside of the room is that the shower does not have a door separating it from the toilet and sink area, which would result in the water spilling over. There is also an
outdoor pool
located on the rooftop level with towels provided. It was generally a
comfortable stay
due to its
proximity
to several food stops that we had planned and the hotel had allowed us for
earlier check in
when we arrived in the morning!
Below, you will find a series of food ranging from
cafes, hawkers, markets
and
restaurants
that I've visited when I was in Penang!
Siam Road, off Jalan Anson, 10400 George Town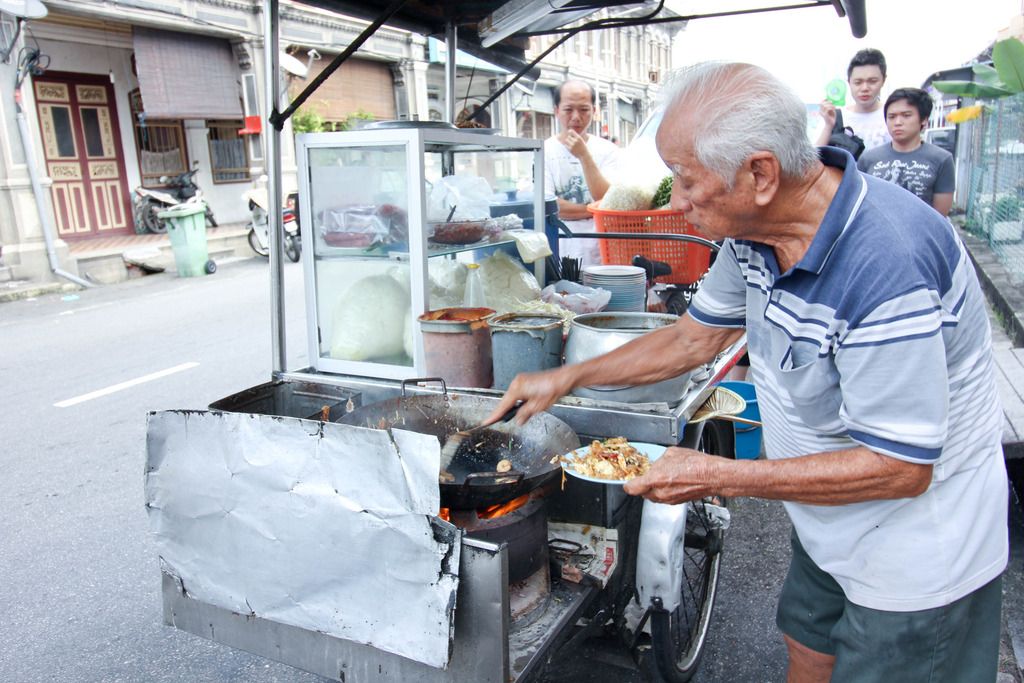 RM7
Functioning out of a small push cart stall on Siam Road, is this old uncle who can be seen multi-tasking with a fan in one hand and a wok spatula in the other. Charcoal is still used by this stall to stir fry char koay teow. Only chicken eggs are available. You have to place an order and wait in the coffeeshop opposite and the guy will bring your order to you. We waited for about 45 mins when we arrived at about 3.45pm. The
classic char koay teow
ingredients can be found in this plate
—
lup cheong (chinese sausages), prawns, cockles, pork lard, bean sprouts and chives. I was simply blown away by the koay teows on my first bite. It was extremely
springy
and
well coated with the fragrant sauce
which I would attribute it to the generous lumps of pork lard, pork lard oil and
wok hei
from the charcoal. Though it might be unhealthy with the pork lard, who is looking for a healthy choice from eating char koay teow anyway? The only gripe is that the uncle is quite heavy handed on the chilli and cutting it down would be just perfect! Otherwise, I really loved this plate for a really satisfying sinful treat!
179 Carnavon Street, 10300, Georgetown, Penang, Malaysia
Tiger CKT was the first stop of our trip since it's walking distance from our hotel! At Tiger, the CKT are priced at RM5.5, RM6 and RM6.5 for no egg, chicken egg and duck egg respectively. Wanting to compare it side by side, we ordered one with chicken egg and one with duck egg. The kway teow was very
well stir fried
with eggs, bean sprouts and 2 huge prawns per serving. The kway teows had the
right amount of sweetness and savoury taste
to it. We liked the
duck egg
one more for its more robust flavors.
Closed on Thursdays | 0830 - 1400
---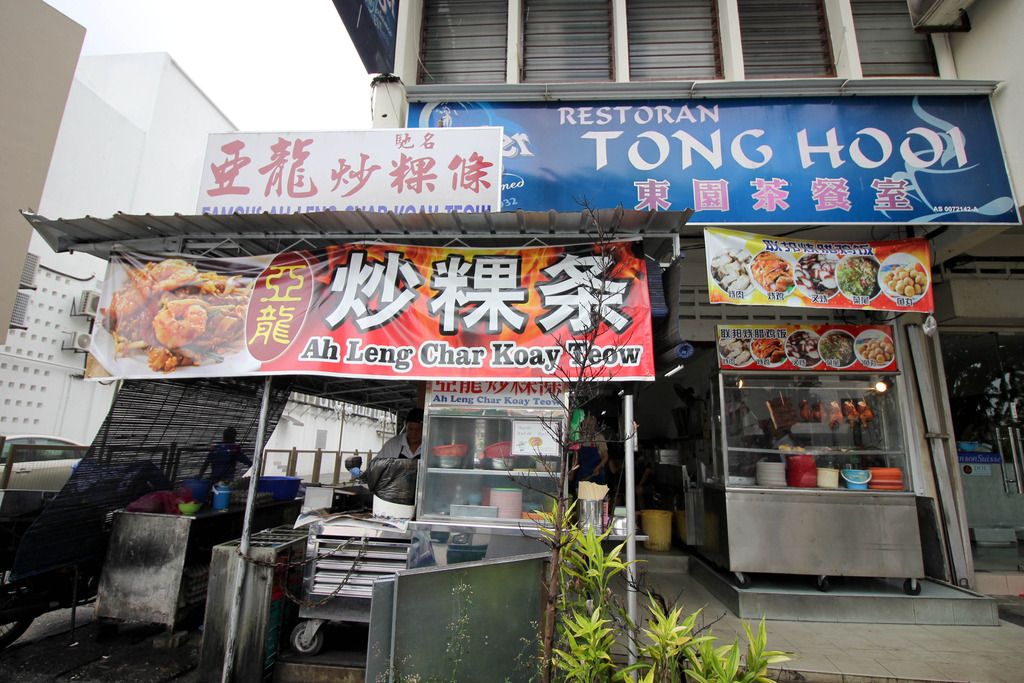 RM14.50 for special with duck eggs
Easily
doubled the price
compared to Tiger, we found out that the
special version
comes with quite a few baby crayfish! There were also 4 big juicy prawns, bean sprouts, chives and duck eggs. However, the baby crayfish were all dried up from the stir frying it's probably not worth it paying extra for it. The kway teows here were a little
limpy
and
sticky
, and hence was our least favorite out of the 3 that we've tried!
PENANG ROAD FAMOUS TEOCHEW CHENDUL
475 Jalan Penang (Joo Hooi Cafe)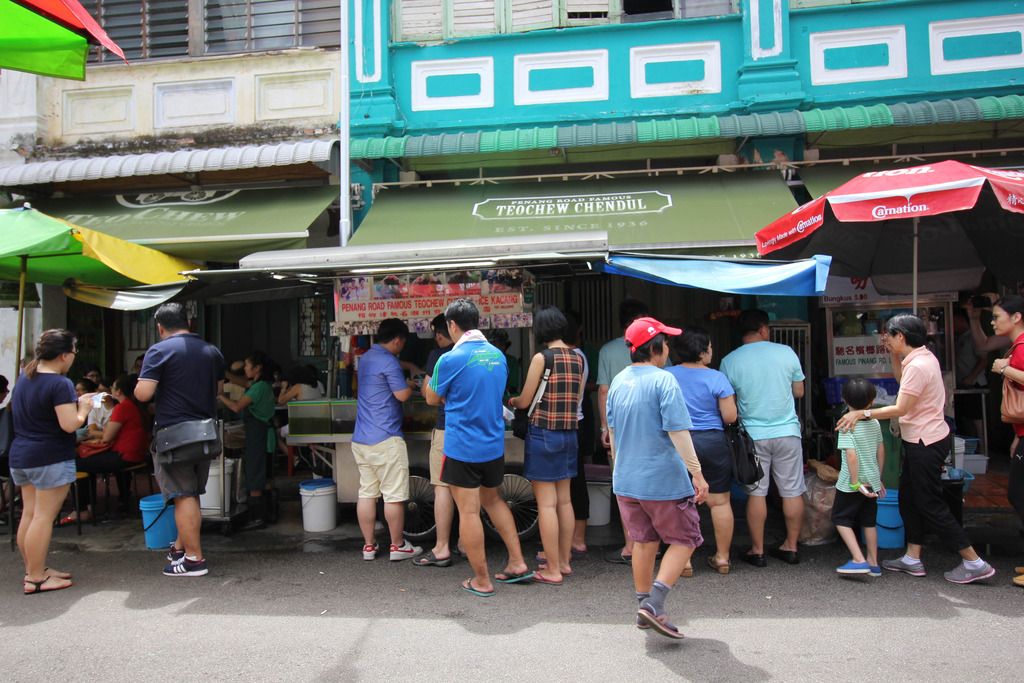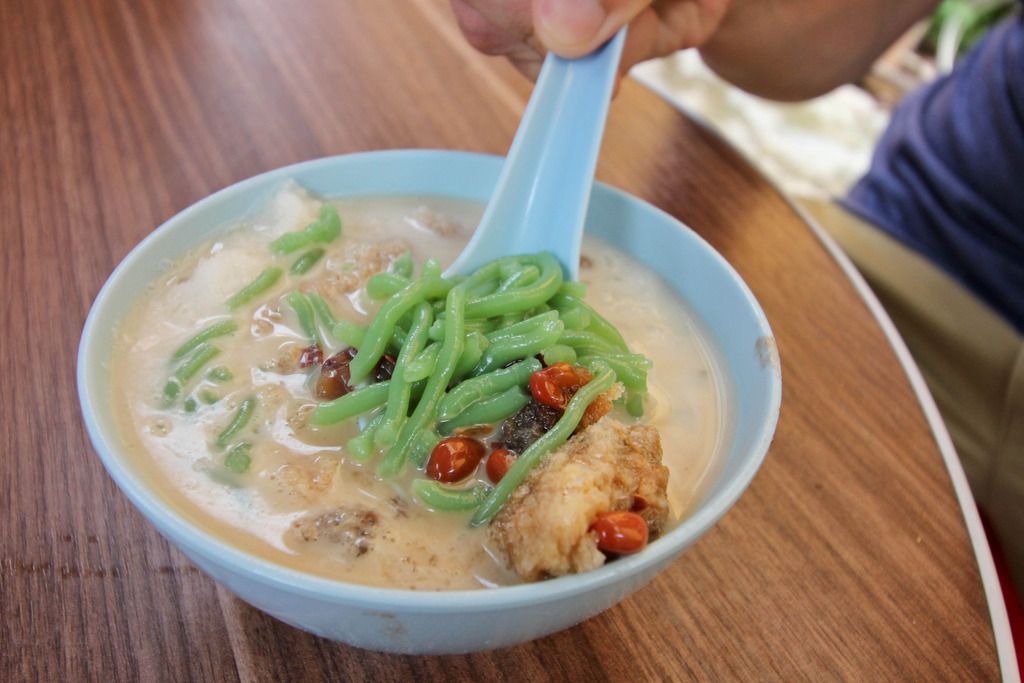 You can't miss out on chendol when in Penang and the heat just made me crave for one even though I'm not a fan of coconut! Shaved ice, red beans, coconut cream, lod chong and gula melaka
—
put them altogether for a
cooling treat
. I kind of enjoyed their
gula melaka
that is not simply sweet, but with that rich buttery taste.
JOO HOOI CAFE ASSAM LAKSA
Located down the same street as the chendol
We couldn't find the same assam laksa that was located at the corner of Jalan Penang, but we quickly found out from one of the stall owners there that they have relocated further down the same road. It was almost empty when we were there, perhaps of people not knowing of their relocation. Loaded with a whole lot of sardines, cucumbers, onions, pineapples and lettuces, assam laksa is an enjoyment of
crunchy vegetables
with
rice noodles
in an
assam based broth
with a splash of shrimp paste. I would say that the soup base here is quite
mild
so it will suit customers with lighter taste buds. As the shrimp paste is free for yourself to add on, you could add more of it to increase the taste.
Jalan Pasar, Paya Terubong, 11500 George Town, Pulau Pinang, Malaysia
Located near Kek Long Si temple is ayer itam assam laksa, which would be prominent with its red signboard stating "laksa". Piled up at the front of the stall are the rice noodles, lettuces and 2 boiling hot pots of laksa broth. When an order is made, the noodles are blanched through the broth multiple times to cook it. Again, I found the broth to be
rather mild
. I always thought I've heard reviews of penang assam laksa to be really flavorful! Also, the rice noodles were
a little starchy
which I didn't really fancy.
Jalan Air Hitam, Pekan Ayer Itam, 11500 Pulau Pinang
Closed on Tues | 0730 - 1300
---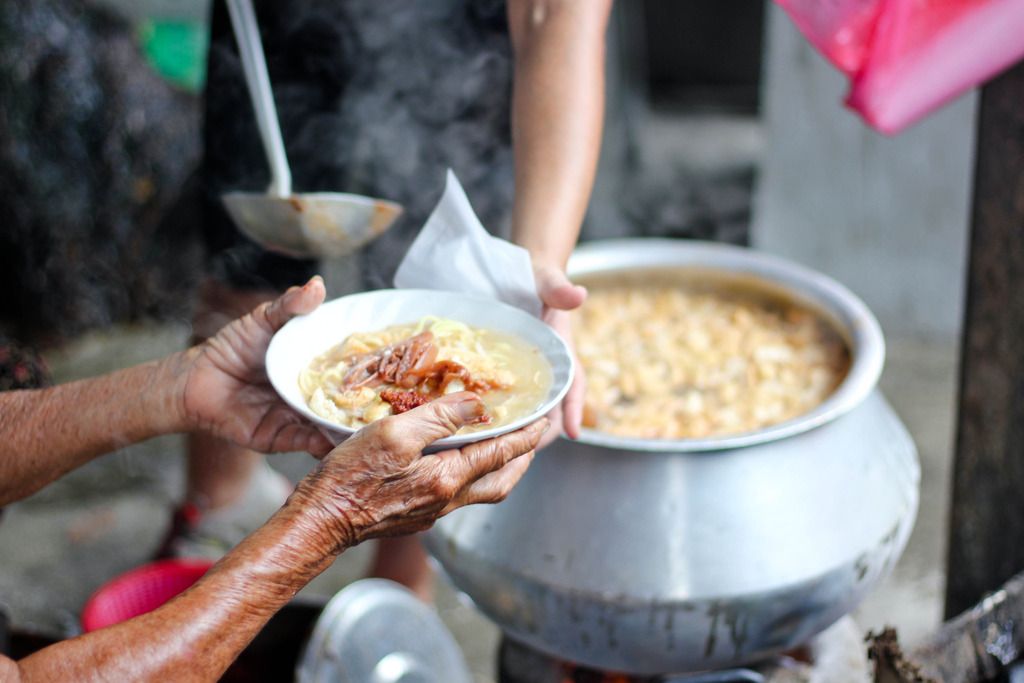 With a makeshift-like stall comprising a few stools and pots under a canvas sheet and of course not forgetting these two elderly sisters is Two Sister Curry Mee near air itam market. Probably due to the many years of working, you could see that both sisters are slouching on their backs. To be honest, the curry mee wasn't fantastic as it was
too bland
for my liking (also, Penang curry mee are not the creamy based kind that we are used to). However, it was definitely very
heart warming
to be served by this pair of hands. Seeing how they are still working at their old age, I know it was a well worth trip to support their business.
KIMBERLEY STREET DUCK KOAY CHAP
137 Lebuh Kimberley, 10100 George Town, Penang, Malaysia
Closed on Thurs | 1830 - 2330
---
RM8 for small, RM10 for big


Operating out of a push cart, you place an order and proceed to wait in the coffeeshop just behind their stall. Porridge or koay chap is available. We ordered the koay chap with a mix of ingredients
—
I had mine with duck meat, large intestines and braised egg. Absolutely loved the
generosity
of the ingredients, especially the duck meat, in my big portion! I liked how the ingredients were all very
well braised and marinated
, intestines were well cleaned and the gravy wasn't too salty. However, I though the koay itself was too thick but still worth a try for its ingredients, probably better with porridge!
184 Campbell St, 10100 George Town, Pulau Pinang, Malaysia
Closed on Sundays | 0800 - 1800
---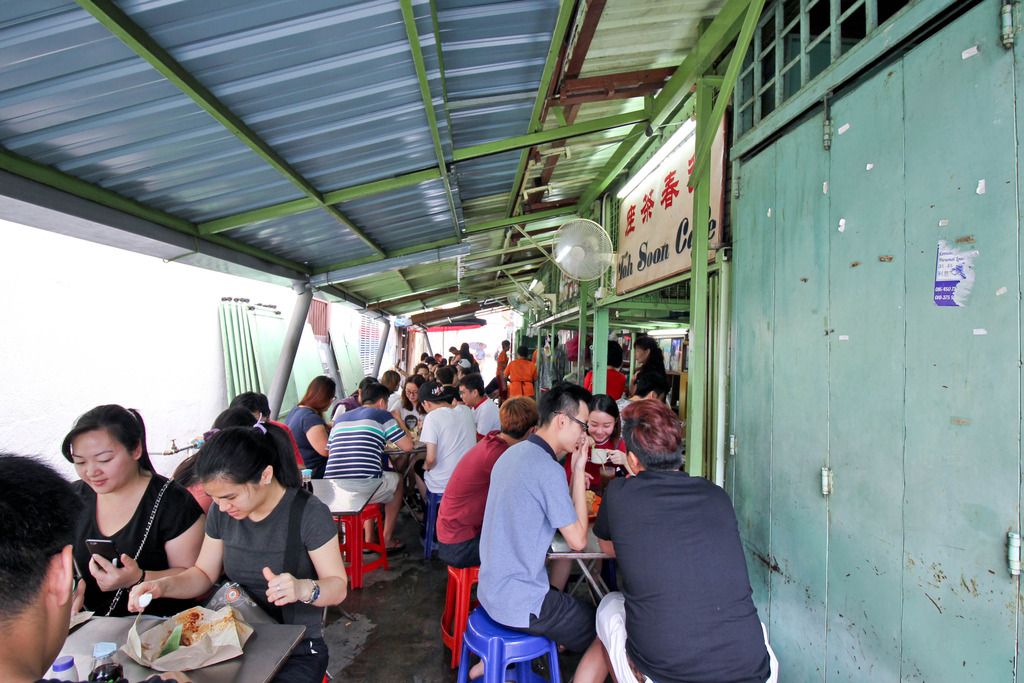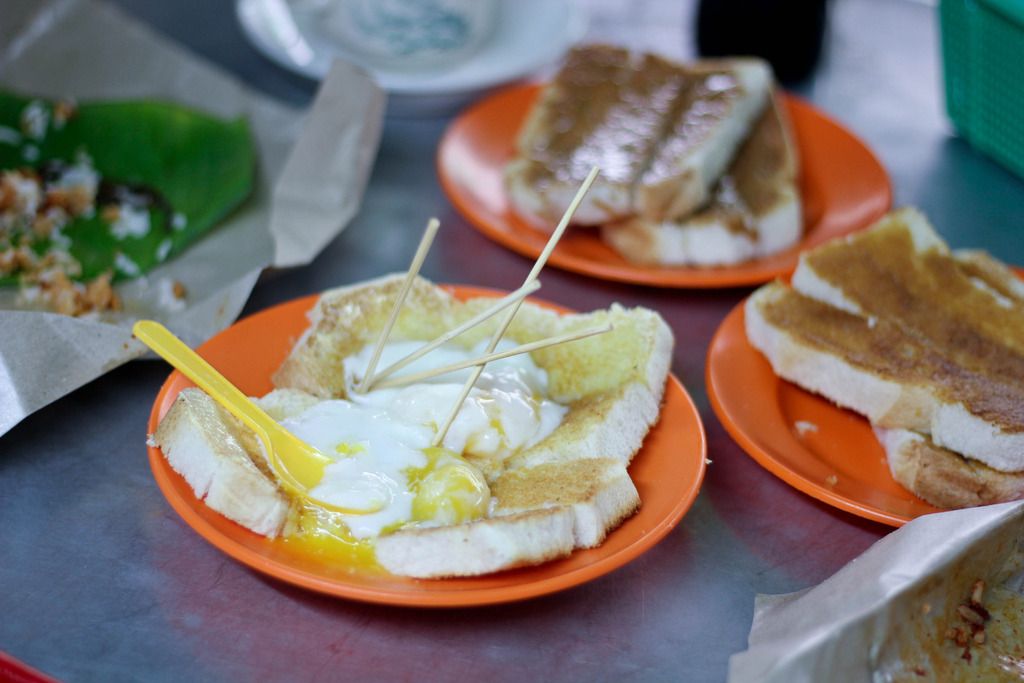 Tucked obscurely along a narrow alleyway with tables littered around, Toh Soon is one of the old names in Penang and hence draws a constant crowd every morning. We arrived early enough (830am) and managed to score a table for 4 with ease.
We had the soft boiled eggs butter toast, peanut butter with sugar toast, kaya toast and soft boiled eggs. While waiting for the toast, we helped ourselves to the
packet nasi lemak
on the table which was surprisingly very good!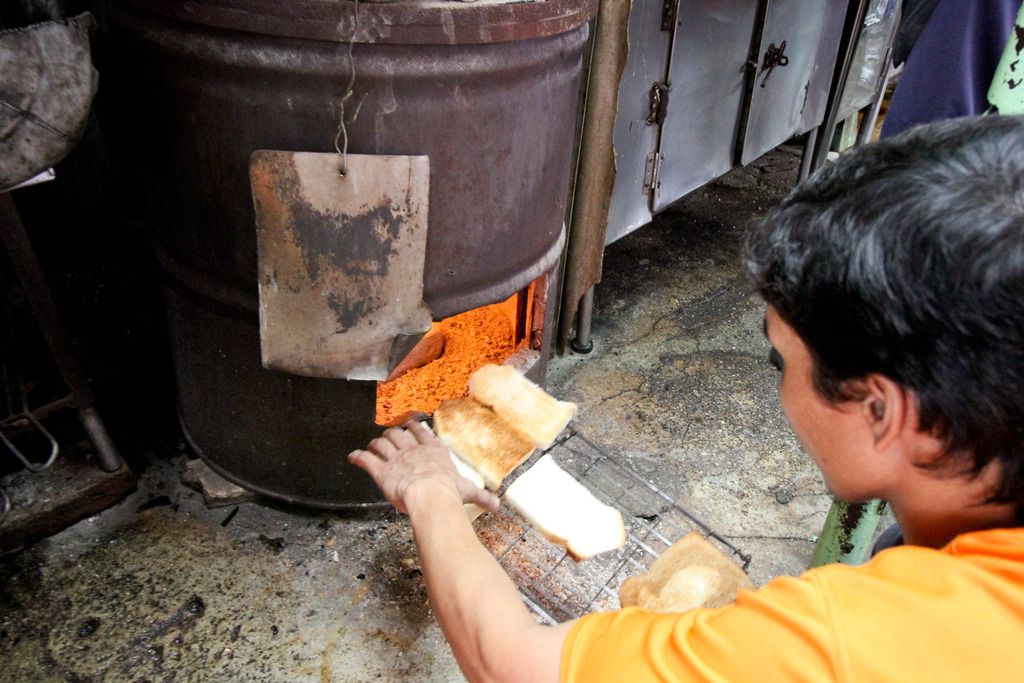 Each piece of toast is painstakingly
hand toasted
over
charcoal fire
to achieve the charred surface. It was
incredibly fragrant and crisp
on the outside but soft and fluffy on the inside, made possible by the constant fast flipping of the toast over charcoal fire. We absolutely love the toast here! The coffee was equally good too and I would high recommend getting a breakfast fix here at least once when you're in Penang!
18 Lebuh Carnarvon, 10100 Georgetown
Closed on Tuesdays | 1200 - 1430, 1730 - 2100
---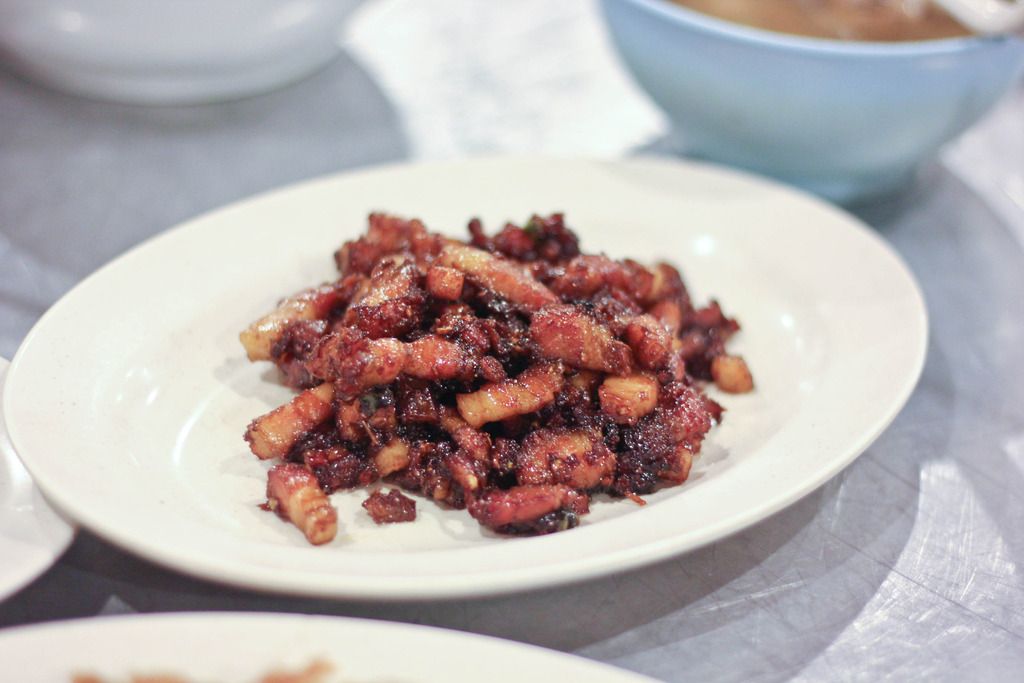 HOME RECIPE DOBLE ROASTED PORK WITH CHILLI PADI
ASSAM TUMIS (CURRY) STINGRAY FISH
A zichar restaurant that attracts a beeline of customers especially during peak meal hours, it's highly recommended that you phone the restaurant ahead to make reservations! Tek Sen has a very long list of items on their menu but their signature item is the
Home Recipe Double Roasted Pork
with Chilli Padi. The three layered pork is coated with a sweet sauce and stir fried with some chilli padi but it wasn't spicy. I found this dish average as I'm not a fan of roasted pork and it does not come with a crackling skin too. Another noteworthy dish is the
assam stingray fish
. The sour and spicy assam gravy was great with the plain white rice and we liked the thick and fresh stingray fish meat! We also ordered other dishes such as Stir Fried Kang Kong with Sambal Sauce and Prawns (RM10), Stir-fried Potato Leaves with Fermented Bean Sauce and Prawns (RM10), Stir-fried Homemade Tofu with Various Cutlet in Claypot (RM12), Deep Fried Chicken with Umeboshi (Sour Plum) Sauce Topping (RM16), Steamed Egg with Salted Duck Egg and Century Egg (RM8), Fried Omelette with Sliced Onions and Cut Prawns (RM10), Deep Fried Squid with Pepper and Salt (RM20) and Soup of the Day
—
wintermelon soup (RM10). The overall taste of the dishes proved to be suited for our taste buds
without being overly salty
. With such a feast, it worked out to be around SGD12.50 per pax for our group of 4! What a great deal!
GURNEY DRIVE HAWKER CENTRE
---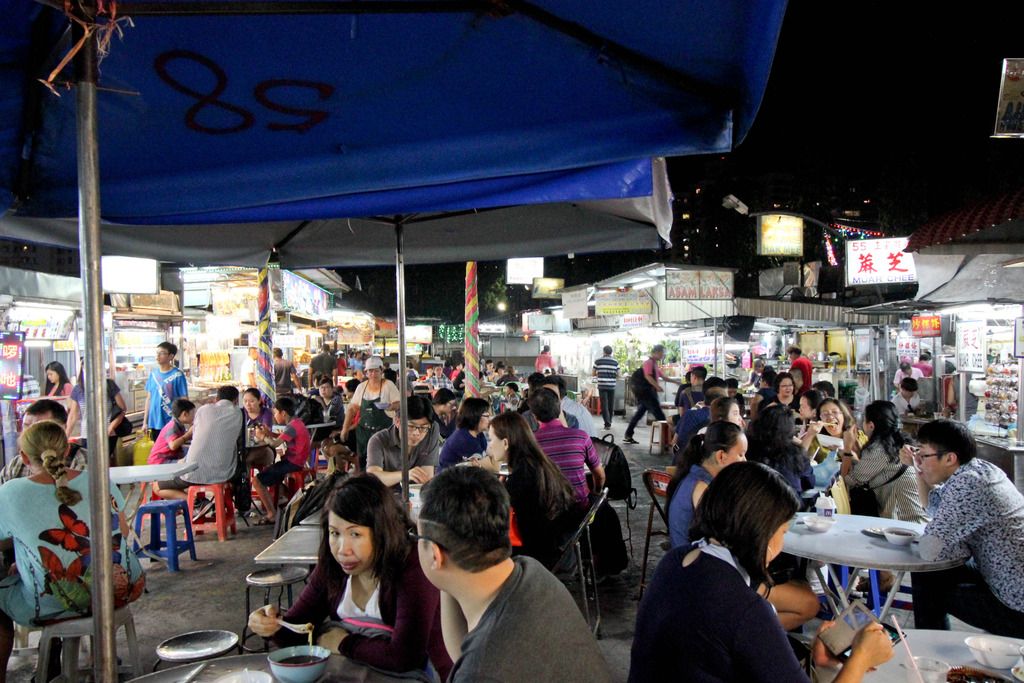 RM25 with cockles and prawns
We dropped by Gurney Paragon before taking a slow walk down to Gurney Drive Hawker Centre for some hawker food! There were an array of food stalls selling the common
Penang favorites such as char koay teow, curry mee and fried oyster omelette. The only impressive dish that we had was the omelette with cockles and prawns from Stall 50, drizzled with a that spicy brown sauce. The other dishes (Wanton Mee from Stall 68, Rojak from Stall 67, Char Koay Teow from Stall 47) were rather mediocre but you get a little of
everything under one roof!
The sun was shining mercilessly upon us as we combed the streets for the hawker stalls so we really appreciated having an air-conditional place to hide from the blazing heat. Here are two cafes that I visited during my trip
—
there are also other popular/Instagram-worthy cafes such as China House, Narrow Marrow, Awesome Canteen, Shinise and Bricklin Bar Cafe.
38/1, Lebuh Farquhar, George Town, 10200 George Town, Pulau Pinang, Malaysia
Closed on Mondays | 1100 - 2200
---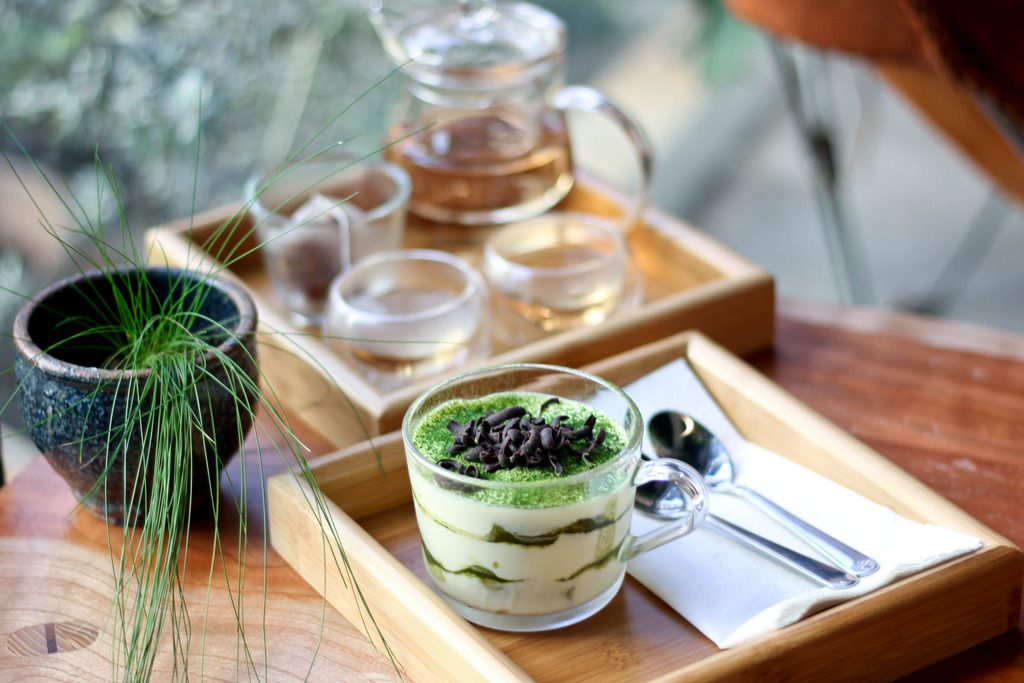 RM117
A plant design studio that sells botanical gifts, terrariums and ornamental plants which also serves a simple menu of drinks and desserts. The cafe is very small with about 5 seats on the inside and some bench space on the outside. We simply had the Matchamisu and Mother's Bouquet Tea (RM13) to share. The
matchamisu was a
nice twist
from the usual tiramisu with the green tea fragrance, paired nicely with a pot of hot tea.
92 Lebuh Armenian Penang 10200
Closed on Tuesdays | 1100 - 1900
---
A cafe that specializes in all things bird's nest ranging from hot to cold dishes! We had the Bird's Nest Egg Tart (RM8/piece), Bird's Nest Jelly (RM15), Bird's Nest Chicken Porridge (RM30) and the cafe serves complimentary tea. I thought the porridge was very
interesting
and rather tasty, albeit the natural taste of bird's nest is not that strong to begin with and hence we struggled to taste it with the porridge. You can also find a layer of slippery bird's nest on top of the egg tart which was a nice addition to it!
The cafe was almost empty on an afternoon and I guess the price is a little steep for the locals and at this price point, customers probably wouldn't return often! However, definitely a good try if you're in Georgetown, Penang!
Perhaps I grew up with hawker food in Singapore that my tastebuds grew accustomed to the local flavors hence my heart still lies with the Singapore's hawker fare! The only outstanding feature in Penang would be the use of duck eggs to fry their char kway teow so i'd definitely highly recommend Siam Road and Tiger Char Koay Teow for that!