Esplanade Annexe, Singapore — Esplanade Mall
F&B options are aplenty at Esplanade Mall, so you don't have to worry about your meals while you're there to catch a performance or admiring Singapore's beautiful skyline along the Marina Bay waterfront! The area next to Makansutra — the Esplanade Annexe, is a food street with several restaurants lining up along each side to keep you spoilt for choice. I went on a mini food trail to uncover some of the dining options at Esplanade!
Sun - Thurs | 1100 - 2300 Fri & Sat | 1100 - 0200
---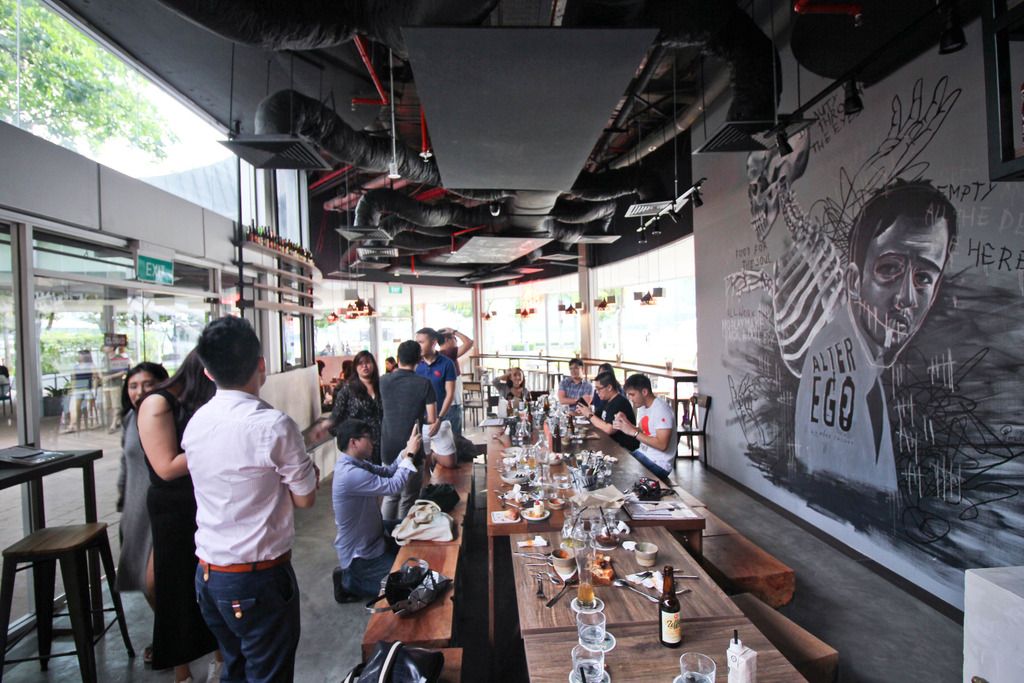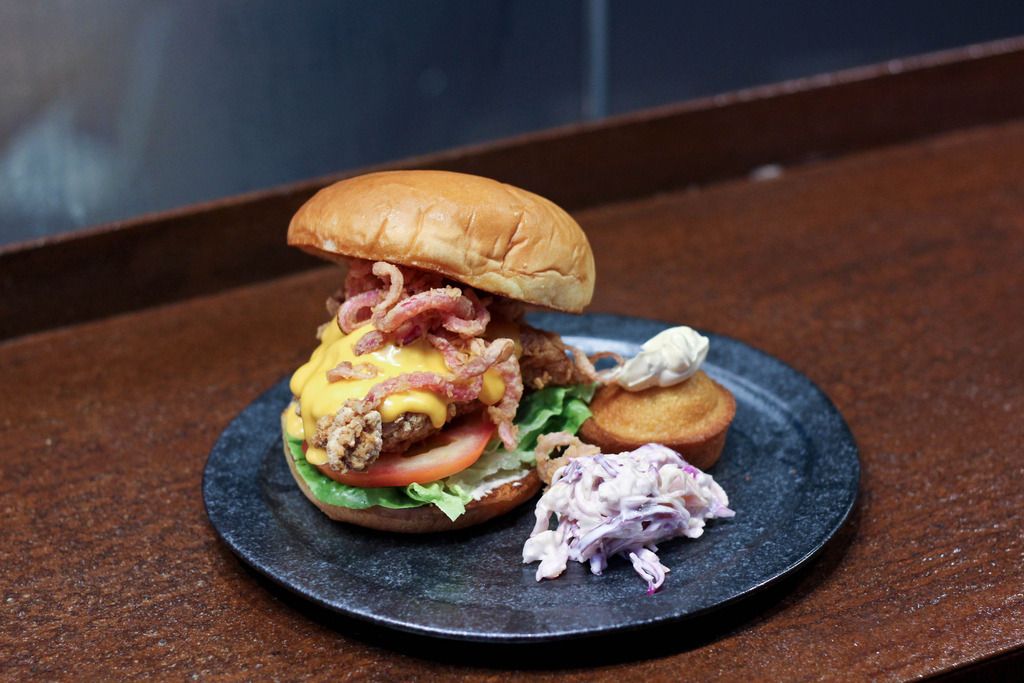 SOUTHERN FRIED CHICKEN SANDWICH
I have previously visited Alter Ego and was super satisfied with their food. Read more about it here. This time round, we managed to try 2 of the new dishes that are part of their revamped menu slated to be released on 20th February 2017. The Seafood Gumbo is made with a medley of ingredients to result in a super flavorful yet smooth thickened broth that shouts umami! Roasted prawn heads and spices are used to flavor the soup and comes with shrimps, shredded chicken, Italian sausage and garlic paprika bread on the side for dipping. The Southern Fried Chicken Sandwich has a huge piece of fried chicken sandwiched between 2 buttery brioche bun with cheese sauce and housemade ranch. I love it when I have more filling than bread for my burgers and this totally fits the bill. The thick slab of tender chicken thigh was juicy on the inside and crispy on the outside, making an indulgent and satisfying main to have!
Daily | 1100 - 1430 Sun - Thurs | 1700 - 2230 (LO 2200) Fri, Sat & Eve of PH | 1700 - 2330 (LO 2300)
---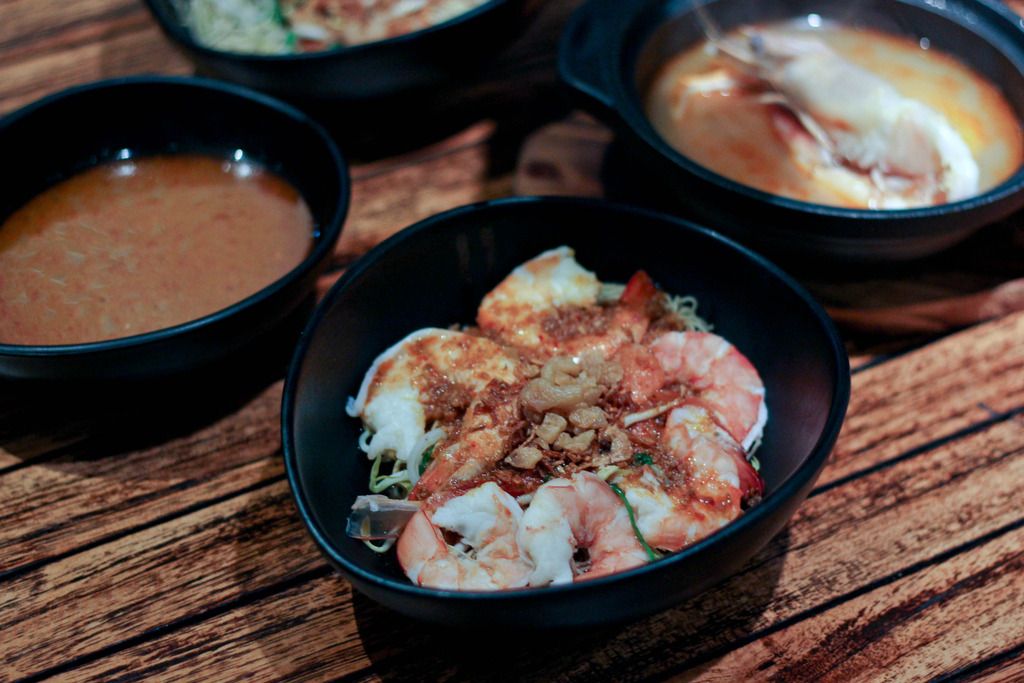 $6 — dry with regular sized prawns
Pek Kio's famous prawn noodles has made their first expansion into Esplanade Mall — air-conditional, less waiting time, $1 difference in price between both outlets, exclusive chilli only available at Esplanade. For the prawn noodles, you can choose from $6, $12, $20 or $30. I had the $6 with mee kia (specially made for Wah Kee!) and apart from being fresh, I thought the prawns were meaty enough for my liking. Can't imagine how huge the prawns would be for the pricier options! The exclusive chilli was very spicy which I love a lot and it wasn't too salty when mixed with the noodles. The soup here is made purely with prawn heads that is boiled for 4 hours to extract all its essence, so you're guaranteed with a piquant flavorful broth. A new item on their menu is the clam soup filled with super huge clams! The soup was exploding with the sweetness from the clams, and chili padi are also added to add an extra spicy kick to it.
Esplanade Mall 8 Raffles Avenue #01-13E
Tues - Thurs | 1500 - 2230 Fri - Sat | 1500 - 2330 Sun | 1500 - 2230
---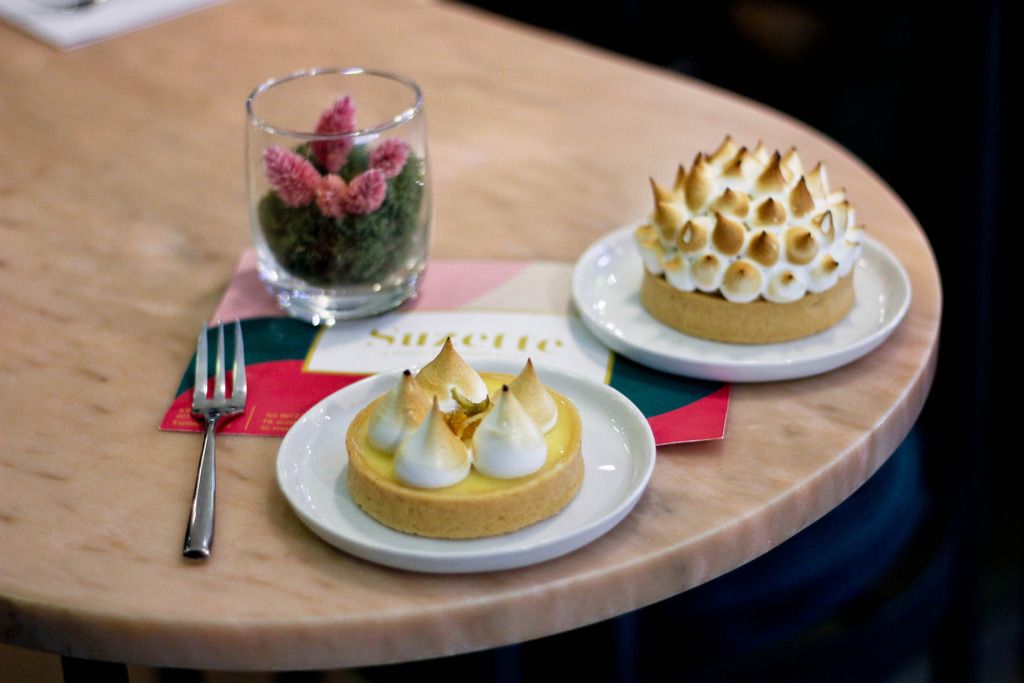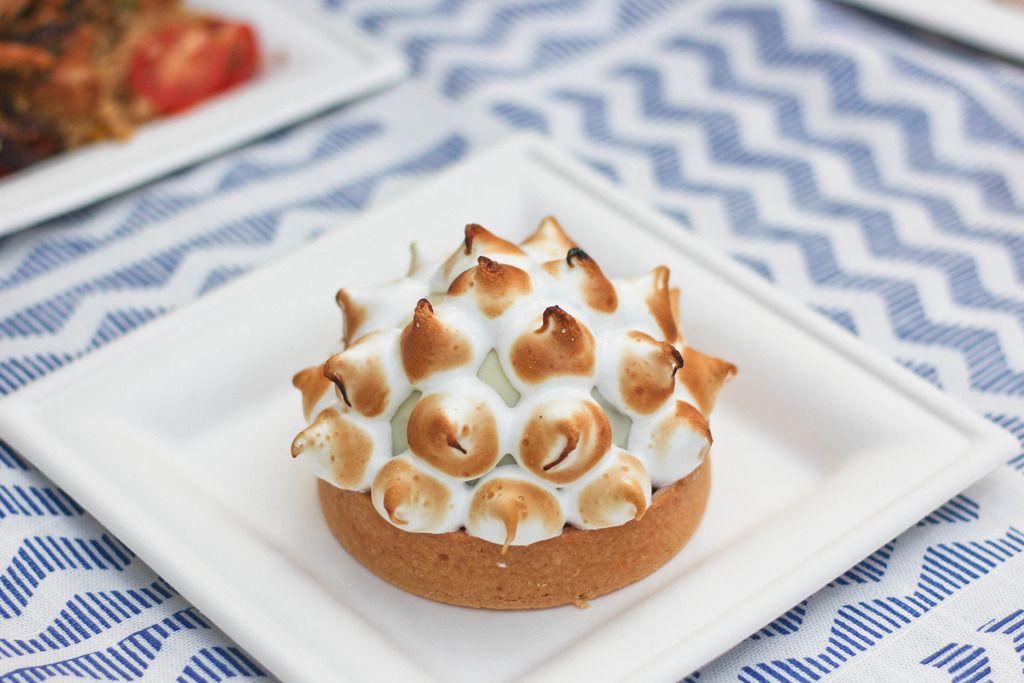 WHITE CHOCOLATE DURIAN TART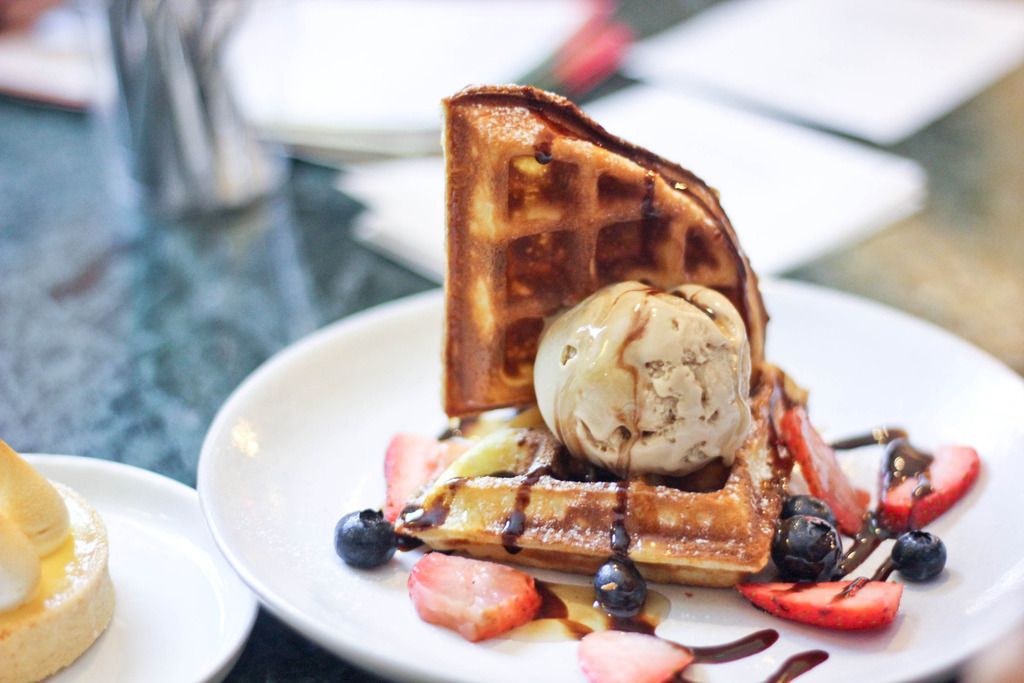 It was my second visit to Suzette, with my first trip documented here. Specializing in its bake, we had to make a pitstop for some desserts! We had the Lemon Meringue Tart and White Chocolate Tart, both of which are great with a very fragrant crust as the tart base. I greatly appreciated the tangy notes of the lemon curd that refreshed our palates that night as we made our way through the food trail. Ice cream is also house made at Suzette and I tried the Earl Grey ice cream with waffles the other night. While the waffles were slightly too dense for my personal liking, the earl grey ice cream was excellent. Beaming with the tea fragrance, it's a light flavor that will be easy for the tastebuds and stomachs after your meal.
Esplanade Mall 8 Raffles Avenue #01-13E
Wed - Sun | 1200 - 1500 Sun - Thurs | 1800 - 2230 Fri & Sat | 1800 - 0300
---
I think many of us are very familiar with Supply and Demand since it has been around for many years now. I remember the multiple group gatherings I had there because the pizza and pasta are of great quality and suitable for sharing! At the Esplanade flagship outlet, a Southeast Asian menu is also available on top of their Italian selections for tourists to have a taste of Asian flavors. We tried one of them, which is the Salted Egg Yolk drumlets. The meaty fried drumlets are coated generously with a layer of salted egg yolk, though the taste could be stronger for my tastebuds! The Morning After pizza is a tomato based pizza topped with eggs, mushrooms and bacon — using ingredients that are common for breakfast. These ingredients worked together seamlessly with the mozzarella to give a comforting slice of pizza that can never wrong. You must also get the Garlic Truffle fries and the generous serving of thick cut fries means you'll never have to fight with your friends over it!