Bornga, Singapore — Suntec City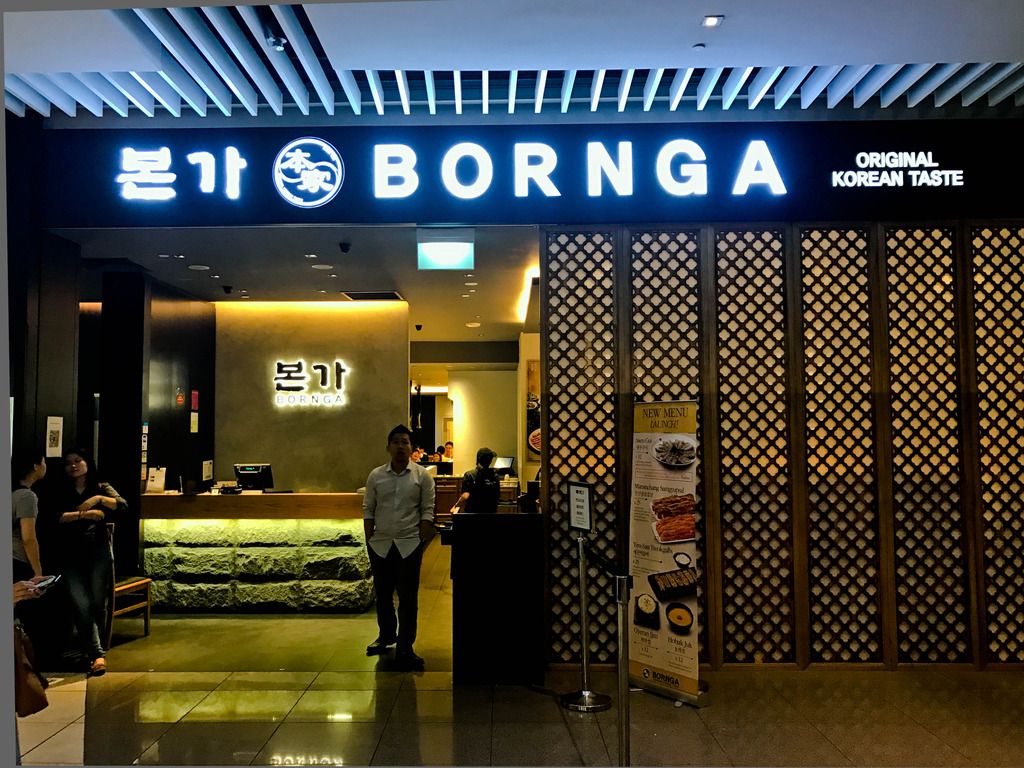 A brand under Celebrity Chef Jong Won Paik from South Korea, Bornga, aims to bring authentic Korean BBQ to diners in Singapore! The outlets in Singapore are located at Suntec City, Vivocity and Star Vista. You definitely cannot miss out on Chef Paik's signature Woo Samgyup when you're at Bornga — the marinade is even patented since it's a top business secret and the secret behind Bornga's success!
The Korean BBQ here at Bornga uses charcoal to give customers an authentic experience, while ensuring that there is an even heat throughout to barbecue the meat beautifully.
$28/200g — pictured is 400g

---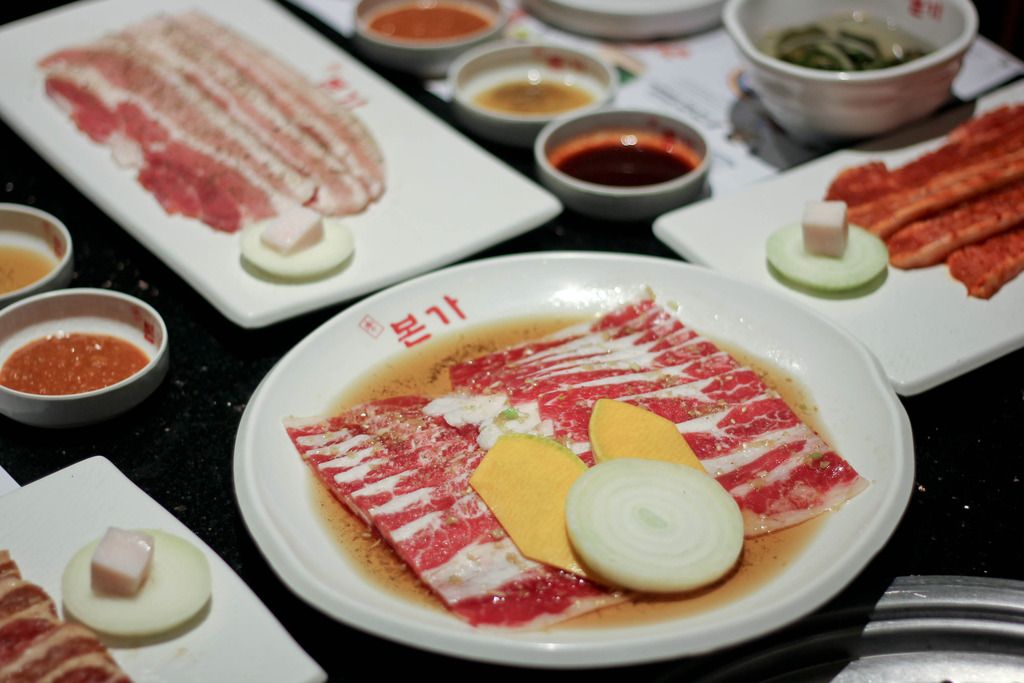 The woo samgyup are doused in the special marinade right before serving, hence enables the meat to retain its natural colour while being flavored with Bornga's dressing. Then, it requires a short while over charcoal before it's ready! The beautiful marbling on the thinly sliced beef brisket gave a tender bite, as I savoured the sweetness from the beef and marinade. Alternatively, you can dip it in the Woo Samgyup sauce that is slightly spicy and tangy.
$25 — 2 pcs per serving

---
MANSINCHANG SAMGYEOPSAL IN SOY SAUCE
$25 — 2 pcs per serving

---
MANSINCHANG SAMGYEOPSAL IN SPICY SAUCE
$25 — 2 pcs per serving

---
Come 3rd March, it is Samgyeopsal Day that is widely celebrated in Korea. 3 is pronounced as "ssam" in Korean, hence 03/03 is "ssam-ssam" that is a marketing gimmick for Samgeyopsal Day. To get your samgyeopsal fix at Bornga, there is original, soy sauce or spicy sauce for you to choose from. Personally, I prefer the soy sauce one as there is a tinge of salty-ness and sweetness that goes hand in hand with the charcoal grilled fragrance on the glistening pork bellies. Dip it in the sesame sauce (with salt and pepper) as an alternative! Since pork bellies can be slightly more oily due to the high fat content, I like to have mine in a lettuce wrap with some soybean sauce, kimchi, radish kimchi and leek in one whole mouthful for a more refreshing take on the pork belly.
$16 — Korean soybean paste stew with beef

---
Apart from barbecue, Bornga has a wide variety of other selections if you're not feeling kbbq that day. We had the duenjang jiggae, which is served slightly different from other restaurants. The jigae is served in a hotpot and bring to a boil at the table before mixing in the boil of rice. The ingredients and rice will then be mixed with the lettuce and bean sprouts in a separate bowl, leaving the soup behind. The bowl of rice had good flavors from the duenjang and you can add more soup into the rice if you prefer it that way!
$18 — beef short rib soup

---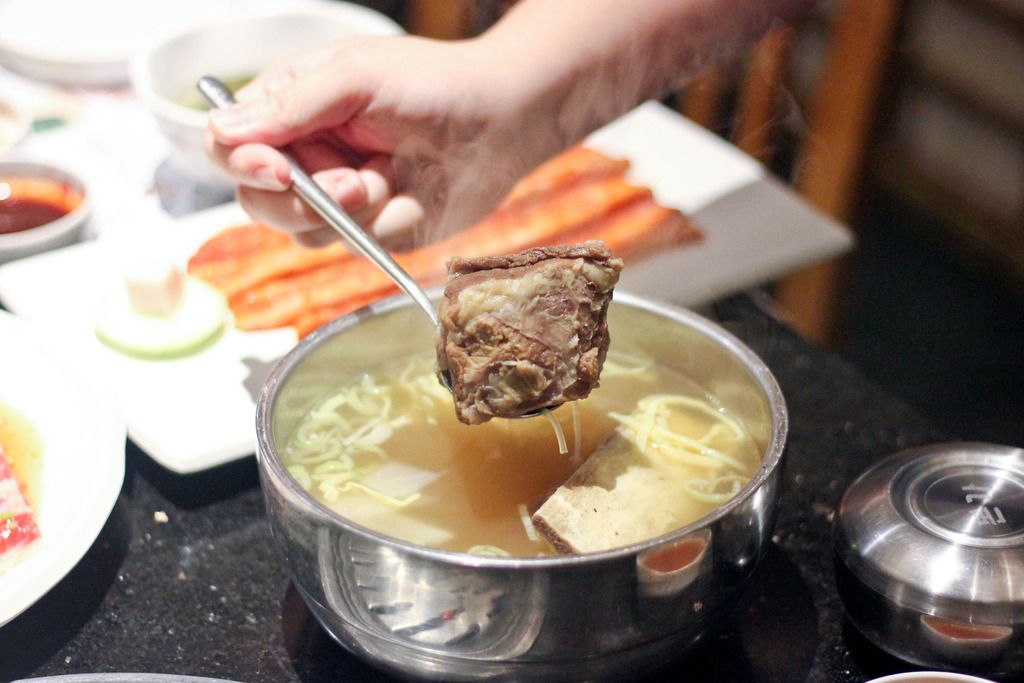 Having a korean bbq meal will tend to be on the greasy side so this beef short rib soup would come in handy to sooth the stomach. This clear and sweet soup broth is made from predominantly beef short ribs and white radish and is very comforting to slurp on. The meat was also very tender from the long hours of boiling and made it easy to eat.
$23

---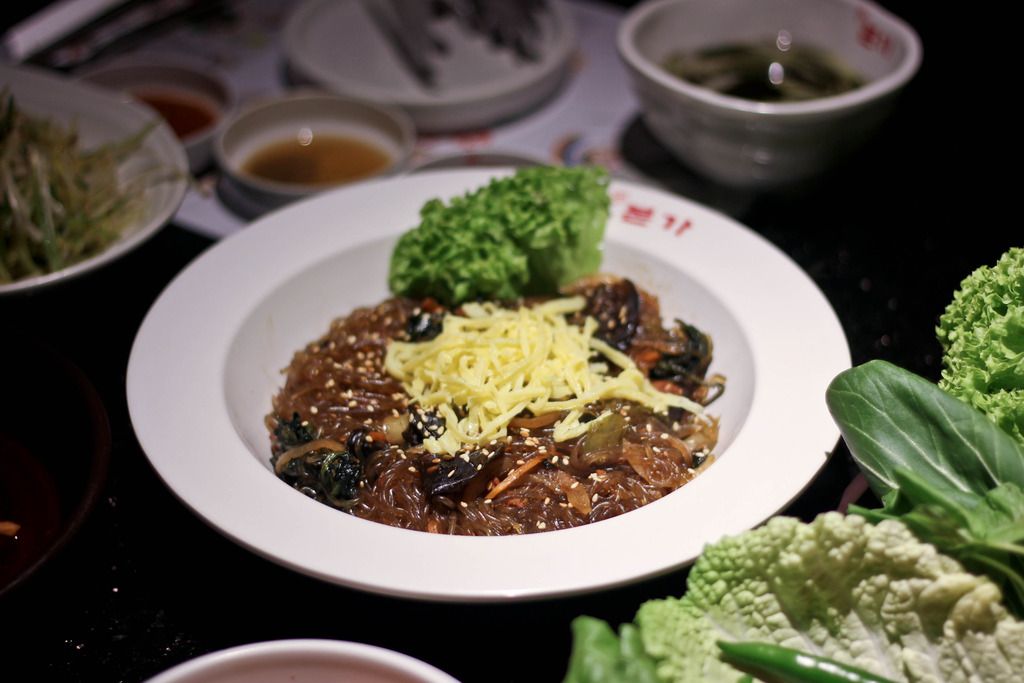 I fell in love with this stir fried sweet potato noodles upon my first mouthful. The strands of noodles are extremely qq and chewy which is very slurp-worthy! Mixed with a sweet soy sauce and dash of pepper, the flavors are bound to be well liked by many. The portion is quite huge so it'll be good to share amongst 4-5 people to have enough space for other dishes.
$25 — minced beef with rice cakes

---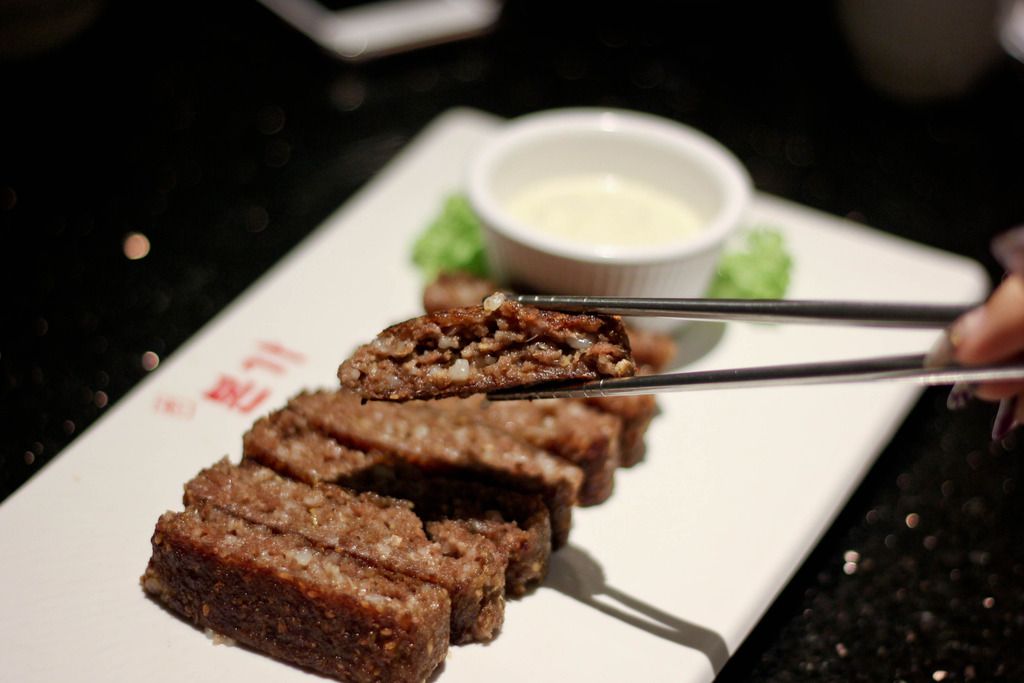 Said to be very popular dish in Korea, it was my first time having this minced beef mixed with bits of rice cakes! A creamy sauce is served on the side as a dip and the soft texture of this patty would be suitable for the children and elderly.
$15

---
The Korean way of eating barbecue always ends with a refreshing cold buckwheat noodles. Vinegar and mustard are served on the side, which you can stir in your preferred amount (go easy on them!) before eating. The slightly chewy buckwheat noodles and the refreshing beef broth was indeed very much needed as we finished our meal.
At the end of our meal, we were served with an iced fruit tea that boast five tastes — sweet, sour, bitter, salty, spicy. I thought that I was super stuffed already, but easily finished that icy cup of tea as it was very rejuvenating and will aid in digestion! The variety of food here at Bornga will definitely make a good place to gather your friends together for some soju, beer or makgeolli over kbbq!
Suntec City Mall,
3 Temasek Boulevard
#01-641/642
Singapore 038983
VivoCity, #02-123/124, 1 Harbourfront Avenue, Singapore 098585
The Star Vista, #02-24, 1 Vista Exchange Green, The Star Vista, Singapore 138617