The Carvery's Chinese New Year Revelry, Singapore — Park Hotel Alexandra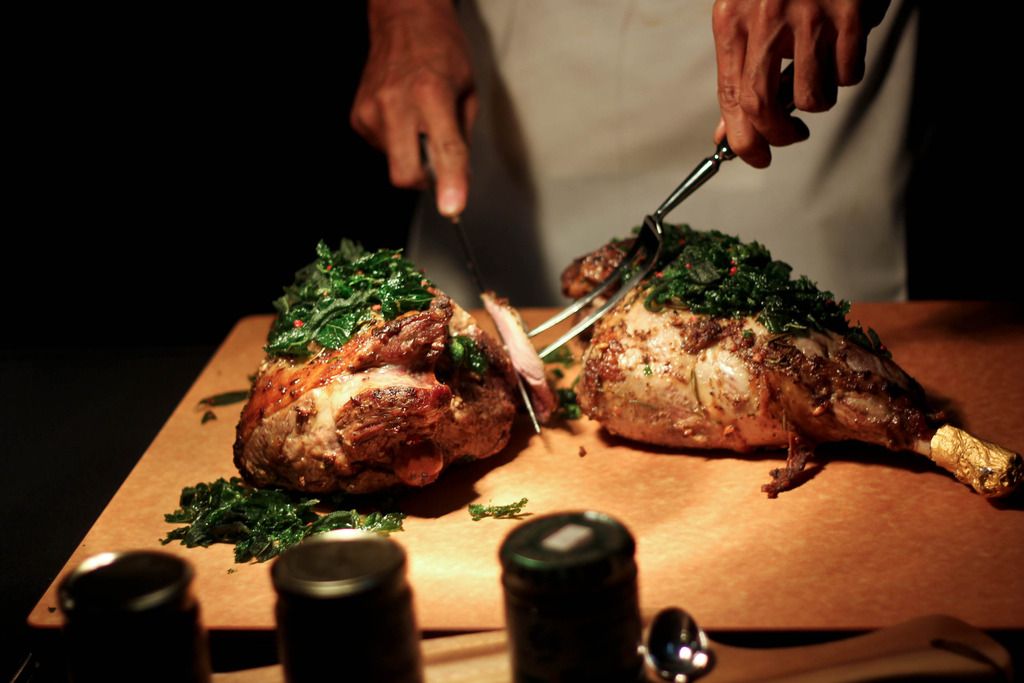 The feasting just doesn't stop this year
—
shortly right after the Christmas and New Year season, we are welcoming the Lunar New Year in a couple of weeks! For Chinese New Year 2017, the Carvery restaurant which is known for its premium meats buffet, is dishing out a few auspicious roasts, sides and desserts for this festive season.
GOLDEN EIGHT TREASURES YUSHENG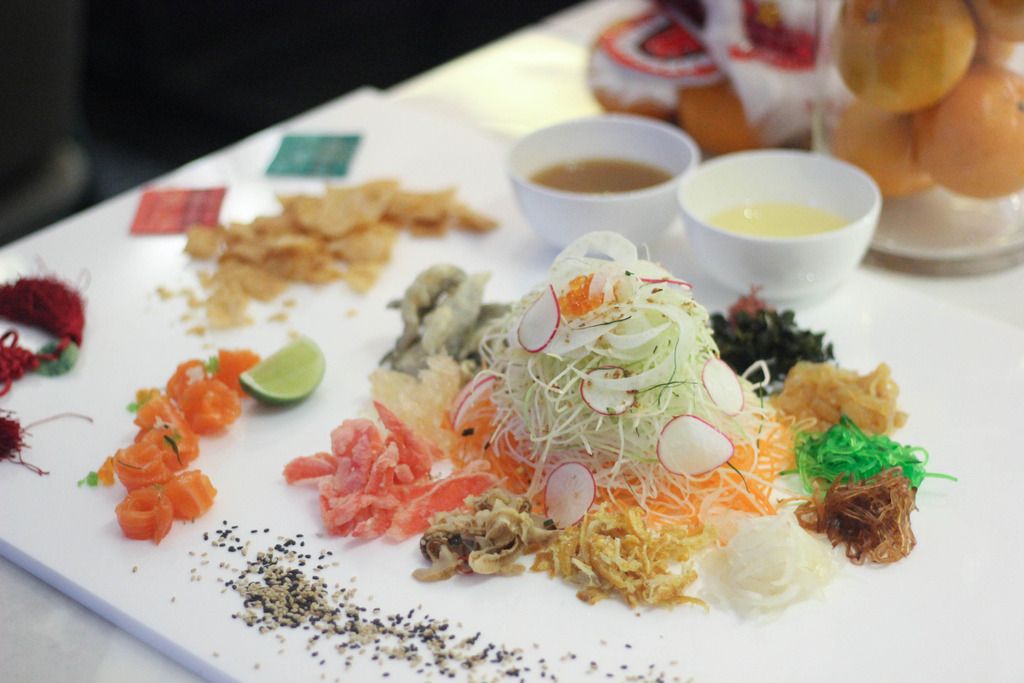 Taking on some Japanese inspiration, The Carvery's yusheng comes with premium cured Norwegian trout, crispy fried fish skin, salmon roe, marinated baby octopus, jellyfish, scallop frills and fresh seaweed all drizzled with a house-made plum sauce and crackers for that extra crunch! I enjoyed how the sauce wasn't too sweet and the fresh juicy vegetables made a good start to our "meaty" meal ahead!
CRISPY PORK BELLY
with apricot ginger sauce
---
This was the limelight of our dinner!!! Almost life-changing, this pork belly was everything I wanted in a pork belly
—
the super crispy crackling skin, tender meat and melt-in-your-mouth fats! Enjoy the crackling as you munch on the siew yok and the rest of the meat will unleash its sweetness thereafter. The sweet tasting apricot ginger sauce helps to cut down on the greasy-ness which allowed me to go for multiple servings! I don't usually fancy pork belly, but definitely love this!
Other special prime meat for The Chinese New Year Revelry are the Honey-roasted leg of lamb and Salt Baked Chicken. Apart from these 3 specials, the usual daily selection of meat (chicken, pork, beef) will also be available at The Carvery's 3 metre long carving table.
ROASTED DUCK BREAST WITH YAM CROQUETTES
---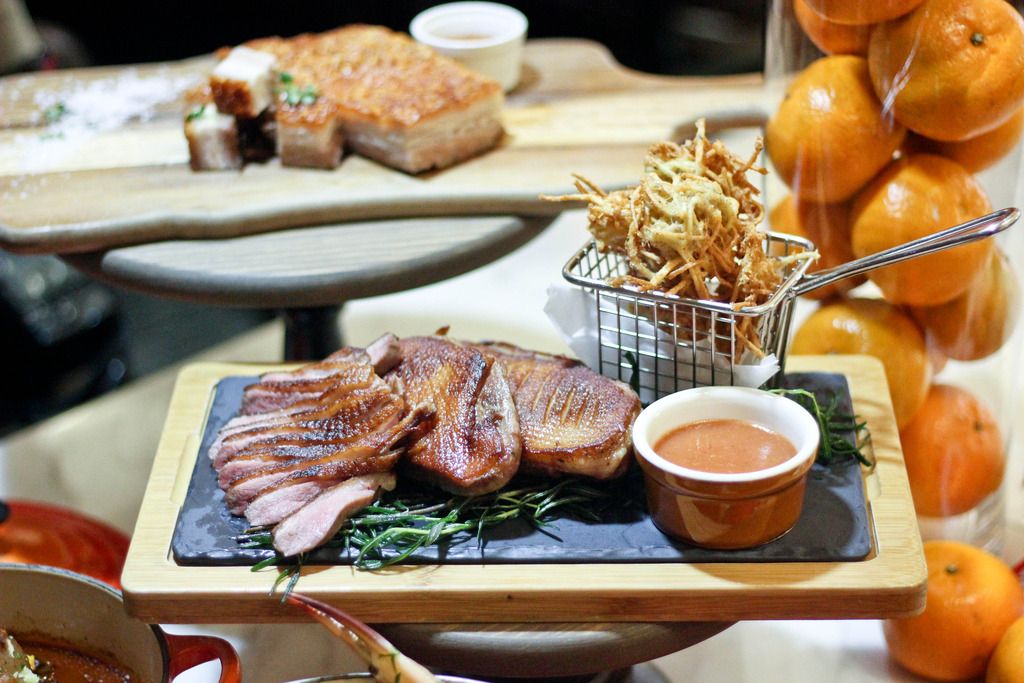 BRAISED BEEF BRISKET
---
We also tried some of the sides and my favorite was the flower crab stew with white wine clam mariniere. The sweet tasting broth and crab meat was a delight and while it's cumbersome to work on these crab, but that was a good break from the roast meat and prepped my stomach for more after! The braised beef brisket was also very comforting with the soft radishes that complements the rich tasting broth with a hint of orange peel.
---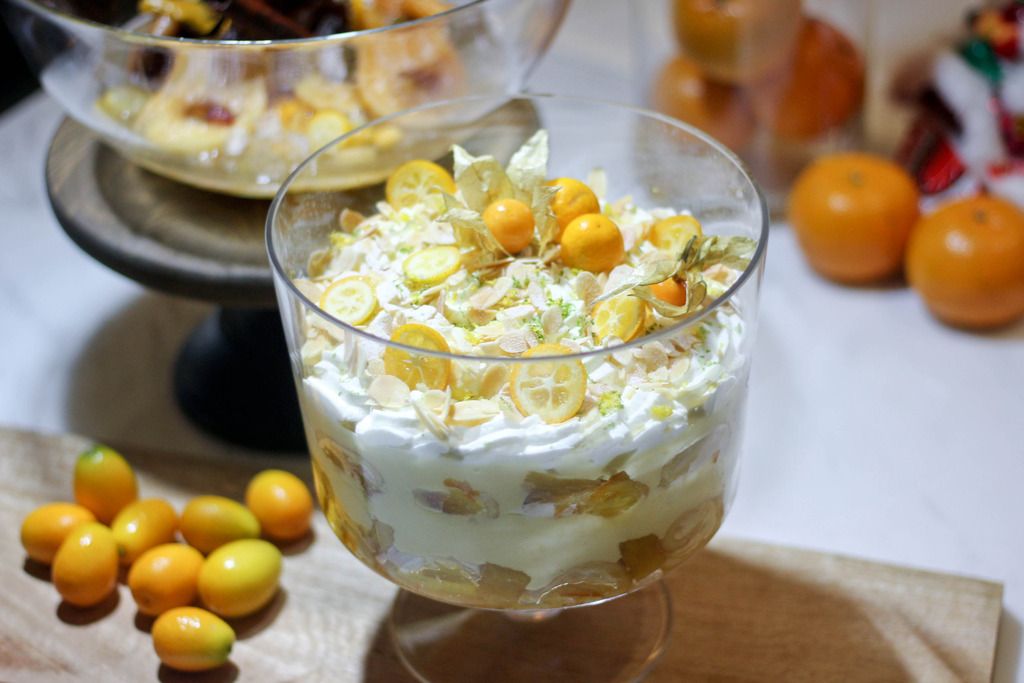 ---
A meal at The Carvery is not complete without having the trifle for dessert. For Chinese New Year, the trifle takes on an Asian twist and transforms into a light and tangy yuzu flavored one! Layers of limoncello soaked sponge cake are tiered between yuzu scented whipped cream, custard and yuzu jam before being topped off with almonds and mandarins. I appreciated the citrusy notes that refreshes my taste buds after such a satisfying meal!
10 January - 11 February 2017 (excluding 27, 28 and 29 Jan)
Lunch (12-1230pm) — Mon-Sun $45(A) | $23 (C)
Dinner (6-10pm) — Sun-Thurs $55 (A) | $28 (C)
— Fri & Sat $62 (A) | $32 (C)
27,28 and 29 January 2017
Lunch (12-1230pm) — $48.80 (A) | $25 (C)
Dinner (First seating: 530pm-730pm/ Second seating: 8-10pm) — 27 Jan $68.80 (A) | $36.80 (C)
Dinner (6-10pm) — 28 & 29 Jan $62 (A) | $32 (C)
Park Hotel Alexandra Level 7
323 Alexandra Road Singapore 159972