Street 50 Restaurant & Bar, Singapore — Bay Hotel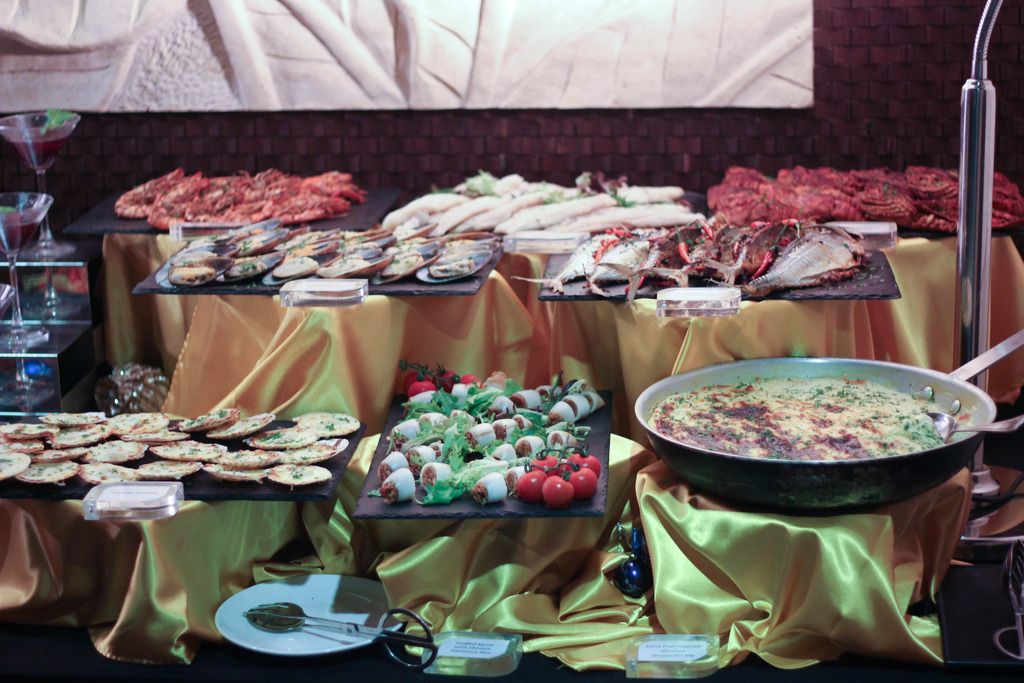 Street 50 Restaurant & Bar located within Bay Hotel Singapore joins in the festive celebrations by introducing the Eclectic Asian Buffet from 23rd December - 26th December 2016 and 30th December 2016 - 2 January 2017. The theme of the buffet is Celebration Action Stations ("CASTS") and one of the main CASTS is the Feast of the Seven Fishes, inspired by the Italian-American celebration of Christmas Eve digging into an array of seafood.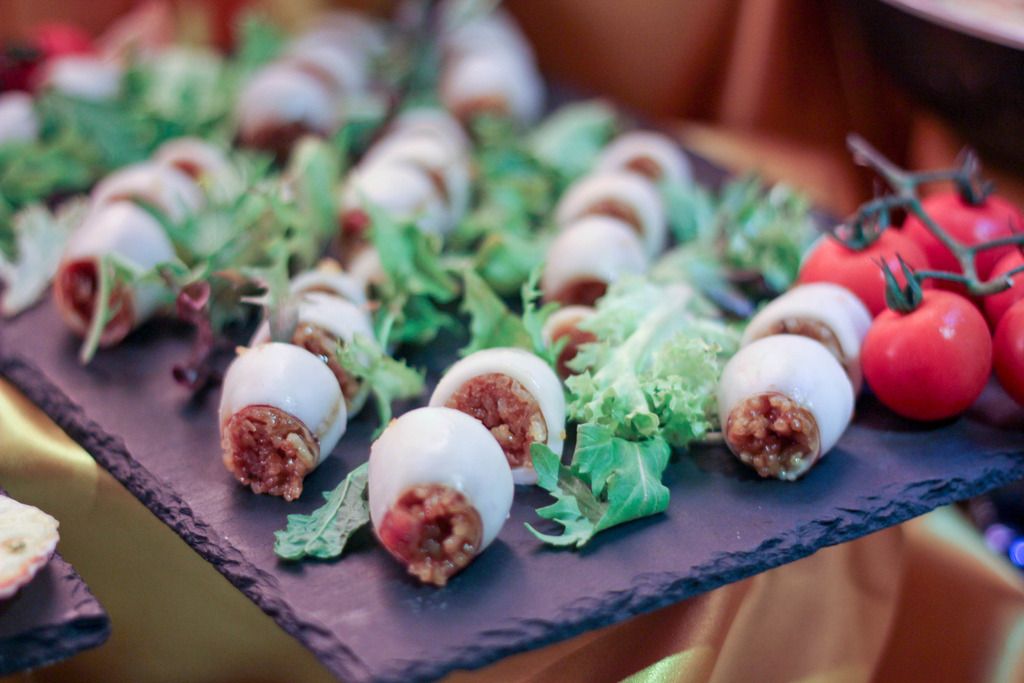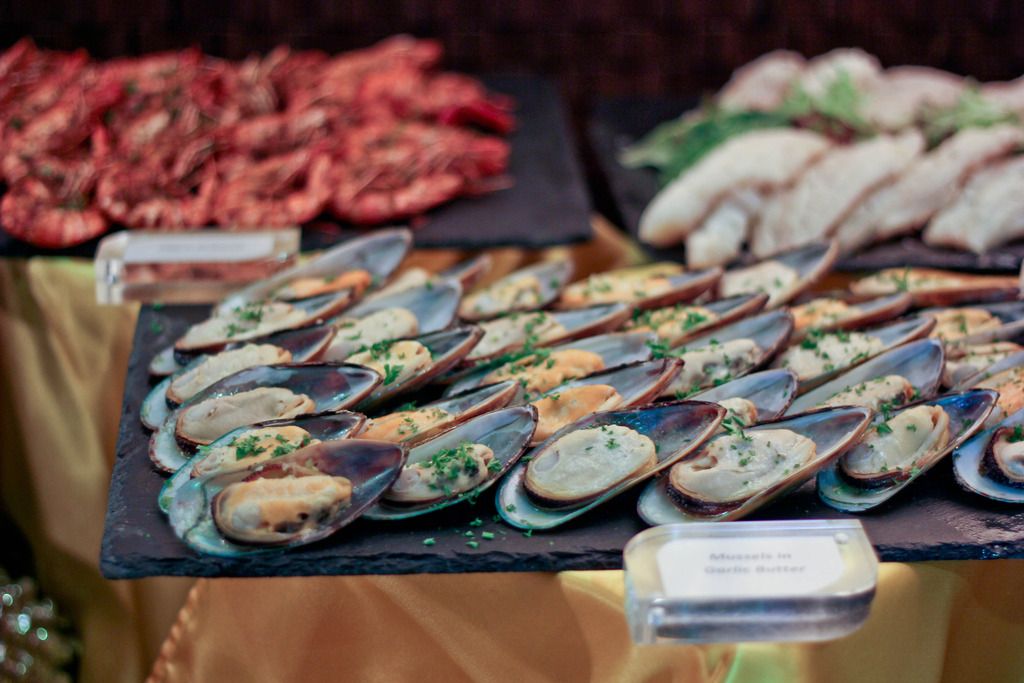 We had a sneak preview of just 30% of the buffet line that will be available to the public. The 7 dishes featured under the main CASTS are the Cajun Prawns, Stuffed Squid with Chinese Glutinous Rice, Scallops Mornay (Creamy Gratin), Mussels in Garlic Butter, Ikan Cincaru Sumbat Sambal, Sea Salt Baked Grouper Fillet and Masala Slipper Lobster. Being a lover of all things prawn, my choice goes to the cajun prawns with the fresh meaty prawn meat!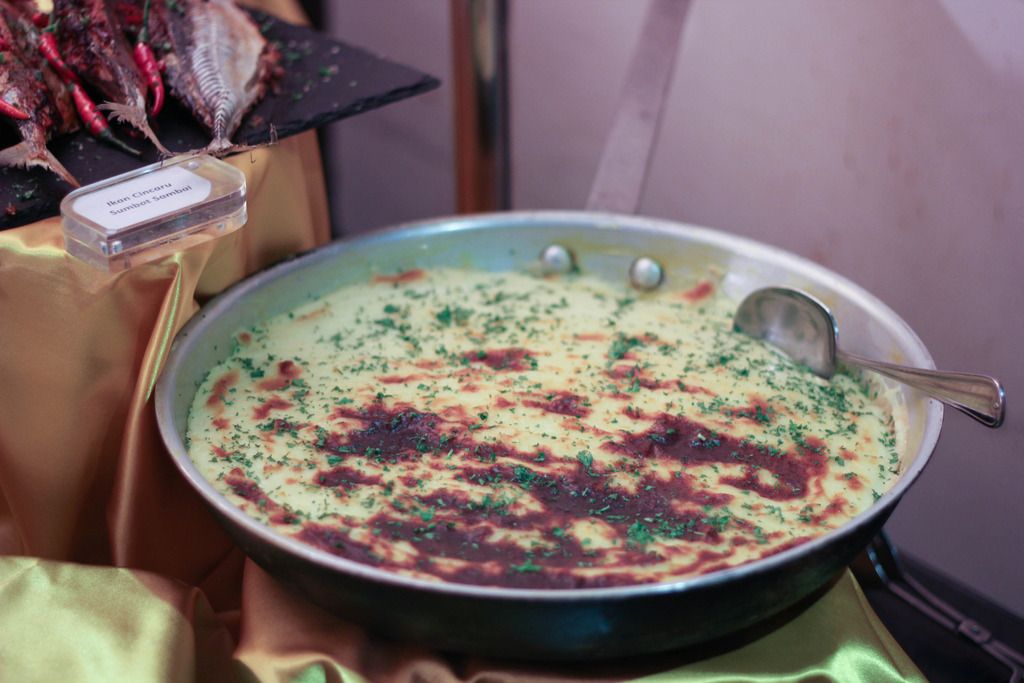 Another item that I enjoyed was the Kheema Shepherd's Pie that is curry puff inspired, with the curry potatoes as base and then topped off with cheese. The creamy cheesy goodness was definitely well liked by many of us!
You can't forget about the desserts at a buffet and a highlight at Street 50 is the Chendol Christmas Eggnog, which is a signature christmas classic creamy eggnog mixed with our local chendol! It goes onto the next level with the addition of coconut malibu rum to make the drink a little more exciting. Ours came with slightly too little rum that the coconut flavor overwhelmed it completely. We gave our feedback and I heard that they'll be tweaking it accordingly!
Street 50 Restaurant & Bar is currently running a 1 for 1 promotion for the Eclectic Asian Buffet including free flow soft drinks and juices for confirmed reservations made by 10 December 2016.
The pricing is as follows:
23rd Dec - 26th Dec 2016 and 30 Dec 2016 - 2 Jan 2017
Lunch | 1200 - 1500 Dinner | 1830 - 2130
Adult
—
$58++ Children (6-12 yrs)
—
$30++
24th Dec and 31 Dece 2016
Adult
—
$78++ Children (6-12 yrs)
—
$40++
50 Telok Blangah Rd, Singapore 098828