Mellben Signature — Singapore, Tanjong Pagar
Mellben is a very well known seafood restaurant amongst the households in Singapore for their claypot crab beehoon. Its Tanjong Pagar outlet have moved from Bestway Building to Tanjong Pagar Plaza earlier this year
—
it's walking distance from Tanjong Pagar MRT! I had the privilege to try some of Mellben's classic dishes, along with their special dishes for Chinese New Year 2017! Good news is, Mellben Signatures remains open throughout the new year season so hurry if you want to book a table for your family gatherings!
PEN CAI
$198
—
minimum one day advanced order is required
---
What is the lunar new year without tossing some yu sheng and having a pen cai? Mellben's yusheng features very thin strips of shredded vegetables which makes it easy to mix evenly when tossing. However, the yu sheng on a whole seemed to be a little watery. The pen cai on the other hand, is filled to the brim with lots of treasures — abalone, prawns, scallops, sea cucumber, mushrooms, roasted pork, broccoli, duck, chicken and lots of white cabbage. Simmered in a brown sauce, this pot can easily serve up to 10 pax with its abundance of ingredients!
CREAMY BUTTER CRAB
---
CURRY PASTE CRAB
---
You can't miss out on having Mellben's crab done in its signature way — claypot thick bee hoon! The broth is wonderfully thick, rich and creamy and beaming with sweetness from the crab. Having been to the Ang Mo Kio outlet recently, I found the soup there way too peppery but I'm glad that the Tanjong Pagar outlet is upholding the usual Mellben standards! Additional soup and bee hoon can be added at an extra cost. We also had crabs in two other ways — creamy butter and curry paste. I preferred the former with a sweet tasting and pretty addictive sauce that can be wiped out easily with fried mantous! Eating crabs may be a hassle to some but rest assured that it's well worth the effort at Mellben as the crab meat are firm, sweet and fresh!
SIGNATURE SALTED EGG PORK RIBS
---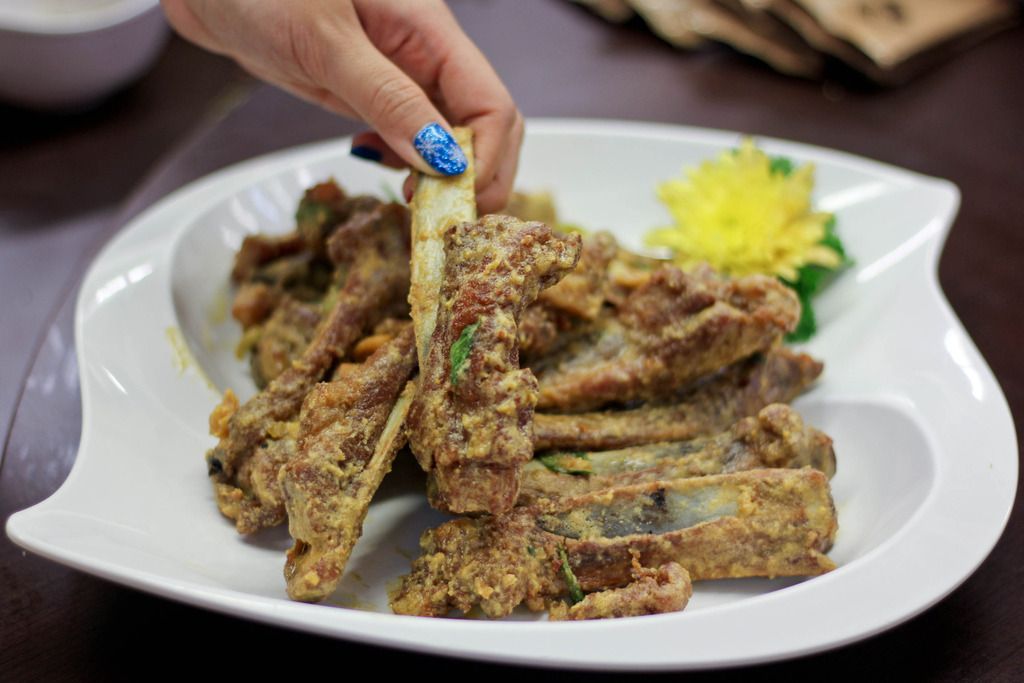 One bite into the pork ribs and I was convinced that this is one of Mellben's signature item. The long pork ribs have meat that falls off the bone easily. With a thick coat of salted egg sauce rubbed onto the tender meat, this dish definitely can satisfy any salted egg yolk craving!
DEEP FRIED YAM WITH SCALLOPS
---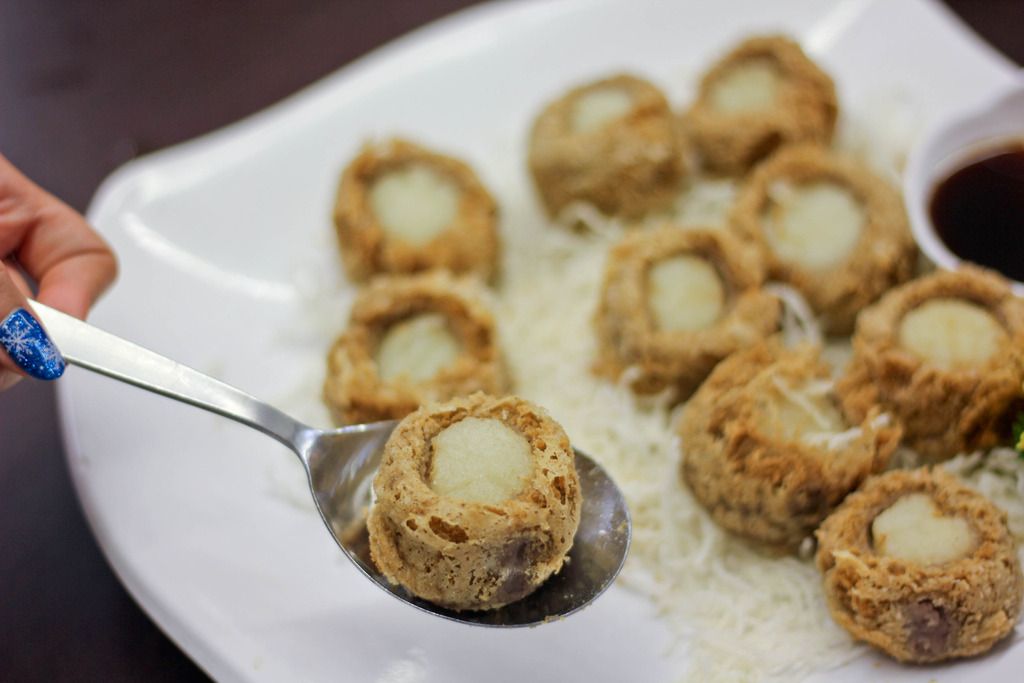 STIR FRIED PRAWN IN MONGOLIAN STYLE
---
DRIED SHRIMPS WITH FRENCH BEANS
---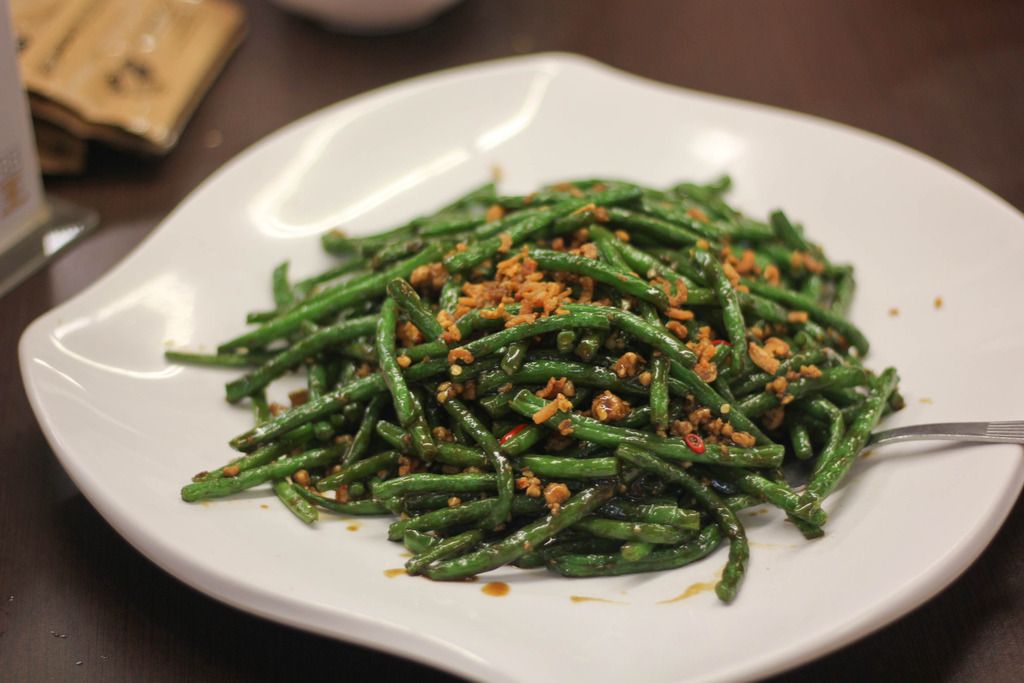 We also had some other popular dishes such as the mini deep fried yam with scallops. I like how the outer layer is light and crispy while the yam on the inside is slightly gooey. Even though it's fried, it wasn't greasy at all!
DESSERT YAM PASTE WITH GINGKO NUTS
---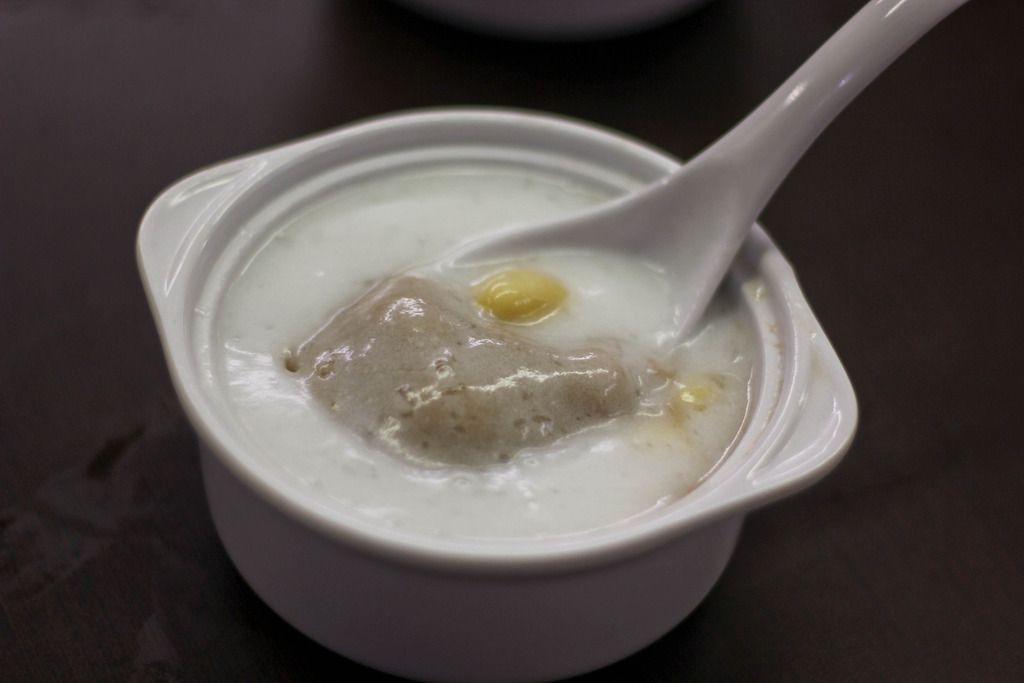 A classic Chinese dessert to end our sumptuous dinner spread — the orh ni! I'm not a fan of orh ni but my friends liked it and it should suit the taste buds of your older family members!
Find Mellben Signature's Chinese New Year 2017 Set Menu on their Facebook here.
Mellben Signature is located at:
7 Tanjong Pagar Plaza #01-105 Singapore 081007
Daily | 1130 - 1430, 1700 - 2215