Kichisen, Japan — Kyoto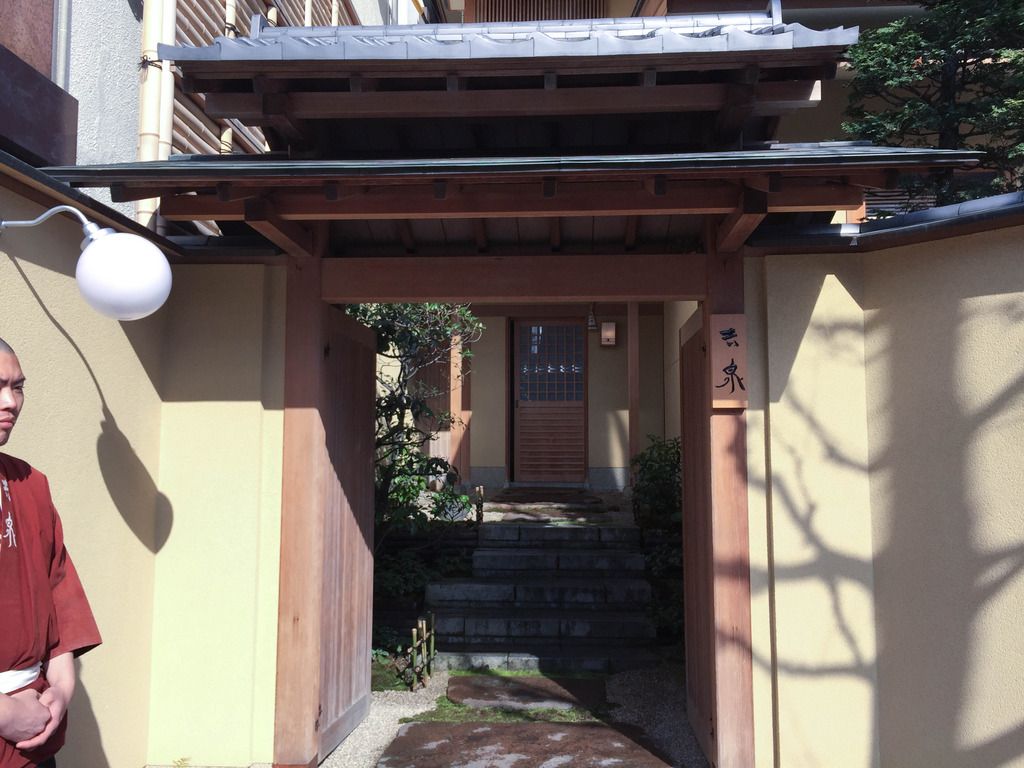 When you're in Kyoto, do go for a Kaiseki meal experience. Kaiseki is a multi-course Japanese meal which incorporates many different forms of cooking using a myriad of ingredients put together to form a sensory experience of Japanese cuisine. It truly challenges the finesse of the chef to use the different cooking techniques to bring out the natural flavors of the ingredients, all while orchestrating a well thought out meal as a whole. While doing research on Kyoto, we chanced upon Kichisen, a 3 Michelin Star Kaiseki restaurant on Kyoto's Michelin Guide 2016. With the reasonably priced lunch at 10,000JPY, we decided to give it a try!
This was how our set lunch went:
Sakura plum tea
---
Sake-ikken: Sake
---
Sakizuke: Fish eggs, octopus, fried yuzu ball and mackerel
---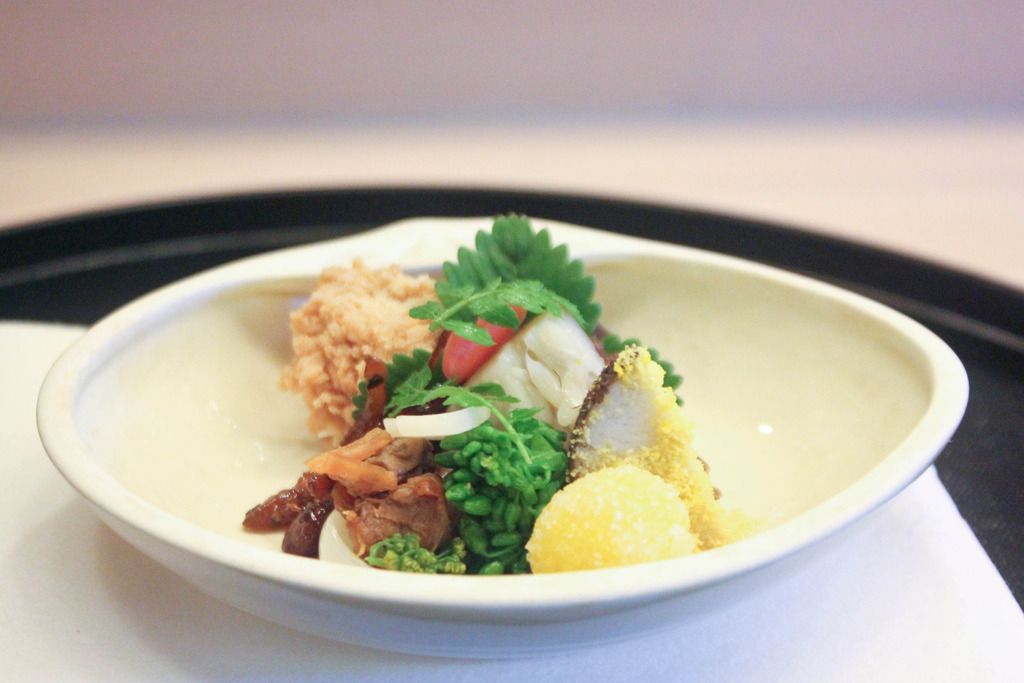 Chawanmushi
---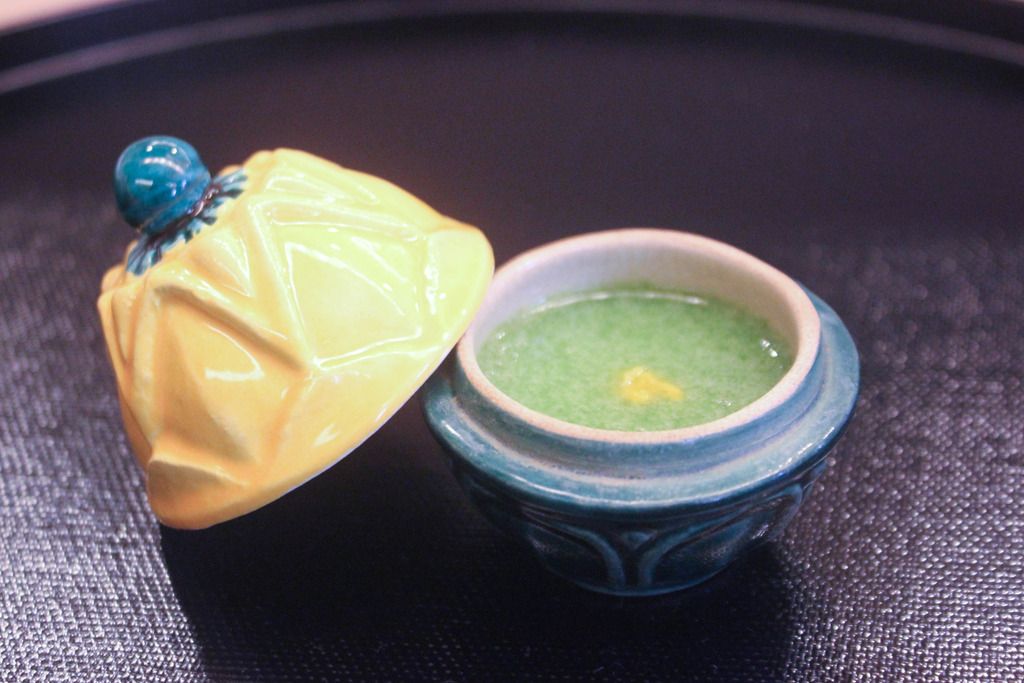 Owan: Dashi soup with egg tofu and anago
---
Mukozuke: Hotate and 2 kinds of white fish with ponzu and yuzu sauce
---
Nakazara: Steamed brown rice with shredded eggs
---
Nimono: Sweet potato dumplings with sweet sauce
---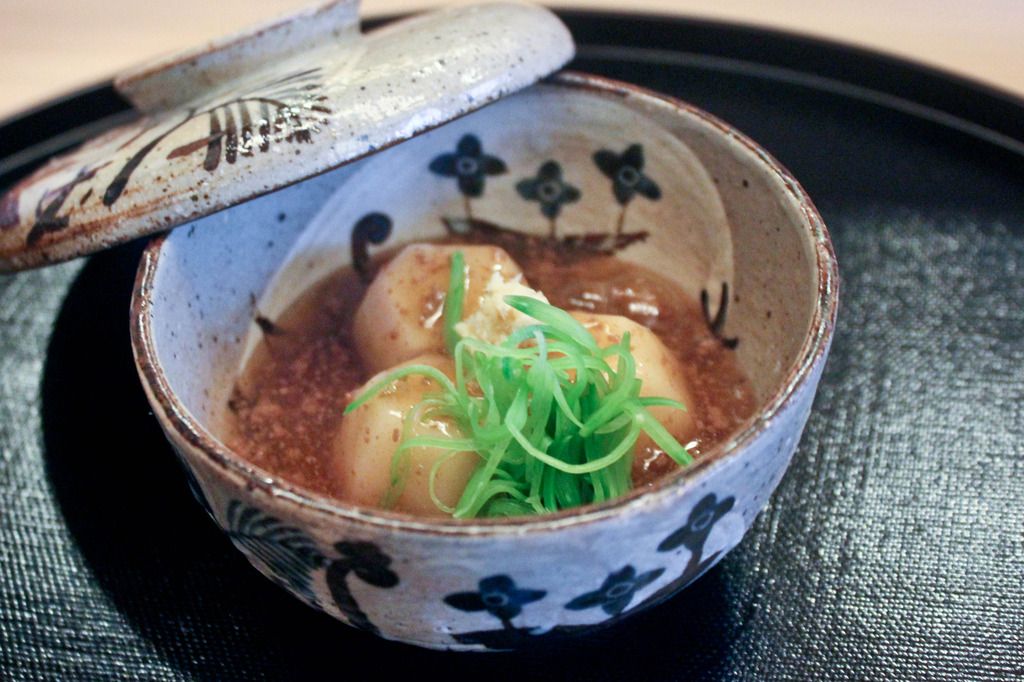 Yakimono: Grilled salmon with vinegar jelly and vinegar sauce
---
Gohan and konomono: Chazuke with snapping turtle, onsen egg and rice puffs with pickled vegetables
---
Mizumono: Yuzu jelly with orange liqueur
---
Japanese sweets
---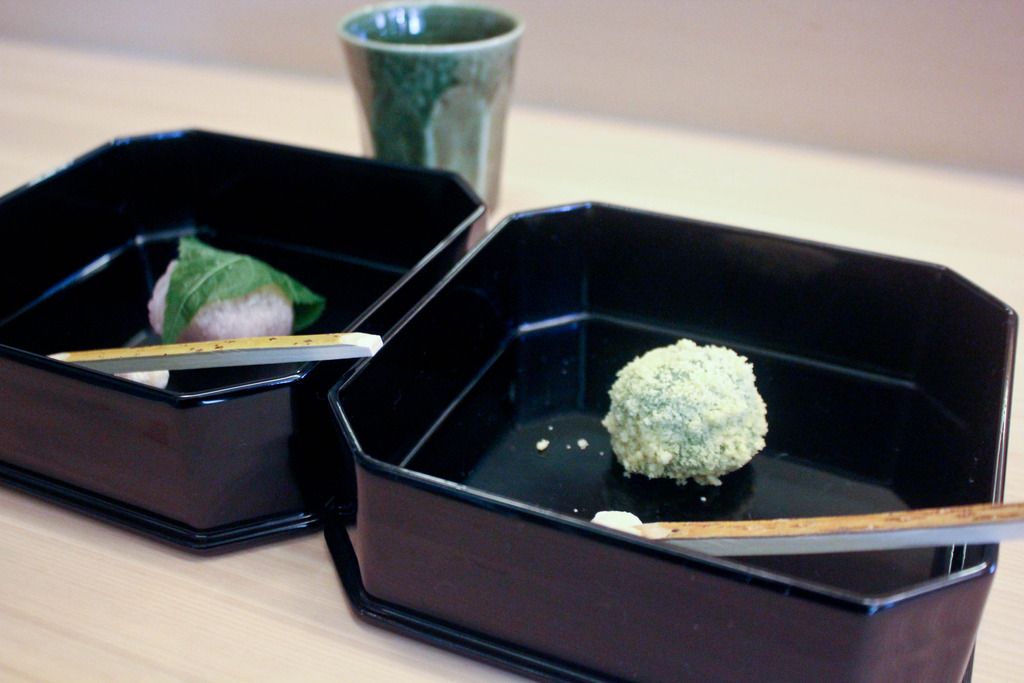 Powdered matcha tea
---
Hojicha
---
The highlights of our meal were the sashimi, grilled salmon and yuzu jelly! The freshness of the
Sashimi
exudes a sweetness upon every bite. I especially loved it when paired with the well balanced yuzu and ponzu sauce. The
Salmon
was very innovatively presented
—
grilling atop a slice of pineapple, giving a zest of freshness to the salmon. A vinegar jelly with vinegar sauce came as a side, and the tanginess just jolts you out of your seat! The
Yuzu Jelly
was super refreshing. We were told to try a mouthful of it first, then another mouthful after adding some orange liqueur onto it and finally squeezing more of the yuzu onto the jelly before consuming the entire dessert. It was very well balanced between the sweet and citrusy notes.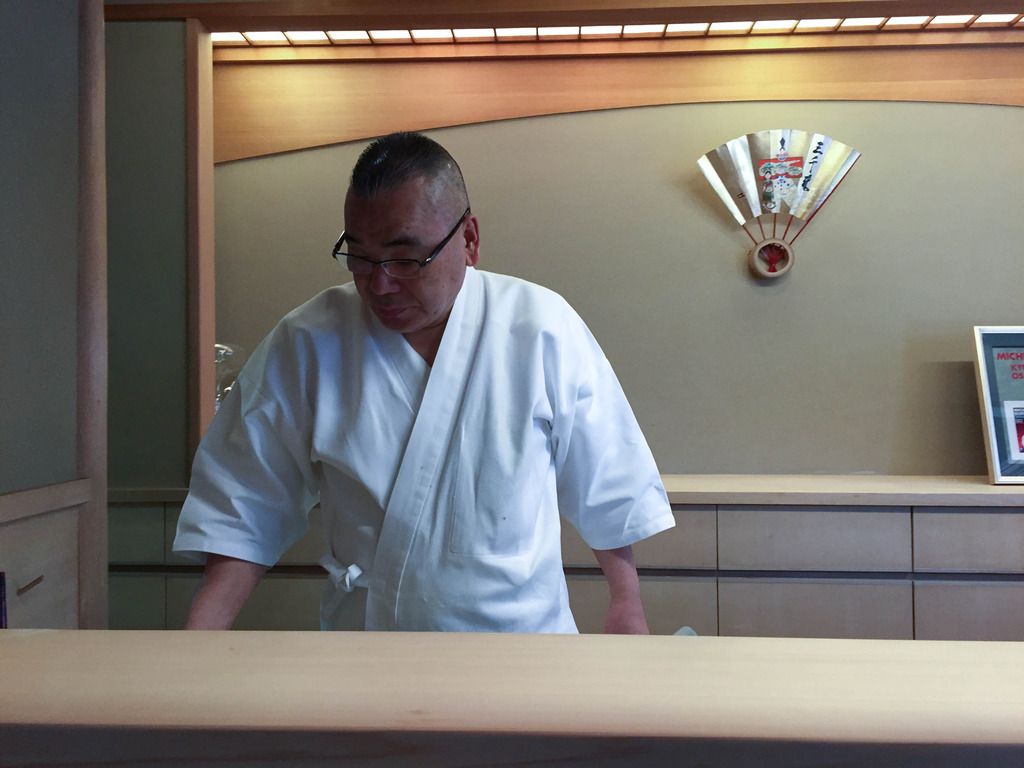 Throughout the meal, we realized that the dishes were very minimally seasoned and most of the flavours came from the ingredient itself. Some might find it bland, but I thought it was alright! After so many courses, I didn't feel too stuffed or in need of a drink. Kaiseki is more than just the food, it's the entire process of appreciating the natural ingredients working together harmoniously. For the price that we paid, I would say that it is a worthy experience!
We were each given a note from Kichisen, explaining the Kyoto kaiseki cuisine and as it says "We should be happy if this Kyoto cuisine may, as it unfolds like the flow of an elegant poem, gladden your heart and invigorate your life."
Kichisen is located at:
5 Tadasu-no-mori (Morimoto-cho), Shimogamo, Sakyo-ku, Kyoto
Lunch | 1200 - 1630 (last seating at 1230)
Dinner | 1800 - 2200 (last seating is 1930)