Japan Rail Cafe — Singapore, Tanjong Pagar
Singapore's very first Japan travel-themed cafe opens at Tanjong Pagar Centre, conveniently located just next to the MRT station! Comprising dining, retail and rail pass ticketing area, it's a place for travelers to gather and share their experiences! The ticketing area include sales of Disneyland tickets and JR Passes. If you have any questions on these or need help with planning your Japan trip, the Japanese staff at the counter, who are proficient in English, will be ever ready to assist you and even recommend some unique destinations in Japan!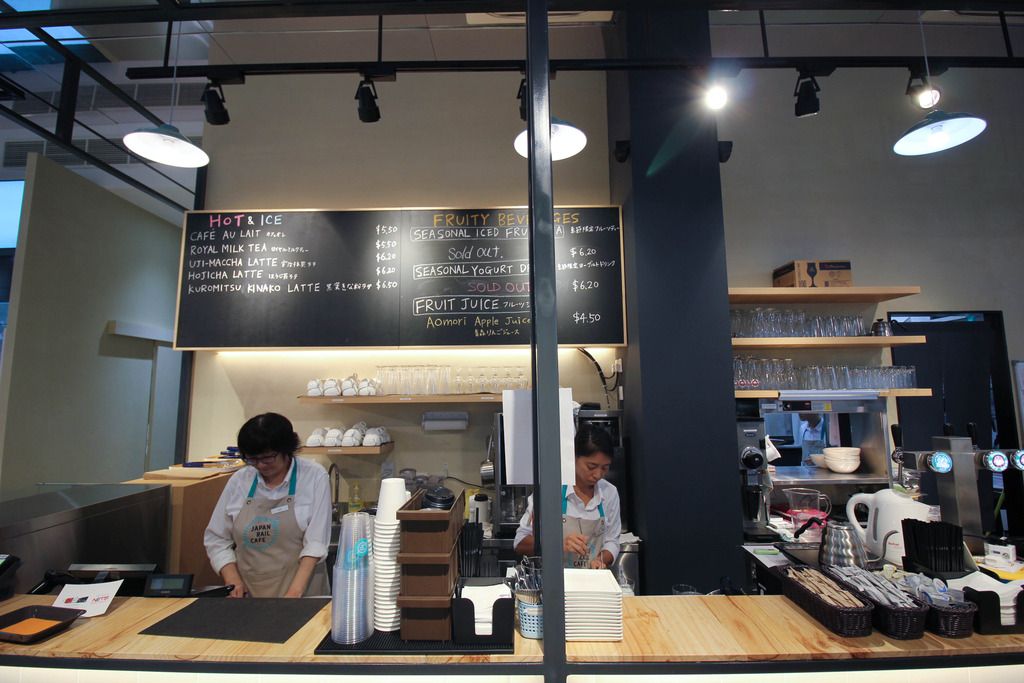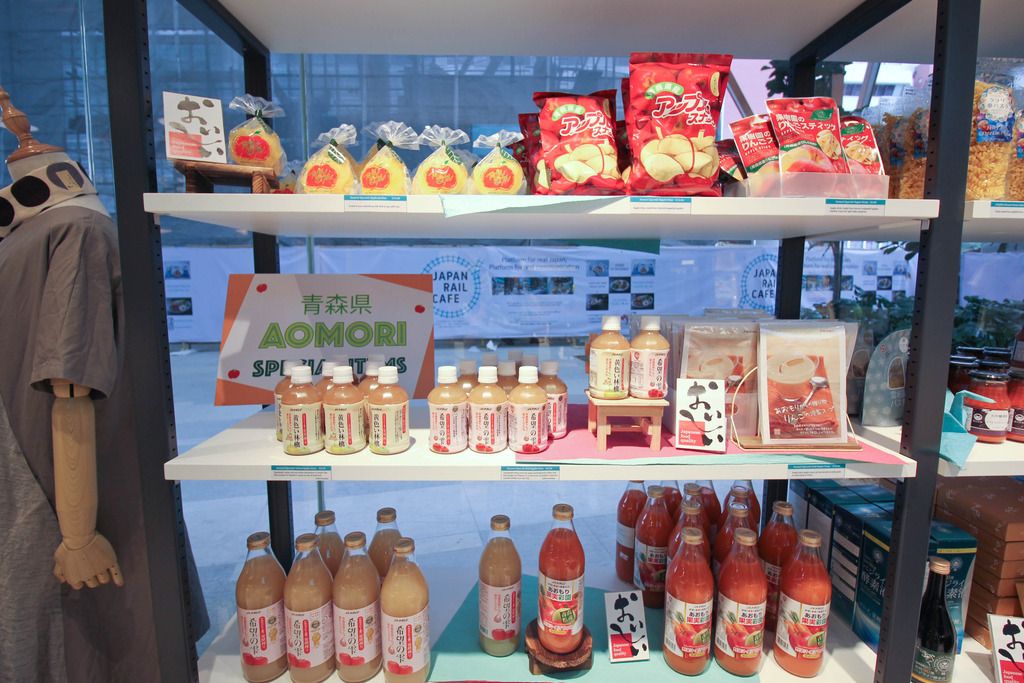 For the retail corner, the food items are specially imported from Japan by Oiishi and every month, a region in Japan is featured! In the month of December 2016, the Aomori prefecture is showcasing its apple products, such as apple chips, apple soup, pickled apples and apple juice.
We tried a few of the food items and the overall simple menu adopts a combination of various F&B recipes developed by JR East Food Business. Find the menu at the end of this post.
$6.5
---
$18

---
The sandwich had us beaming with smiles when it arrived as the huge slab of fried chicken was almost calling out to us! Dressed with nanban sauce, lettuce, cucumber and sandwiched between two soft buns, I particularly liked the creamy mayonnaise sauce that completed the guilty indulgence. The fried chicken was nicely seasoned and thankfully, still remained crispy and juicy even after some time spent taking photos! For the sides, you can choose 2 from seasoned wedges, original soup, fries and mini salad. We had the former 2 and I especially liked the original soup made from chicken and pork bones. The soup was simple yet extra comforting after having the fried chicken!
$18 — with stir-fry pork in sweet ginger sauce and fried egg

---
Like all Japanese curry, this curry is non-spicy and is mixed with minced beef to flavor it up! The addition of beef in the curry is a good variation from other Japanese curry I've had in Singapore and pairs well with the 10 grain rice. On the other hand, a bigger serving of the sweet ginger pork would have been better even though the taste was nothing extraordinary.
$18

---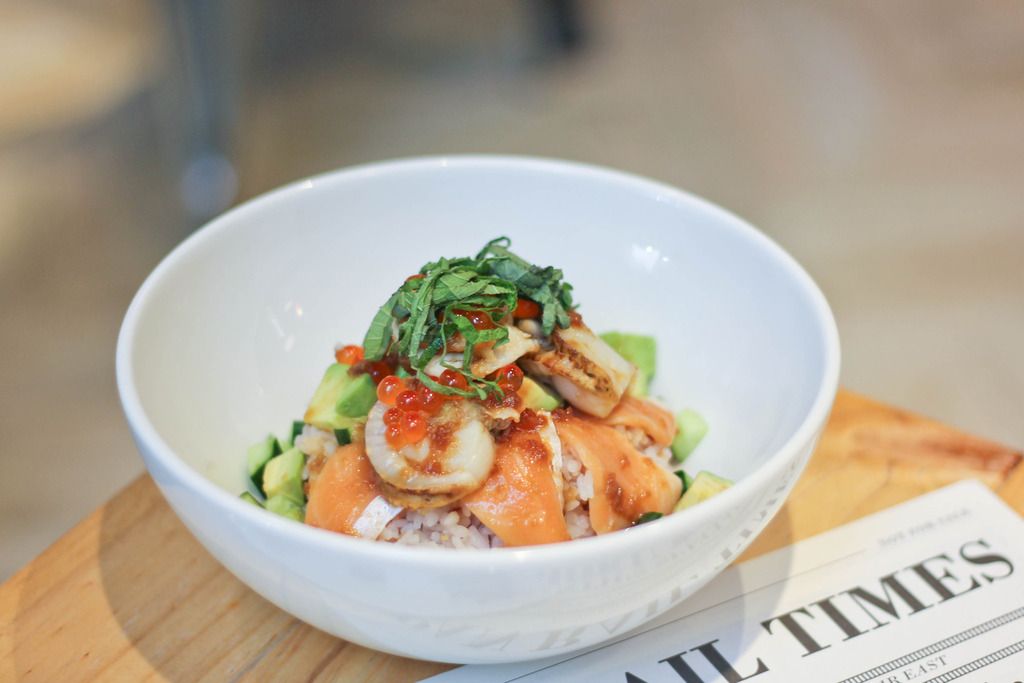 The kaisen avocado don comes with thick and fresh slices of salmon, chunks of avocado, plump Aomori scallops and crunchy cucumbers. I appreciated the freshness of the ingredients that contributed to the pleasant don experience. A dashi soup stock is served separately in a teapot which you can add into your rice towards the end and enjoy ochazuke! This is an overall healthy and light main suitable for those with lighter taste buds!
Similar to other Japanese-themed places, the Japan Rail Cafe space is simple, delicate yet attractive. With simple furnishing, doodling on the walls and ample natural light falling into the shop, it's a comfortable space to gather with your friends to share about your Japan travel experiences! Interesting point to note for the true Japan fans, every month, the cafe will collaborate with Japan National Tourism Organization (JNTO) to hold seminars or workshops to share more about the featured prefecture of the month!
5 Wallich Street #01-20/21
Mon - Sat | 1100 - 2100 Sun & PH | 1100 - 2000