Clinton Street Baking Company, Singapore — Purvis Street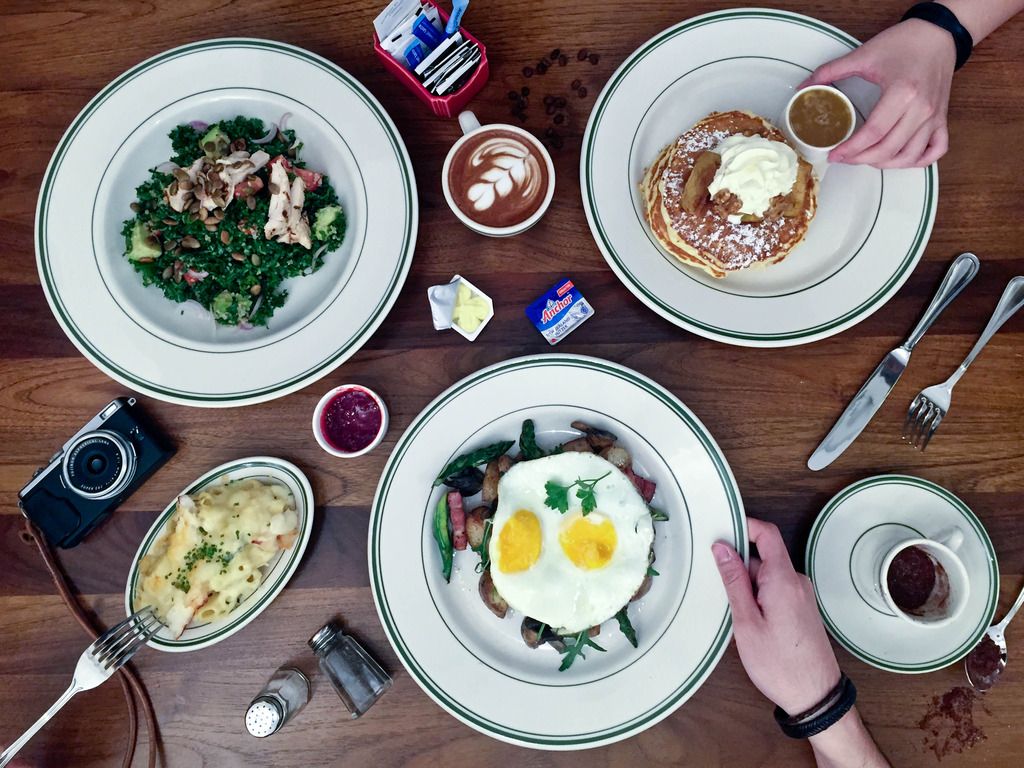 Christmas dawns upon Clinton Street Baking Company in the form of special dishes available from 5 December 2016 till 1 January 2017! Known for their signature fluffy pancakes, they get dressed with a different topping this Christmas too. It was my first visit to Clinton Street and I've heard about how long the queue can get. However, you can now "chope" your seats via Chope Sg now, even for weekend brunch timings!
$23

---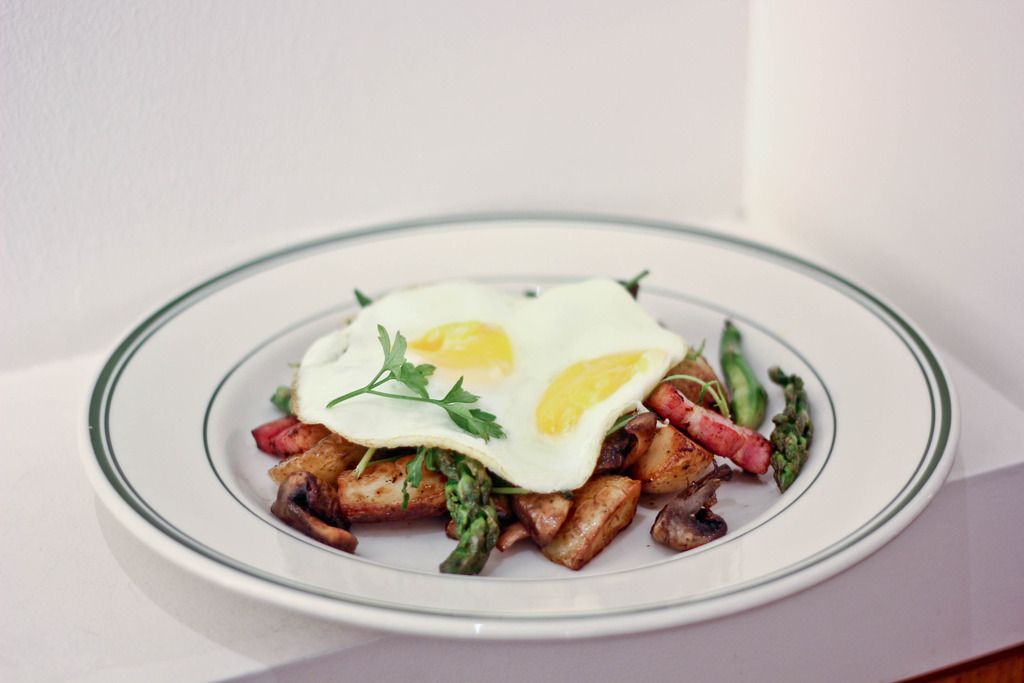 These truffle fried eggs are made up of everything that I love — herb-roasted potatoes, sauteed mushrooms, asparagus, arugula, bacon lardons all tossed in a truffle vinaigrette and topped with a lovely sunny side up egg. A whiff of truffle can be detected as the dish gets transported to our table, but not so much of that truffle taste on our taste buds. We have let the staff know during the tasting session and hopefully more truffle can be detected! Otherwise, the ingredients are all wonderfully pieced together, especially with that fatty bacon!
$19 — add on grilled chicken at $3

---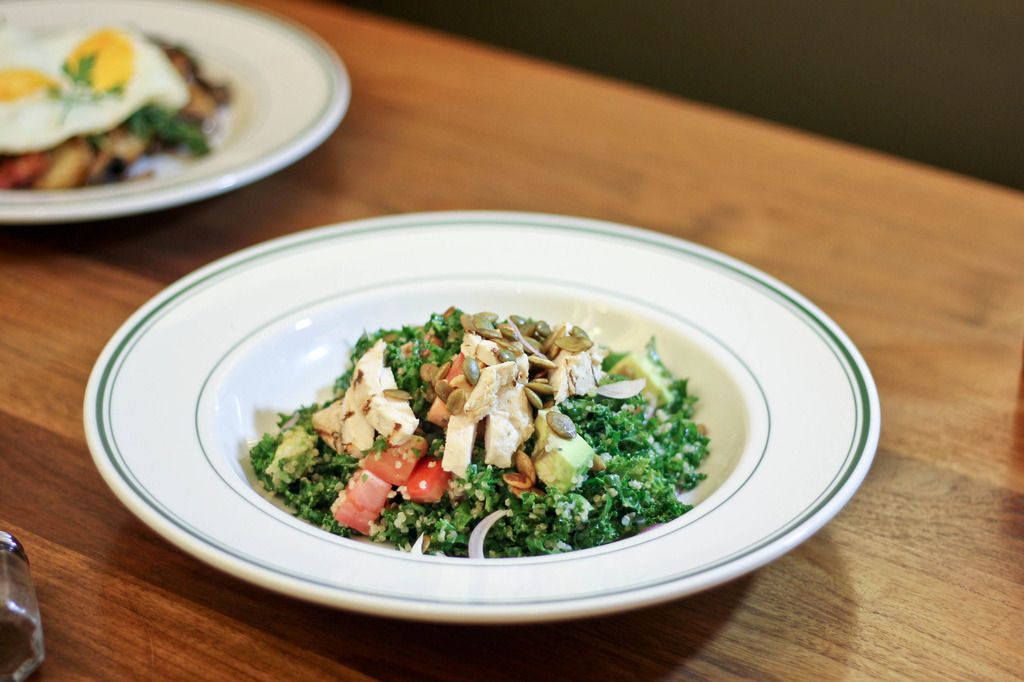 My first time having a full kale salad and this is tossed with a vinaigrette dressing topped with quinoa, red onions, tomatoes and spiced pumpkin seeds. I liked the texture of kale as it meets the quinoa grains to form a pleasant mouthful — a little crunchy and a little texture from the grains. Chunks of avocados can also be found in this salad, making it a definite choice for those looking for a healthy alternative while dining out!
$15

---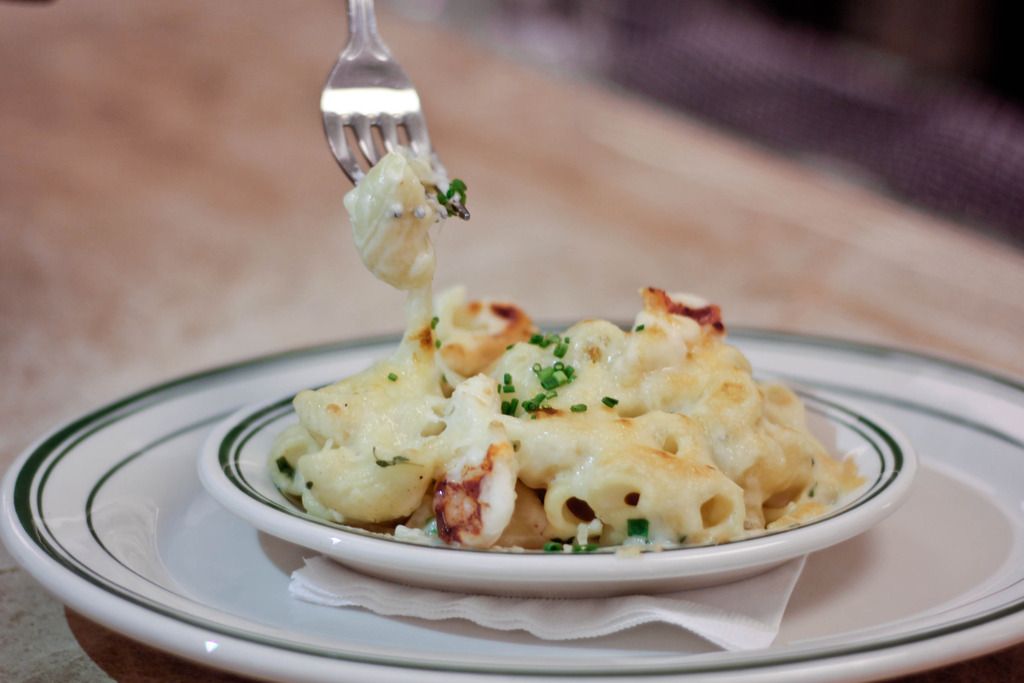 Mac and cheese gets a luxurious makeover this Christmas with boston lobster chunks added to it. The elbow pasta are topped with a generous amount of monterey jack and cheddar cheese to form a gooey creamy mess. However, the pasta seemed to be a little overcooked and was slightly on the soggy side — would prefer an al dente finish on this!
APPLE & CINNAMON PANCAKES
$19

---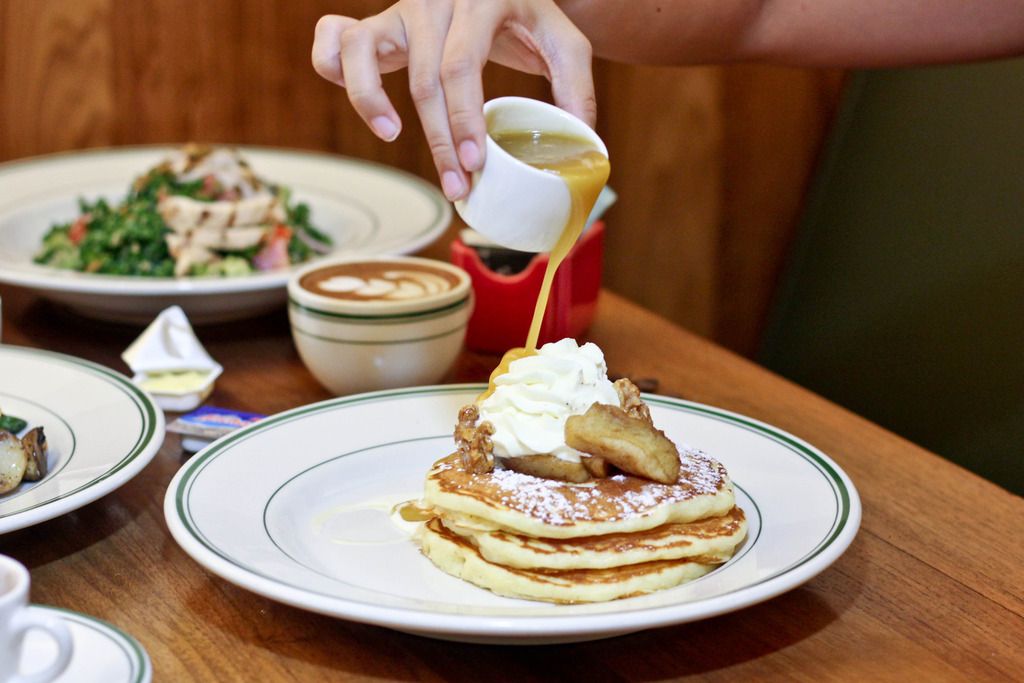 Everyone who knows Clinton Street should know about their signature pancakes. Having heard so much about it, I was looking forward to try it. The Christmas edition is made of caramelized Granny Smith apples, chantilly cream, candied walnuts and maple butter. Cutting through the fluffy layers of the triple stacked pancakes and sending it into my mouth, it was love at first bite! Initially, I thought it might be too dense to have all three layers together but the pancakes were light enough to be enjoyed this way! The maple butter was also equally lovely and the sweetness is controlled by the caramelized Granny Smith apples. Those crunchy candied walnuts though small in size, were definitely important in shaping the dish!
Clinton Street is definitely strong on their pancakes game but my other favorite dish is the truffle fried eggs for all the delicious ingredients brought together on one plate! Definitely a great place for this year end season gatherings with your friends and family!
31 Purvis St, Singapore 188608
Mon - Thurs | 0900 - 2100 Fri, Sat & PH | 0800 - 2200 Sun | 0800 - 2000