Suzette, Singapore — Esplanade Mall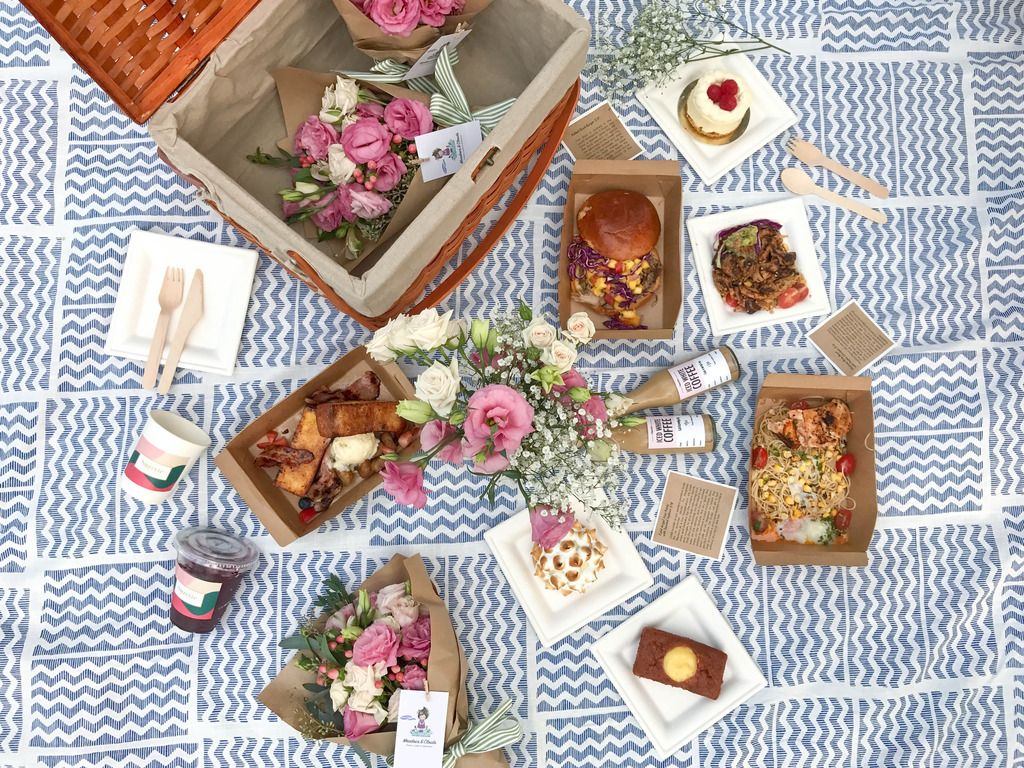 Facing the Esplanade waterfront, sister restaurant of Lola's Cafe, Suzette, makes its debut at right beside Supply and Demand. Specializing in its bakes, Suzette's cafe space features a dessert counter showcasing their wide array of desserts including their signature raspberry lemon curd loaf cake and others such as hazelnut coffee tart and lemon meringue tart. The interior is simple and clean with lots of natural sunlight falling in. Their furnitures are also perfect for cafe hoppers and instagrammers
—
marble topped tables in hues of blush and teal. How gorgeous!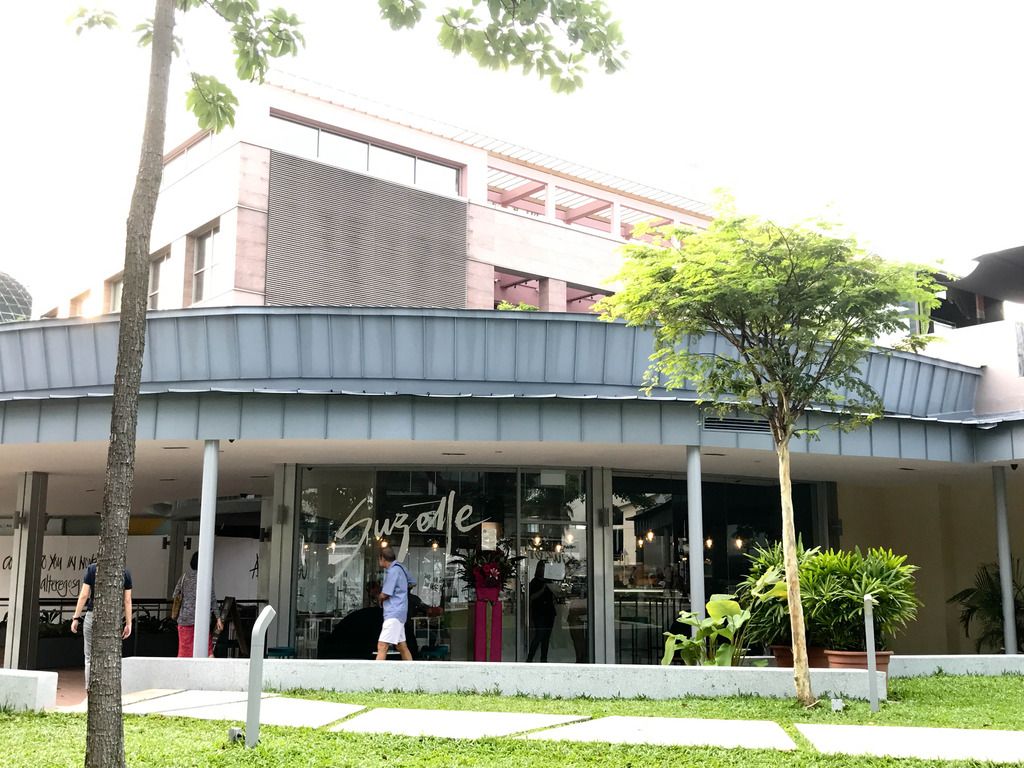 From 5 November 2016 onwards, Suzette is introducing a new concept to the dessert bar
—
a picnic menu! Blessed with a gorgeous space right in front of the restaurant, the founders quickly seized the opportunity and turned it into an area where customers can purchase food from them and just lounge around utilizing their picnic mats. Their weekend picnic menu is very straightforward, with 4 savoury and 2 sweets options for you to choose from. During our visit, we managed to try 5 out of the 6 dishes and a couple of their desserts.
$17

---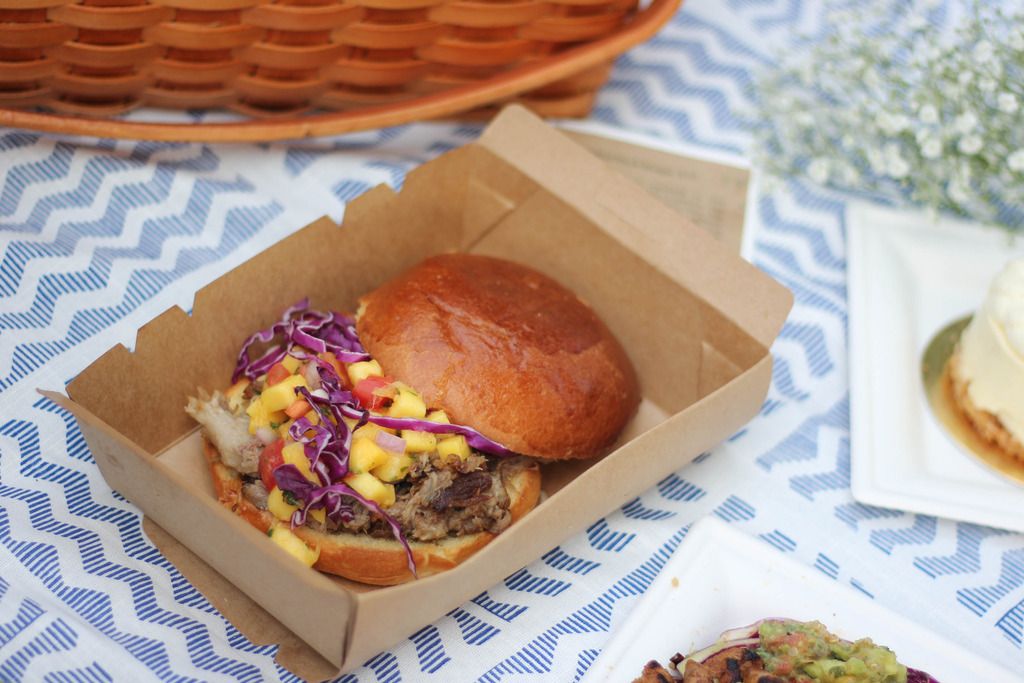 Suzette highly recommends their pulled duck burger and so we had to try it! The pulled duck burger comes with a stack of fresh mango salsa and chipotle lime mayo. I found the generous amount of pulled duck very tender and juicy and absolutely delish when paired with the refreshing cubes of fresh mango. The crunchy strips of purple cabbage also added a different texture to the burger. Burgers are not exactly my favorite but I am definitely ordering this again on my next visit.
$16

---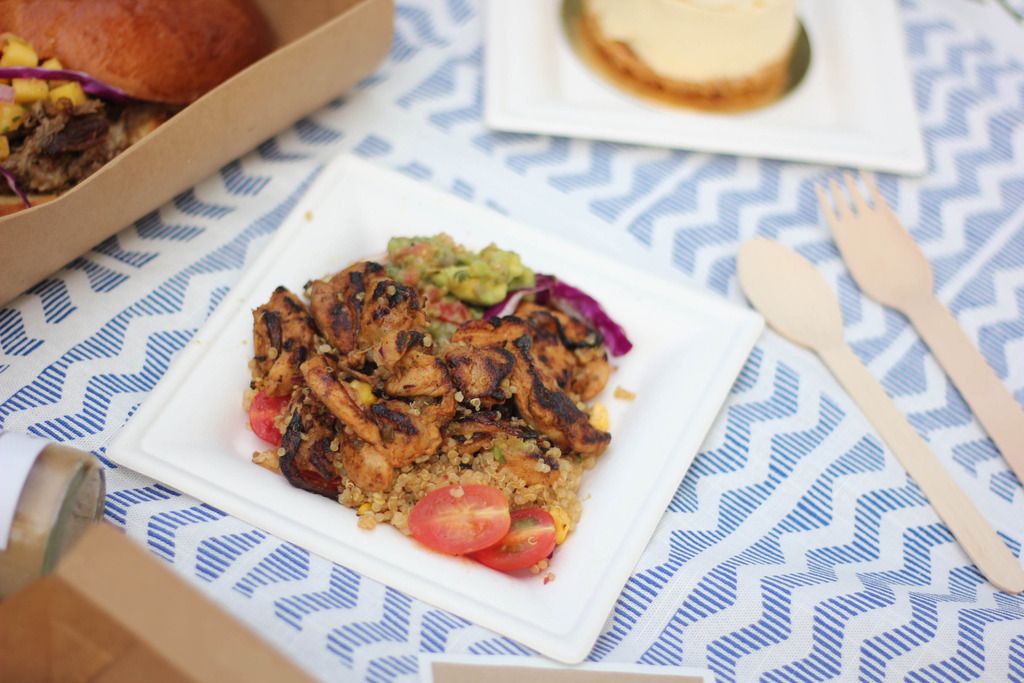 *Note that picture above is not the full portion as we have transferred some onto this plate for photo-taking.
Healthy rice grains bowl are in trend nowadays and you can also get your fix here at Suzette! This comes with fajita chicken, guacamole, charred corn and chilli lime dressing. The citrusy notes from the dressing help to lift the dish up. However, the seared chicken was slightly on the drier side.
COLD ANGEL HAIR PASTA SALAD
$18

---
Cold angel hair pasta are tossed with miso sesame dressing accompanied with some charred corn, a pan seared salmon and 63 degrees egg. This is a gathering of ingredients that we are familiar with and never fails to be so comforting. For those looking for a healthier choice, this is for you with only a little amount of dressing used to taste.
$10

---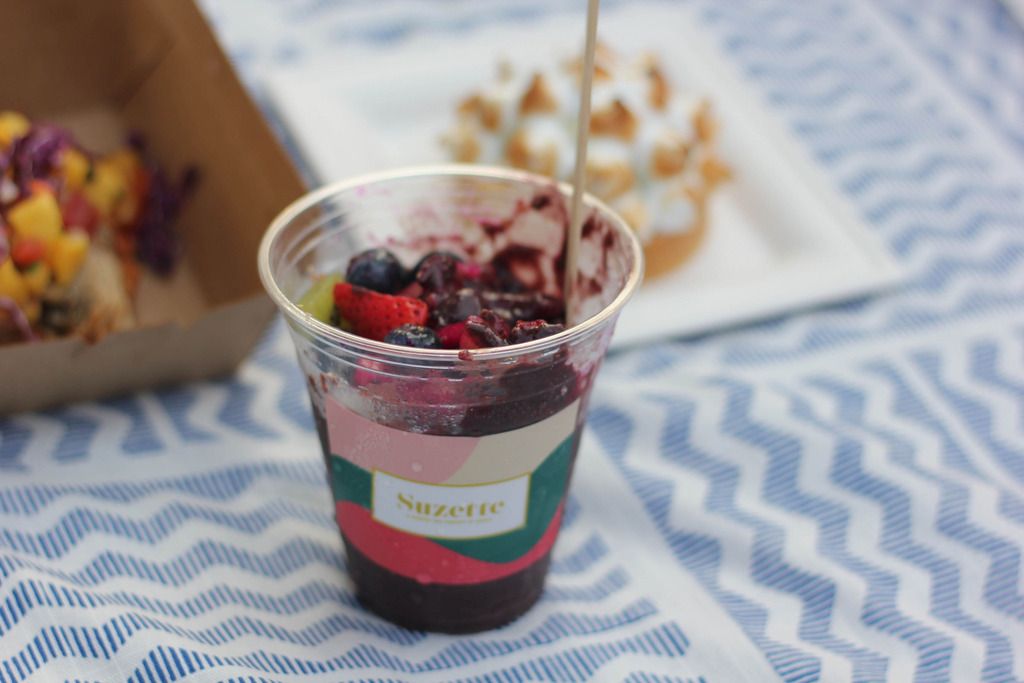 Call me slow, but this was my first ever acai bowl. I was always pulled back by the huge price tagged to a bowl of smoothie and I might be a convert after trying Suzette's rendition. The acai was blended till smooth with it tasting predominantly like a banana smoothie. Lots of fruits such as dragon fruit, blueberries, kiwi and strawberries go into it to complete the entire package. It is also sprinkled with some cereal crumble for a crunchy kick! Light tasting and cooling
—
Definitely something nice to snack on while having a picnic!
$16

---
The star dish of the day was this golden french toast with honey masala chai bananas, bacon and vanilla ice cream. Suzette attempts a savoury take on their signature french toast with the addition of bacon. The caramelized bacon, both savory and slightly sweet, worked really well with the other sweet tasting components. The french toast was executed perfectly in every way. It was well soaked with the egg mixture before being pan fried to a lovely golden hue with some charred edges.
RASPBERRY LOAF CAKE WITH LEMON CURD
$6

---
WHITE CHOCOLATE DURIAN TART
$12

---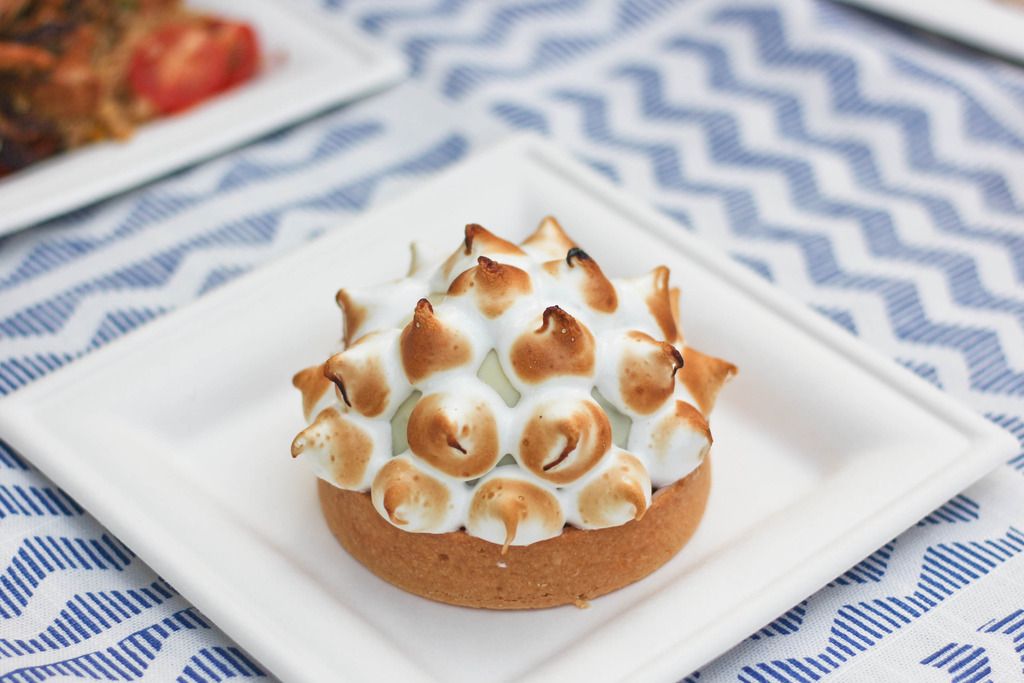 PASSIONFRUIT AND BASIL CHEESE CAKE
$8

---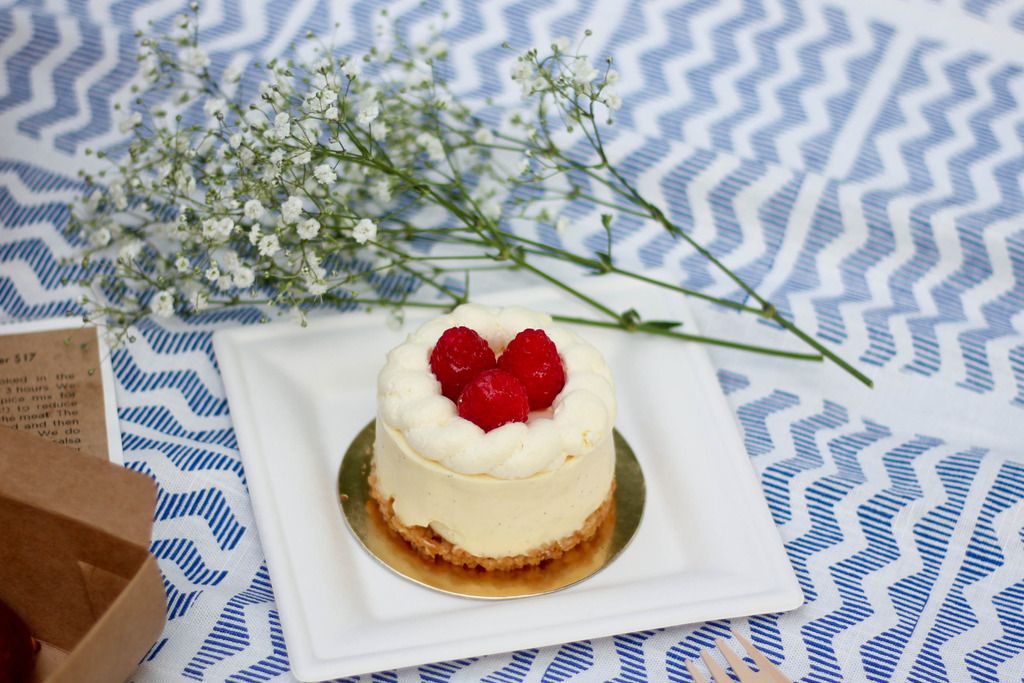 We had some cakes to end the session and I was pleasantly surprised at the white chocolate durian tart. Being a huge fan of all things durian, I was happy to find that the durian paste used in the tart was made using solid D24 durian flesh meat that packs a punch of flavor. However, it may come off as a little too sweet for some due to the white chocolate on top. We have provided our feedback to the owners to do some tweaking and hopefully we'll get to taste a new version of it soon! For the raspberry loaf cake, I enjoyed the non-artificial raspberry flavor that went well with the tangy yet smooth lemon curd.
ICED SINGLE ORIGIN CHOCOLATE
---
Our drink selection for the day included coffee and iced chocolate. My favorite out of the 3 is the white coffee, which is milky yet held up the robustness of the coffee flavor.
With so many cafes littered all over our sunny island, my experience at Suzette was definitely uniquely enjoyable with introduction of the picnic concept. I can now bid farewell to crappy packed food for picnic, and turn to Suzette for real quality food while soaking in the beauty of our Marina Bay skyline with my friends!
Thanks Sheryl for the invite and Suzette for hosting!
Esplanade Mall 8 Raffles Avenue #01-13
Tues - Thurs | 1500 - 2230 Fri - Sat | 1500 - 2330 Sun | 1500 - 2230