Akiba Fukurou Owls, Japan — Tokyo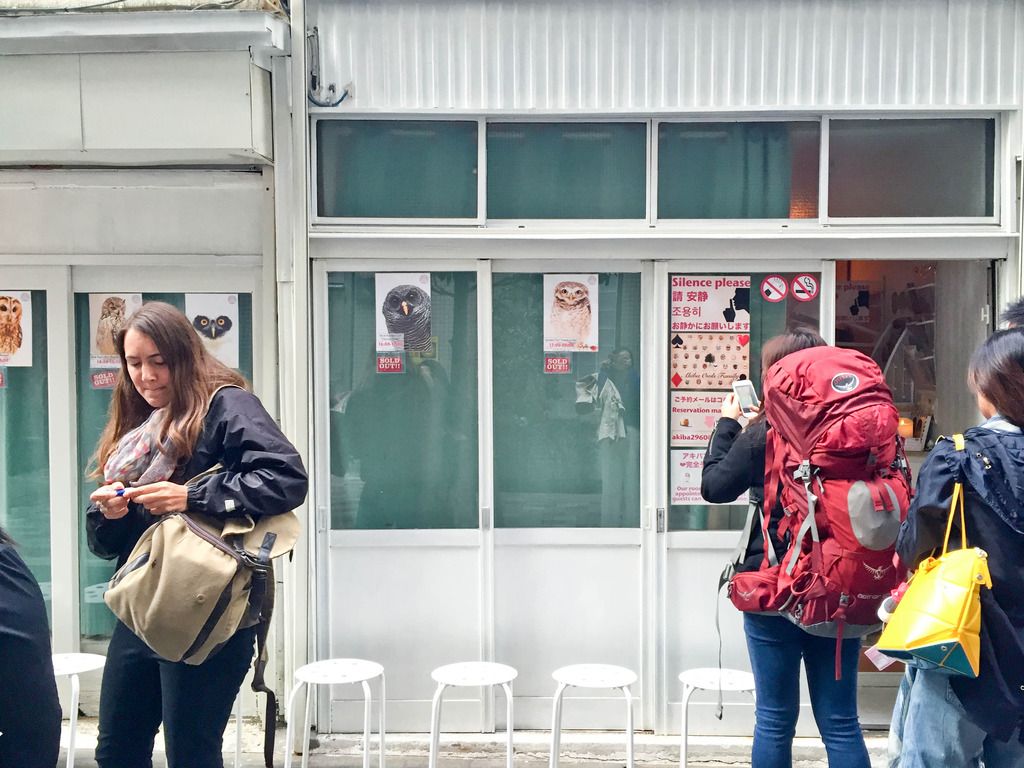 Japan is well-known for themed cafes
—
owls, cats, penguins, hedgehogs and more. I decided to visit an owl cafe in Tokyo as there were too many cute photos of them circulating on social media. If you do a quick search on the net, there are many owl cafes all over Tokyo especially in the Akihabara area. I chose
Akiba Fukurou Owls
cafe as there is an English website and you can easily make a reservation (details
here
) via email and wait for their confirmation! A day before your reservation day, they will also send another email to confirm the reservation.
You are required to reach 10 minutes before your time slot and will be given a booklet to read the rules and regulations. You can also find a photo of all the owls and their names! It cost
JPY1,500 for 1 hour
with the owls in the cafe (no food or drinks included).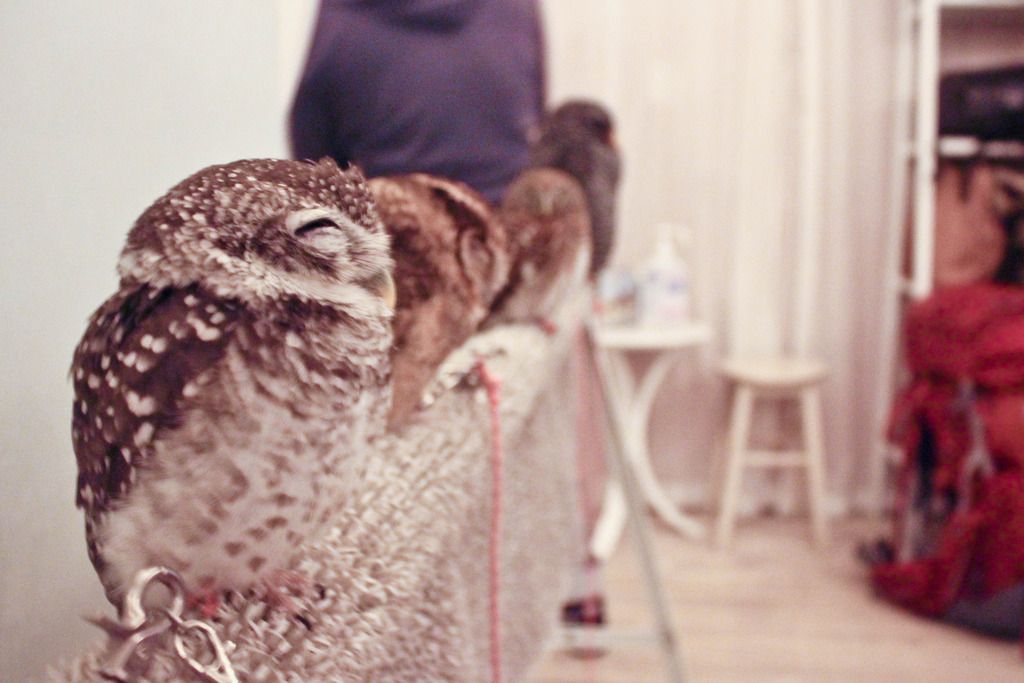 The cafe opened its door right on time. You can't talk loudly in the cafe and the lights were dimmed for the owls. No selfie sticks and flash photography are allowed too. We were then given a short introduction on how to pet the owls. Some of the owls had the "Resting" sign behind them which meant that we should try not to disturb them and we would not be able to pick them up. After which, it was free and easy time!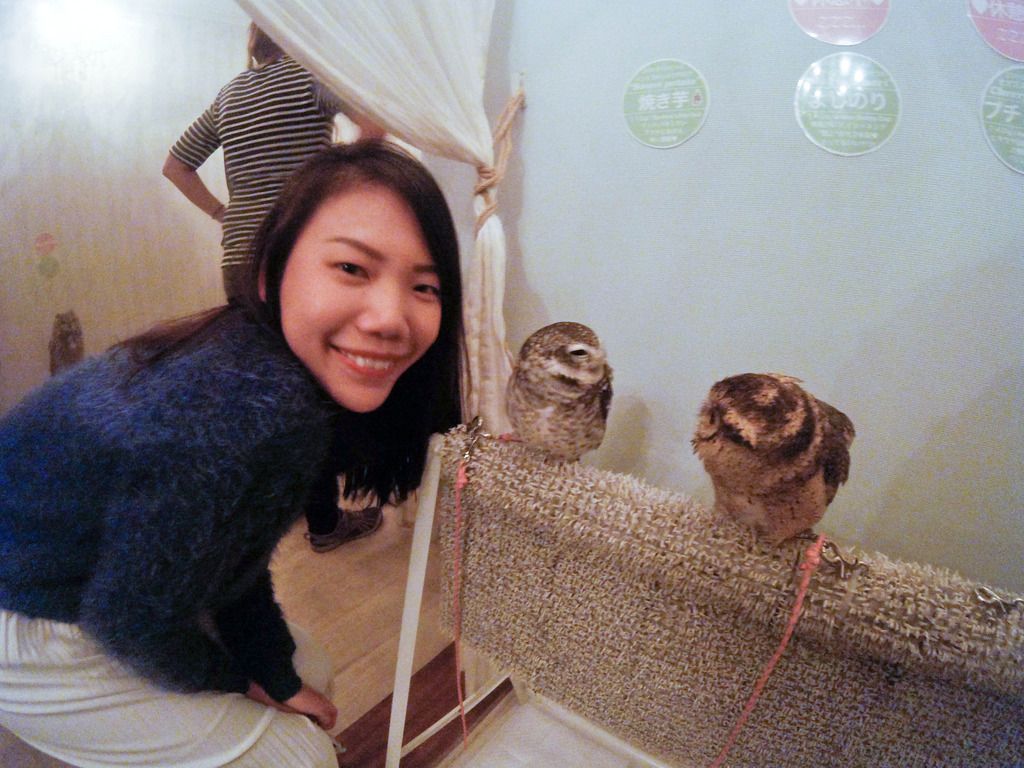 We went around stroking the owls between the eyes and it didn't take me very long to get used to them. Akiba Fukurou would also arrange for group photos to be taken and a laminated photo would be given to each customer for keepsake at the end of the session! I was handed with Sweet Potato, a small sized owl to rest on my wrist. The string tied to the owl will then be coiled around your hands to prevent them from flying away. I grew to love Sweet Potato as he/she (sorry! I don't even know if Sweet Potato is a girl or boy haha) was very well behaved and looked so cute all the time!
The owls that my friends interacted with seemed to be slightly more challenging
—
one puked, one pooped, one kept trying to flap its wings and the other was very hyperactive as he/she walked along the hand up to the neck and then the head. All these while, my Sweet Potato remained calm and just stood cutely on my wrist!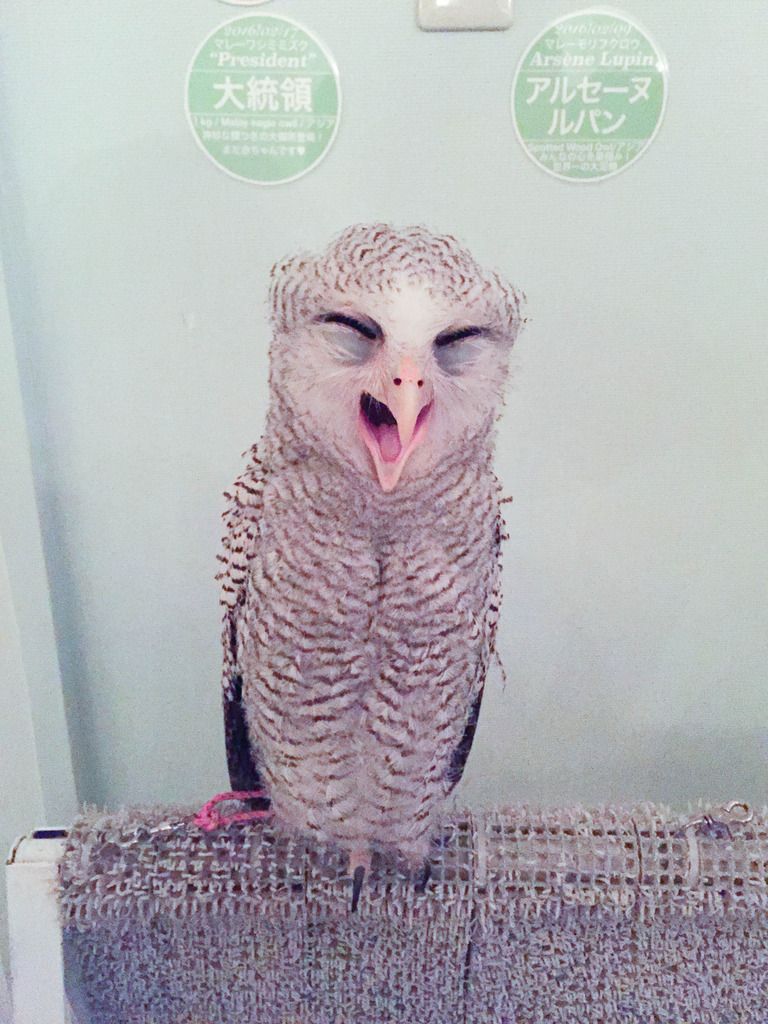 There are quite a few species of owls here with some really huge ones and some others looking like "Voldermort"! Of course, we could only pet the bigger ones and were not allowed to hold them. Overall, the cafe felt slightly tensed up because of the dim lights and we had to sort of whisper throughout. However, the staff were friendly and I thought the owls available here looked pretty cute and good looking! For JPY1,500, it's worthy of an experience!
Date of visit: April 2016
Akiba Fukurou Owls Cafe
is located at:
It is a 2-minute walk from JR Akihabara Station. Directions from Akihabara Station found
here
.