Ramen in Tokyo — Japan
I wanted to try a variety of ramen in Tokyo, and so I did
— I tried a
chicken based, tonkotsu based, tsukemen and yuzu based ramen as they all sounded appealing to me! By order of my preference, here is the list of my ranking: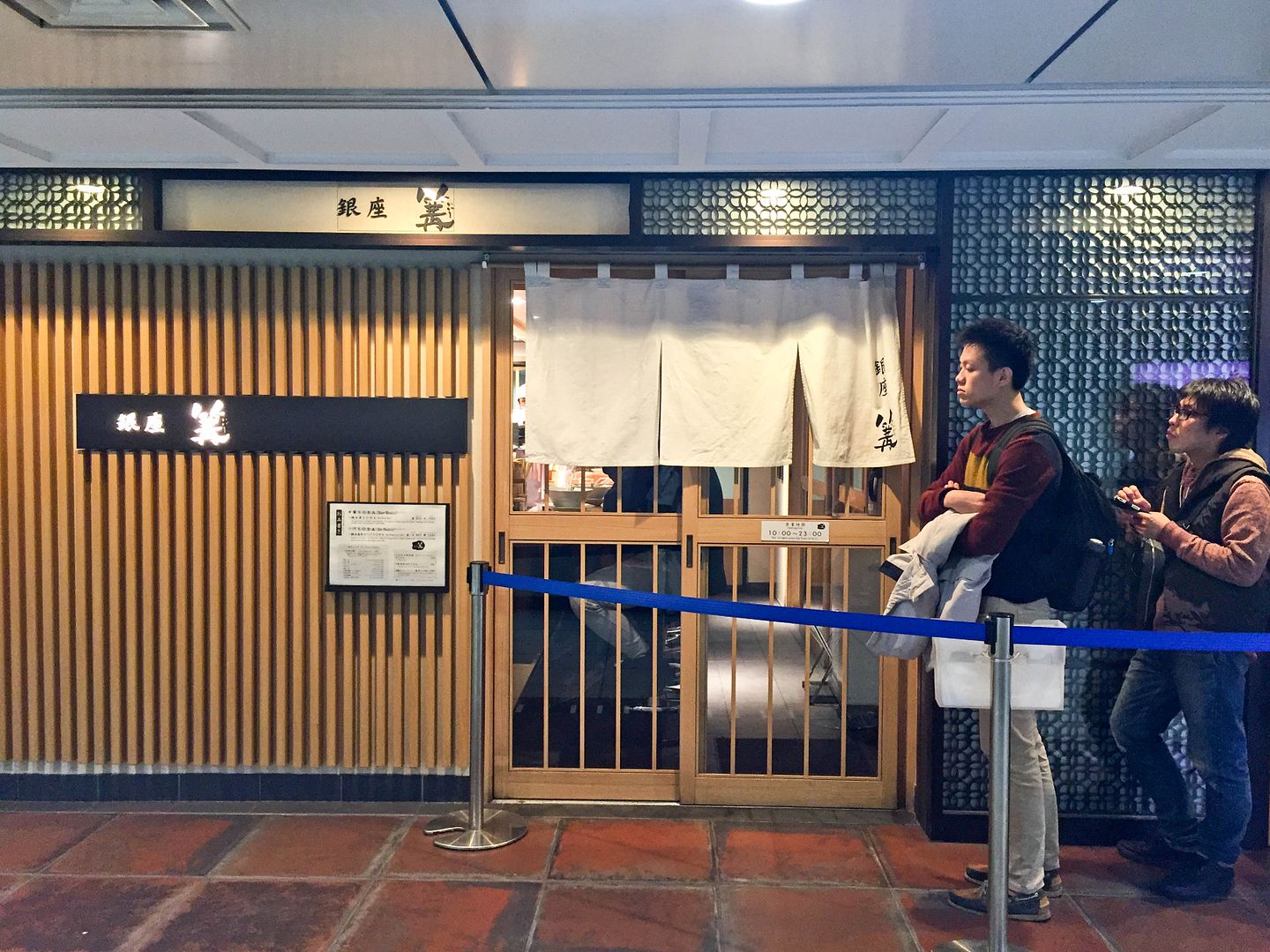 Main outlet: Chuo-ku, Ginza 4-4-1, Ginza A Building 1F
Weekdays - Lunch | 1100 - 1530, Dinner | 1700 - 2230
Saturday and Holidays - Lunch | 1100 - 1530, Dinner | 1700 - 2100
Ginza Station outlet: Located in the Echika area within the station, close to C2 exit of the Marunouchi sunway line
Daily | 1000 - 2300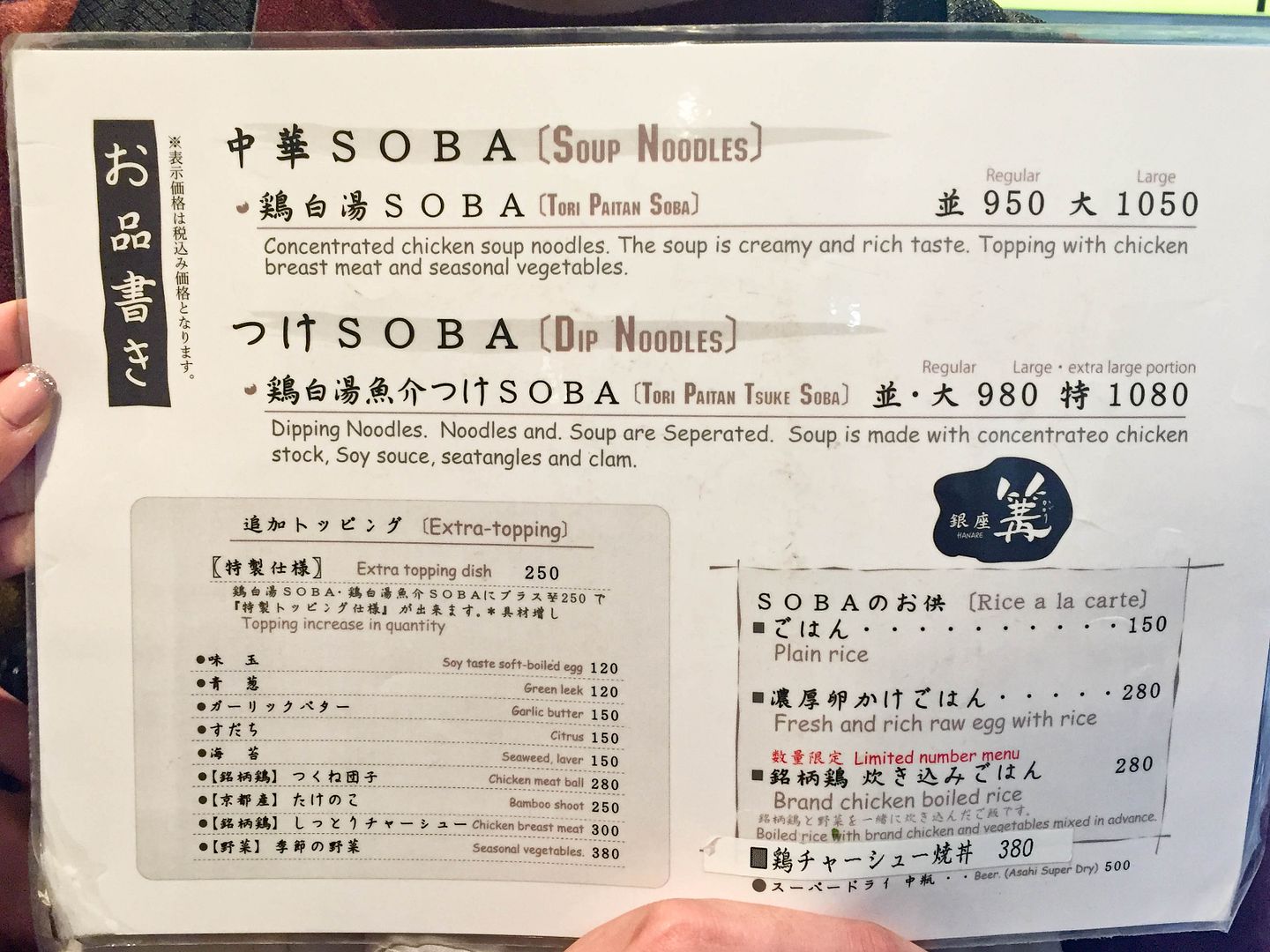 Kagari Ramen's Menu
Tori Paitan Soba (JPY950 for regular/ JPY1,050 for large)
This is the chicken based ramen. I've been very used to pork based ramen as I love the whole richness and depth of the soup. Little did I know that I would be blown away by this chicken based broth ramen! If you are at the main store, do look out for a sign that says "Soba". I was at the newer Ginza station outlet as I was there in the afternoon and they were opened the entire day!
The
Tori Paitan Soba
looked very unassuming, with a few slices of chicken breast and seasonal greens. The magic only happens when you take a sip of the life changing broth. With the strong flavor of a home-cooked Chinese boiled chicken soup, Kagari made it so much thicker and richer. I was almost in disbelief
—
how can chicken ramen be so good? The ramen noodles were al dente, chicken breast was tender and served with a molten japanese seasoned egg. This is my perfect and the best ramen I've ever had! Definitely highly recommend this!!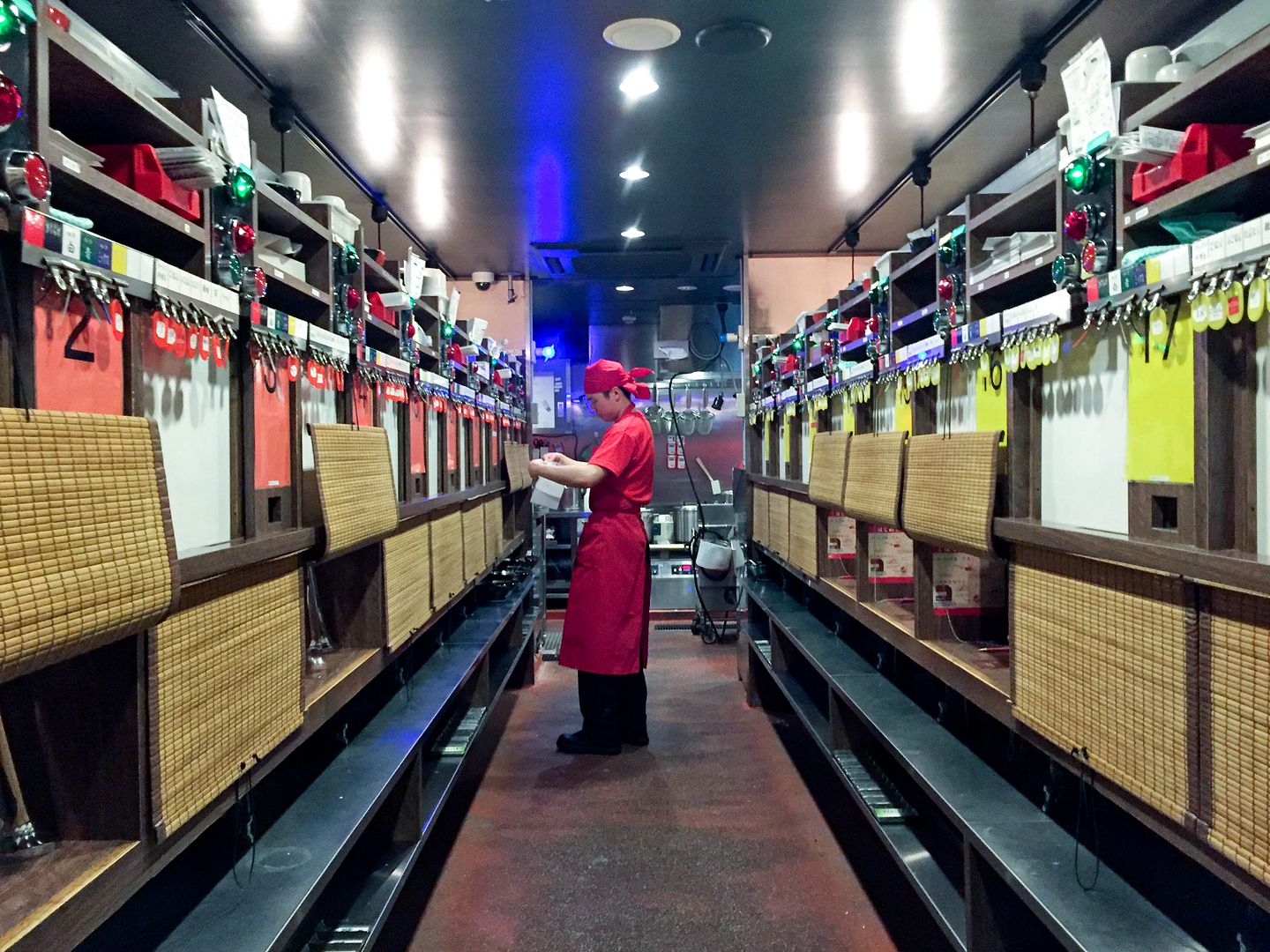 Various locations - Shinjuku, Shibuya, Harajuku, Ebisu etc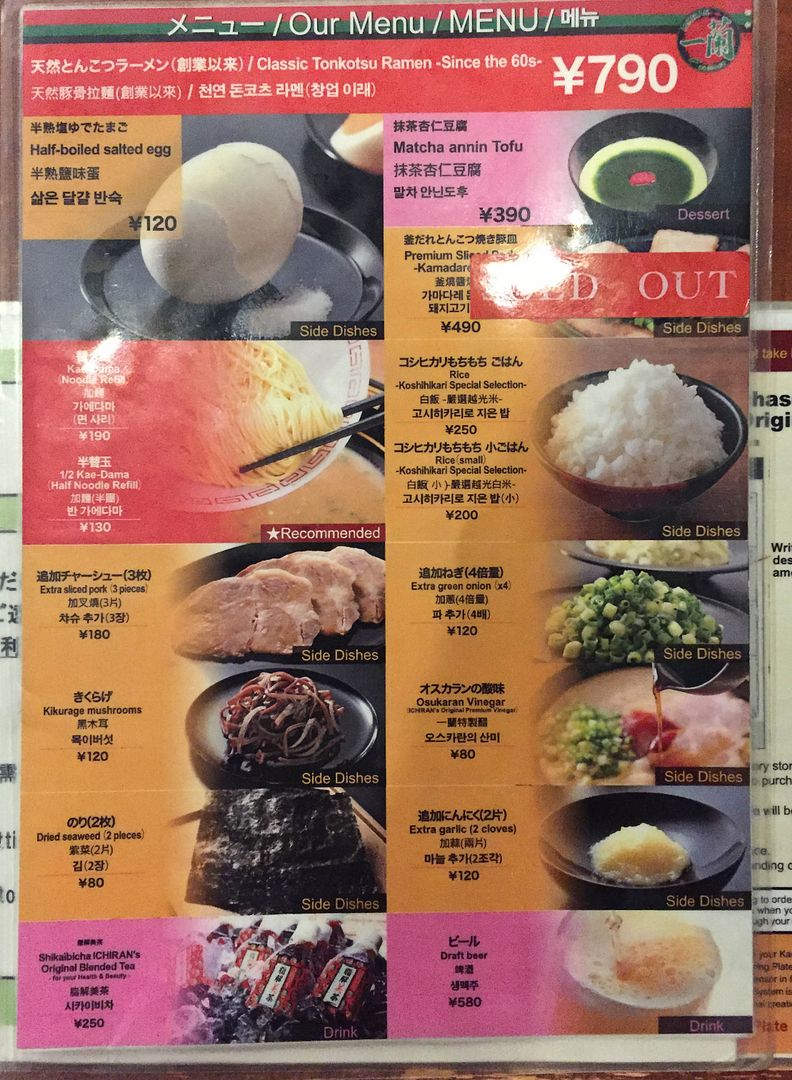 Ichiran's Menu
Ichiran is no stranger to many for its tonkotsu based ramen. It's my second time having it in Tokyo and no doubt, it never fails! Even at 11pm on a weekday night at the Shinjuku outlet, we had to wait in line for a good 45 minutes before we could sit ourselves in the single diner booth!
Classic Tonkotsu Ramen (JPY790)
You stand in line, purchase a ramen ticket via the vending machine then proceed inside to wait for an empty seat! While waiting for seats inside, I could even smell the aroma of the tonkotsu broth! You can choose the strength of your flavor, richness of the soup, amount of garlic, green onions, noodles' texture and amount of red sauce. I would recommend medium/regular for all except for the red sauce, which I think ½ the amount will do.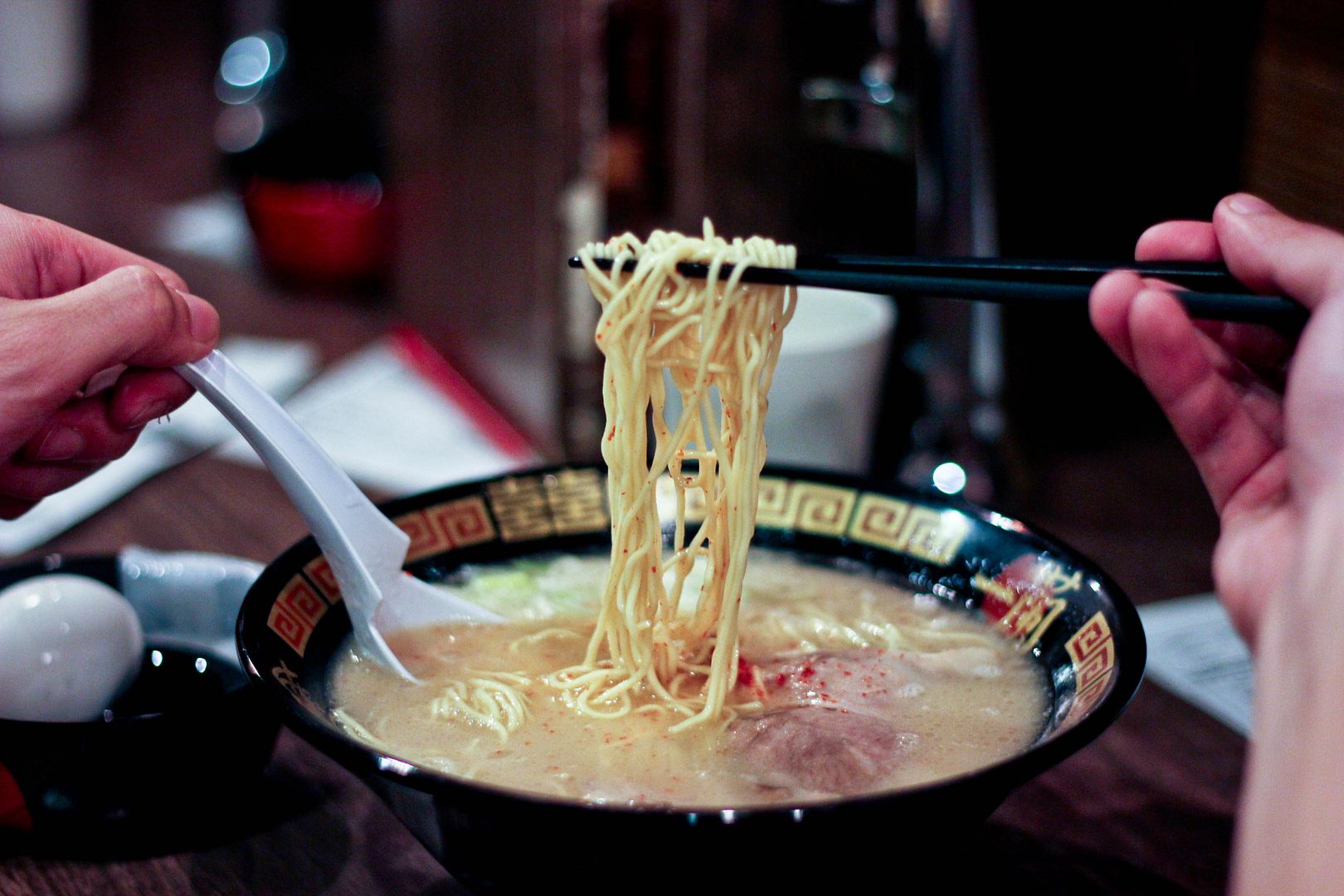 You can only see a pair of hands delivering your bowl of Ichiran to your booth. You can also choose to fold up the divider between you and your friend if you wish to dine "together". The tonkotsu broth was simply amazing. It packs a punch of flavor without being overwhelming and that's what I love about it because I can easily finish all the soup without being "gelat". Downside of Ichiran would be the thinly sliced and slightly tough pork and the hard boiled egg instead of the usual molten seasoned egg. However, I would easily forsake these weaknesses, all just for the properly cooked ramen noodles with that bowl of rich broth.
Tokyo Ramen Street located at Tokyo Station - head to the Yaesu side of the station
or Haneda International Terminal Airport Sky Garden
Rokurinsha Ramen's Menu
Special Dip Noodles (JPY1,060)
Rokurinsha is known for their tsukemen and you'll definitely see a beeline outside their Tokyo Ramen Street outlet at any time of the day. To make our 1 hour plus queue worth it, we just had to order their Special Dip Noodles with everything all in. Each order of noodles comes with 450g of ramen noodles, which is definitely way more than enough for most!
The noodles are served slightly cold, probably made this way so that the noodles do not stick to each other. The thick broth, also the dipping "sauce" is served in a considerably smaller bowl, indicating how concentrated it is! Made from pork, chicken, dried sardines, smoked mackerel and bonito flakes, you get a smoky savoury taste as you slurp it up with the noodles! The noodles had a great bouncy texture that will make you unknowingly have too many mouthfuls at one go! For the remaining broth, do request for hot water to be added and you will be asked if you'd like "orange powder" which I found out to be yuzu powder. You can then proceed to drink the soup with ease.
I am not that fond of the slightly cold noodles as I usually enjoy slurping down hot noodles when I'm eating my ramen. However, the overall taste and texture was really good so it's definitely still worth a try!
Various outlets - Harajuku, Ebisu, Meguro, Roppongi etc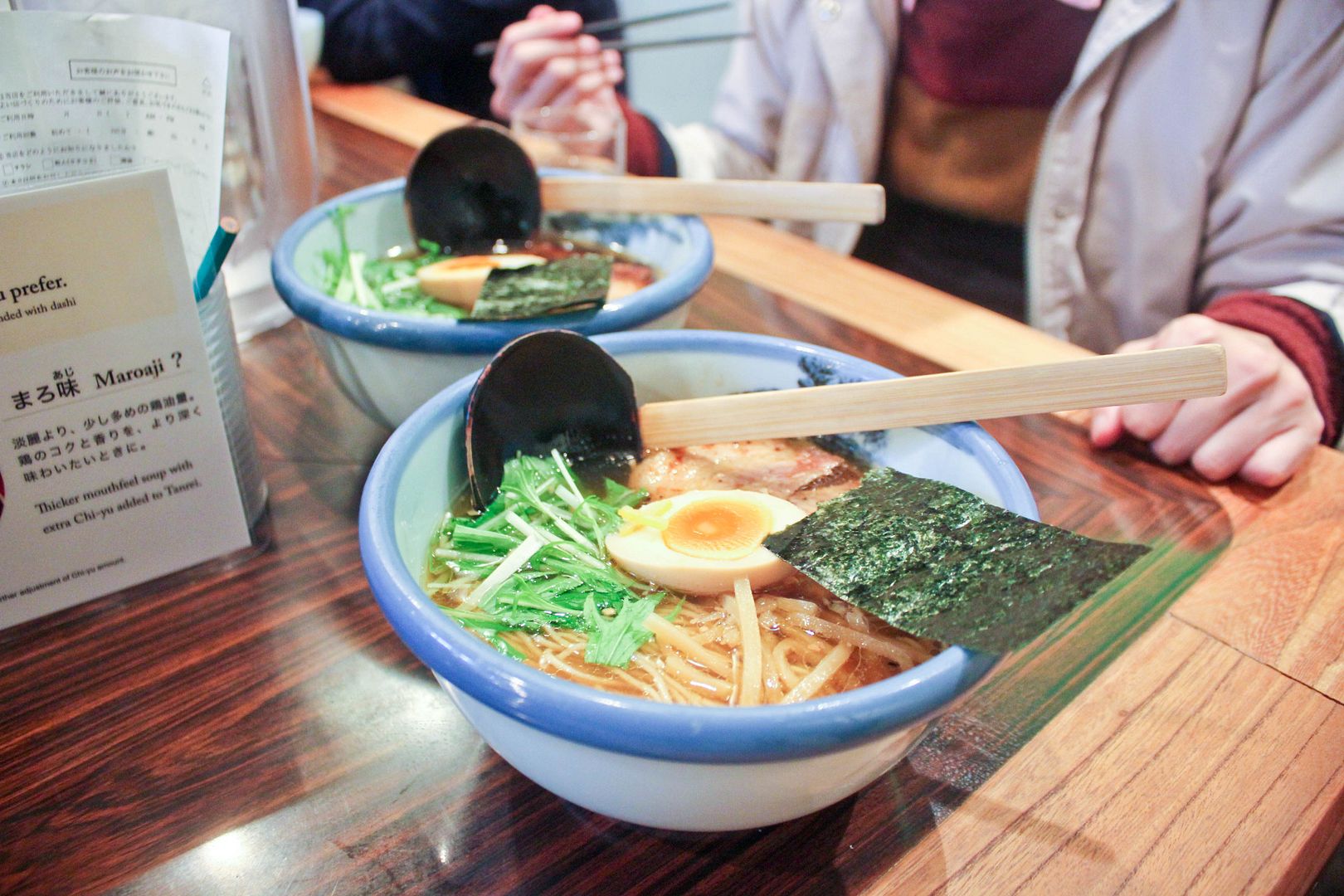 Afuri Ramen is well known for their yuzu ramen and upon hearing good reviews from others, I included it in my to-eat list! They offer the usual shio and shoyu ramen but we went straight for the yuzu versions. We ordered one yuzu shio and one yuzu shoyu so that we could compare them.
Each bowl of ramen comes with a piece of char siew, spring onions, seaweed and half a seasoned egg. We took a sip of the broth and we could not quite comprehend it. The yuzu tanginess was just way too strong, way too unsuitable to be a ramen broth. It had the refreshing element to it, which I would definitely prefer it in my dessert instead. Between the shio and shoyu versions, we could hardly taste any difference.
I would say this bowl of ramen is not for everyone, at least not for me. You have to really be a true blue yuzu lover to appreciate this!
I love Japanese food and can definitely have ramen anytime, anywhere. I am just so glad to have met Kagari ramen on my recent trip there and I can't even imagine how many other such bowls of ramen lie undiscovered within Japan!