Motomura Gyukatsu, Japan — Tokyo
You would probably be very familiar with tonkatsu, fried pork cutlet. But how about some deep fried breaded beef cutlet that is still rare on the inside? Shortly before my trip, I was recommended by a friend who even went back twice to Motomura Gyukatsu to have the gyukatsu fix. Located in the crowded districts of Shinjuku and Shibuya and highly popular amongst locals and tourists, this only means that you have to be patient to score a bite of this.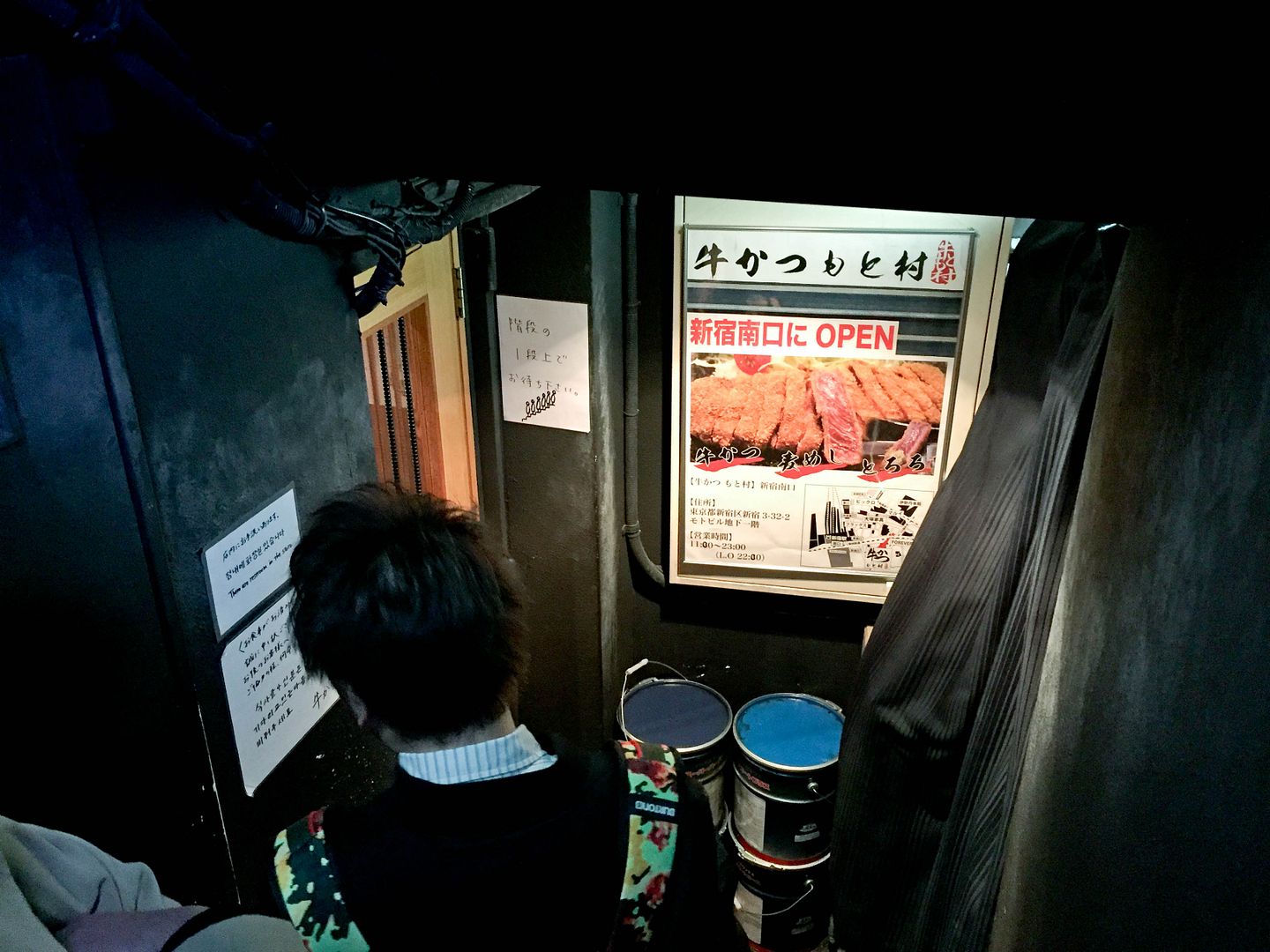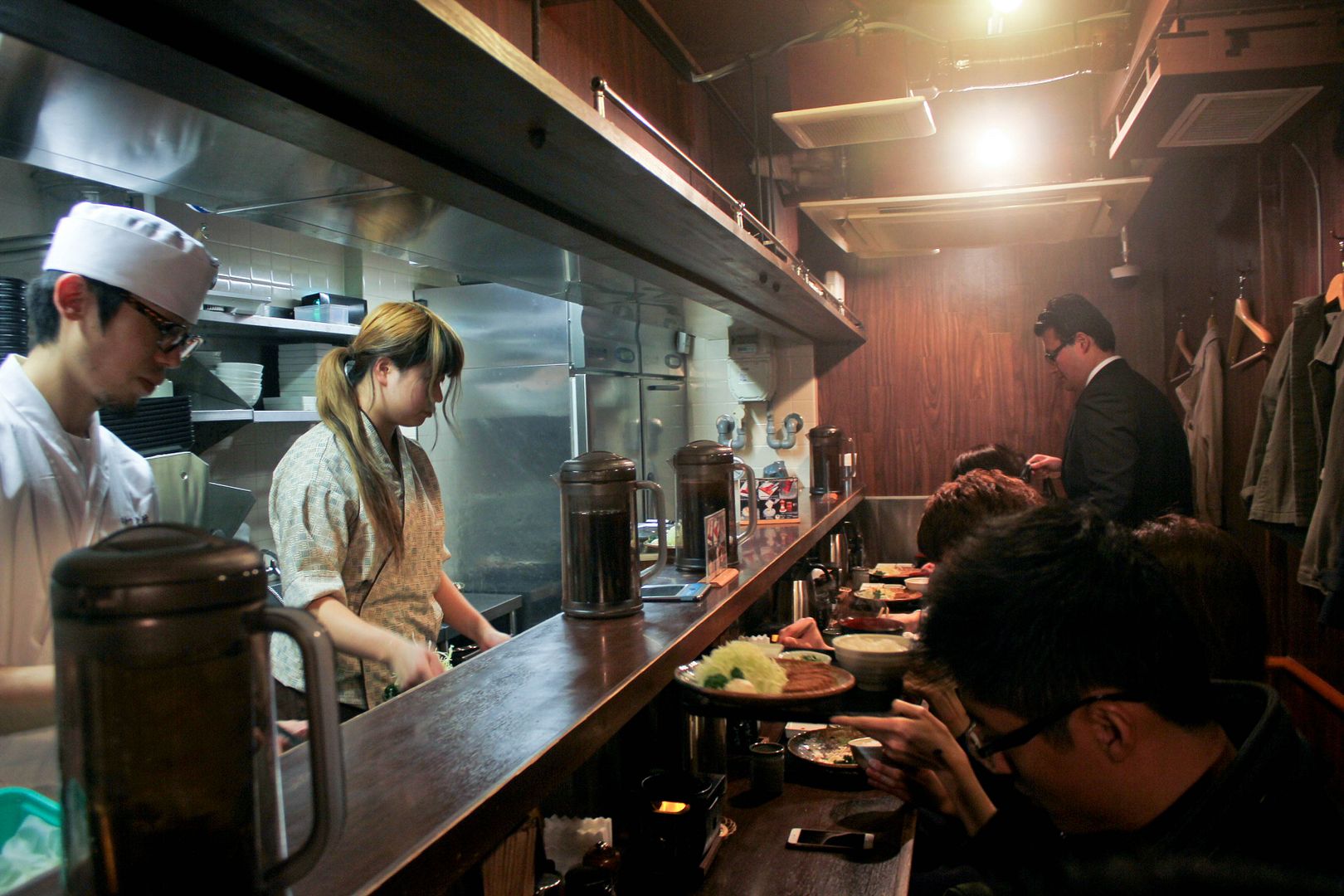 I noticed that the Japanese have a queuing culture and they are ever so willing to queue hours for food. Other than popularity, the other contributing factor would be the limited seats of their restaurant. In Motomura Gyukatsu Shibuya, there are only 9 seats. It was no wonder that I queued for 2 hours plus at 7pm on a weekday night.
GYUKATSU 130G SERVING (JPY1,300)/ WITH YAM (JPY1,400)
---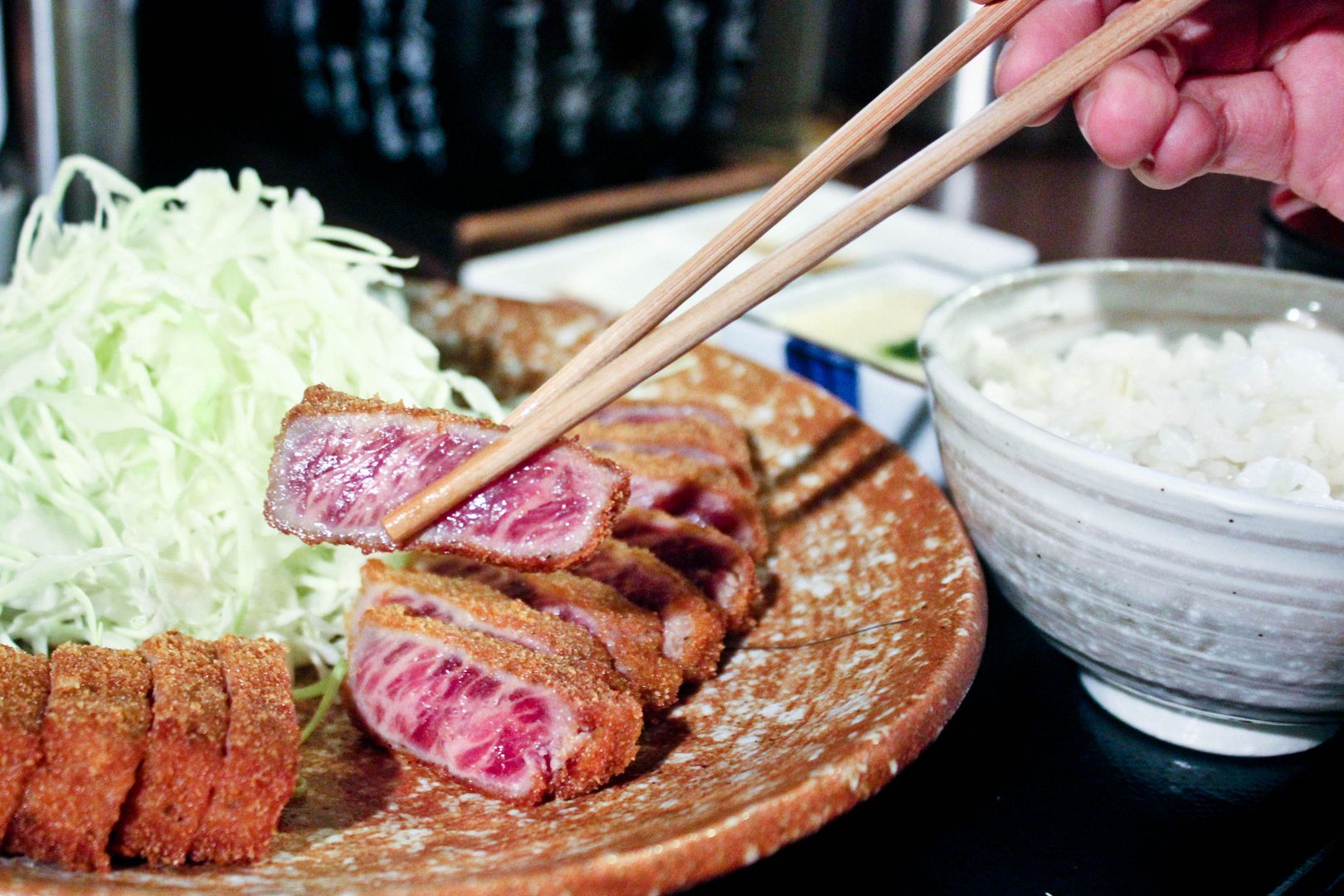 There is only one thing to order here — the Gyukatsu. We each had the 130g serving which turned out to be sufficient as we were considering if we should get the 260g (JPY2,100 or JP2,200 with yam) one instead. After calculating, we realized that it was only about SGD16! Wow, where can you find such a good deal in Singapore!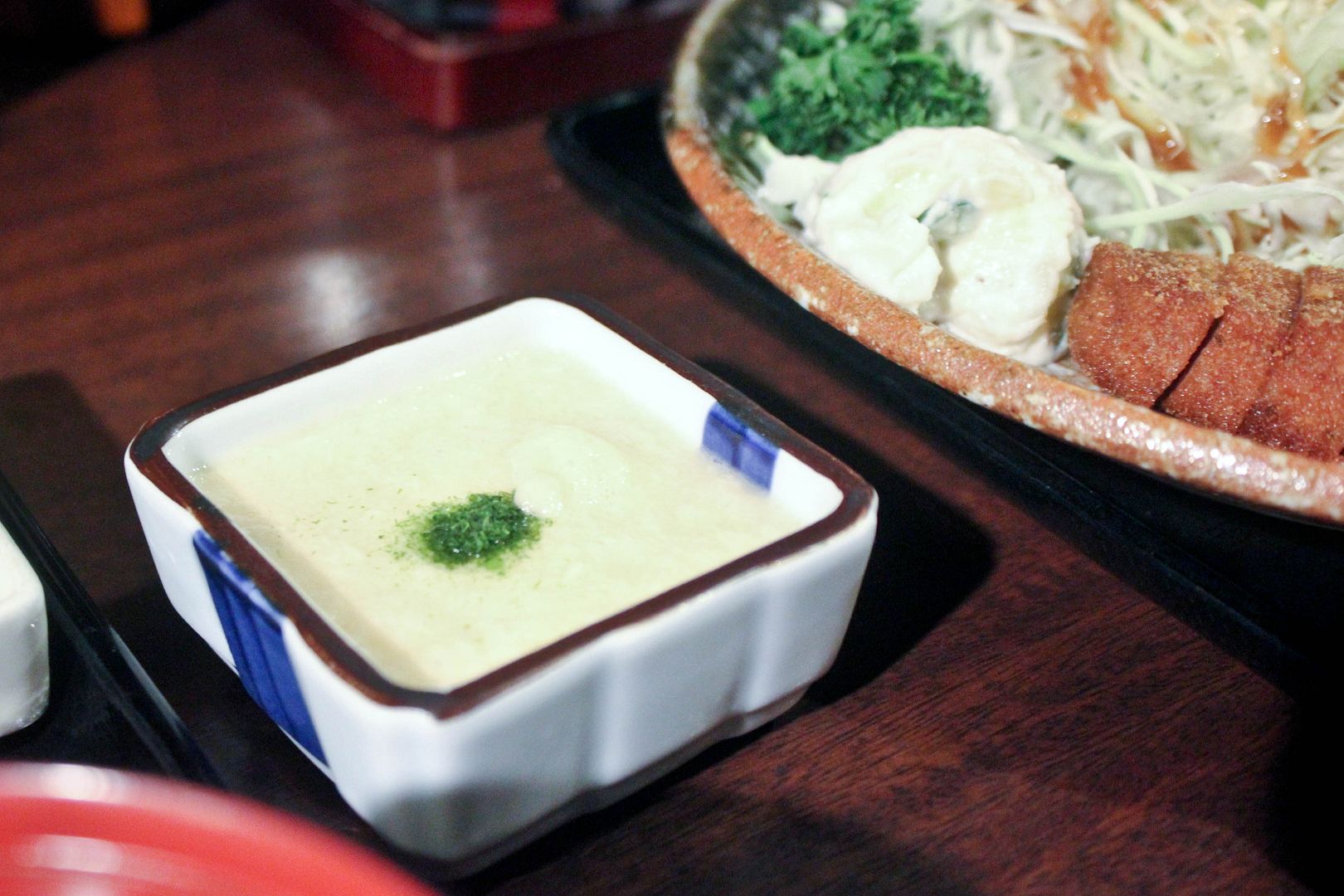 Each set is served with rice, two sauces (wasabi & soy sauce, horseradish sauce), cabbage and grated yam (for those who opted for yam). The grated yam is meant to be drizzled over your rice but we did not quite like it. It had a slightly grainy slimy texture which we could easily do without. There will also be a hot stone plate in front of each diner, where you can cook the gyukatsu to your preferred doneness as it is served rare on the inside.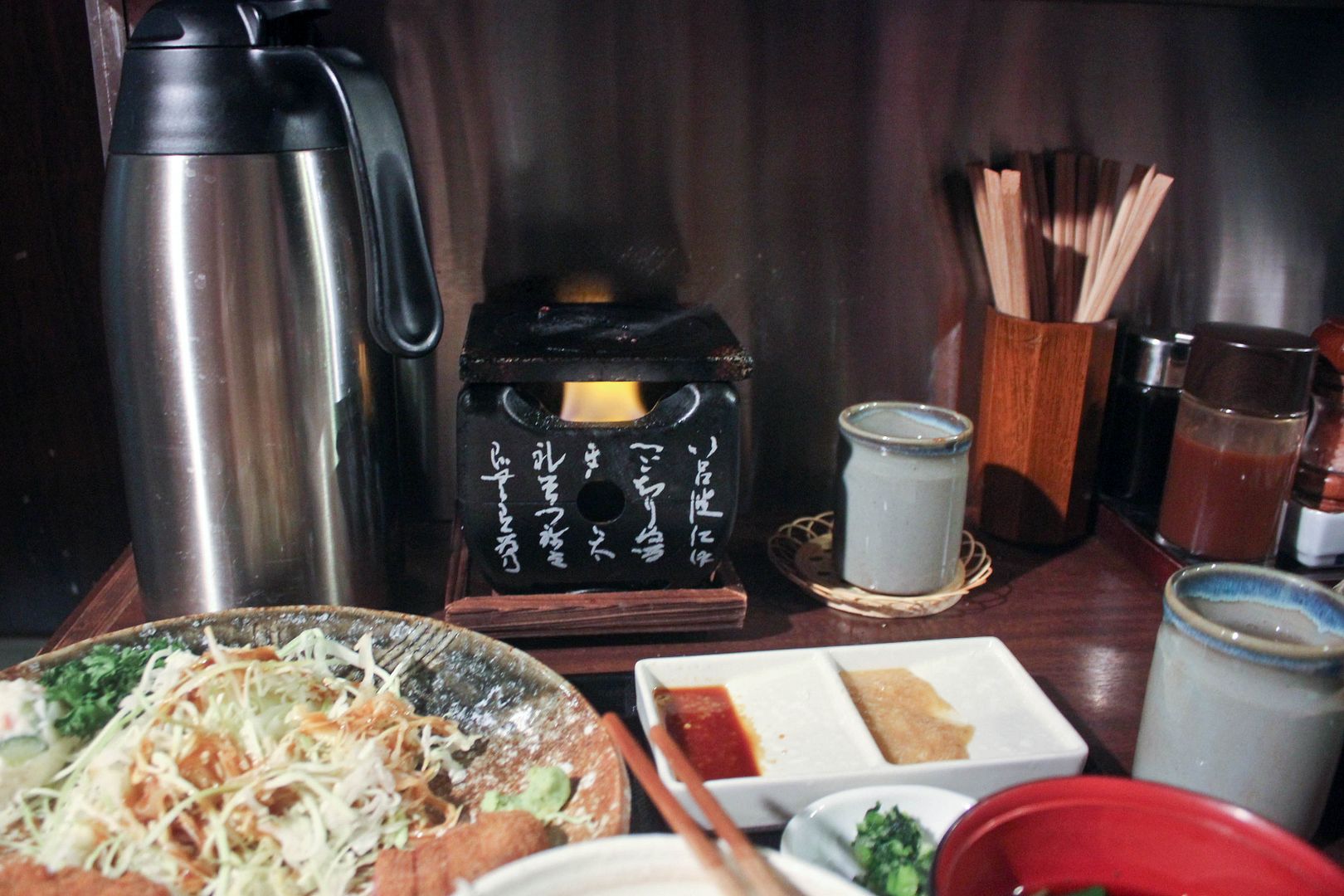 There are 3 condiments to enjoy your meat with — the wasabi mayo, horseradish or rock salt. The meat goes well with every condiment and I couldn't decide which was my favorite! Also, I found that searing the meat on the hot stone for about 3 seconds on each side is just nice. Nice tender meat with an even thin layer of crusted skin — very good technique there!
As Motomura Gyukatsu is open all day, you can probably try your luck during off-peak hours to shorten the queue time. Priced at JPY1,300 and the fact that gyukatsu is not commonly found in Singapore (or at least a good one), I would recommend you to put it on your Tokyo food list especially when it's this delicious!
Shibuya
B1F 3-18-10 Shibuya, Shibuya-ku, Tokyo
Daily 1100 - 2300 (LO 2200)
Shinjuku (at the corner of Nakajima sardine restaurant)
Shinjuku-ku, Shinjuku 3-18-10 B1F
Daily 1100 - 2300 (LO 2200)
Date of visit: April 2016
Other outlets at Yaesu and Shimbashi.