Kikokuso Ryokan, Japan — Kyoto
Kyoto, when compared to Tokyo, is more traditional and laid-back. The quaint streets of Kyoto momentarily brings you back in time, showing that no matter how advanced Japan is, a part of it still retains the traditions. I've been wanting to experience staying in a ryokan, a traditional Japanese inn where you sleep on tatami mats.
For the more modernised and nicer ryokans, they often come with a hefty price tag. I am so glad that I chanced upon Kikokuso Ryokan via
Yadoweb
. The customer service officer handling my reservation on Yadoweb was fluent enough in English to address my queries promptly.

Kikokuso is located near
Kyoto station
—
about 15 minutes by walking so that would be convenient for those travelling between Kyoto and other parts of Japan. To get to the various point of attractions, a
bus stop
is located just right at the corner. This worked well since traveling by bus is the more convenient mode of transportation in Kyoto. You can buy a bus pass which cost JPY500 per day from the bus driver at the point when you alight the bus
—
each trip is JPY230 regardless of distance so taking 3 or more buses per day would ensure you breakeven!
---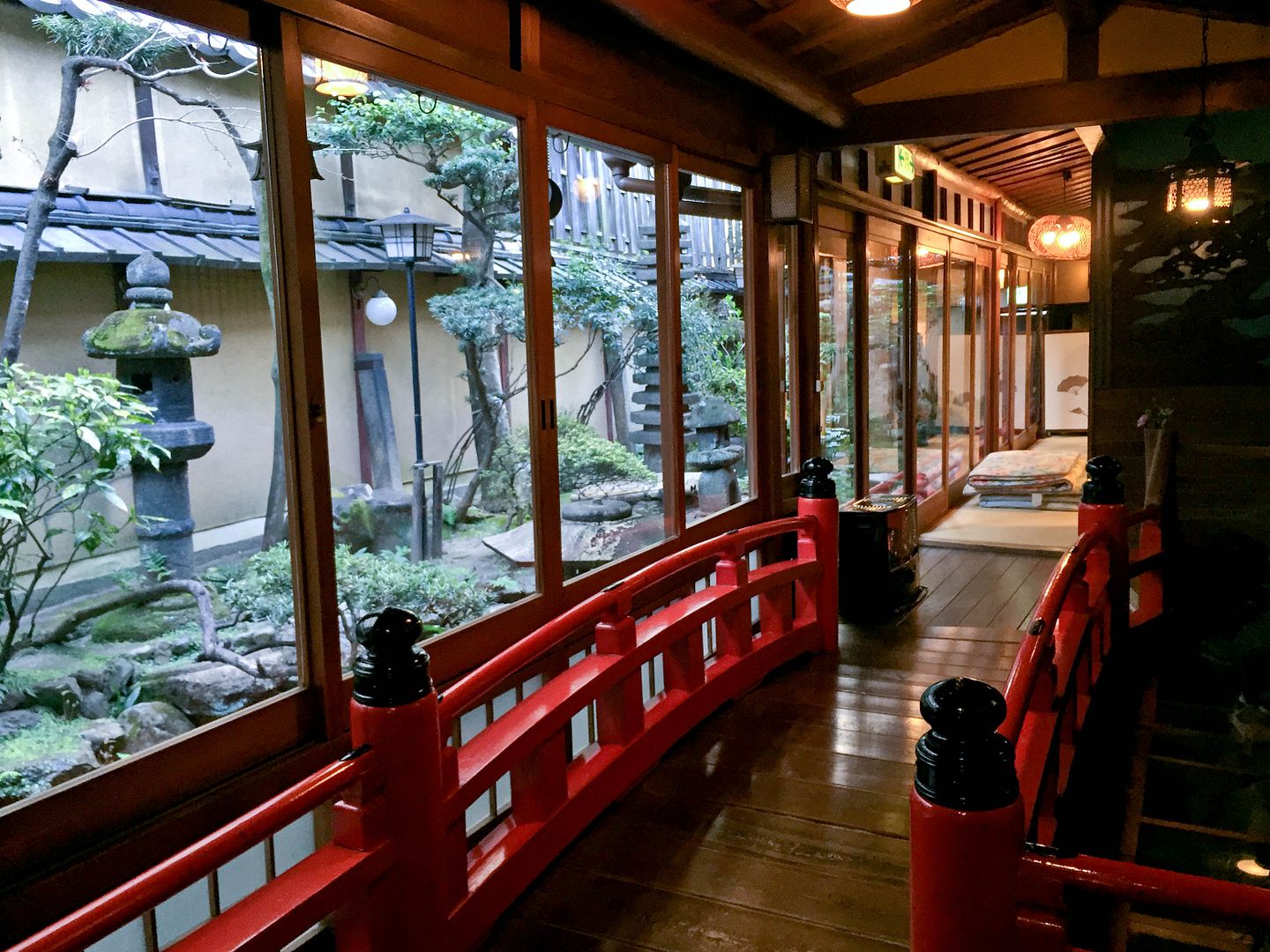 Communal baths
are a common feature in ryokans and honestly, I wasn't really looking forward to it. I saw that some ryokans have a private bath but that would be out of my budget. To shower at the communal bath, let the lady know your preferred timing so that she can ensure that it is available. I was sold by the communal bath! The communal bath came with a mini
onsen
that was filled with hot water (you could add more cold or hot water to your desire on the condition that we have to keep it hot at the end of our shower) and we could just soak (no soap allowed in the onsen!) ourselves inside before taking a shower.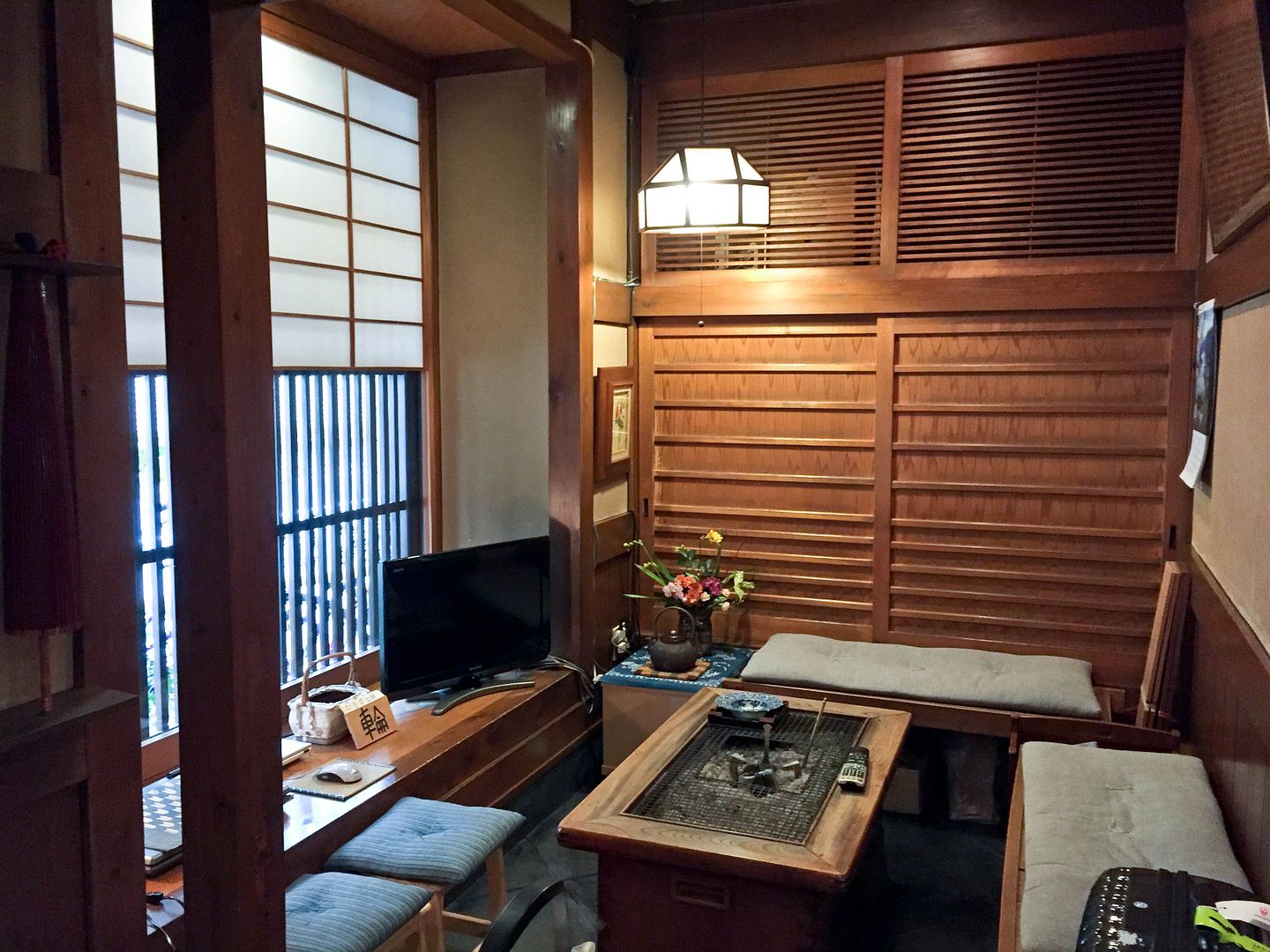 The owners of the ryokan were
very hospitable
. An old lady welcomed us when we first arrived with her chirpy voice. She would speak Japanese to us as she directed us around the ryokan and use her limited command of English to explain some things to us. Her tremendous politeness with her continuous bowing made us feel very welcomed, almost like royalty! Kikokuso is a family-run ryokan and their genuine service made our stay very comfortable.
Before leaving, the old man even told us to take care of ourselves as we were heading to take the overnight bus to Tokyo. Almost like a grandpa!
---
We stayed in the
8 tatami mats room
on the 2nd floor without private bath and toilet for
JPY21,200 / SGD260 per night
. It was a comfortable size for 2 people with a small balcony area. We had more than sufficient space to open up our luggages, sleep and walk around. The aircon had heating features which kept our room warm for Spring. There was a water boiler, toothbrush and Yuakatas provided in the room. Hair dryer is also available if you request from the staff. The sink is located right outside our room while the common toilet is on the first floor.
If you're wondering whether sleeping on the floor would be comfortable, the tatami mats and blankets were one of the fluffiest that I've ever slept in and we slept like babies throughout the night.
---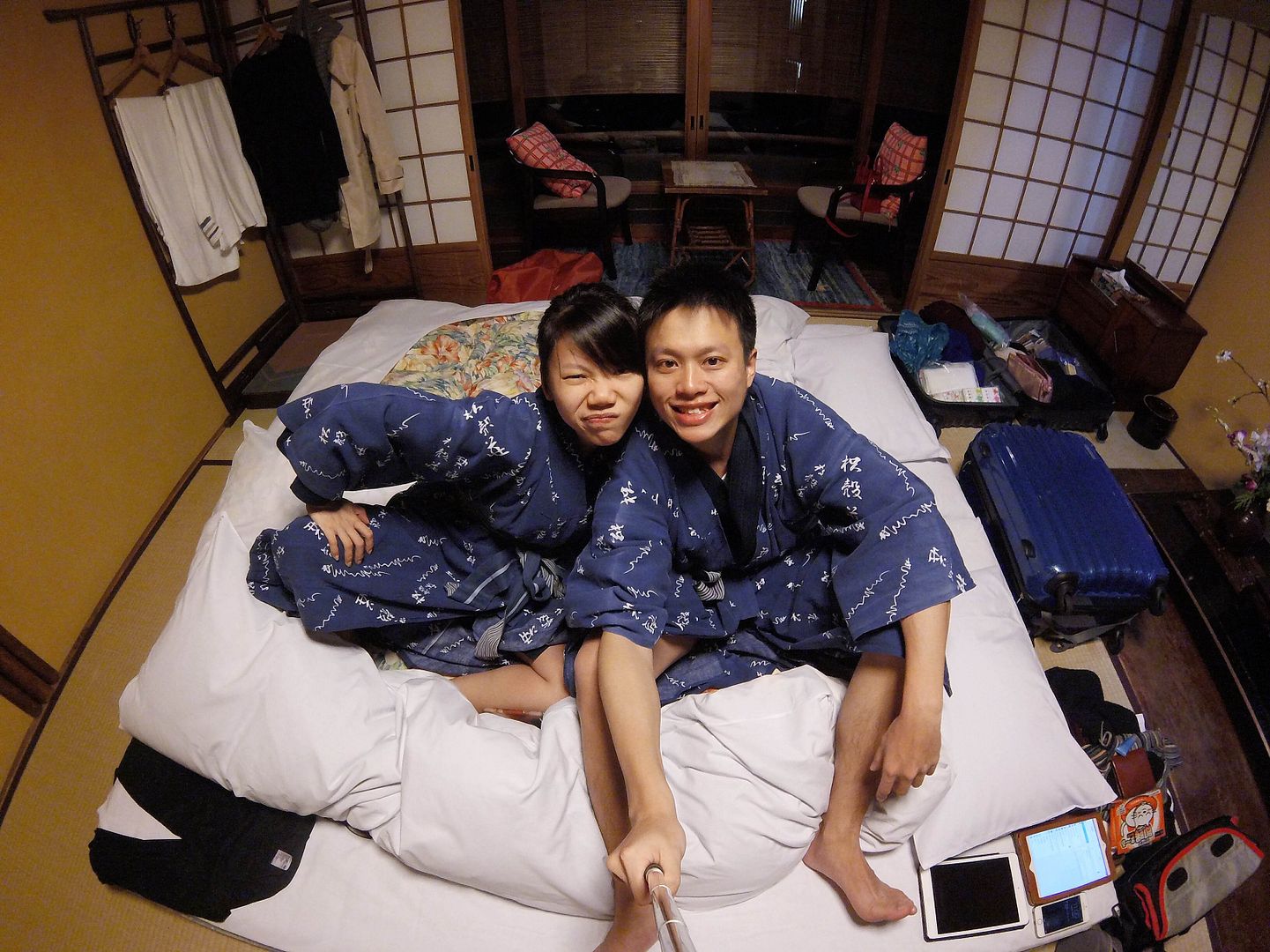 The friendly service and one of the most comfortable tatami mats were definitely plus points for Kikokuso. For my first ryokan experience, I definitely enjoyed my stay at Kikokuso!
Sumiyoshicho, Kawaramachi, Shichijyo Agaru
Hitosujime Nishi-iru, Shimogyo-ku, Kyoto, Japan
Date of visit: March 2016
Map from Yadoweb found
here
.