Roosevelt's Diner & Bar
See-through glasses, low hanging light bulbs, bright lights with the restaurant's name hanging above the bar and loud posters. Portraying a typical American diner bar, Roosevelt's interior is fun, casual and makes a good place to hang out with friends. The menu features the usual American suspects
—
salad, pasta, waffles, burgers and all day brunch menu items like eggs benedict and the big breakfast. Milkshakes, smoothies, wines and bottled craft beers are also available.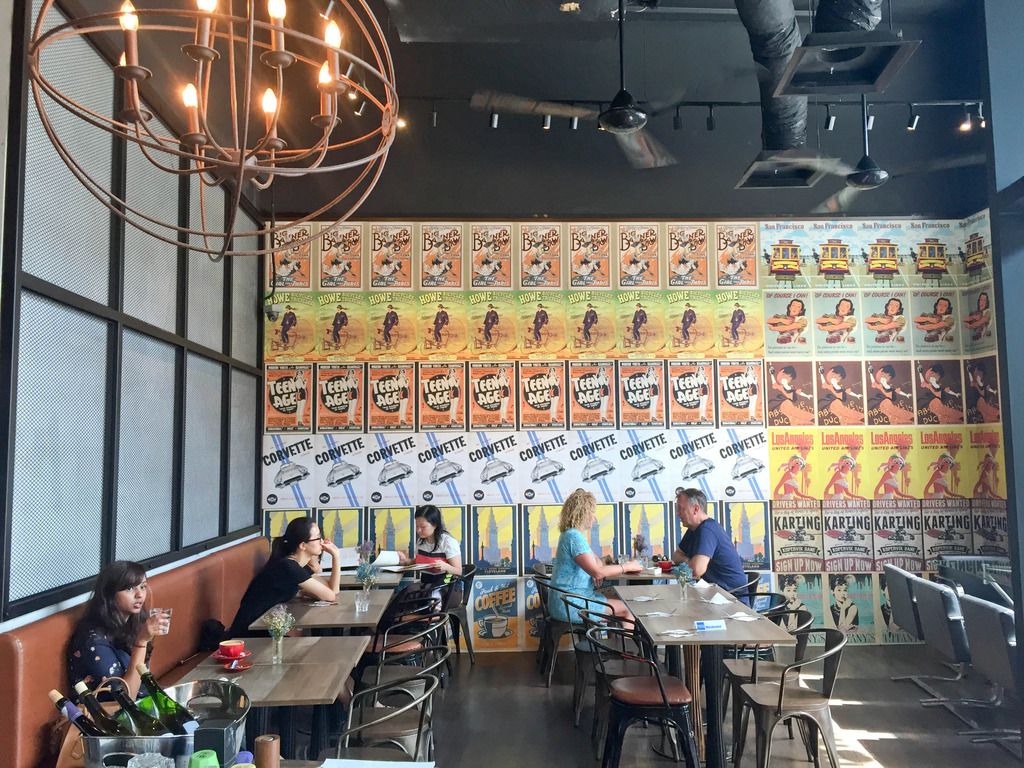 BEEF CHEEK ON POTATO PANCAKE
S$22

---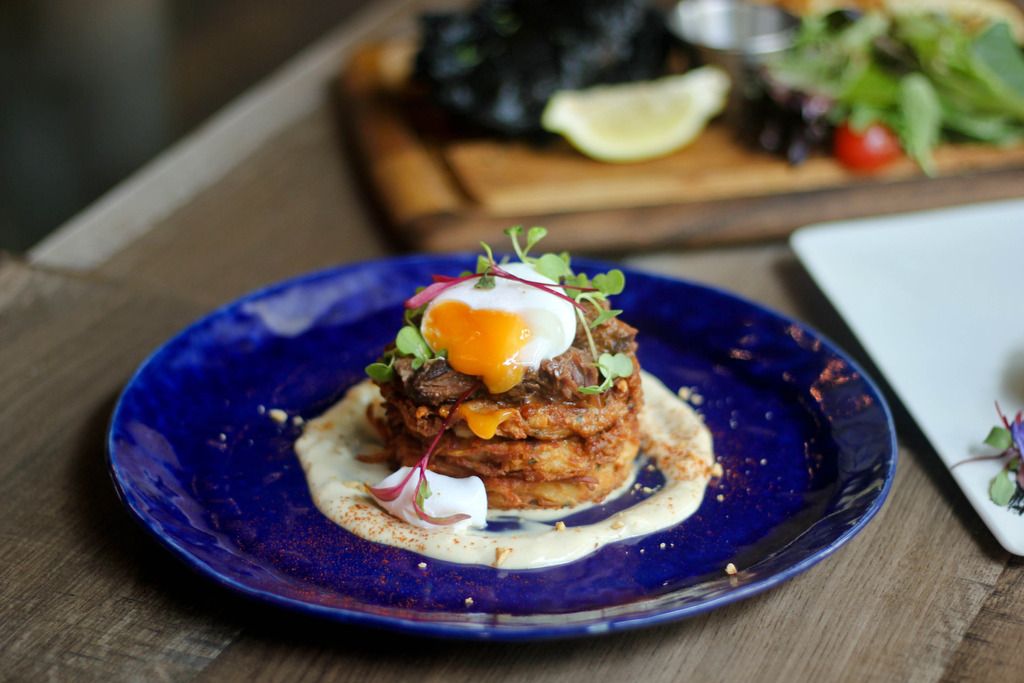 A stack of potato rosti standing tall and proud, topped with braised beef cheeks and a free range poached egg. It was one of my two favourite dishes that I tried! The rosti had crispy edges and was not greasy from frying. The beef cheeks were braised in an Italian red wine till fork tender. A cayenne buttermilk sauce was drizzled on the side, introducing a small touch of acidity to the dish. Potato and beef really do make such a good comforting pair!
S$28

---
This was my other favourite dish. Not the most appetizing looking dish, but this fish and chips was simple and nicely done. The seabass fillet was thick and juicy, coated with just a very thin layer of squid ink batter. The winning formula here for me would be the crispy skin. Siying shared with us that beer is added into the batter (mix of two different flour) to break down the molecules, to allow more surface area to be in contact with the oil. It remained crispy after a period of time which if otherwise, usually is the deal breaker for fried food! The house-made mint cider tartar sauce was slightly refreshing with a hint of mint in it, pairing well with the fried fish.
TRUFFLE POTATO FOAM WITH CROISSANT
S$21

---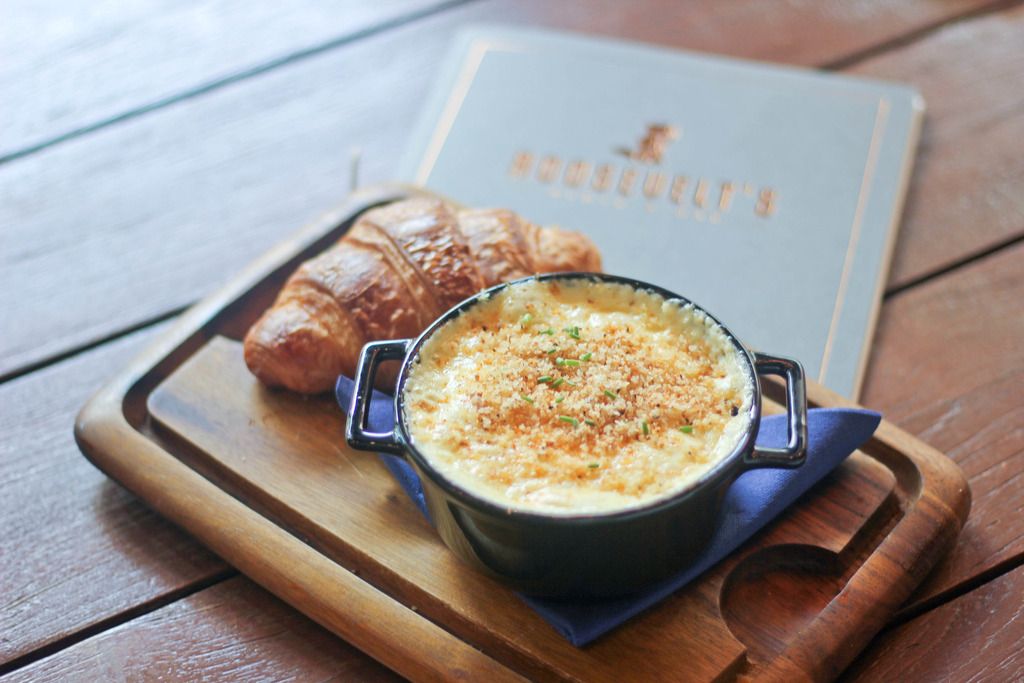 For those who prefer something softer and easier to eat, you may opt for the truffle potato foam. Mash potato with truffle oil, butter and cream are added into the siphon, which transformed the mixture into a dense mousse form. It is completed with some torched parmesan, garlic panko breadcrumbs, bacon bits and free range poached eggs hidden right inside! The mousse was slightly too creamy for me, but it was enjoyable having it in small amounts with the butter croissant!
Apart from the above, we also tried the salads and eggs benedict which were both nothing to shout about.
With sesame dressing, tofu, mushrooms, sous-vide salmon, soba, edamame, pomegranate S$18

---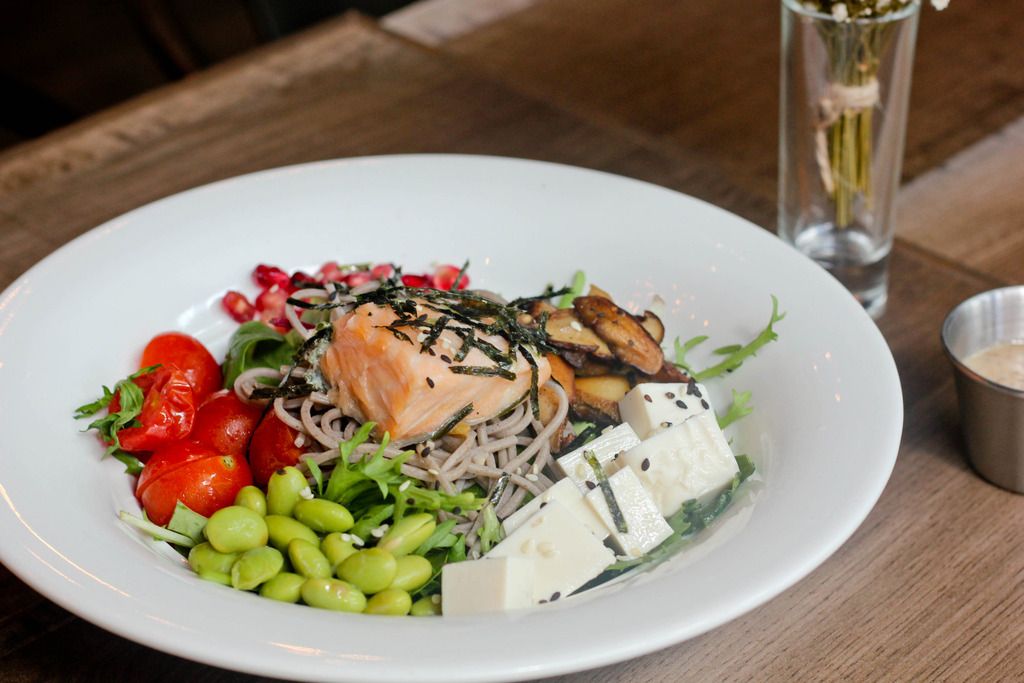 With salsa, pickled cabbage, avocado, mixed greens, grilled shrimp, hot sauce yogurt S$17

---
ROSE-SMOKED SALMON BENEDICT
With free-range poached egg, yuzu hollandaise, tobiko, english muffin S$19

---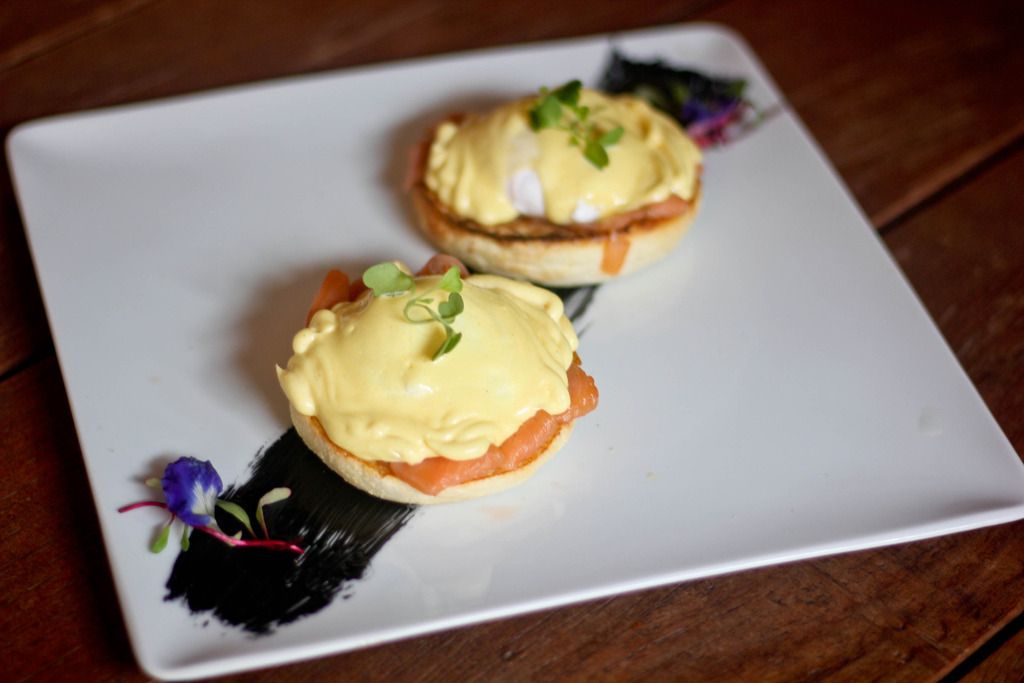 The creation of Roosevelt's menu is done in a slightly different manner from other restaurants. Siying, the F&B Director of Roosevelt's, is studying the link between each individual's character and their palette type. Hence, the menu is made with the varying customer's preferences in mind, which should help everyone in the party find something they fancy at Roosevelt's. And did I mention how convenient their location is? Right at exit H of Outram Park Station!
Thank you Eleanor for extending the invite and Siying for hosting!
331 New Bridge Road #01-04
Mon - Thurs | 1100 - 2200
Fri | 1100 - 0000 Sat | 0900 - 2300 Sun | 0900 - 2200