Oxwell & Co.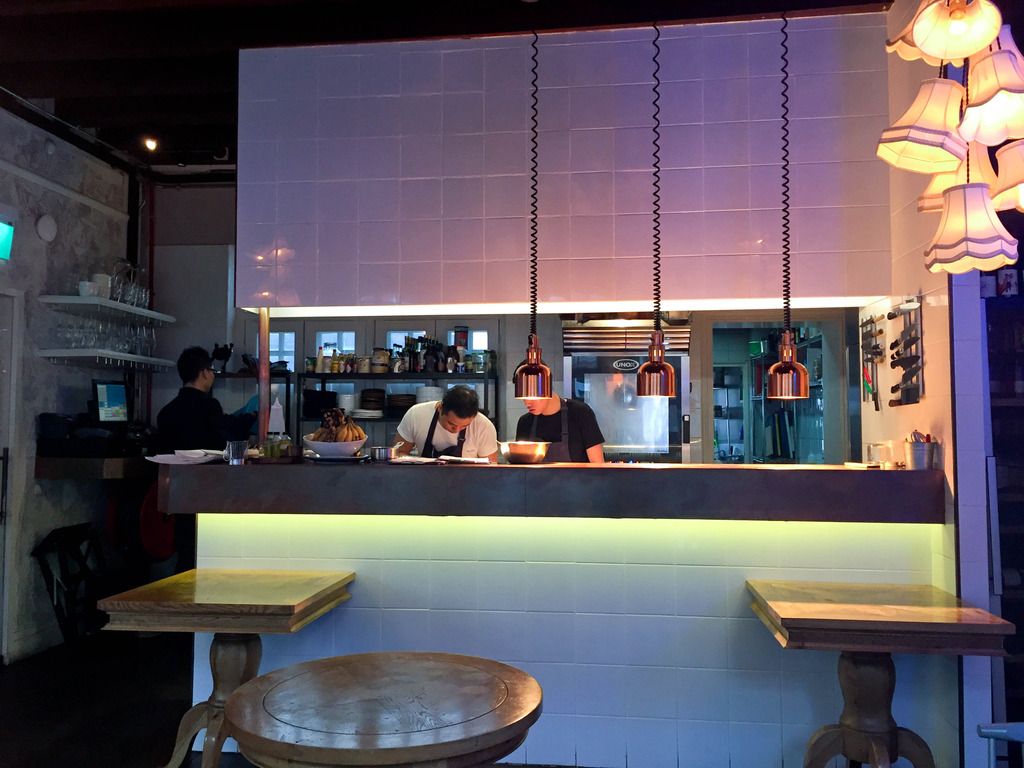 From 8 June 2016 onwards, ladies can enjoy an
exclusive three-course dinner
menu every Wednesday. With this order at SGD50++, you get to enjoy a glass of Perrier Jouet champagne on arrival and complete the meal with a dessert cocktail pairing.
Oxwell & Co. is fun, chic and happening. It's really your choice to grab a beer at the bar on the first level, which overlooks the streets of Ann Siang, have a quiet dinner on the second storey, or just have a cocktail at the rooftop bar.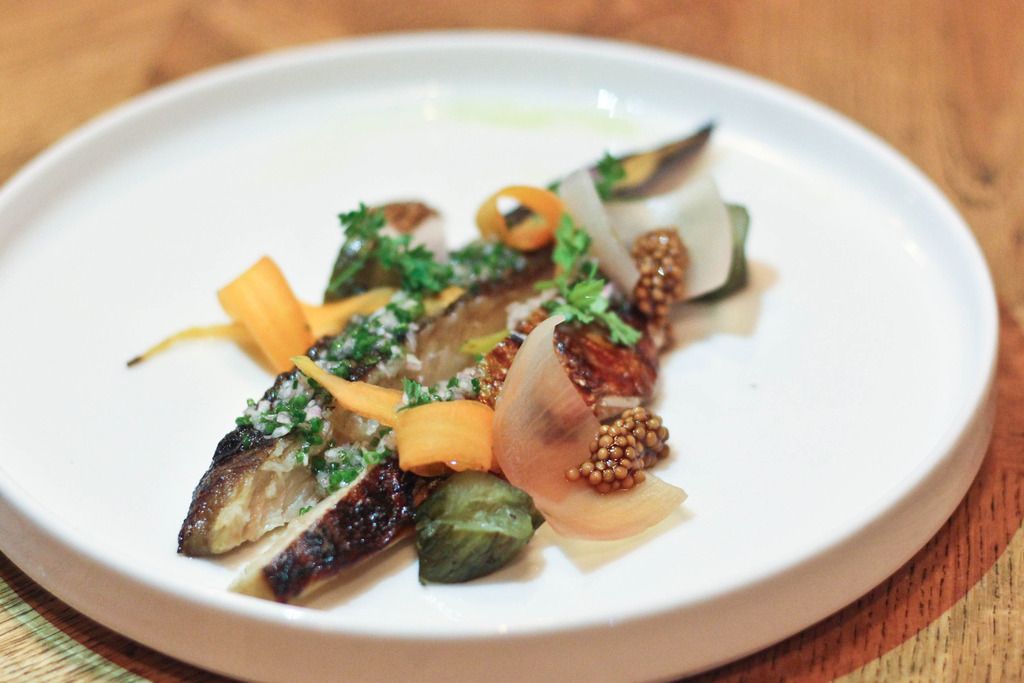 JAPANESE TOMATO SALAD
---
For the starters, it is a choice between the two available options, cured mackerel or tomato salad. The
cured mackerel
was served with housemade pickles, mustard seeds and juniper dressing. With the sour notes from the pickles and dressing, this dish was both salty and tangy! While I liked the mackerel, I did think that a creamy sauce might just balance it out. The
japanese tomato salad
came with homemade pesto, cottage cheese and sweet pea sprouts. These tomatoes were to die for. They were extremely juicy and paired well with the pesto and cheese. Wonderful combination indeed. My choice of starters
—
definitely the salad over the mackerel.
POACHED FREE RANGE CHICKEN
---
RED GROUPER FILLET
---
Similar to the starters, you will be given two options for the entrees. The
poached chicken
was served with white asparagus, deboned fried chicken wing, fried chicken skin and garlic flowers. The chicken breast was moist and tender, which fulfilled my number one criteria for well-cooked breast meat. I also especially loved the white asparagus that was thick enough to enjoy a good bite out of it.
The
red grouper fillet
was comparably more plain tasting. Paired with a champagne beurre blanc sauce and citrus couscous, much of its flavor comes from the couscous which tasted like a mild set of generic herbs and spices. This is probably your choice if you prefer lighter mains.
MILK & HONEY
pictured foreground left
LEMON POSSET
pictured foreground right
---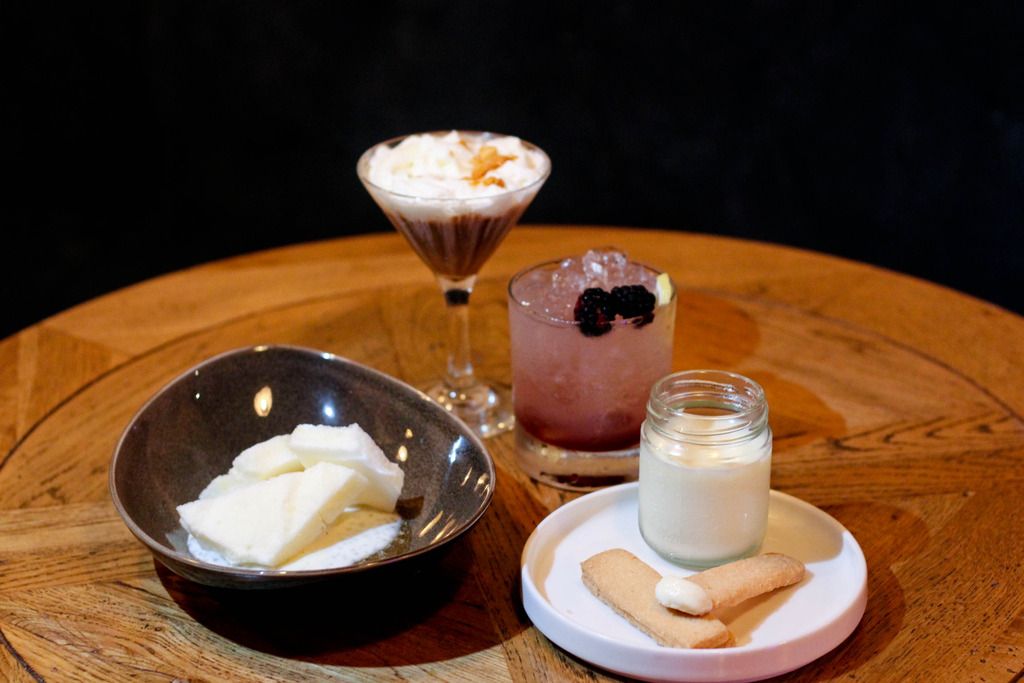 It would be difficult if I could only choose one out of the two dessert choices. The
milk and honey
is made of milk meringue, vanilla ice cream, coconut cream, sago and honey. The meringue was extremely light and crispy without being overly sweet. Take a bite of the meringue, followed by a spoonful of the creamy honey base for maximum enjoyment
—
this milky dessert is so simple yet so well done.
The
lemon posset
comes with a smooth lemon curd and shortbread. The shortbread was intelligently made with tiny rice grits that gave a really crunchy bite! Pair it with the tangy lemon curd and you will find yourself continuously wanting for more. There wasn't enough shortbread for dipping but that was okay, as the lemon curd was so creamy and well balanced that I could have it on its own!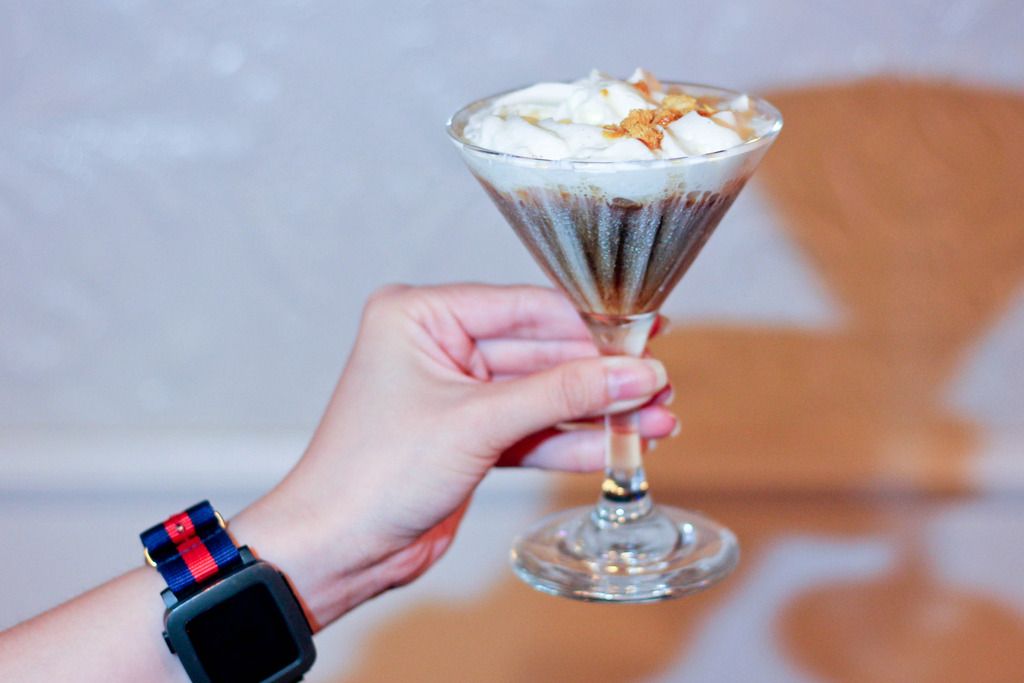 LAVENDER FLOWER BRAMBLE
---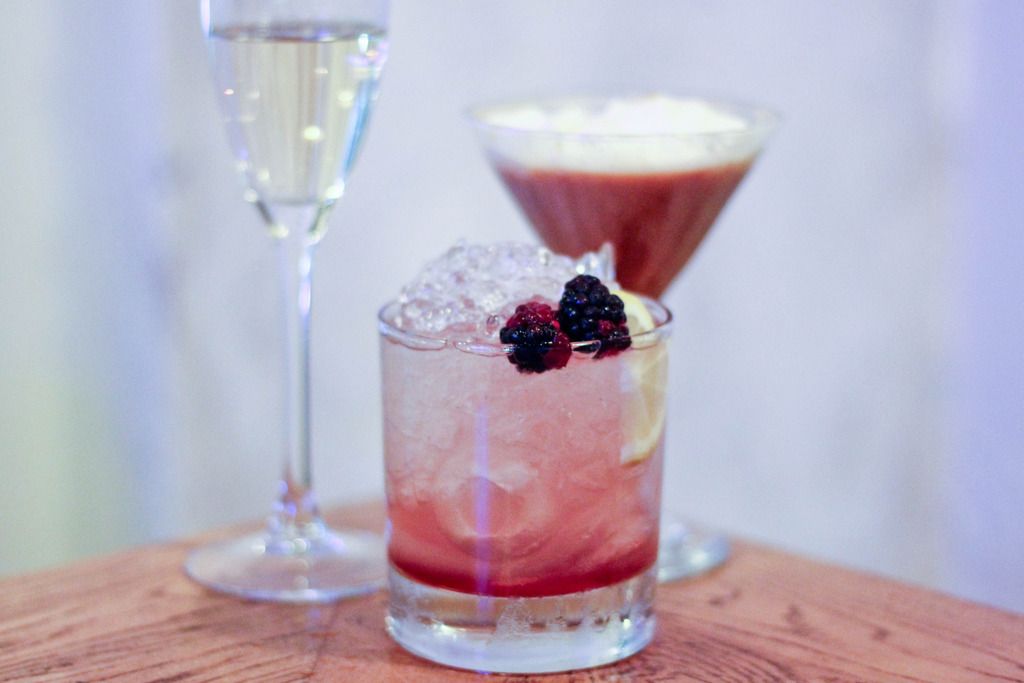 As part of this ladies only set menu, a dessert cocktail comes with your dessert! Depending on your personal preference, you could go for the
Reviver
if you prefer a whiskey based cocktail, or the
lavender flower bramble
if sweet gin based cocktails are your thing. Either way, your meal should end on a good note!
I would highly recommend this place for the ladies if you are looking for a place to hang out on a Wednesday night. For a champagne, dessert cocktail and 3 course dinner, it can't be more worth it than this! For the men, now you know where to head to on Wednesdays to find the ladies!
Thanks Sherena for the invite and Oxwell & Co. for hosting!
5 Ann Siang Road Singapore 069688
Mon & Sat | 1600 - 0000 Tues - Fri | 1200 - 0000 Sun 1200 - 0000