Joo Bar — Design Your Own Bibimbap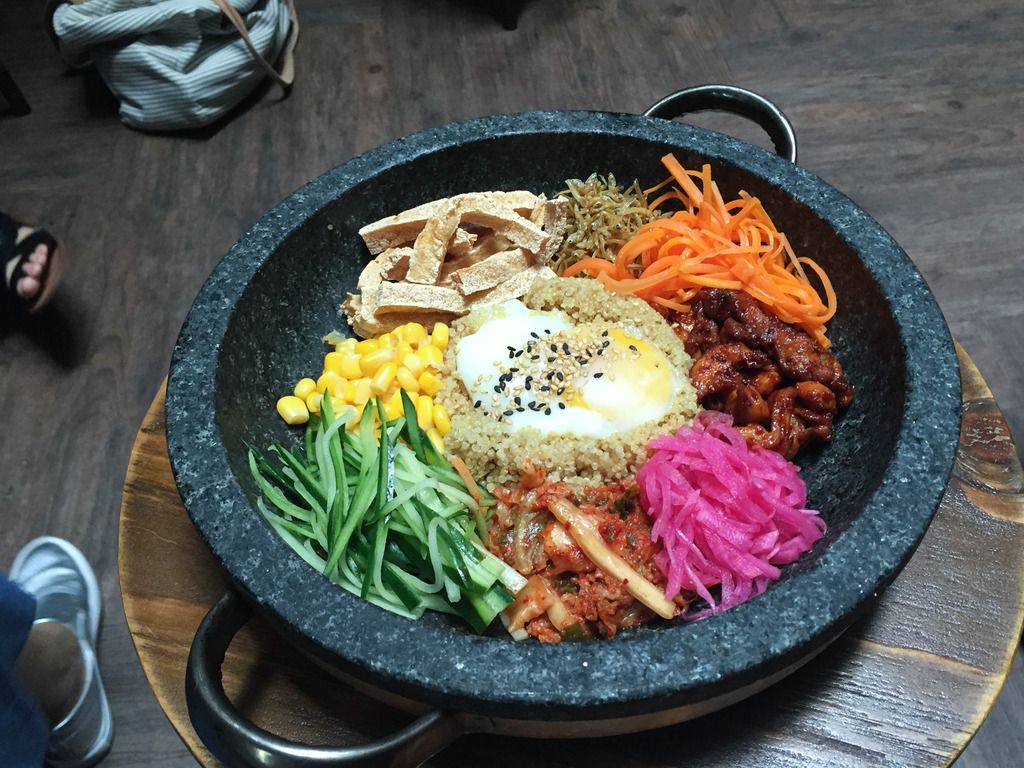 Joo Bar is popular amongst the alcohol lovers for their homemade rice wine and other Korean alcohol beverages. Recently, they have launched a new lunch menu item
—
Design Your Own Bibimbap
. It's time to get creative with your very own lunch bibimbap!
Priced at S$10.90, you get to choose 1 carbohydrate, 1 protein, 3 complements and 1 sauce. I was totally spoilt for choice trying to choose my perfect combination.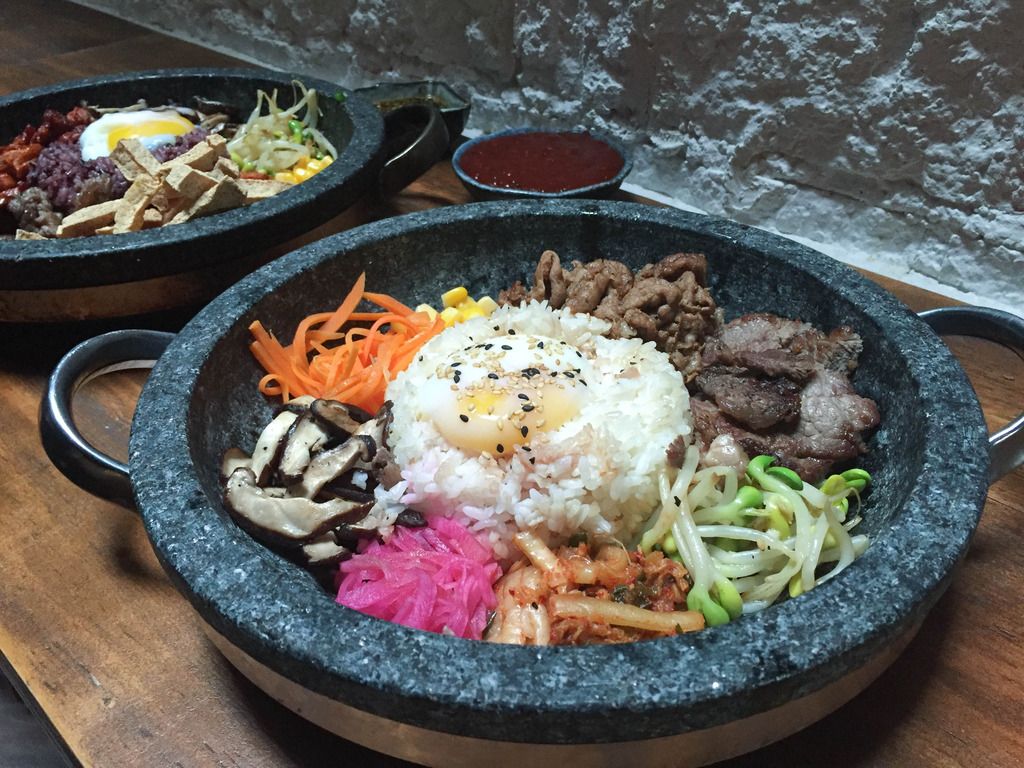 For the carbohydrates, purple rice and quinoa (additional S$3) are available in addition to the usual white rice. For protein, choose from spicy chicken, beef bulgogi and stir-fried pork or the broiled saba and Argentinian grassfed steak at an additional S$1.50 and S$4.50 respectively. If that isn't enough, there is also a range of over 10 complements to choose from.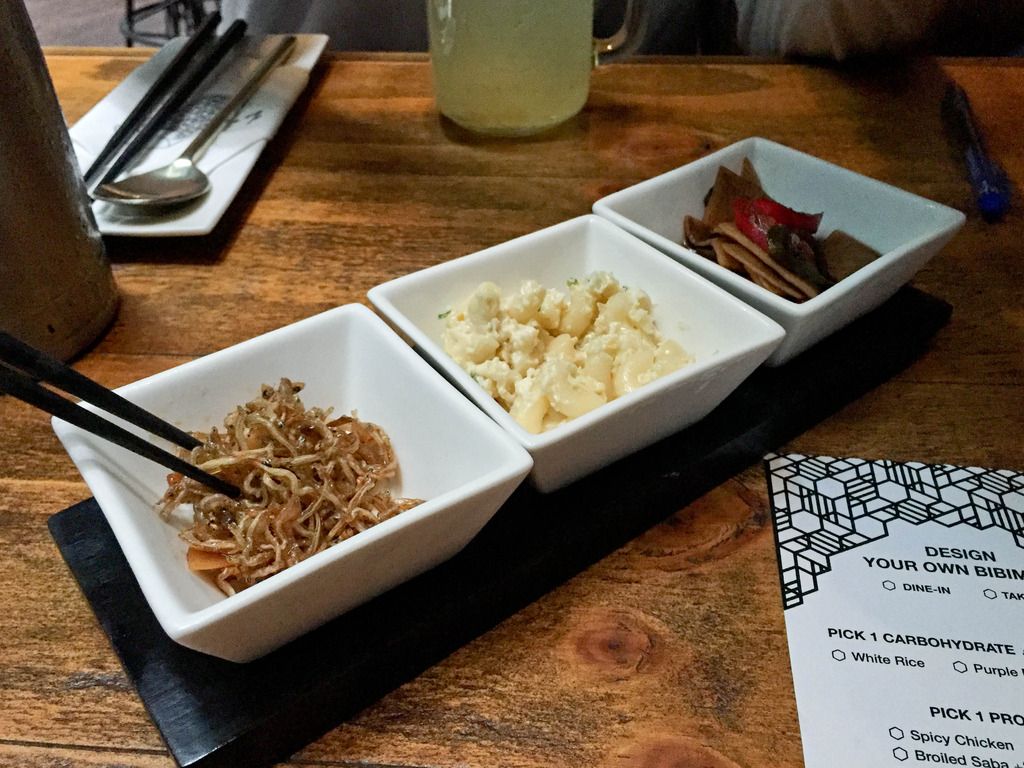 I might have gone a little overboard with the beef but I chose both the beef bulgogi and steak for my bibimbap. Both the beef were slightly on the dry side on its own but was alright when it was all mixed up! For my complements, I chose the kimchi, corn, carrot, pickled radish, sauteed mushroom and korean bean sprouts. I love all the crunch and sweetness I had from the ingredients I chose! Do note that kimchi is not served as a banchan here so you have to order the kimchi if you would like to have it in your bibimbap! It might sound disappointing for all you kimchi lovers out there, but I have to say that the 3 banchans served during my visit were super awesome
—
anchovies, mac & cheese and soy sauce radish!
For the sauce, a savoury soy sauce option is available for those who prefer that over the sweet and spicy gochujang! The savoury sauce reminded me of the one used in Pepper Lunch and I still enjoy my bibimbap more with the gochujang! To enjoy, simply give everything a good mix and tuck happily into it. The serving size here is quite huge so beware, a food coma definitely ensues after such a hearty lunch!
Thank you Eleanor for extending the invite and Cherry from Joo Bar for hosting!
Daily | 1130 - 1430, 1730 - 0000