Honolulu Cafe Singapore
Singapore seems to be catching on the Hong Kong food wave here with the introduction of Jenny's Bakery, Mak's Noodles, Tai Cheong Bakery (pop-up) and now, Honolulu Cafe Singapore. The opening of Honolulu Cafe brought me to The Centrepoint Orchard, which seems like it's undergoing a revamp to bring in more food tenants, something that a lot of malls in Singapore is heading towards… Yay or nay?
Flashy neon yellow signboard, black and white square tiles flooring, booth seats… These are some features of the Singapore branch that aims to mimic the typical Hong Kong cha chaan teng, albeit missing the rowdy staff yelling Cantonese across the cafe.
On to the food, the menu is split into Baked Goods, Toast, Sandwiches, Instant Noodles, Main Course, Curry Specials and Drinks — find the complete menu at end of post.
HONOLULU EGG TART (SGD1.70)
---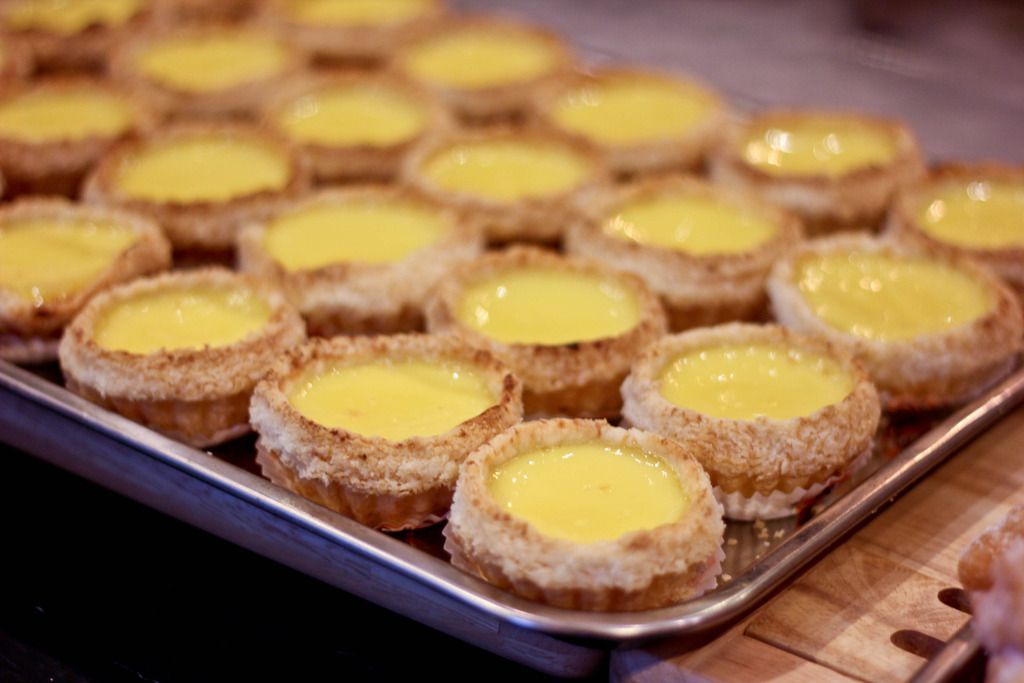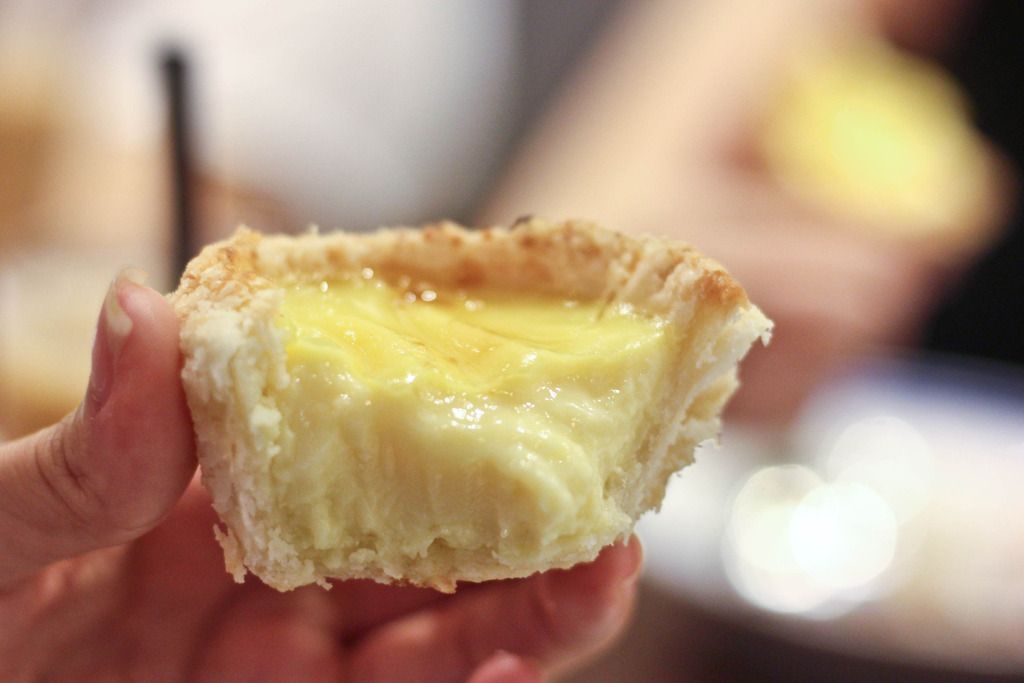 This is the signature item on the menu of Honolulu Cafe. Honolulu's egg tart has a flaky pastry crust paired with an wobbly egg custard on the inside. An overnight frozen dough folded into 192 layers is being used for the crust, which I found too thick and bland for my liking. However, the egg custard was perfectly creamy, curdy yet molten and very addictive. Such a waste that the crust is lacking.
PINEAPPLE BUN WITH BUTTER (SGD2)
DEEP FRIED EGG PUFF (SGD2)
---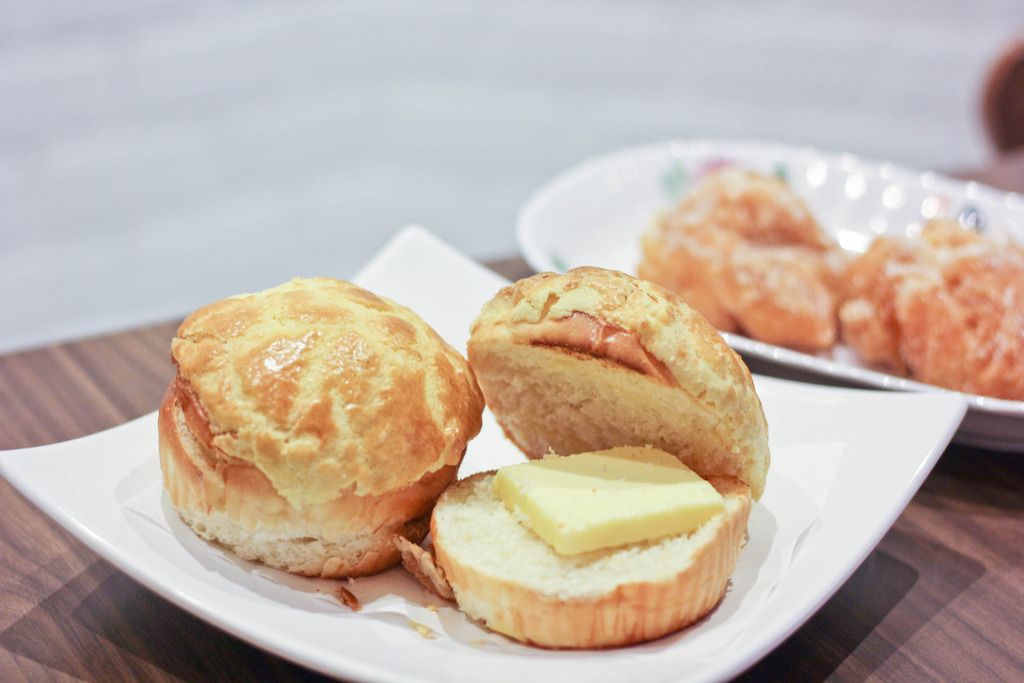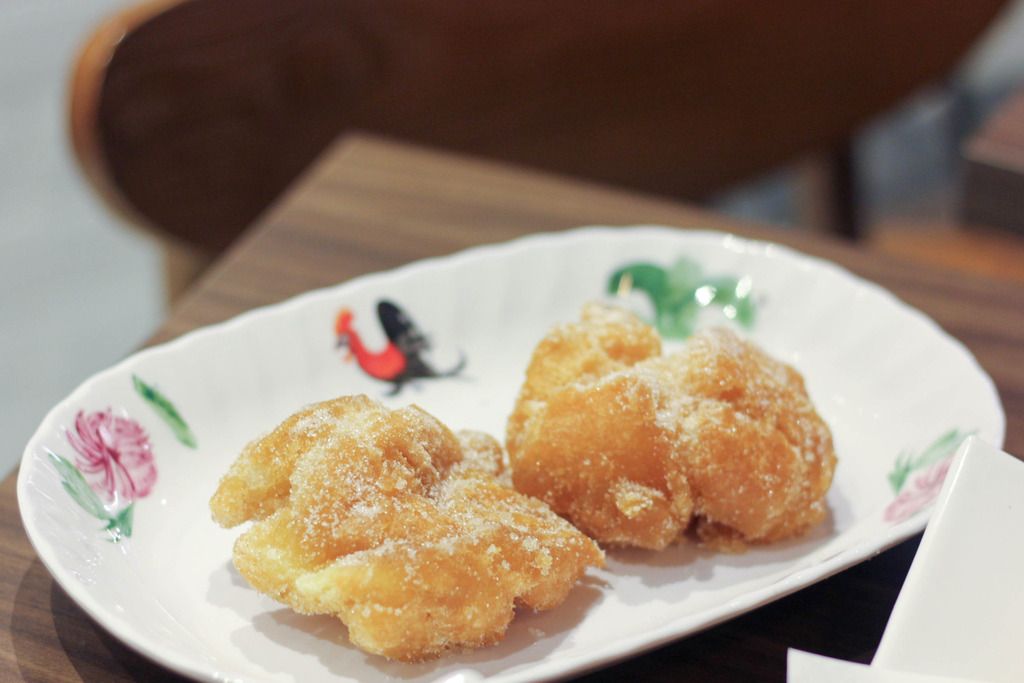 We also tried two other baked goods on the menu. The bo luo bun was pretty average and I wished that the crust could be thicker for an added layer of fragrance! The deep fried egg puff was way too greasy and I couldn't take a second bite of it.
Curry fish ball is a common street food in Hong Kong and Honolulu's version is made of thicker consistency curry and allows you to dip the sauce with your fish balls. However, the fried fish balls seemed to be a bit too soft and lacking in bite.
CHICKEN WINGS WITH SWISS SAUCE (SGD6)
SWEET AND SOUR PORK (WITH RICE SGD7.80)
STIR-FRIED FLAT NOODLES WITH BEEF (SGD7)
---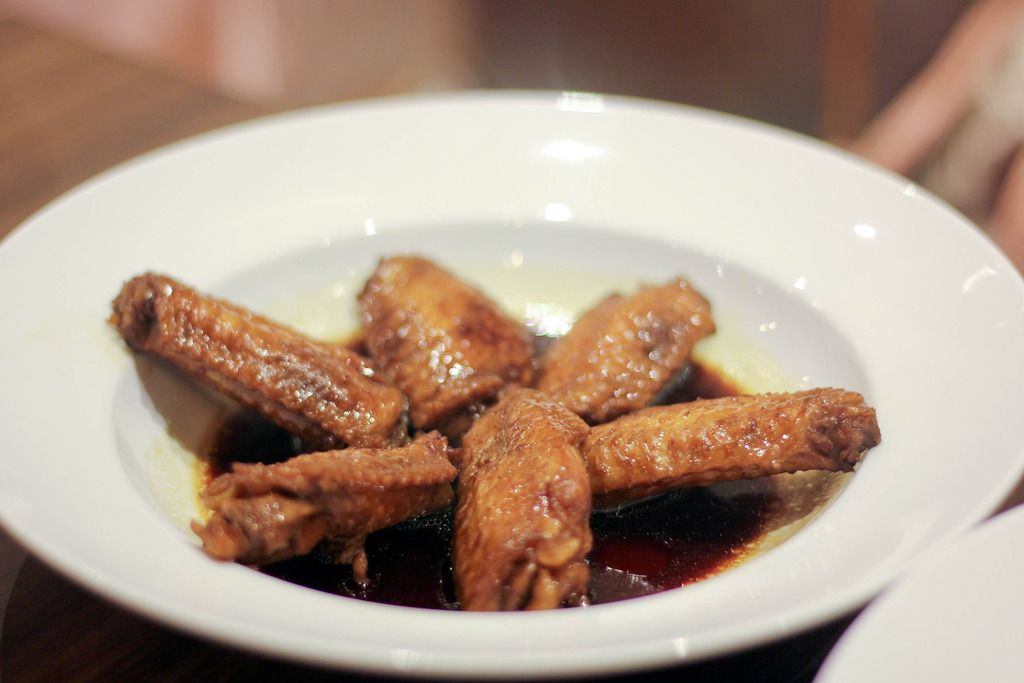 Apart from the baked goods and snacks, we tried some of the mains. The chicken wings were a tad too skinny though it was very well marinated in the black based soy sauce. The beef hor fun was lacking in the wok hei taste and tasted too bland — definitely fell short of our expectations.
MILK TEA (HOT SGD3/COLD SGD3.20)
YUAN YANG(HOT SGD3.30/COLD SGD3.50)
HONOLULU COFFEE (HOT SGD3/COLD SGD3.20)
RED BEAN MILK TEA (SGD4.50)
---
From all the drinks that we've tried, my favorite is definitely the hot milk tea! I can never do without a cup of Hong Kong milk tea at a cha chaan teng. The way I enjoy it is to add a generous amount of sugar since it comes kosong! While I found the milk tea to be rather fragrant, there were mixed reviews from my friends who found it sour, perhaps from the selection of tea leaves. The coffee, on the other hand, was definitely acidic.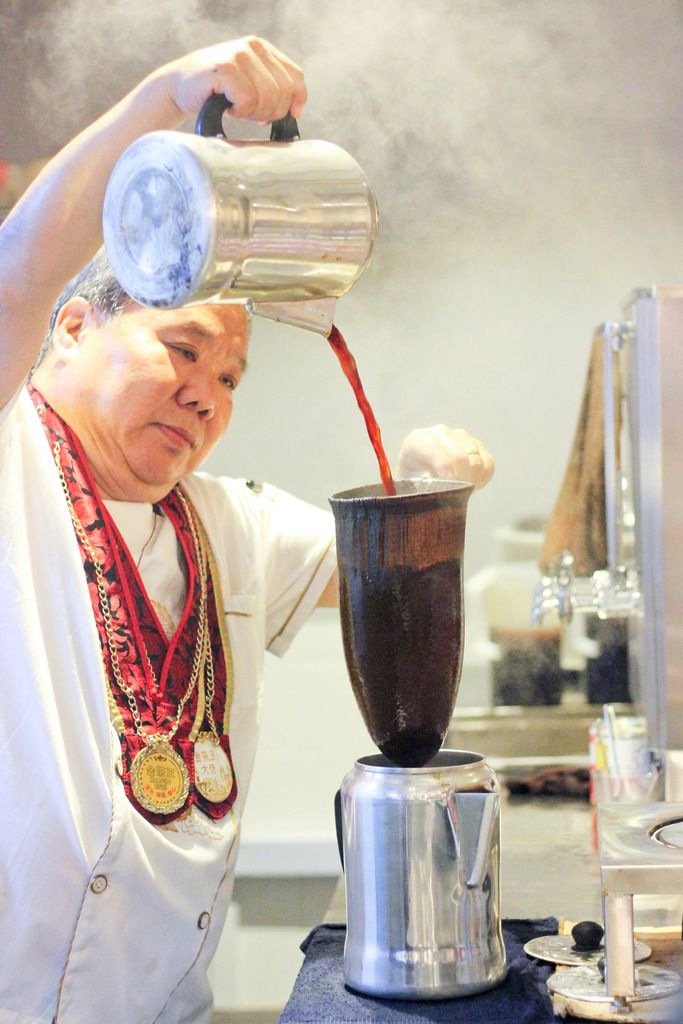 On an interesting note, during the opening season of Honolulu Cafe Singapore, Mr Luo Tak (Winner of 2010 International Hong Kong Milk Tea Competition and 2011 Hong Kong Yuan Yang Competition) will be stationed in Singapore to ensure quality of milk tea served here.
MANGO SAGO CREAM WITH POMELO (SGD4.50)
---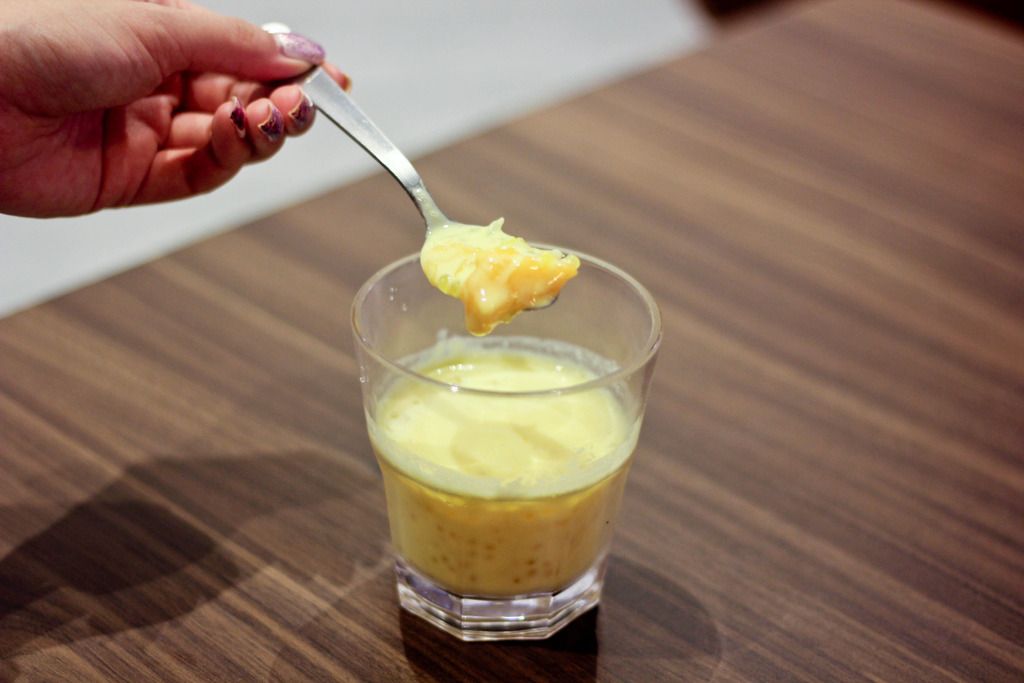 If desserts are your thing, you can't go wrong with a mango pomelo dessert, which brought a refreshing close to our meal!
There were some hits and misses for my experience here at Honolulu Cafe Singapore which I think requires some fine tuning should they want to get recurring business in future. Otherwise, if you are a fan of flaky crust egg tarts, they are worth a try since they're in Singapore and rather reasonably priced at SGD1.70!
Thank you Eleanor for the invite and Honolulu Cafe for the warm hospitality!
The Centrepoint #01-33F/G
Honolulu Cafe Singapore's Full Menu: