Bincho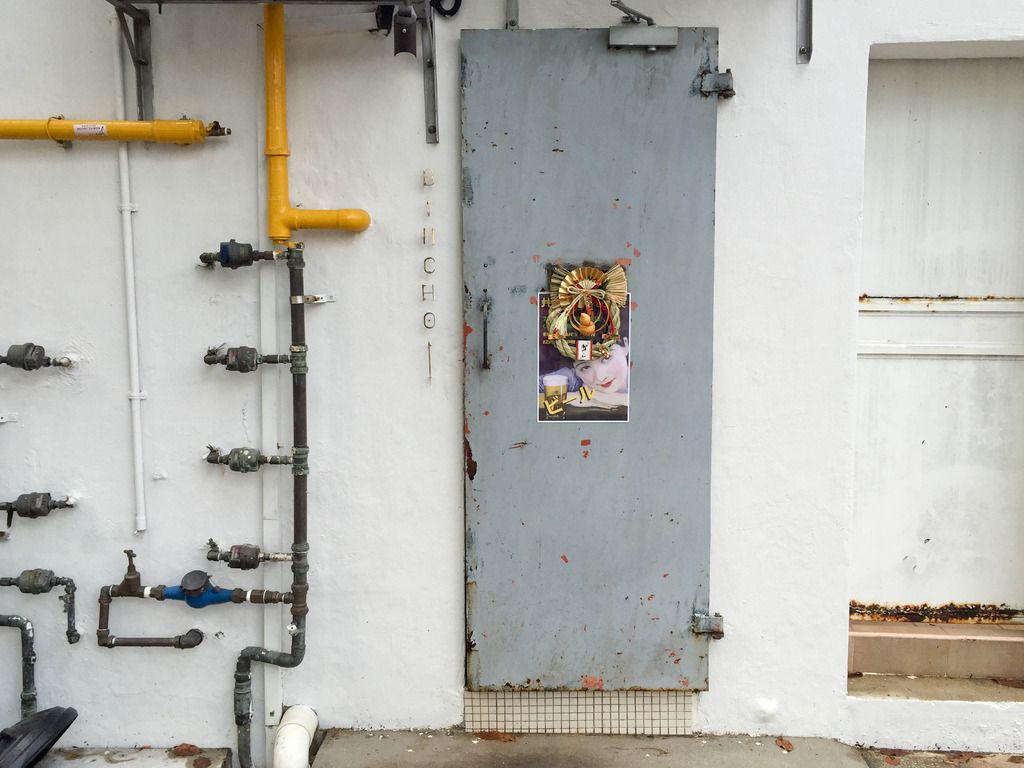 Bincho is an up and coming yakitori bar in the Tiong Bahru estate and it definitely does not lack any of the hipster vibe that many have come to associate that area with. Bincho is located at the back of a old school kopitiam and feels like a whole different world stepping through the back entrance (Bincho's) as opposed to the front (Kopitiam).
We decided to pay a visit to Bincho during lunch time to give their lunch sets a try. A wide selection of dons are available, ranging from SGD25 to SGD68. It comes with an appetizer, salad, karaage, soup & pickles and ice cream/pudding. It definitely makes a hearty lunch with the items that comes along with the set!
Fried chicken skin salad
Chicken karaage
The salad for the day was a
fried chicken skin salad
, drizzled with a light vinaigrette dressing. The freshly fried chicken skin was crispy, crunchy and taste nothing like the skin. I unknowingly finished it and then realized I just ate a whole lot of skin. The
karaage
is two glazed drumlets with a sweet teriyaki-liked sauce. A sweet layer of sauce over fried chicken makes this hard to fault! Halfway through the meal, we were served with a clear
chicken soup
and some pickled vegetables. The soup was very simple, clearly just the soup stock after boiling the chicken. Even though it was plain upon our first mouthful, we gradually enjoyed the simplicity of the soup and wished for more!
Our selection was the
Tsukune Don
(SGD30) and
Oyako Don
(SGD25).
The
tsukune don
came with a beautifully grilled chicken patty along with an array of grilled vegetables. It's a familiar grilled chicken patty that you can think of, but the minced meat was very tender on the inside and nicely seasoned on the outside. The work of grill is the magical touch here that gave it a charred taste and enlivened the entire patty.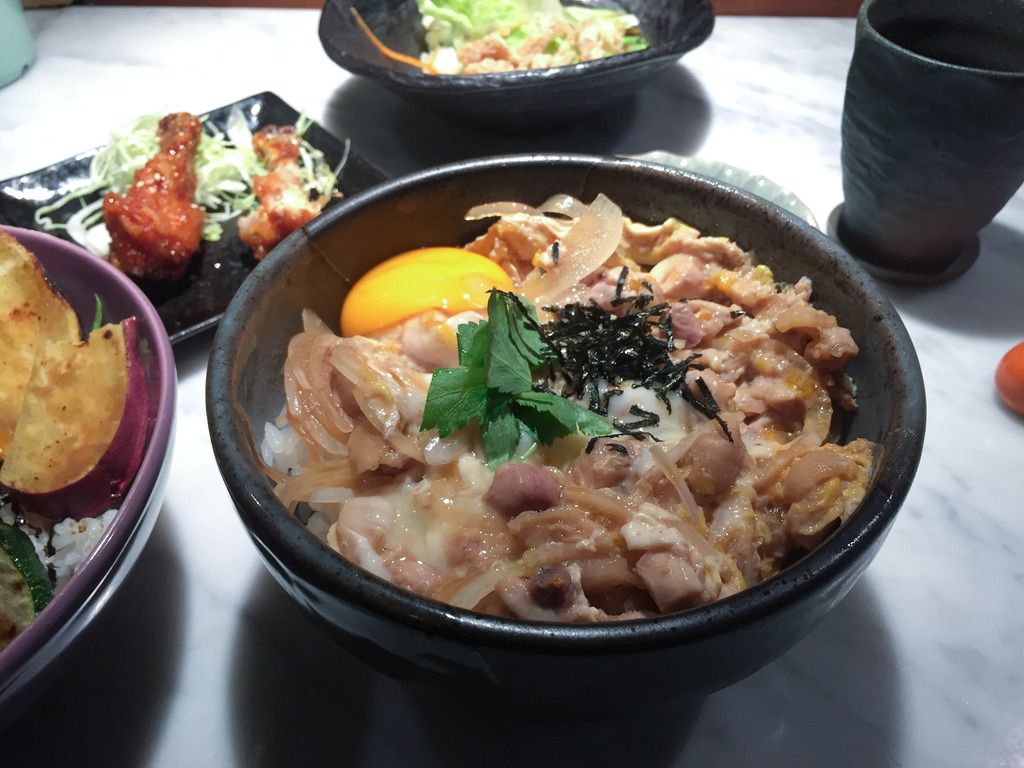 The
oyako don
is familiar to many - chicken mixed with onions and eggs. One downside of this was that the chicken pieces came with fatty skin and we had to remove it one by one. The onion egg chicken mixture was sweet and flavorful, and tasted exactly how you'd imagine it to be.
While the set lunch comes with a number of items, which is rather value for money, I found the serving of the meat in the dons to be on the smaller end.
Yuzu ice cream
To end the meal, we had the choice of a yuzu ice cream or black sesame pudding. Of course, we chose the
yuzu ice cream
! Sweet and sour ice cream with real yuzu bits in it - just trust the Japanese with yuzu!
If you happen to drop by Bincho, I'd definitely recommend you to try out the grilled dishes they're known for!
Tues - Sun Lunch | 1200 - 1500 (LO 1430) Dinner | 1800 till late