Beauty in a Pot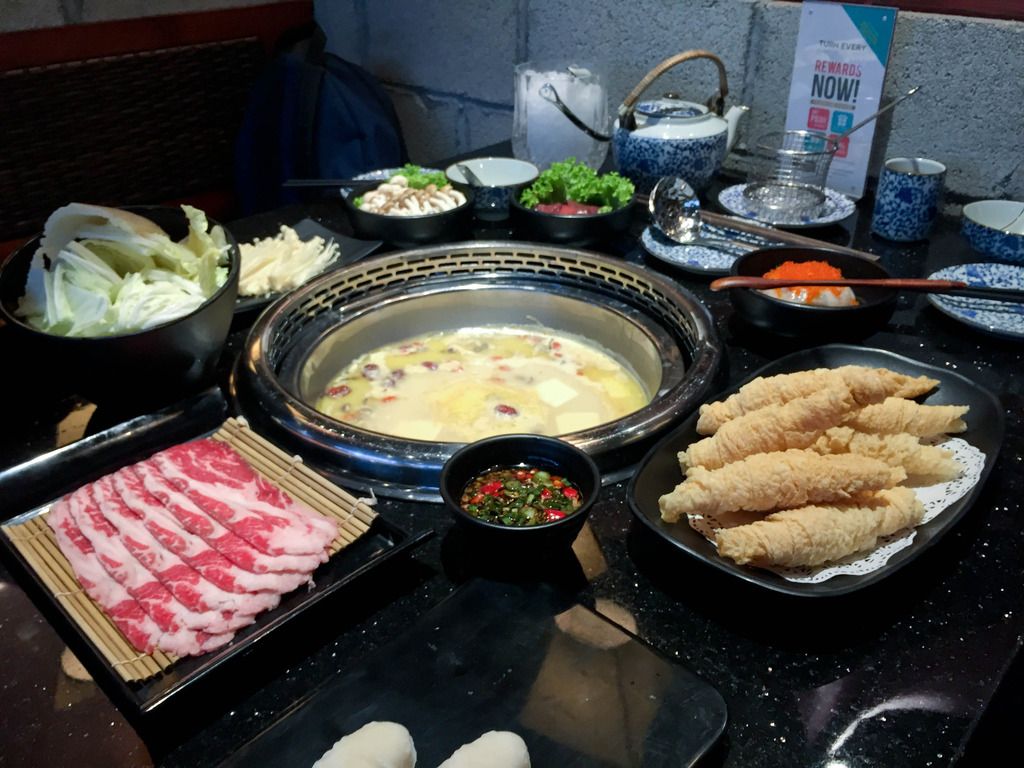 Helmed by the Paradise Group of restaurants, Beauty in a Pot serves up ala-carte style steamboat with their signature being the Beauty Collagen Broth made with shark's cartilage. Doesn't that just sound appetizing? Even though it is situated in OneKM Mall at Paya Lebar, it is still packed every single night
—
lengths that Singaporeans will go to for good food!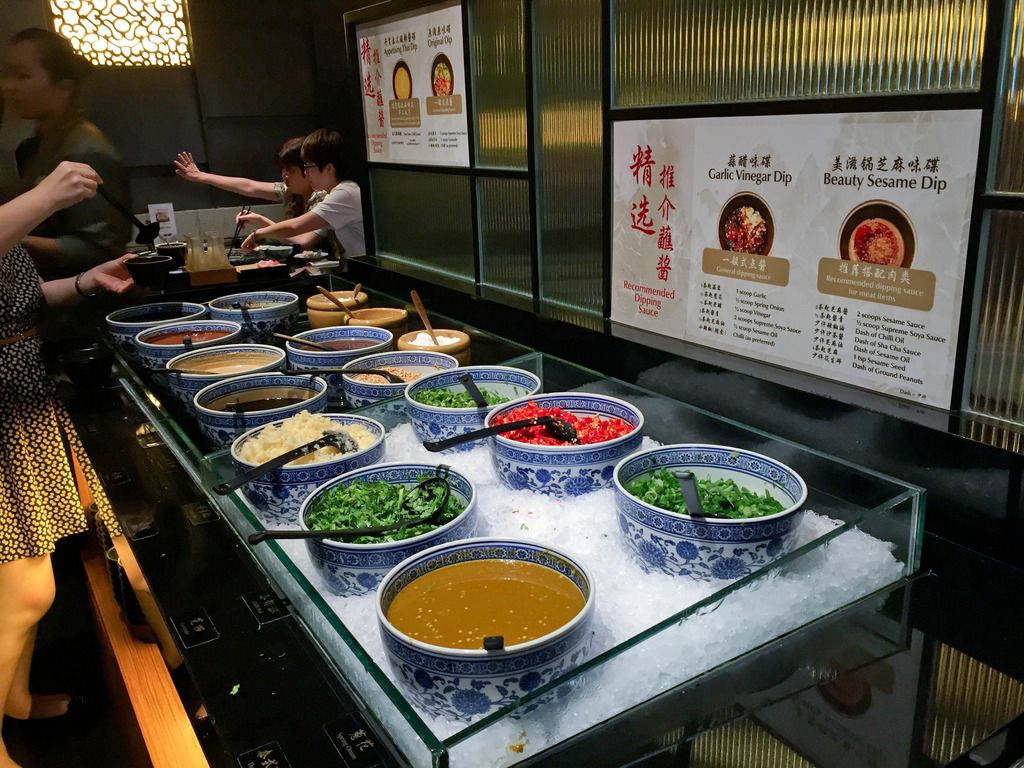 Condiments are available at
$2.50 per person
, and you can mix and match each of the component to your own liking! I like to compose one of the soya sauce-vinegar mix and another bowl of just their thai chilli sauce. I also had the fruit tea (refillable) at $2.50 per person
—
tasted like sugarless passionfruit tea. You can request for ice if you prefer to have it cold.
Beauty Collagen Broth (Shark's Cartilage Soup) and Spicy Nourishing Broth (Pork Bone Soup) are available at SGD20 per pot. Otherwise, the Twin Flavours Broth (half of each soup) is priced at SGD25 per pot. I have only tried the collagen broth thus far because I am completely satisfied with it! Very thick, very creamy, very enjoyable! The soup comes with some red dates, mushrooms and tofu, and it gets richer as you cook your ingredients in the soup.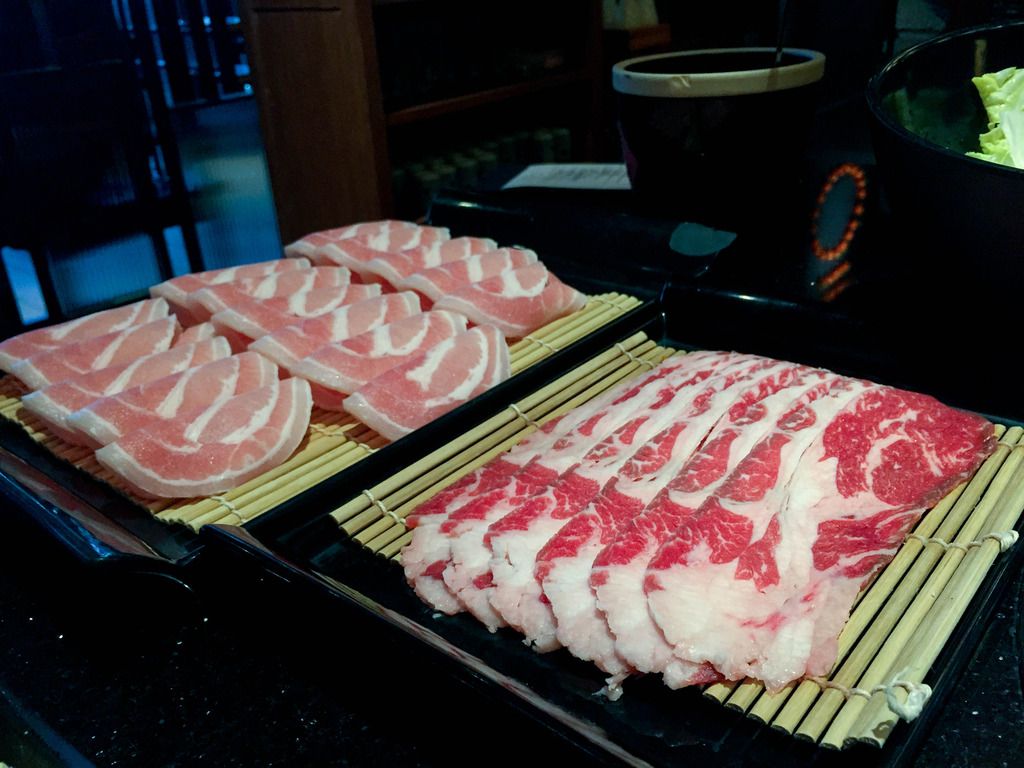 Sliced Pork Belly (SGD6.50/13) /
US Short Ribs (SGD8/16)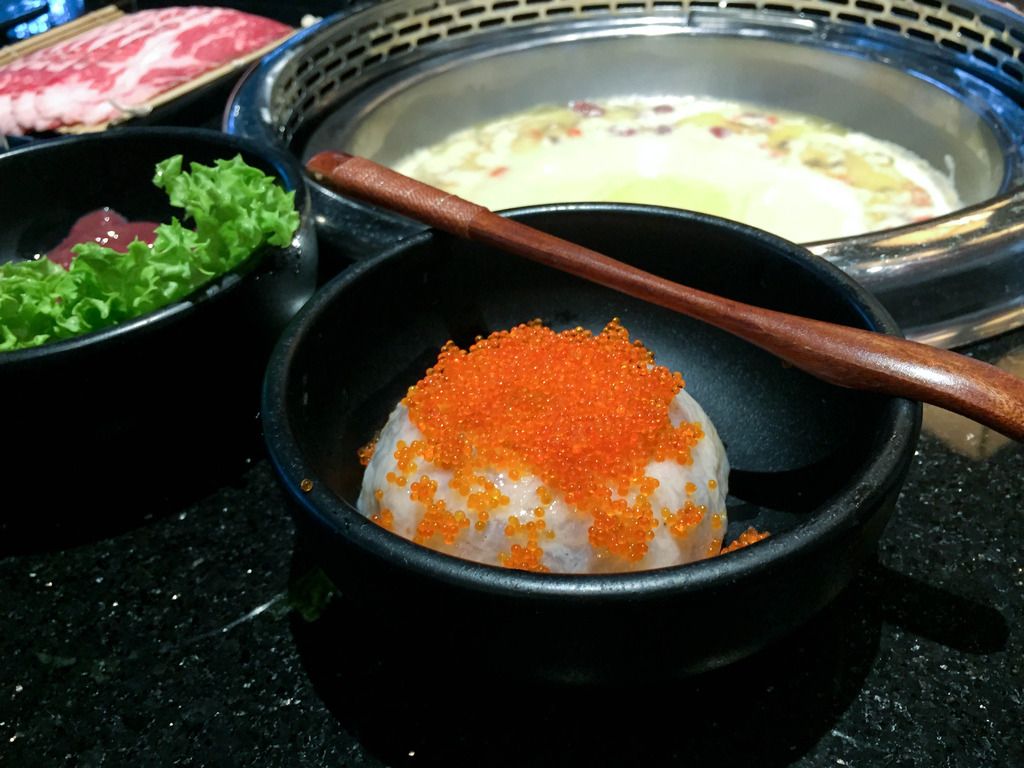 Ebiko Prawn Paste (SGD14)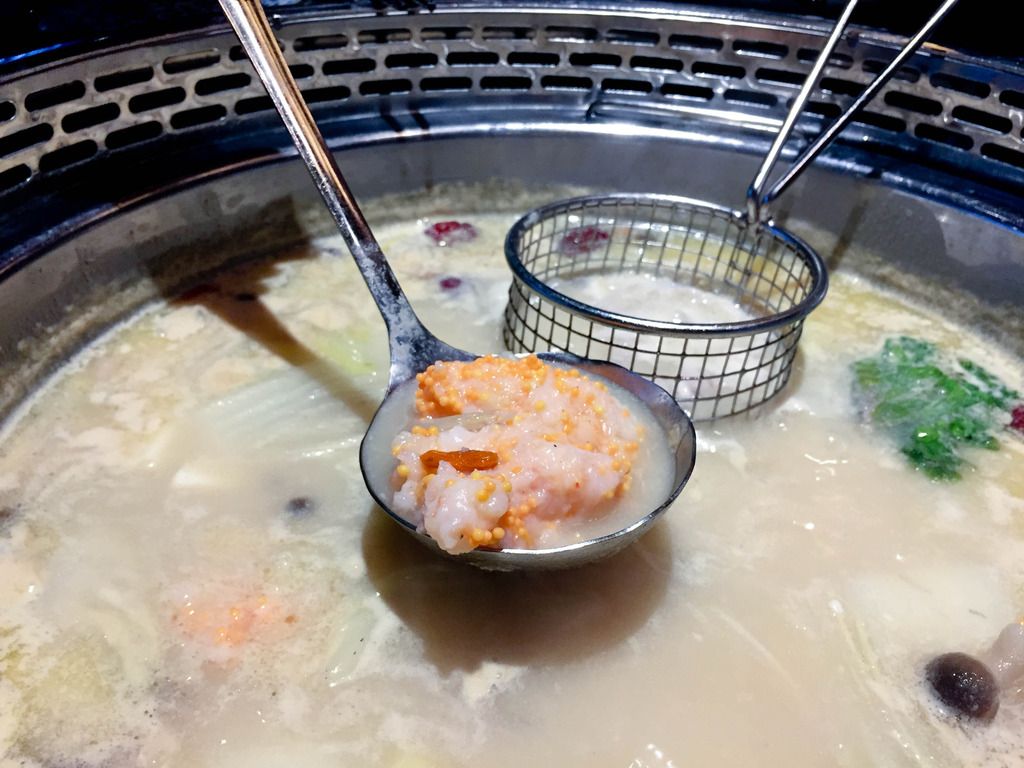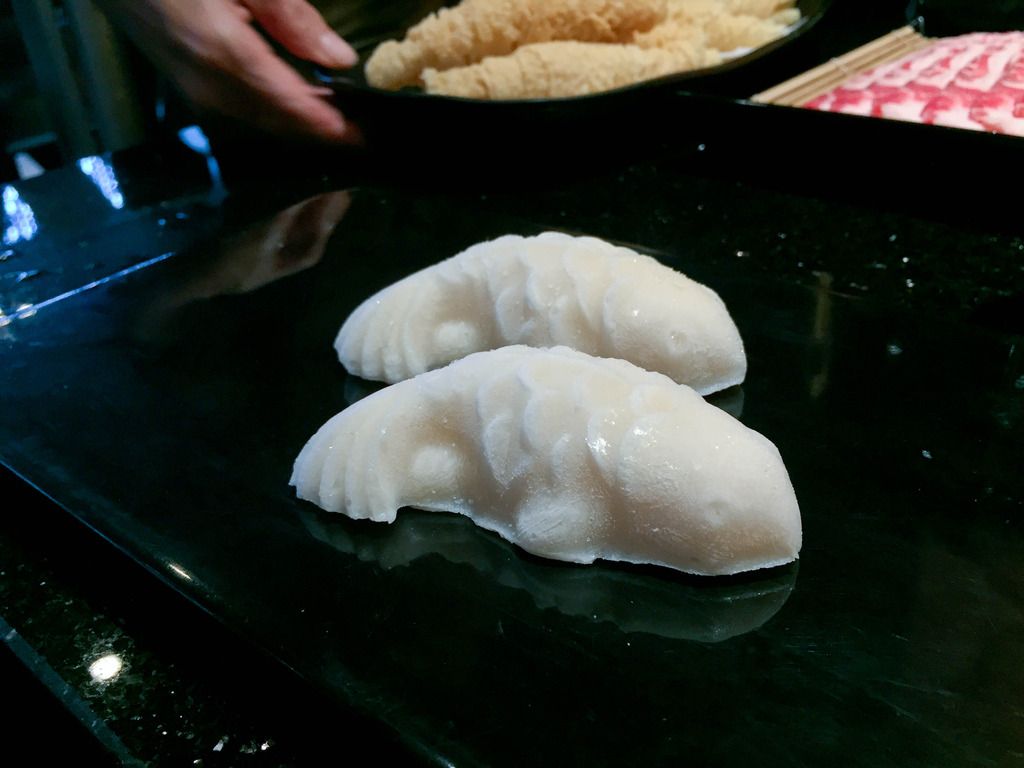 Homemade fish tofu ($1.80/pc)
Fried Beancurd Skin (SGD3.50/7)
You are definitely spoilt for choice with a variety of meat, seafood, handmade balls, dumplings, tofu and vegetables to select! Based on what i've had on 2 occasions, I would recommend the
US Kurobuta Pork (SGD9.50/19)
over the
Sliced Pork Belly
. The sliced
US Short Ribs
was also decent, along with the
Mushroom Balls, Pork Liver , Ebiko Prawn Paste
and
Fried Beancurd Skin
. The fried beancurd skin is a must have! Just dip it in the boiling soup base for about 3-5 seconds based on your own preference and it'll be ready for enjoyment. It will retain a slight crispiness along with soaked up broth at the same time. The considerate half portion size available makes it manageable for 2 people to dine without compromising on the selection!
To end the meal, a complimentary
yuzu sorbet
will be served. I love this! The refreshing icy sorbet with a bittersweet yuzu flavor is all you need after a hearty steamboat feast.
Reservations for weekend dinners currently have to made more than 2 weeks in advance. They also have a strict 2 hours dining duration during their peak period. Service was attentive and the interior was rather spacious, which allowed us to enjoy our meal without having to feel the heat from the surrounding steamboats. Thumbs up!
Beauty In A Pot
is located at:
11 Tanjong Katong Rd, 02-21/22, Singapore 436950
Daily | 1100 - 1500, 1730-0100