Pearl of Orient Penang Fiesta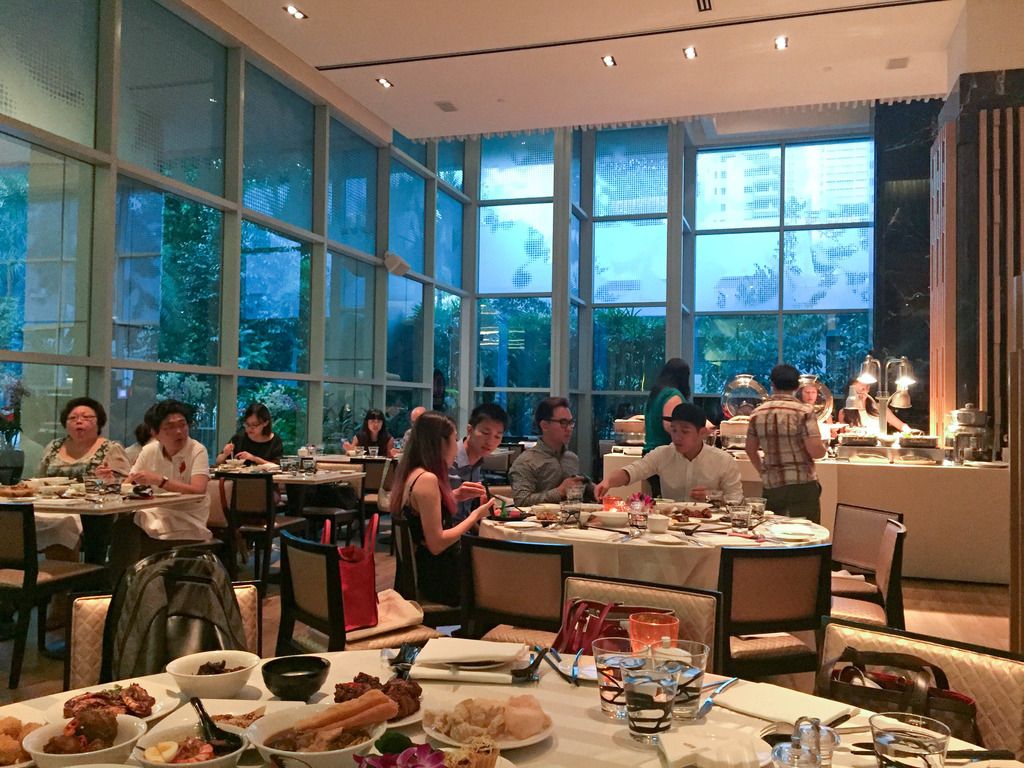 Available throughout
April and May 2016
, 10 at Claymore presents the Pearl of Orient Penang Fiesta. This food fiesta showcases the best of Penang cuisine ranging from Assam Laksa to Char Kway Teow to Chendol. Executive Chef Andy Oh has been with the Pan Pacific Orchard team for years but this is the first time that he is bringing his hometown favourites closer to us. Be prepared to stuff yourself silly with the selection of bistro fare, seafood and a full dessert table on top of these Penang delights.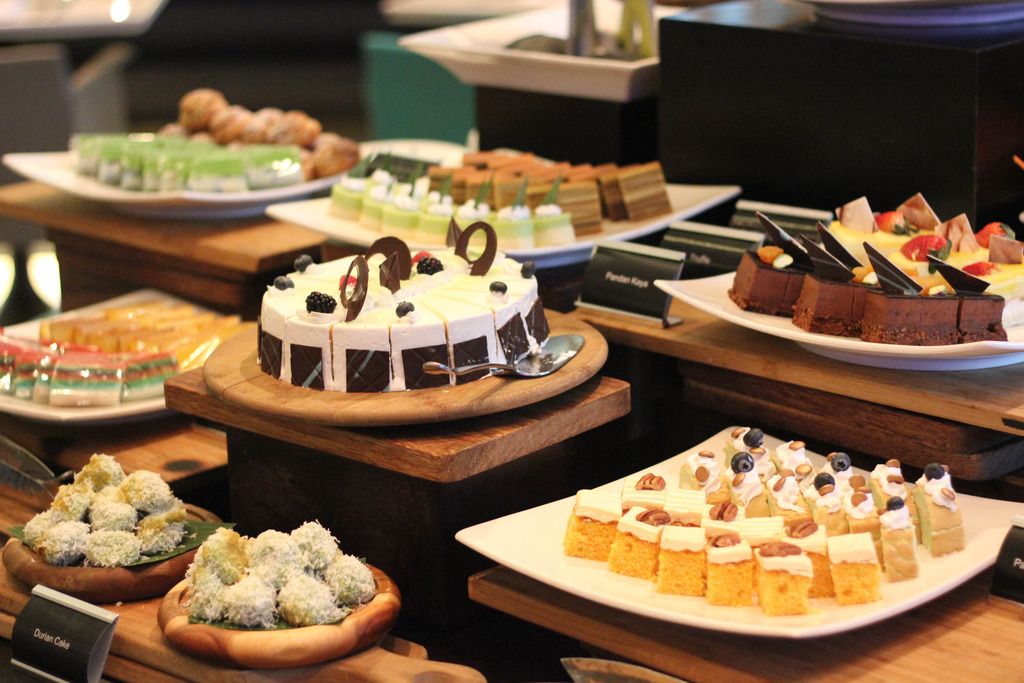 Selection of nyonya kuehs
Live cooking stations are being set up where the chefs will prepare the food upon your order right in front of you! After trying the wide variety of dishes, I'll touch on some of my favourites! The
Penang Assam Laksa
is a must try! I exclaimed upon my very first mouthful of the broth. "So gao!!" which translates into "so thick!!" It carries a very sour flavor along with it and the entire broth was just so perfect. The springy thick beehoon used made the whole bowl of assam laksa so delectable. I would call for more helpings of this laksa!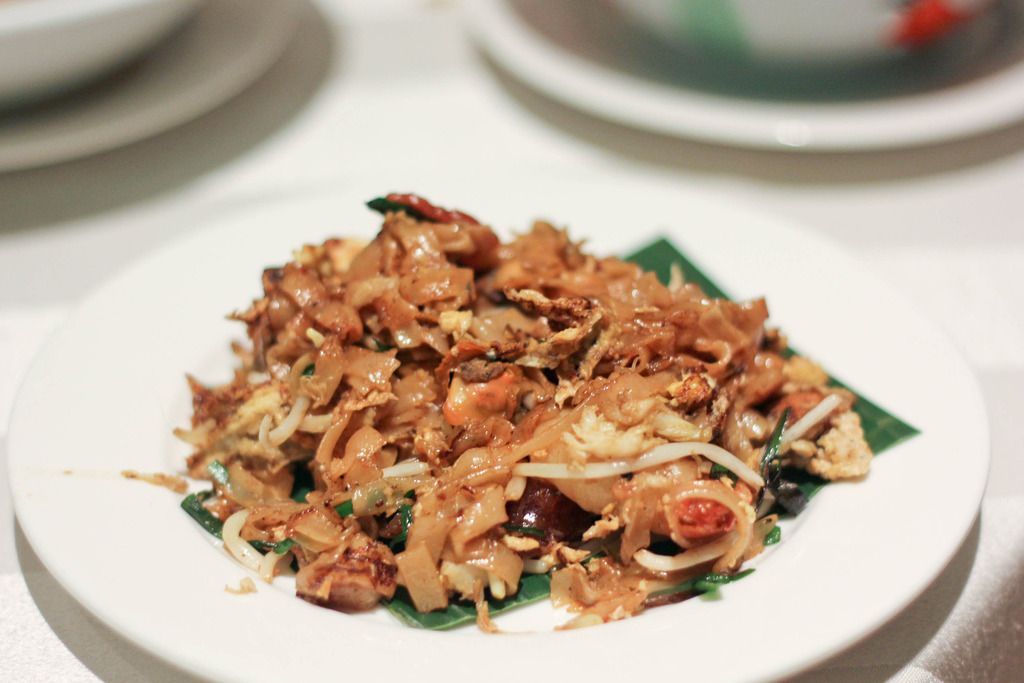 Available on the ala carte menu are the Char Kway Teow, Lor Bak and Chendol. You have to place your order with the waiters/waitresses and they will serve it to you. The
Char Kway Teow
was wonderfully fried with the wok-hei taste. The chefs were very generous with the amount of cockles, egg, lup cheong and prawns and that gave good flavours to this plate of noodles. There were some burnt bits in my portion but that's fine as I enjoyed the slight smoky and charred taste in my food!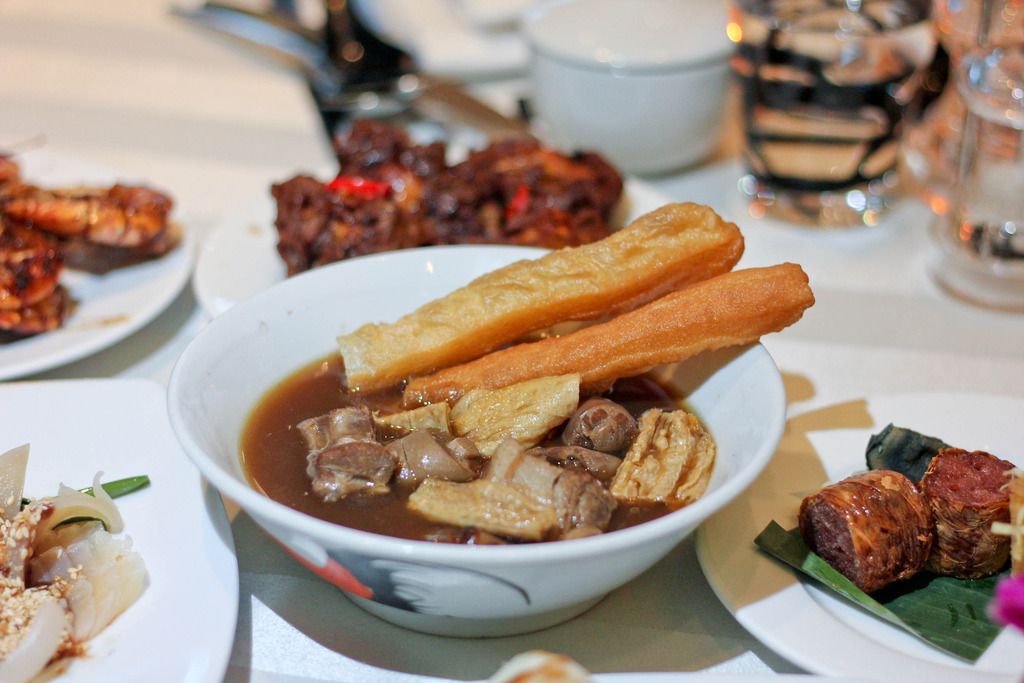 The
Bak Kut Teh
is well worth a mention. A quick chat with Chef Andy Oh revealed that while the bak kut teh broth back in Penang is of a herbal base, he has intentionally mixed both the herbal and peppery soup base together as he thinks some might find the full herbal base too strong. I wasn't too sure what to expect as this was the first time that I'm trying it. It turned out to be a hit! The broth was savoury with a sweet finish and did not possess too strong a flavour. That made drinking the soup very easy. Remember to have the soup hot as there was a slight bitter note as it cooled down. You are free to choose the ingredients that you'd like — tau kee, mushrooms, meatballs, pig's stomach, pork ribs and dough fritters. I would highly recommend the juicy mushrooms and tender meat balls!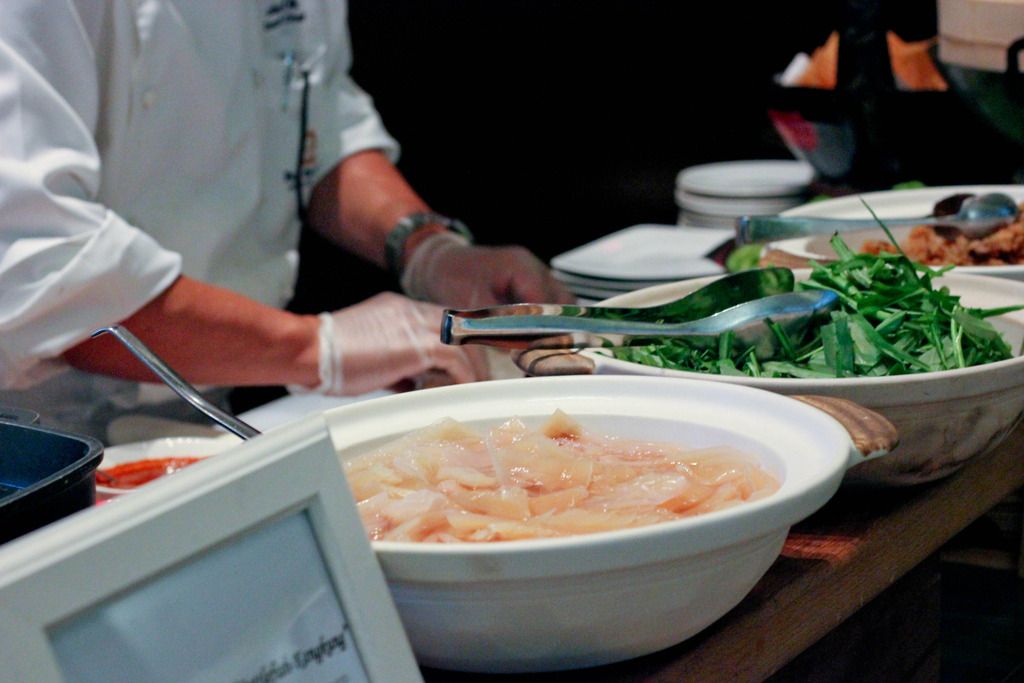 King Prawn Mee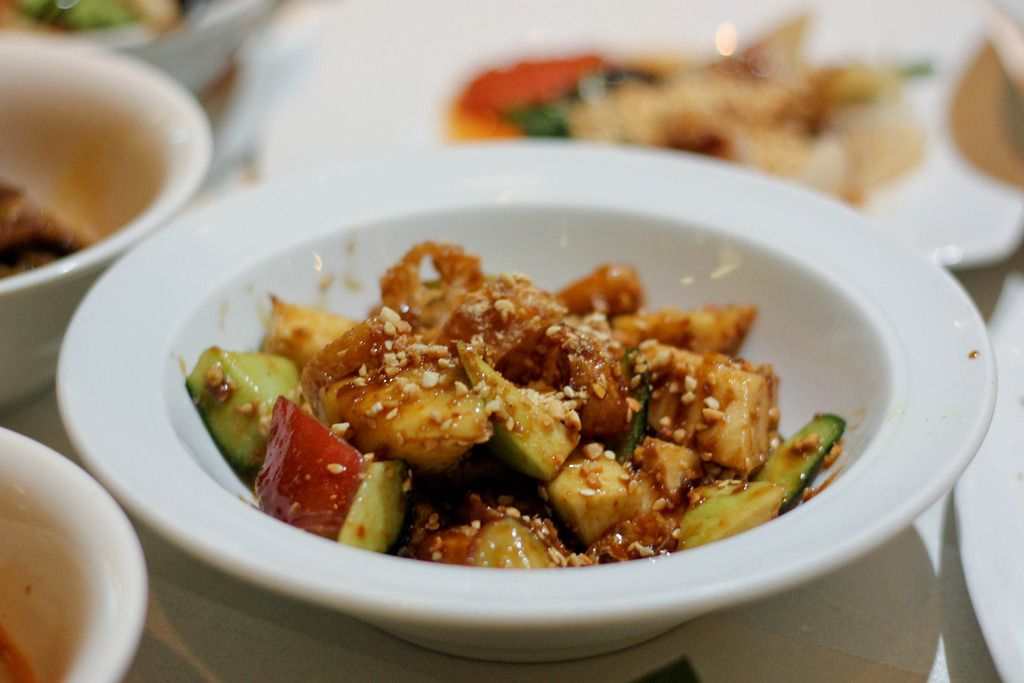 Rojak
Pork Trotters in Black Vinegar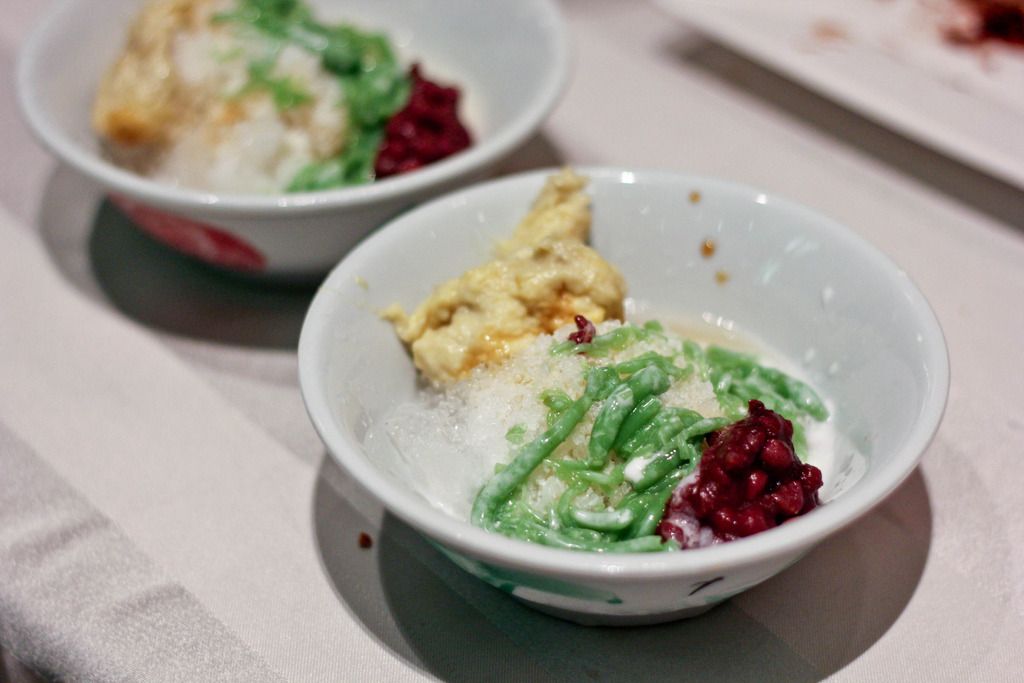 Durian Chendol
Goreng Pisang - have it with their Gula Melaka ice cream!
Apart from these highlights during my meal there, other Penang delights include the King Prawn Mee (too bland for our liking), Rojak (DIY — yay to more dough fritters!), Pork Trotters in Black Vinegar (could do with more vinegar), Teochew Chendol (needs way more coconut milk and gula melaka) and Durian Pancake (fragrant durian puree filling but again, needs more of it!). Penang-inspired beverages Milo XL, Bandung and Calamansi are also available at $6 nett.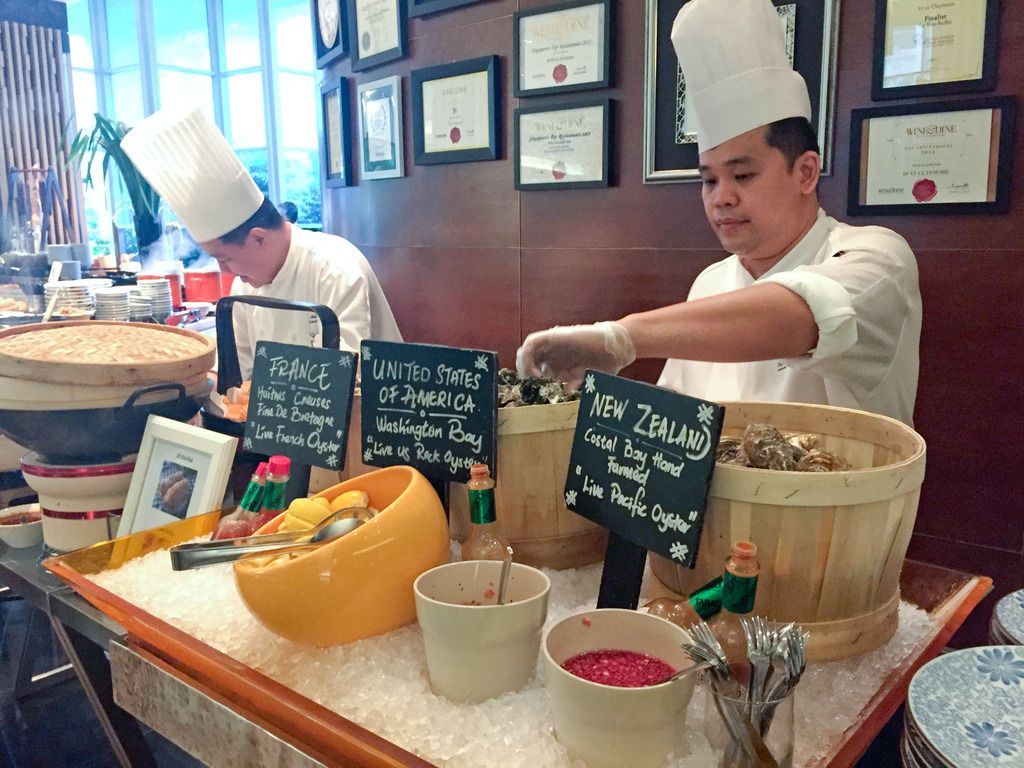 Hawker-style food aside, you can also feast on buffet regulars like oysters, sashimi, cold seafood, cheese, bread, soup, dessert table, crepes, ice cream, cakes and fruits to your hearts content! Aren't there just so many choices! Your only question here at 10 at Claymore would be — so where do I start from?
Pearl of Orient Penang Fiesa (1 April - 31 May 2016) Price List:
Lunch | $42++ (Monday to Friday) $48++ (Saturday to Sunday)
Dinner | $68++ (Monday to Sunday)
Pre-launch Dinner Promotion:
28 - 31 March 2016 | $98++ for 2 pax