Burp Kitchen and Bar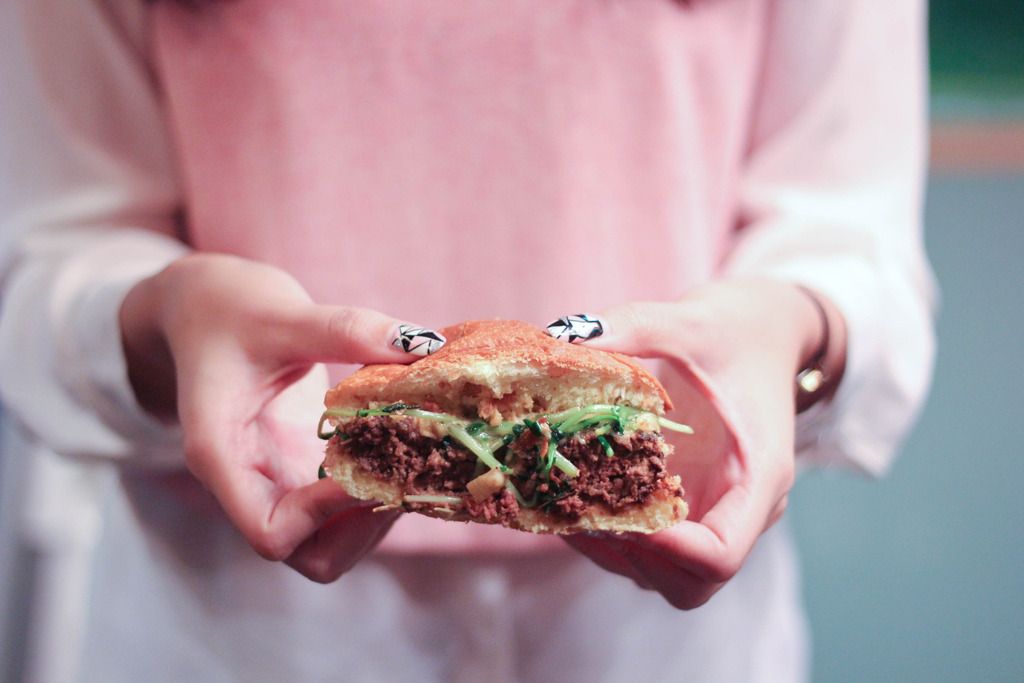 Burp Kitchen and Bar, located next to Bedok Reservoir with seating for 30, serves up a wide variety of American grub. You would be happy to know that there is no GST and service charge at Burp! Serving not just the typical burgers and fries, Burp seeks to introduce a local twist to their food. Riding along the recent food trend, Burp has been experimenting in the salted egg space! During the tasting, we managed to try a few of them such as salted egg fries, salted egg wings and salted egg burger (WHAT?), along with various other dishes.
Out of the many dishes that we tried, my favorite would be the Baja Fish Tacos and Crabby Patty Burger.
The Baja Fish Tacos have a generous amount of fried fish, coleslaw, salsa fresca and spicy mayo served with corn chips at the side. That fried fish was the star of the dish — fried to a golden brown yet so juicy and tender on the inside. The thickness of the fish makes this even more enjoyable as you can definitely have plenty of fish in every bite. Even though this was the last dish of the night and I was somewhat full by then, I couldn't resist more helpings of it! The zesty apple slaw and salsa was tangy and made great pairings with the fish tacos.
Crabby Patty Burger (SGD18)
This is no ordinary soft shell crab burger — it is a salted egg soft shell crab burger! The Crabby Patty Burger has a whole fried soft shell crab as the "patty" with salted egg sauce drizzled over it and sandwiched between two squid ink buns. How innovative! The buns had no distinct taste, but the combination was great for me. Fried food and salted egg sauce, what could go wrong? This would be the choice for you if you're looking for an alternative to the usual beef patty burger. However, it comes at the price tag of $18 which I find to be on the expensive side.
Under the "Bar Grub" menu, we tried the Salted Egg Tofu Fries, Salted Egg Wings, Burp Kitchen Wings and Chicken Quesadilla.
Salted Egg Tofu Fries (SGD8)
Tofu fries? That's a first for me! Tofu cubes are being cut into strips before being fried to a golden brown. Don't they look like spam fries? Except that this is not processed meat but a much healthier choice! Salted egg sauce was then drizzled onto them. I found the skin to be a little tough and tasted more like tau kwa than tofu to me. Perhaps I was expecting a more silky inner layer when I think of tofu, but this was on the dry side. There was also insufficient salted egg sauce but thankfully the owners kindly offered more of their wasabi mayo which I really liked too. Their sauces are all home made, and I found the salted egg sauce just right with some bits in it. But personally, I thought there could be more chilli padi as I love it spicy!
Burp Kitchen Wings (SGD10)
The chicken wings here are air-fried, making it a healthier for the health conscious! The Burp Kitchen Wings are coated with the Adobo sauce — a savoury sauce with sour tones. As for the Salted Egg Wings, they are coated with the same sauce used on the tofu fries. These would definitely make a great bar bite with some beer. For draught beer lovers, Burp serves Asahi Super Dry and Kronenbourg Blanc on tap.
Chicken Quesadilla (SGD9)
The Chicken Quesadilla came with a tortilla wrapping the slow cooked pulled chicken and melted cheddar and mozzarella cheese. This was a little plain tasting as compared to the other dishes, though the melted cheese was really satisfying!


Other than the above, we also tried the Burp's Beef under "Burgers" and Pork Carnitas under "Tacos".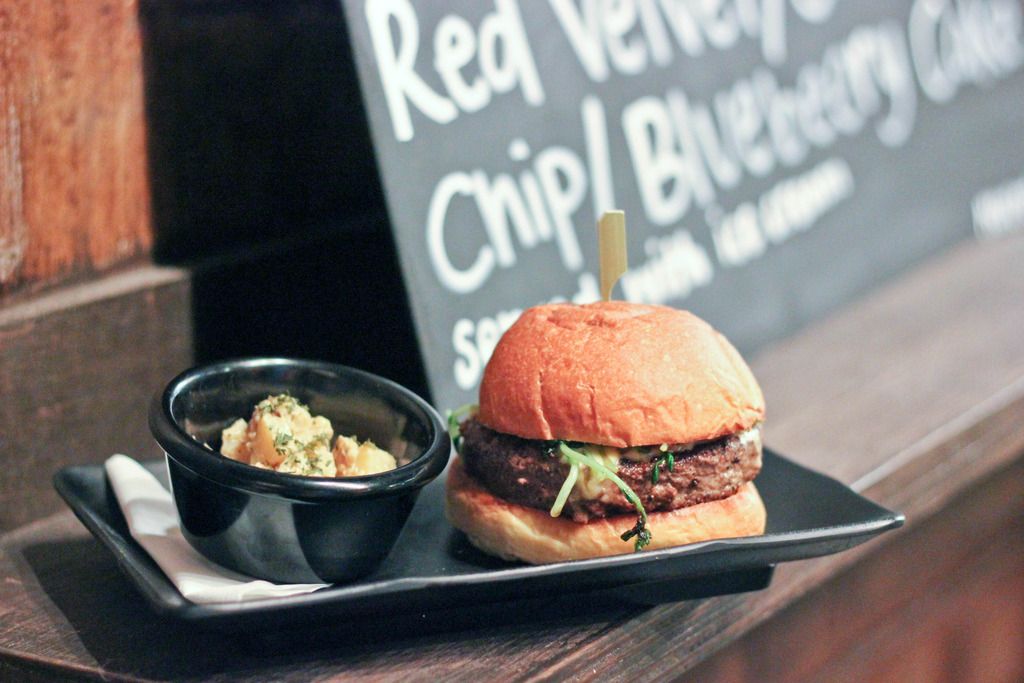 The Burp's Beef is made of two brioche bun sandwiching the beef patty, american cheese, caramelized onions, pea sprouts and spicy mayo. The folks of Burp have creatively replaced the usual lettuce with pea sprouts, or what we know as dou miao. The taste of the vegetables is definitely stronger here with a more chewy bite. However, I still prefer my crunchy lettuce! The buns were not as fluffy and the patty was not as juicy as I'd like them to be, resulting it to be rather dry overall.
The
Pork Carnitas
is a dish of soft tacos wrapping slow cooked BBQ pulled pork, coleslaw and salsa fresca. The pulled pork is beautifully seasoned with sweet tasting notes as the juices flow with each bite. The strong flavors in this will definitely appeal to those who likes stronger tasting dishes.
It might not be as accessible for those who don't drive as a short bus ride is needed from Bedok MRT station, but located right beside Bedok Reservoir Park means that you can take a slow walk and enjoy the surroundings after your meal! I would definitely recommend this place for you to grab a drink and some (baja fish) tacos!
Thank you OpenRice for the invite and Burp Kitchen and Bar for hosting!
740 Bedok Reservoir Road #01-3165
Sat, Sun & PH | 1100 - 0000