JB Ah Meng
Located along Geylang Lorong 23 (right in the "busiest" zone) is JB Ah Meng, a fuss-free zichar shop with all the seats right in the back alley. You might end up sitting next to their buckets of used plates, or find yourself walking past a chaotic counter area just to grab an extra pair of chopsticks. JB Ah Meng is for those who wouldn't mind a less than ideal environment while feasting on some good zichar style dishes.

The 2 signature dishes here at JB Ah Meng have got to be their JB San Luo Mee Hoon and Fried Garlic Chilli Clams! We were there for these two signatures, but we had also ordered a few other dishes since we needed to fill our hungry tummies!
The
JB San Luo Mee Hoon (Large - $14)
is different from our usual Singapore versions as it is fried till it has a slightly burnt crust on the outside. Stir fried with cuttlefish, prawns and eggs, I thought it could do with more wok hei taste and a little less salt! From my vague memory of what I had in JB before, it had a great contrast between the crispy crust and soft beehoon which I thought was lacking here. Nevertheless, it was delicious but maybe not the right chao-tah beehoon that I was looking for!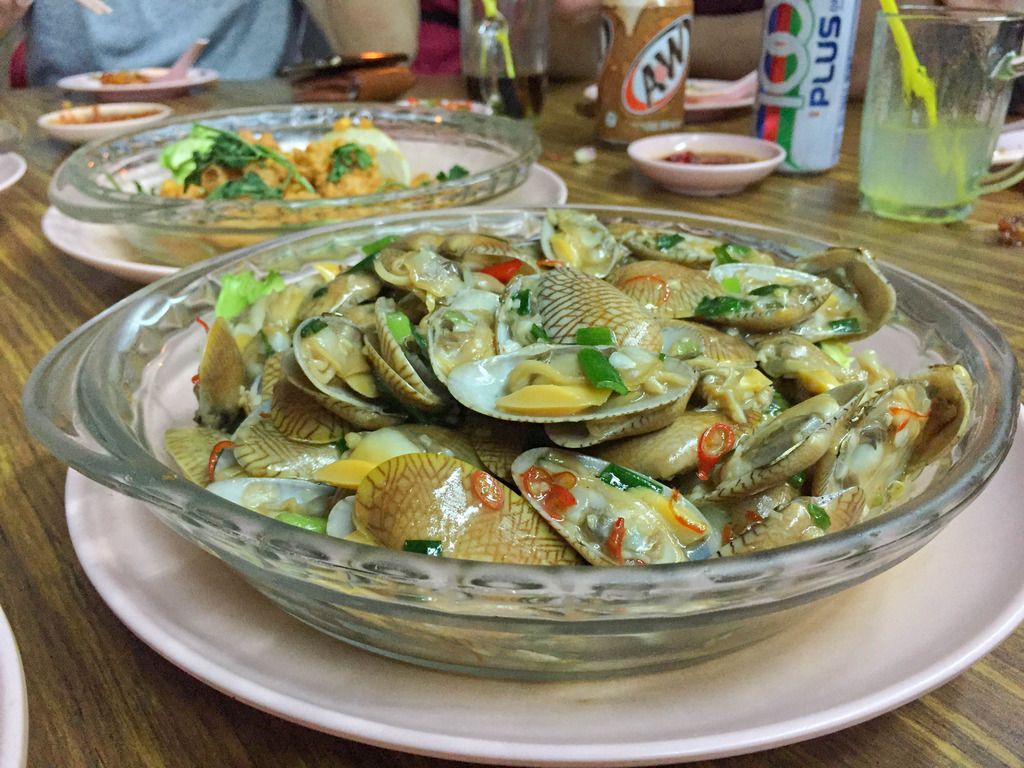 You definitely need to order the
Fried garlic chilli clams (Large - $30)
. Big fat juicy clams stir fried with an abundance of garlic, spring onions and chilli padi. Each clam meat was still firm and emitted the sweetness of the flesh when we bit into it. The clams were served open, providing much ease (and speed) in the eating process.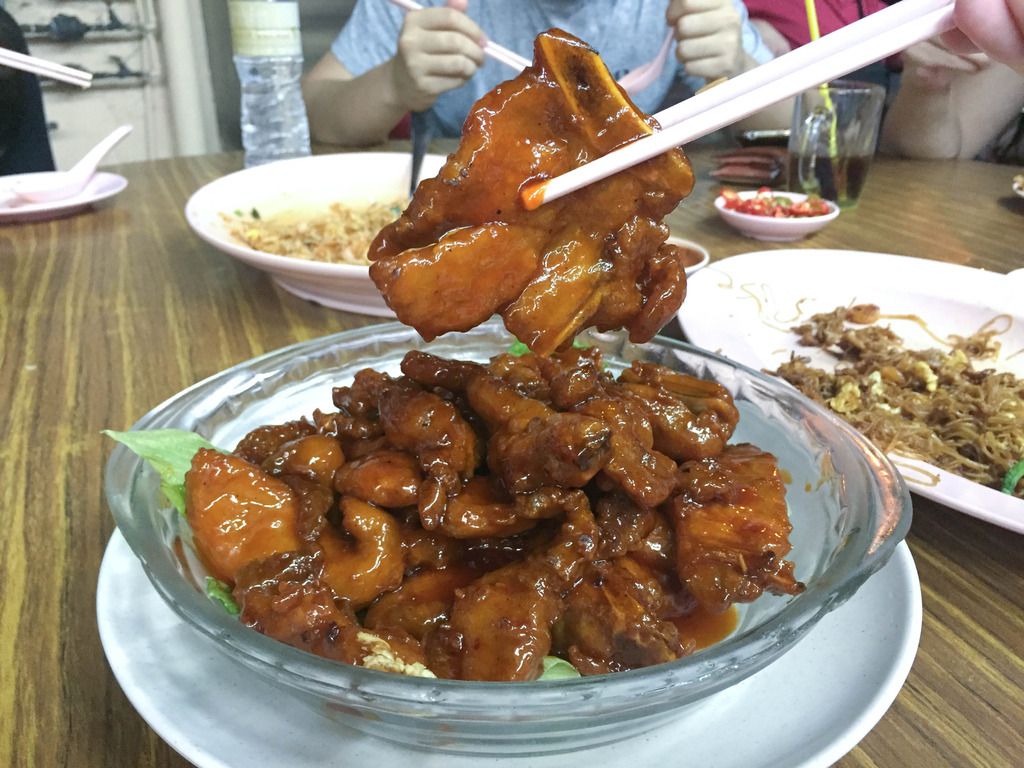 Apart from the above two, we also had the
Salted Egg Prawn (Medium - $30)
which surprisingly came with corn kernels fried together with the batter! The prawn fried with salted egg was pretty alright and nothing too spectacular. We were more addicted to the crispy fried corn which stole the limelight! Our choice of meat was the
Pork Ribs (Large - $24)
. The meat was super tender, well coated with a layer of sweet yet tangy tomato sauce.
We also had the
Sambal Fried Rice
,
Sambal Kang Kong
and
Braised Beancurd
. The sambal fried rice was sadly lacking in the sambal, but JB Ah Meng serves a good sambal chilli which we just drizzled over the rice instead. The sambal kang kong was heavily stir fried with pork lard, so lard haters, do take note as the lard taste is pretty significant. I don't quite agree with this combination because it makes the vegetables unhealthy? Haha. The braised beancurd came with cuttlefish, enoki mushrooms (measly few) and minced pork. While the dish was pretty ordinary, the savoury brown sauce does make a good companion with white rice!
For a moment, the lacklustre environment kind of made us feel like we were across the borders. JB Ah Meng is a great place to gather your friends or family for a casual dinner out. Our bill added up to $149 for eight pax - pretty value for money!
JB Ah Meng is located at: