Yong He Bak Chor Seafood Noodles
Tucked away in a small coffee shop in Bedok is a newly opened gem, Yong He Bak Chor Seafood Noodles. Having heard that the owner of Yong He is related to the already famous Ah Lam's Abalone Noodles and Ah Guan Noodles, I was in full anticipation for an awesome hawker food experience.
We went at around 2pm on New Year's Day and there was just a couple of people before us. After ordering our dry bak chor seafood mee pok, we waited at our seats before the friendly uncle called us over to collect the food. The basic version at $4.50 a bowl came with prawn, clams, abalone slices, bak chor, braised meat and mushrooms.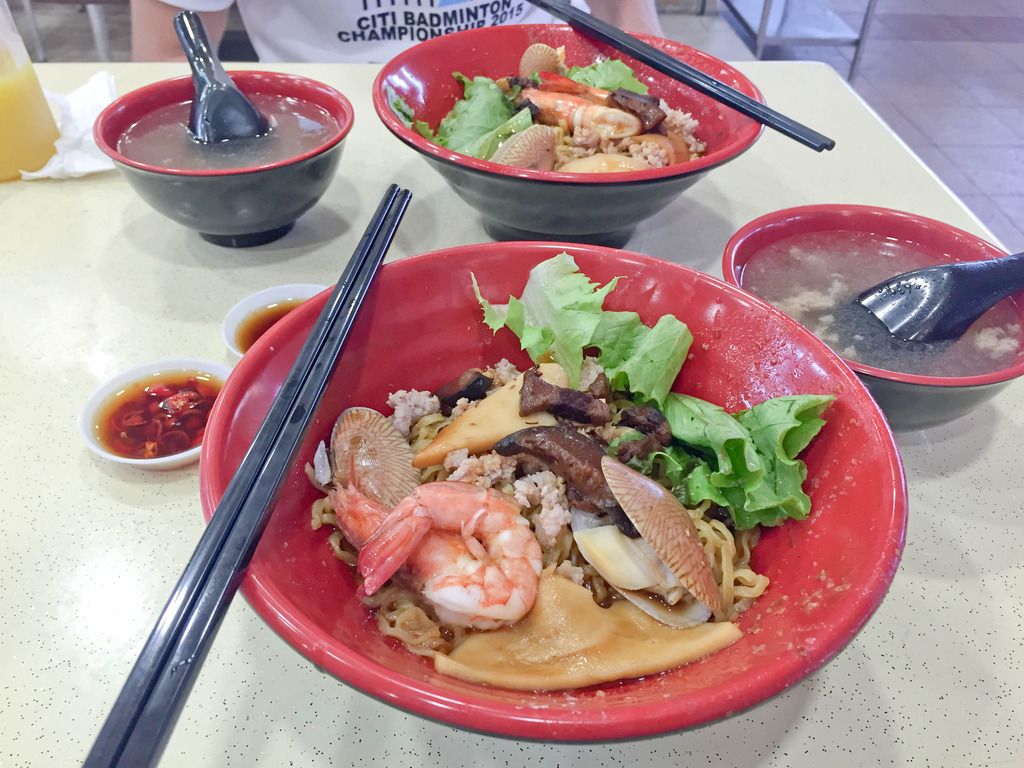 The mee pok was slightly thinner than what I am usually used to, but nevertheless was springy and lived up to our expectations. I loved the bak chor with small pieces of lard mixed within, which gave the dish the fragrant aroma without the overpowering oiliness that we get from other lard-based hawker dishes. The rest of the ingredients worked very well together with the differentiating factor being the tasty braised sauce that layers the noodles with all that flavour. The soup was nice as well, relatively sweet that probably comes from the use of clams.
It was a pity that they were out of the meatball seafood watercress soup ($4) but with noodles like that, I'll definitely be back soon!
Yong He is located at:
Block 18 Bedok South Road