Yard Bird, Hong Kong
Yardbird
came in at No. 45 in Asia's Top 50 Best Restaurants 2014. While it has dropped out of the chart in 2015, let me tell you why you should still visit Yardbird when you're in Hong Kong. Other than their stellar food, the unpretentious atmosphere and friendly staff will almost guarantee an enjoyable night out. Having a strictly no reservations policy, it pays to go early. We arrived at 6 sharp, which was just shortly after their opening hours and grabbed the last few seats at the bar (party due to the party that was ongoing at their basement).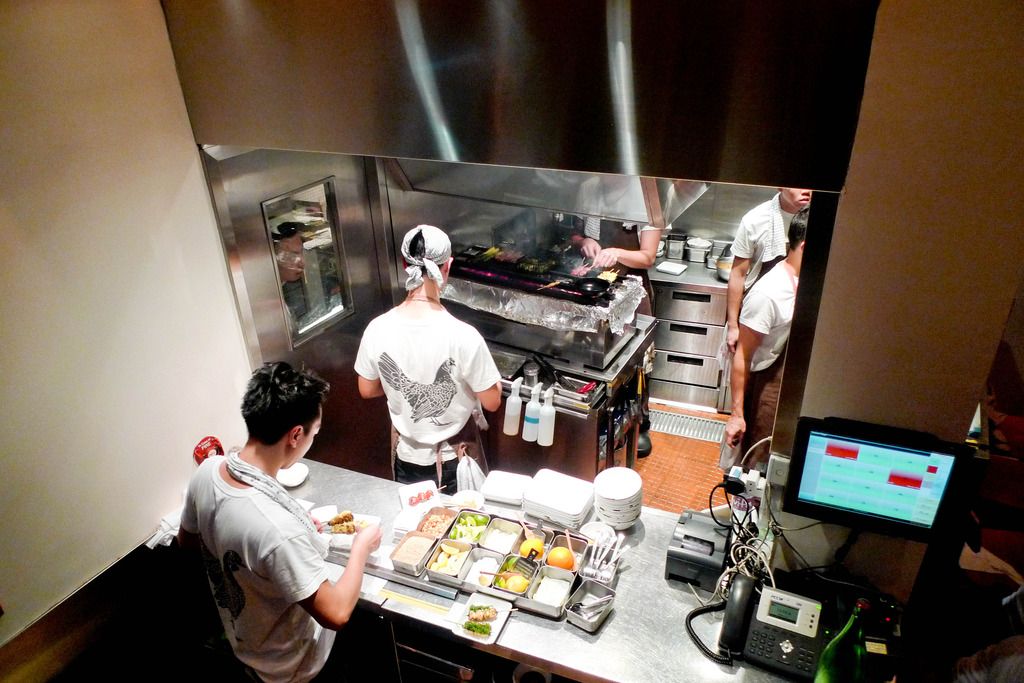 Their
menu
is divided into "Smaller", "Yakitori", "Bigger" and "Rice". We were recommended to get a 2 + 3 + 1 + 1 to share. They are able to serve half portions for everything except the yakitoris, which would be an appropriate serving size for 2.
The selection that we chose from "Smaller" was the
Sweet Corn Tempura
(HKD48 for half portion), which immediately captured our hearts. We only chose one dish here because we wanted to try more from "Yakitori". Back to the corn, before this, I did not fancy corn but this was just too remarkable! The corn tempura was held together by a thin layer of batter, fried till golden but each corn within still retained its sweetness and juiciness. Can you believe that I actually started eating corn after this? What a life-changing corn indeed...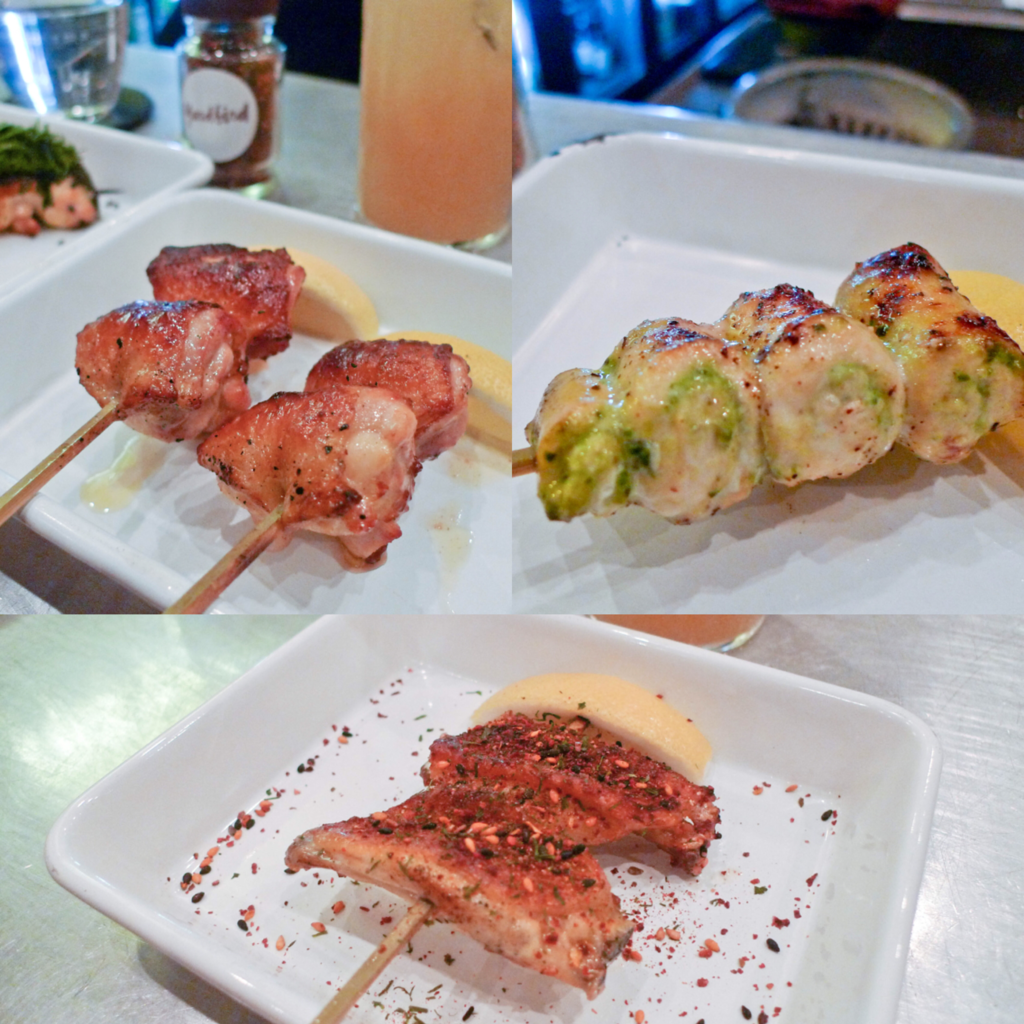 For the "Yakitori" (HKD42 each), we tried the following -
thigh
,
wings
,
breast
(HKD42 each)
,
oyster
, meatball
and
pork belly
(HKD46 each). The one that shone was the oyster!!! The oyster is actually the part that is located near the thigh, but comes with a much firmer meat. Meat with a bite that gives a kick but still reasonably tender called for more orders immediately! The meatball was also enjoyable, with moist meat put together on a stick and dipped into the sticky egg yolk.
We had KFC -
Korean Fried Cauliflower
(HKD48 for half portion) for the "Bigger" option. It was sweet, spicy, tangy with the crunchy cauliflower. The usage of cauliflower takes away the greasiness of deep fried food, but giving you that sinful indulgence all the same! It is definitely a very creative dish but I did not resonate with it as much!
For "Rice", we had the
Chicken and Egg
(HKD75 for half portion). This dish came with plenty of crispy fried chicken skin over the sticky rice, mixed with a generous amount of peas and topped with a perfectly runny egg. While it was yummy on the first few bites with that irresistible chicken skin, it gradually became a little "gelat" as we work through the pan!
You also can't miss out on the whiskeys at Yardbird with the variety that they carry at their bar. We ordered the
Whisky Lemonade
(HKD90) and
Chu Hi
- Shochu with freshly squeezed grapefruit juice (HKD78). Go for the former if you like a stronger whiskey drink, and the latter if you want a light cocktail to go with your food.
This modern izakaya is definitely the "it" spot in Hong Kong to chill out and indulge!