品香鸡饭 (Pin Xiang Chicken Rice)
One of Singapore's iconic attractions and also one of my favorite is definitely hawker food! Every Singaporean can easily name a few of our national favorites as they are found in every neighborhood's coffeeshop/hawker centre. Not only is hawker food delicious, it is really wallet friendly as well! I recently paid a visit to the newly revamped Bedok Interchange Food Centre - it's so much neater, well ventilated and spacious now! Now the problem with a food centre is that there are so many different stalls out there and you might be spoilt for choices. Here, I am introducing you to 品香鸡饭 (Pin Xiang Chicken Rice) at Bedok Interchange Food Centre!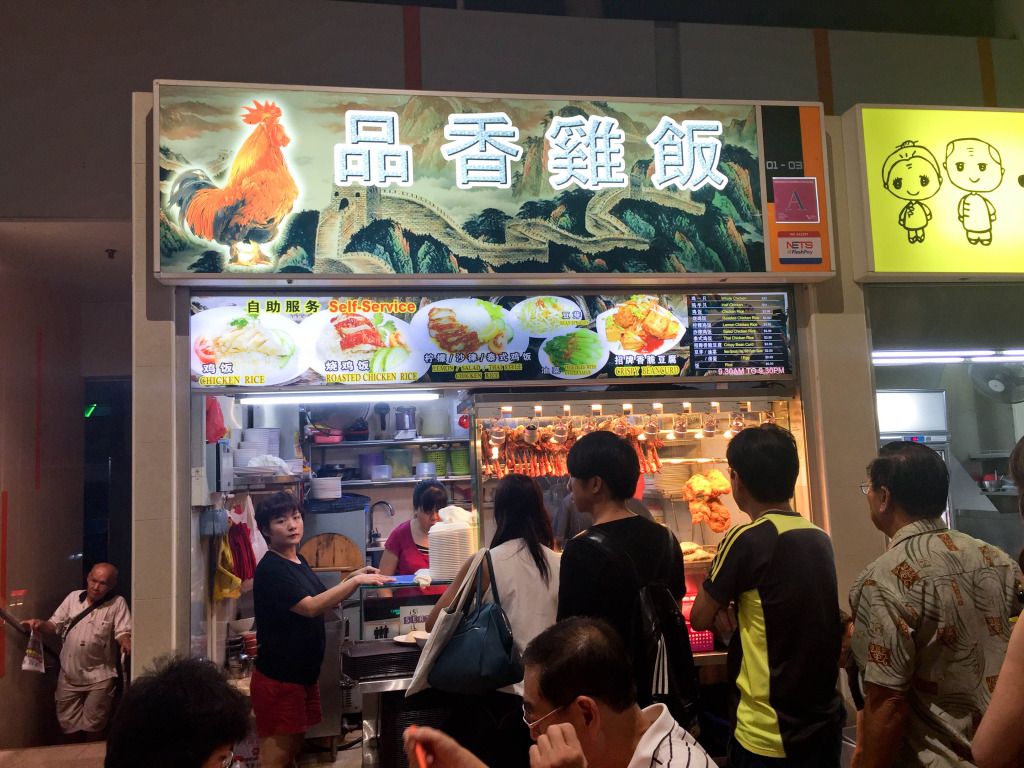 I visited on a Sunday evening and there was a perpetual long queue during the peak dinner time! Be rest assured though, that the waiting time was not too long as service was prompt and efficient. Between the two of us, we ordered the White and Roasted Chicken Platter for two (SGD8), Crispy Beancurd (SGD3.50) and Vegetables (SGD2).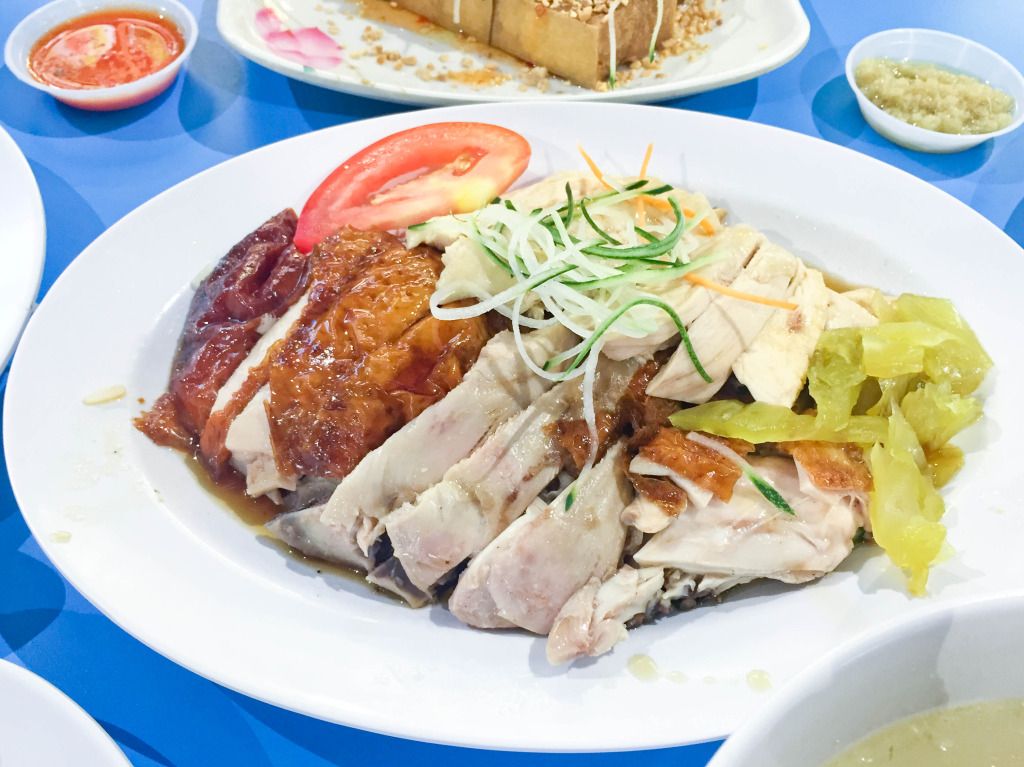 For our plate of chicken, it was a combination of white chicken breast and roasted chicken thigh. The chicken breast was well cooked without being overly dry while the roasted thigh was tender and flavorful. What I like was how plump the chicken was - good solid chicken meat! Even though this is a chicken rice stall, you definitely can't miss out on their crispy beancurd! It's served with a thai sweet chilli sauce and topped with a generous amount of peanuts. This was delectable as it was delicately crispy on the outside, yet incredibly soft and smooth on the inside! The spicy and sour notes on the refreshing beancurd definitely won our hearts.
With so many chicken rice stalls all around the island, I'm happy to find 品香 serving quality food and also preserving this hawker culture of ours. We need to have more of such stalls around!
品香鸡饭 (Pin Xiang Chicken Rice) is located at:
Bedok Interchange Food Centre #01-03