On Lok Yun, Bangkok
Bread, coffee and eggs.. These are essential ingredients that make a staple breakfast. At this one place in Bangkok, they have used these simple ingredients to dish out classic breakfast items in an old fashioned coffee shop and have won the hearts of many since. The location can be quite tricky though! Even after assistance from our hotel, we only got lucky after 15 minutes of continuous searching for a taxi driver who knew how to get there. This taxi driver knew the exact route and was even curious to know how we got to know of On Lok Yun.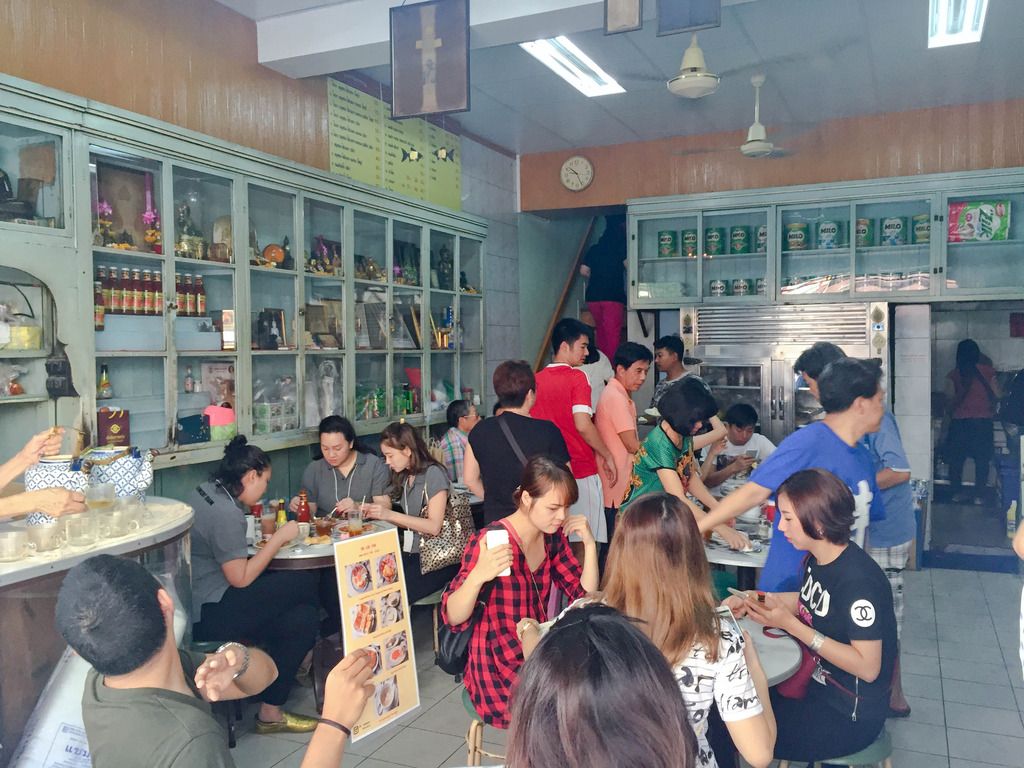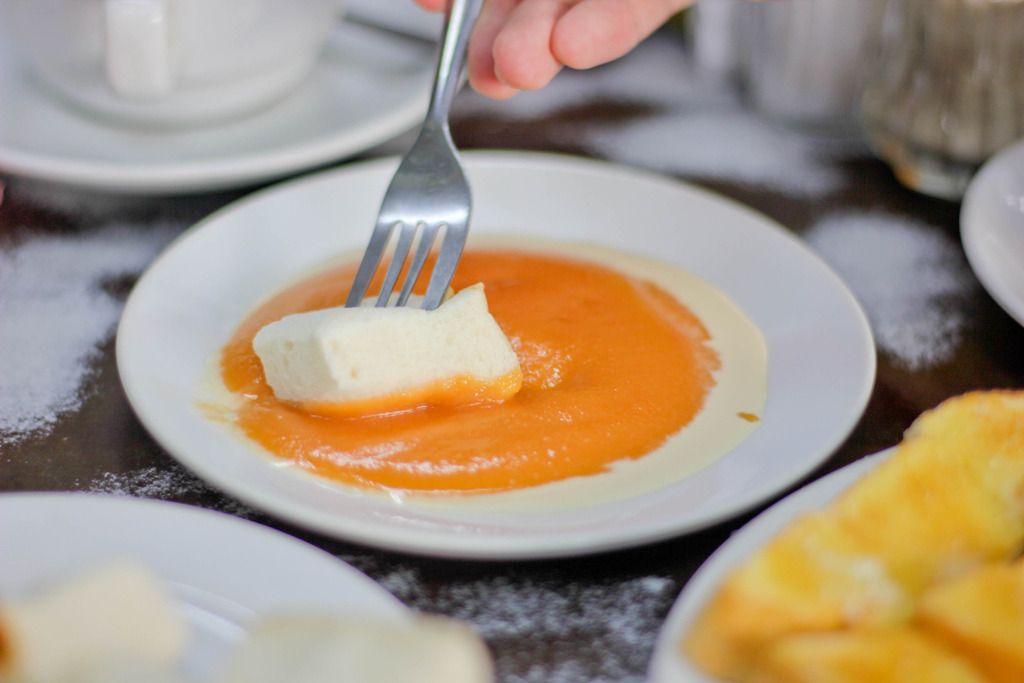 The
steamed buns with the egg custard dip
(28B) needs no introduction. Compared to the Kaya that we have in Singapore, the dip has a higher content of coconut milk in it. That said, the creamy and rich custard had a thin consistency which complemented the soft buns very well. One serving of bread is not enough to wipe out the entire plate of dip!
Apart from the steamed buns with egg custard, what I really love at On Lok Yun is their all day breakfast. I chose the platter of
sunny side-up, sausages, bacon and ham
(75B). I wasn't really expecting much because these are exactly the same ingredients that we have ate before. However, the charm here is the tomato sauce! It is more tangy and not as thick as the usual tomato ketchup. Adding a little to your plate changes the entire taste profile, but in a good manner no doubt!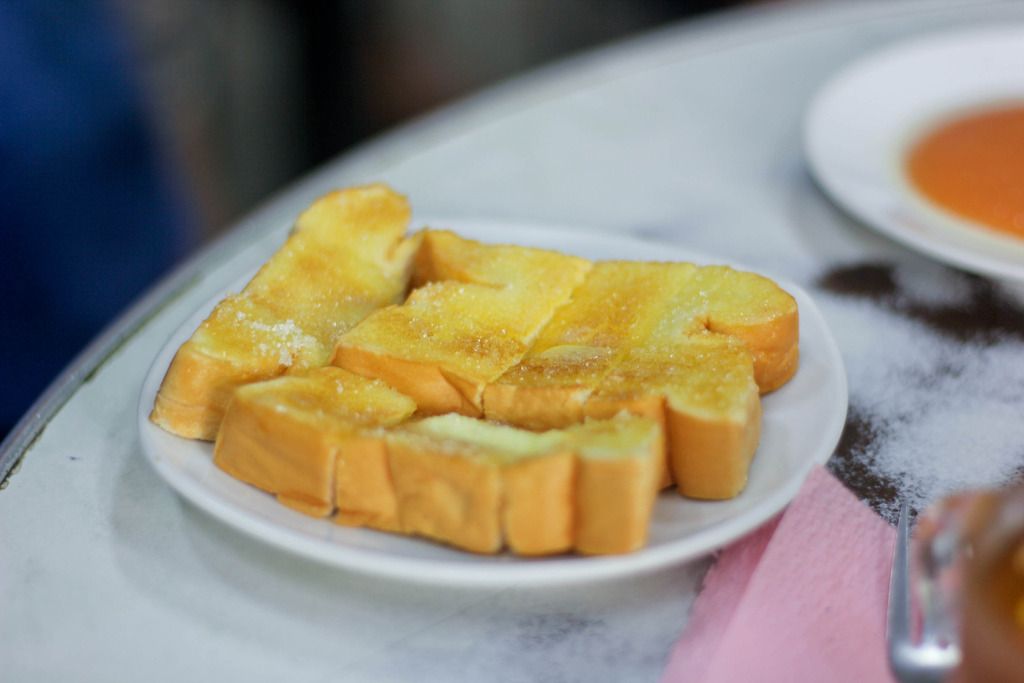 We also had the
soft boiled eggs
(15B),
bread with butter and sugar
(23B),
hot milk tea and coffee
(22B each) which were nothing to shout about. I would definitely recommend the above steamed buns with egg custard and all day breakfast! Some may question if it is worth it to make a trip to On Lok Yun as we can find similar experiences in Singapore. That I agree. But personally, I love such simple fare and wouldn't mind traveling the distance to try it out! Depending on your trip's schedule and if you have the time, the question would then be why not?
On Lok Yun
is located at:
72 Charoen Krung Rd, Talat Noi, Samphanthawong, Bangkok 10100, Thailand