Lolla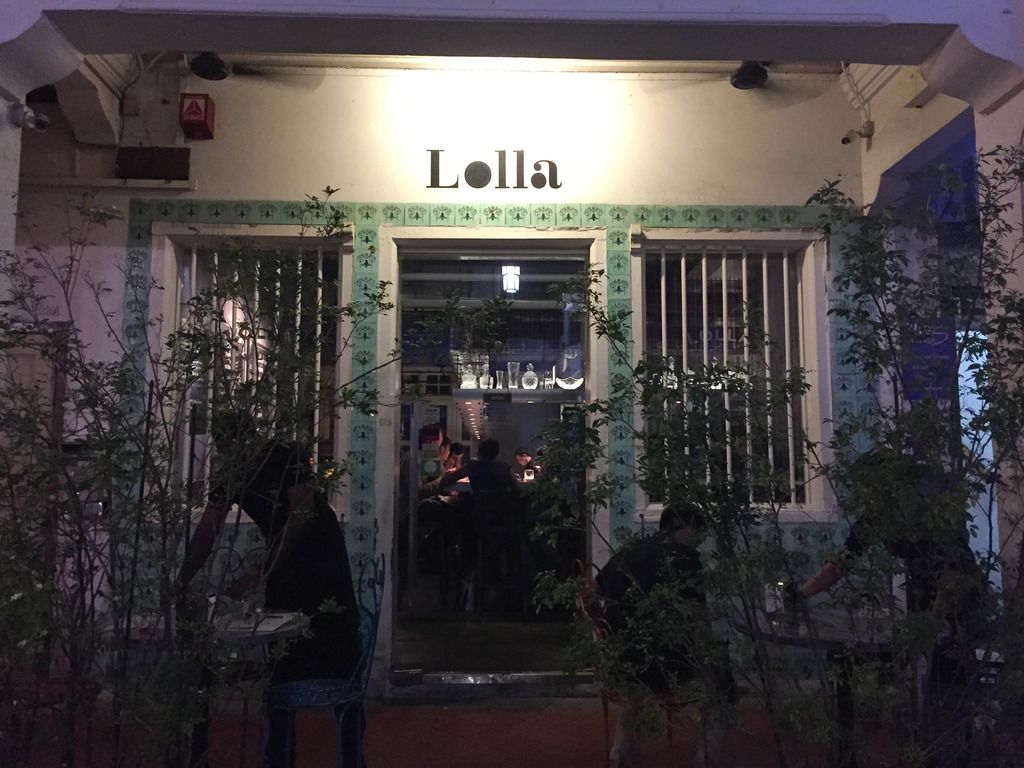 Situated along Ann Siang hill amidst many bars and restaurants is this swanky open concept kitchen restaurant, Lolla. Reservations are available for seating at the communal table at the basement, while bar seats at level 1 are on a first come first serve basis.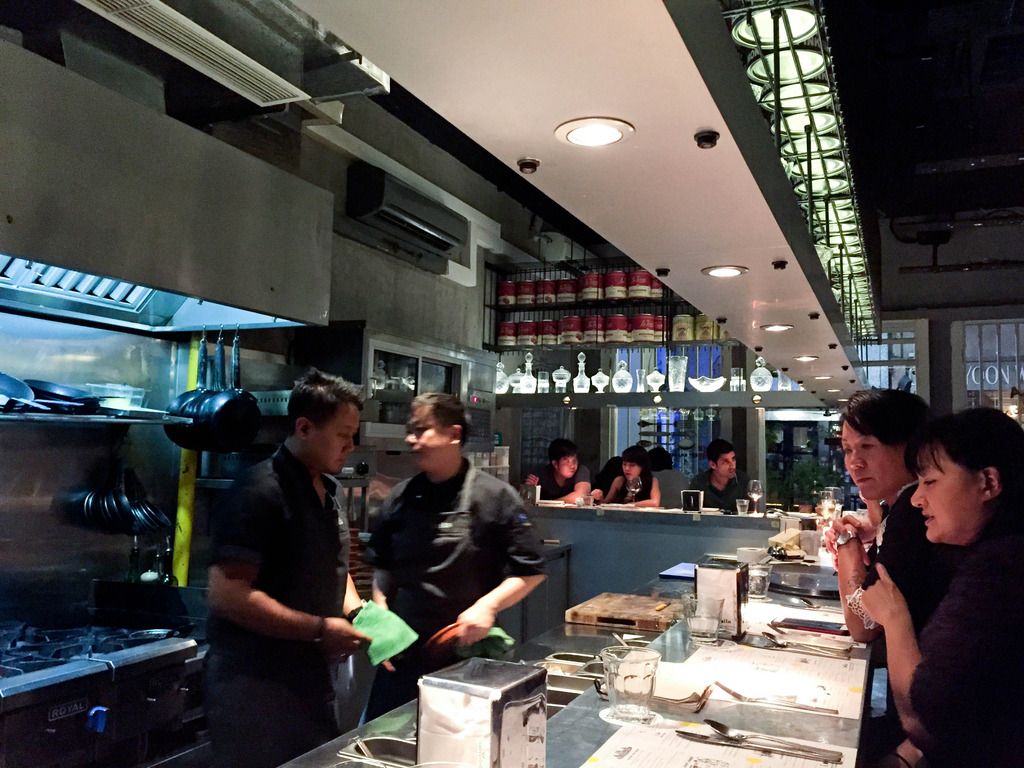 Sea urchin pudding ($22 for half portion)
Served in a tiny pot, the bright yellow sea urchin was a striking contrast against the black squid ink pudding. We grabbed the first spoonful of both the uni and pudding, and it had a very strong squid ink flavour that overpowered the uni. We had to eat the uni separately for its taste and we found it to be fresh with a subtle sweetness! While it was very rich and creamy, the half portion serving size was just nice for the two of us without it being overwhelming. It was just right while waiting for the rest of the dishes to be prepared! Unless you don't eat sea urchin, you've got to try this!
Slow cooked egg with chorizo sausage ($19)
The chorizo used here are very tender clusters of meat sausage that were seasoned beautifully. We were absolutely delighted to enjoy the wonderful combination of the molten egg yolk, potatoes and chorizo together. The fried kale that were garnished on top also adds another layer of bite to this dish!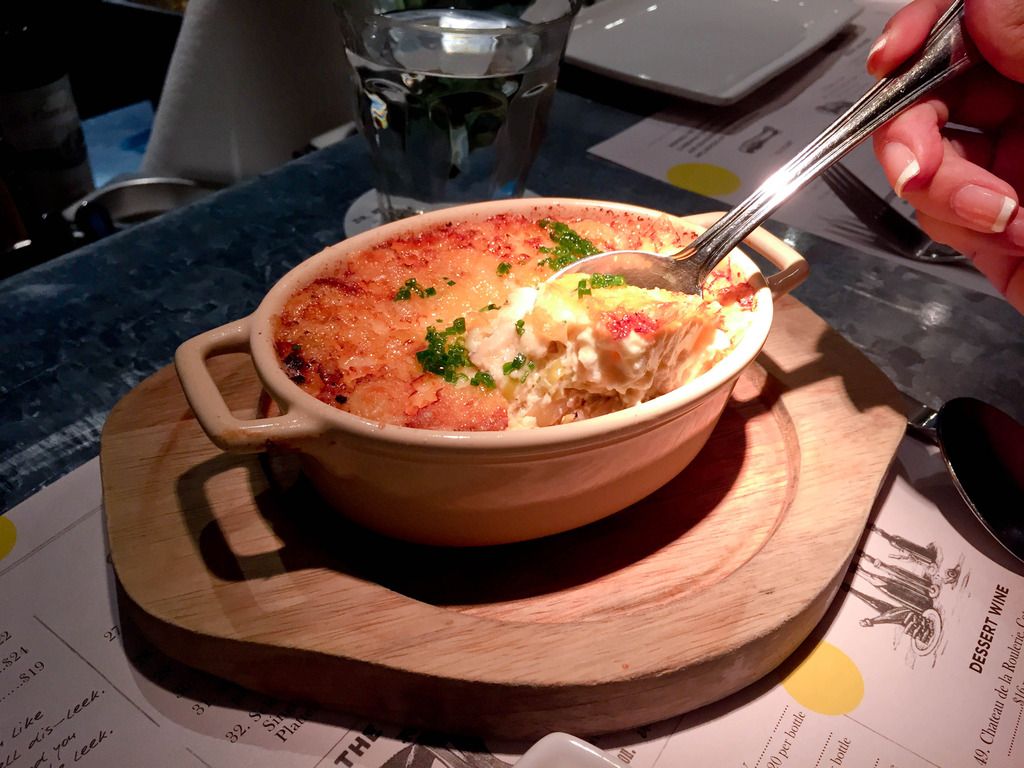 Gratinated leek fondant ($16)
An oven baked gratin filled with a layer of melted cheese above a creamy milky mixture and generous strands of leek cooked till mushy. This is the ultimate comfort food! The sweetness from the leeks definitely came through. Be sure to catch it while it's still warm, and a spoonful of the crust, cream and leeks will definitely make you crave for more.
Iberico pork collar ($26)
The pork collar was grilled medium well, which was tender and moist. It was served together with the chorizo sauce and green apple slices. I thought it was a rather bold move for Lolla to use a heavy tasting chorizo blended sauce to complement a pork dish, but the smoothness of the sauce did everything to pair these two up. The sauce gets dispersed immediately upon eating and the apple slices adds a slight tinge of tangy-ness to it.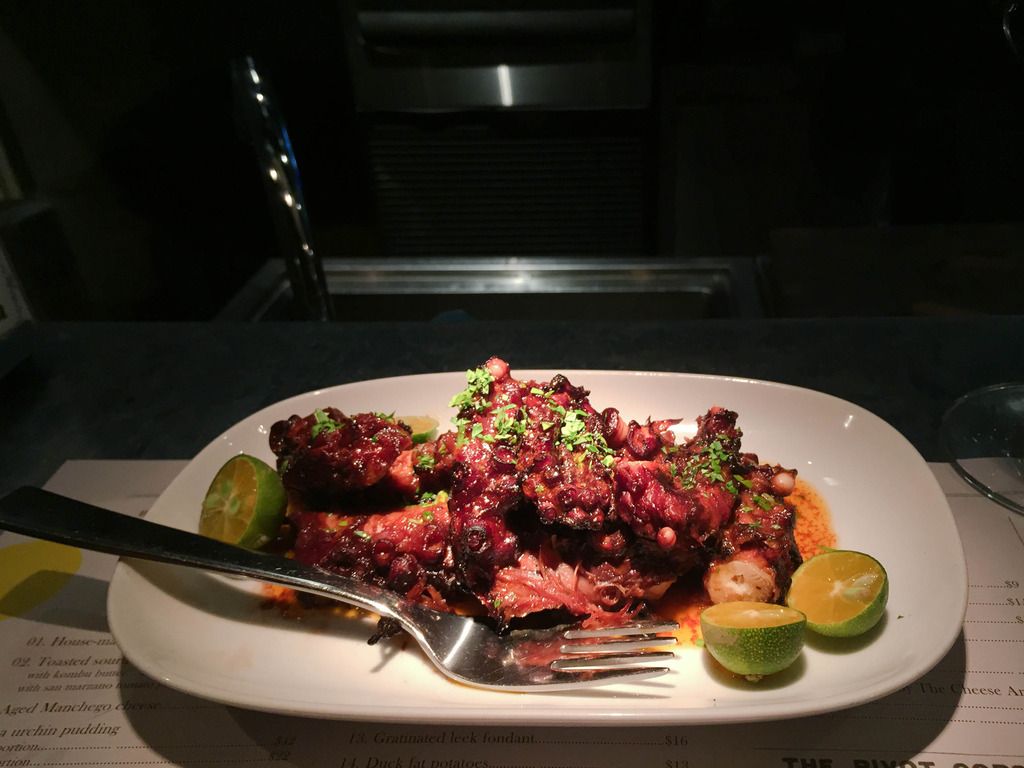 Grilled octopus ($28)
This came as a sizable portion. It looked very tantalizing with the char grilled outer layer. Lime is also served with this, and I just love how this acidic touch Iifted the entire taste. The octopus was slightly chewy and I wished that there was more sweetness from the octopus meat!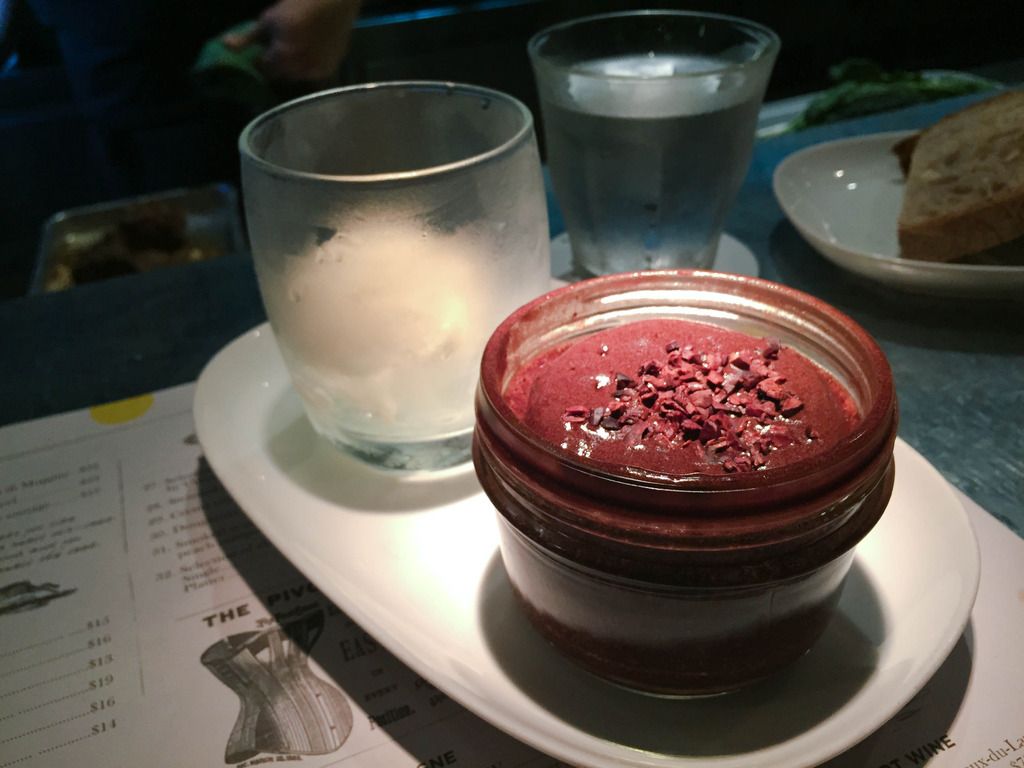 Steamed dark chocolate pudding ($15)
Steamed hot chocolate pudding paired with a scoop of vanilla ice cream can never go wrong. The pudding was pillowy soft and wakes your taste buds with the concentrated amount of chocolate. Definitely one for the chocolate lovers!
Banana fritters with cinnamon chantilly cream ($18) - specials menu
Mashed banana mixture fried into balls of banana fritters. The inside was more like a spongy texture instead of a goreng pisang that I thought it to be. The cinnamon chantilly cream was extremely airy. I was told by the chef to dip a generous amount with each fritter for maximum satisfaction and he was completely right!
Lolla definitely dishes out food that are above average and gives a laid-back vibe with the open concept kitchen on level 1. Staff are extremely friendly and always willing to have a chat. Definitely a restaurant that you can head to for some good food and good vibes on a Friday night!
Lunch | 1200 - 1430 Dinner | 1800 - 2300
Closed on Sundays and PHs