Thai food restaurants in Bangkok
There is no lack of Thai food in Bangkok - from food carts to food courts, cafes to restaurants. During my recent trip to Bangkok, I was on the hunt for restaurant style Thai cuisine. I was looking for places where you can dine in style and in a comfortable environment without compromising on your tastebuds. These are 3 restaurants that you can consider on your next trip to Bangkok, Thailand. By order of my personal preference -
Krua Apsorn
,
Soul Food Mahanakorn
and
Supanniga Eating Room
.
Samsen 1 Alley, Wat Sam Phraya, Phra Nakhon, Bangkok 10200, Thailand
Or otherwise, opposite Suan Sunantha Demonstration Primary School
Stir fry crab with curry powder (400B)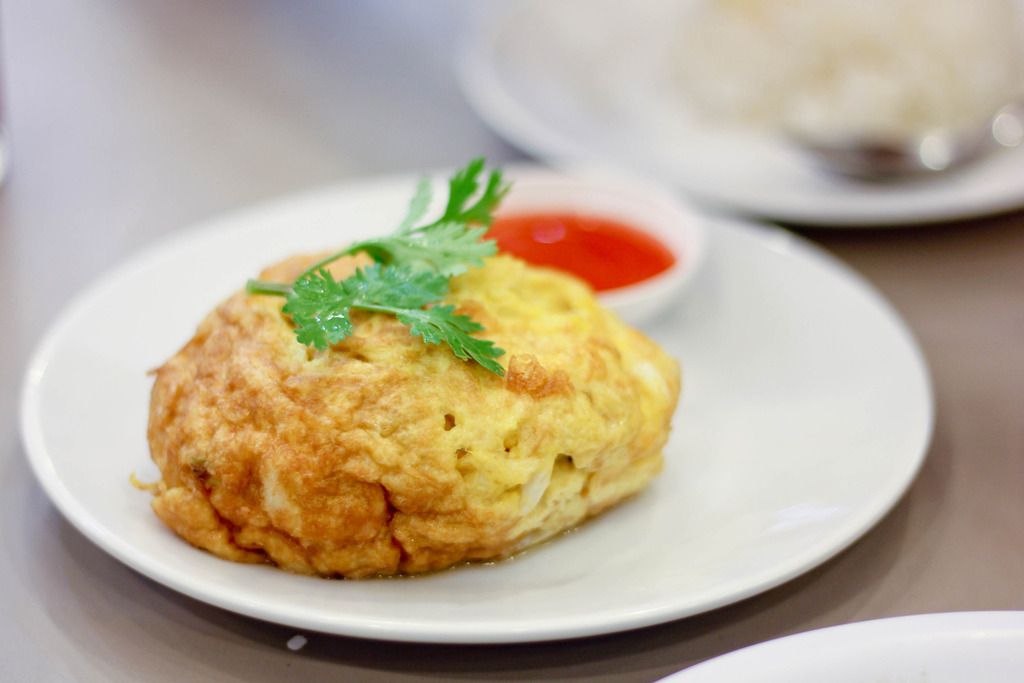 Crabmeat Omelette (90B)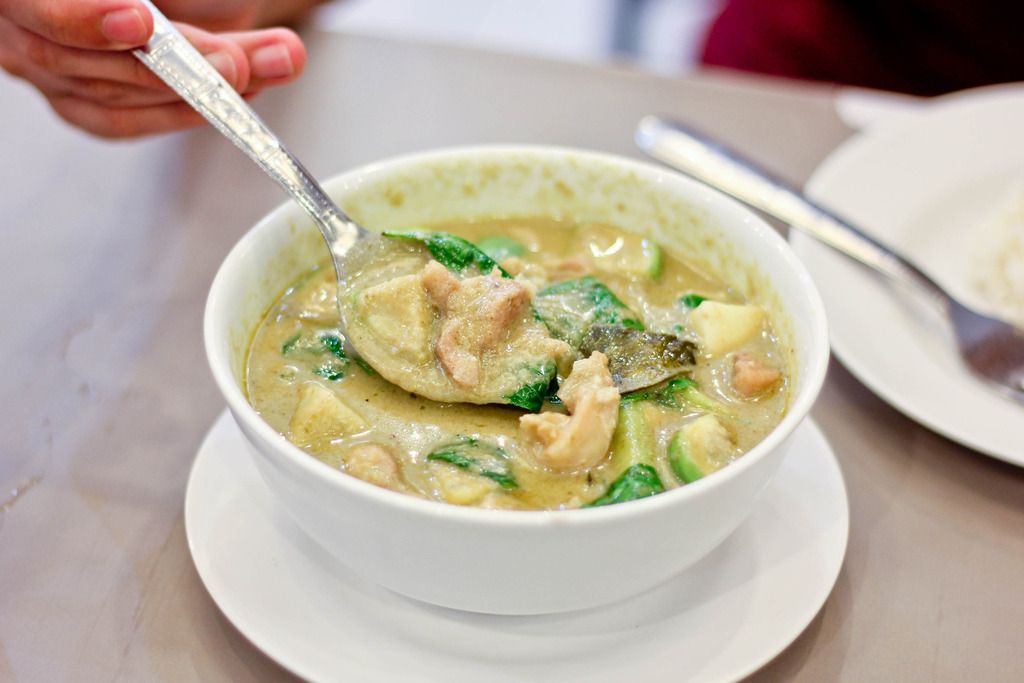 Green Curry Chicken (170B)
Looking at the location, Krua Apsorn is not made for tourist who visit Bangkok without a plan. They have quite a number of locations across Bangkok and the Samsen Road branch would be the nearest for tourists and that already requires a taxi ride to get there! That one famous dish at Krua Apsorn would be the
Stir Fried Crab with Curry Powder
. Look at how glorious the chunky crab meat looked! The meat was firm yet tender, drenched with a generous amount of egg, onions, spring onions and of course the curry powder sauce! Without it being spicy, the curry sauce lifts the crab meat with the fragrance from the spices. Other noteworthy dishes here are the
Crabmeat Omelette
and
Green Curry
. The crabmeat omelette does not have that much crabmeat within it, but the oily fried egg is extremely comforting especially for egg lovers! The green curry was very thick with generous amounts of coconut milk, and that spicy kick that ought to be there? Wait for it, it comes in at the end.
During our visit, we only saw locals in the restaurant and most of the tables were reserved. In order to make sure that you do not make a wasted trip, reservation is highly recommended!
56/10 Sukhumvit Soi 55 (Soi Thong Lor), Bangkok, Thailand, 10110
Nearest BTS: Thonglor Exit 3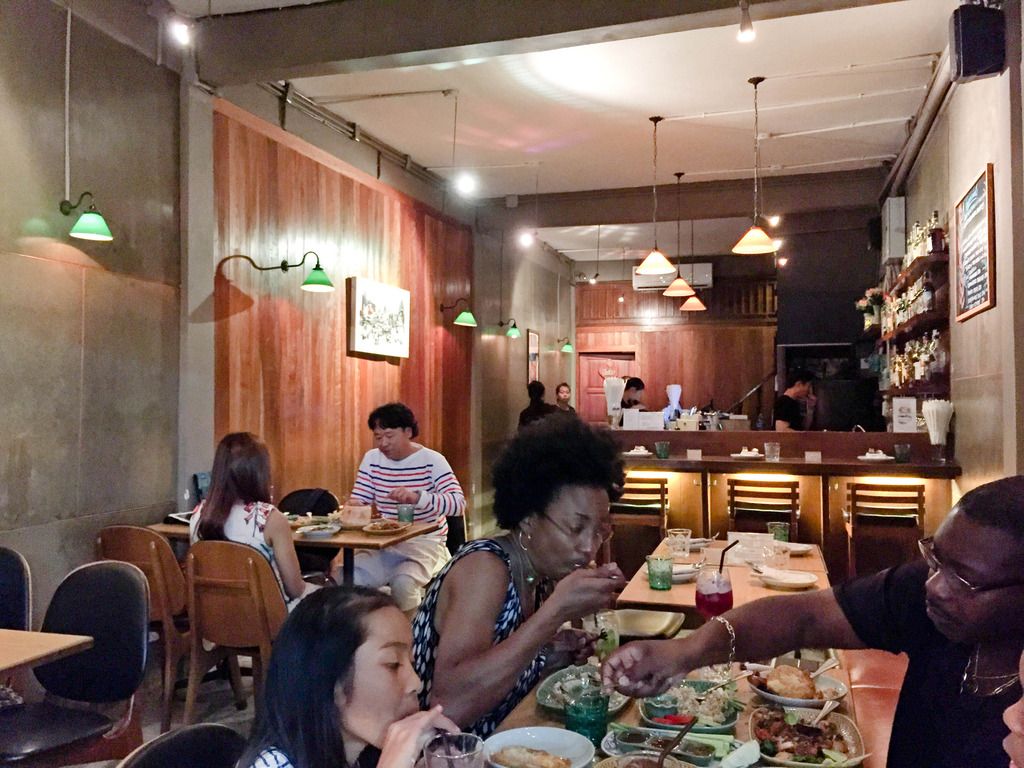 Sticky Tamarind Ribs (280B)
Red Curry with Smoked Duck and Rambutans (250B)
Conveniently located at Thong Lor BTS station, I don't see why you should not have a meal at Soul Food. The food here is refined, sophisticated and I could tell that much thought was put into elevating commonly found dishes along the streets of Bangkok. From the standard
menu
, we ordered the
Sticky Tamarind Ribs
and
Red Curry with Smoked Duck and Rambutans. T
he sticky tamarind ribs were so good! The sweet and sour tamarind sauce with a tinge of pepper paired very well with the ribs. The ribs were so fork tender that I could easily separate the meat from the bone! The red curry, on the other hand, was thick and spicy. The rambutan with the duck meat made quite a good pair, but I wished the duck was sliced thicker for a more solid bite.
Pad Thai with Soft Shell Crab (400B)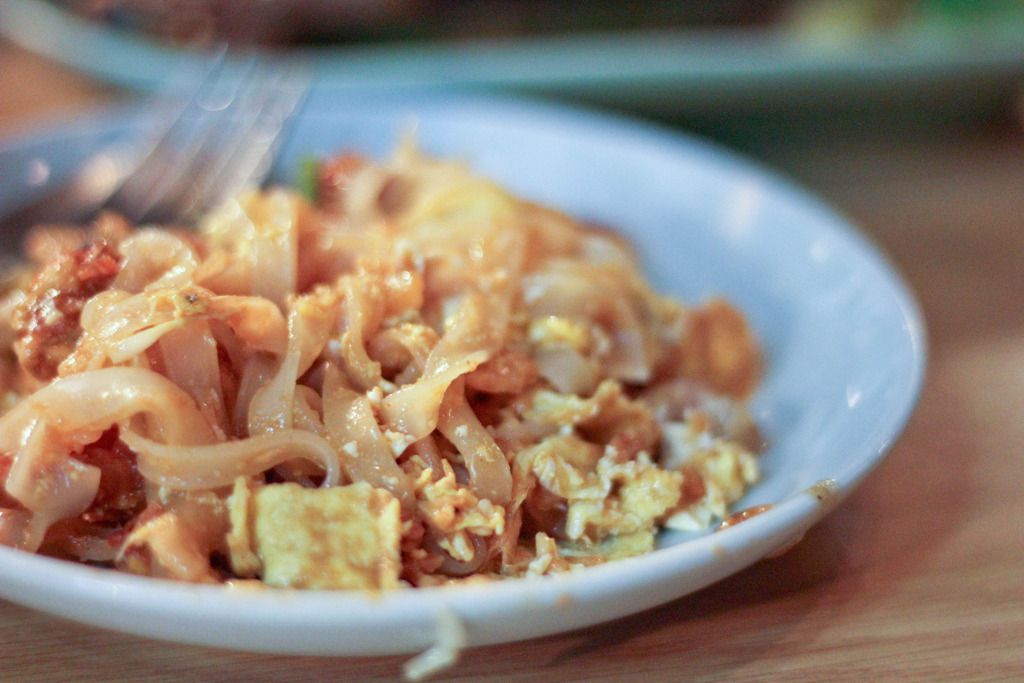 Off the specials menu, we ordered the
Pad Thai with Soft Shell Crab
and we were so pleasantly surprised when it was served - a tower of soft shell crab atop an omelette wrapped pad thai. The soft shell crab was coated with a layer of sour ketchup-like sauce which took away some of the crunchiness and was just a tad too heavy for the tastebuds after too many mouthfuls. Nevertheless, it still worked well with the pad thai that was so wonderfully done! The pad thai was moderately moist with peanuts stir fried into it, emitting a delightful nutty fragrance.
160/11 Soi Sukhumvit 55 (Thonglor) Klongton Nuea, Watthana, Bangkok 10110
Nearest BTS: Thonglor Exit 3
Daily | 1130 - 1430, 1730 - 2330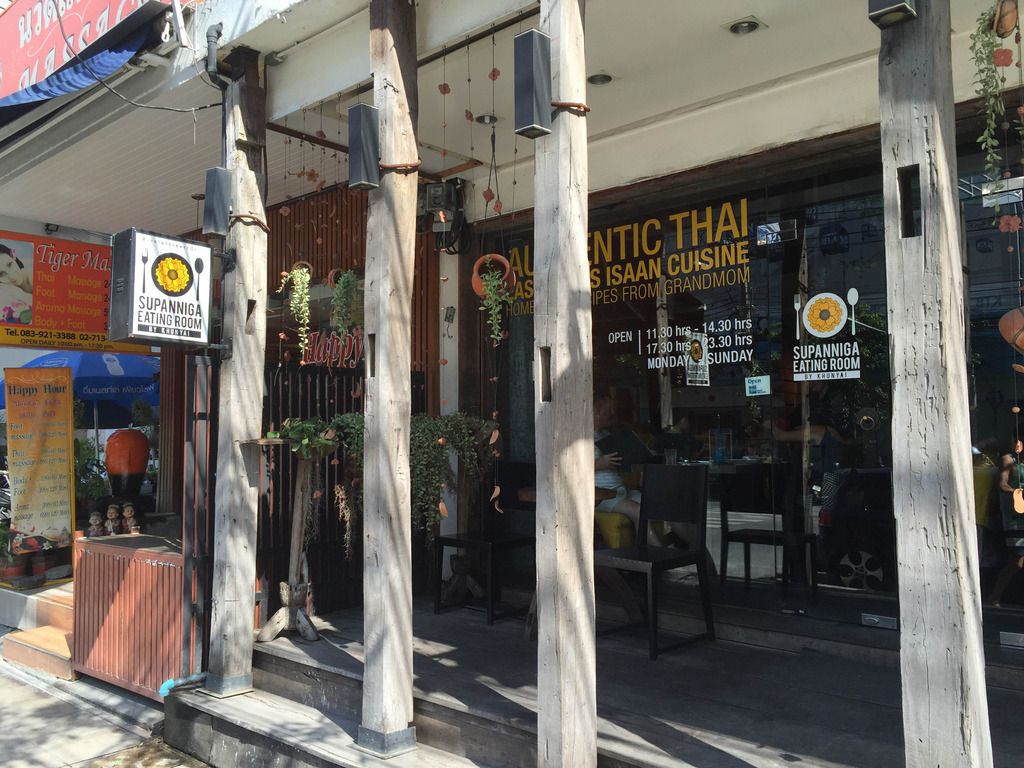 Tom Yum Goong (190B)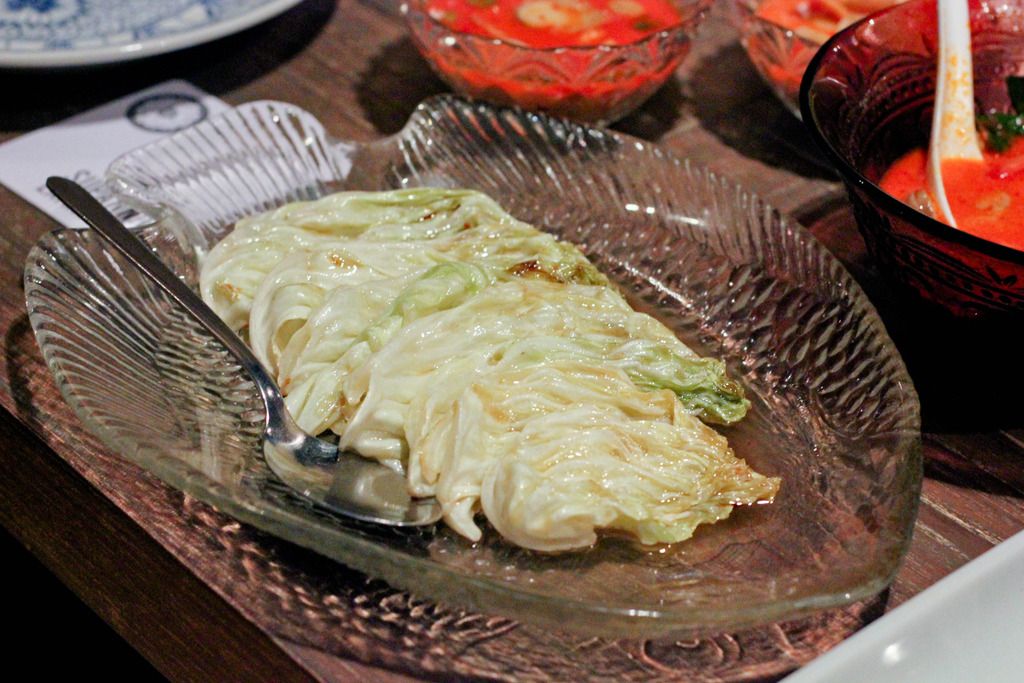 Fried Chinese Cabbage (120B)
Beef Slices (150B)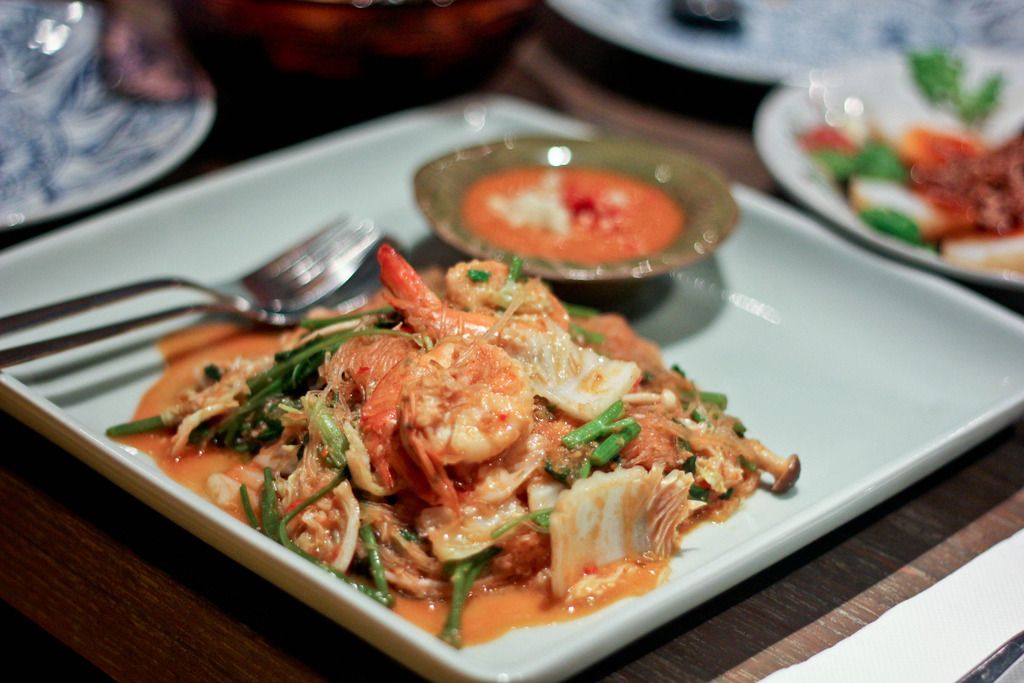 Seafood Suki (170B)
A meal at Supanniga aims to bring you a taste that is familiar to your heart, almost like you are having a home-cooked meal prepared by your loved one. There is a wide variety of dishes on the menu, so it will be good to come prepared with what you want to order! Between the two of us, we ordered 5 dishes and 1 dessert to share. First, we had the
"Son in Law" Eggs
which comprises fried medium-boiled eggs served with three flavor sauce and fried shallots. The molten egg yolk was well executed with a gooey centre topped with crunchy shallots and a sweet tasting sauce. The
Tom Yum Goong
had generous amount of mushrooms and prawns. The spice of this tom yum is no joke, with a fiery kick all the way through your throat into your tummy. The
Fried Chinese Cabbage
is gravied with premium fish sauce. When I think of fish sauce, saltiness comes to mind and this is no exception. So so salty which would can be resolved by that extra mouthful of white rice. The
Beef Slices
were stir fried with thai basil and chilli, two classic ingredients in thai dishes. The beef slices were slightly chewy and were nothing extraordinary in terms of its taste too - skip this! We also ordered the
Seafood Suki
, which looks super delicious with the sauce coating the strands of glass noodles. However, the sauce had a surprisingly nutty and sweet finish to it which I personally did not quite enjoy. I was perhaps expecting a more savoury sauce, hence, I was a bit disappointed by it!
Thai Tea Panna Cotta (85B)
All good meals end with a dessert and here at Supanniga, we chose to end our meal with the
Thai Tea Panna Cotta
! You can even spot tea leaves in the panna cotta and it had a very strong thai tea flavor in it. A pot of watered down condensed milk comes with it, and this is how the Thais do it - adding a sweet drizzle over a sweet dessert. I must say that I'm fully satisfied with that sugar rush and I am glad that they didn't lose the tea flavor amongst that sweetness!