Loacker launches Raspberry Yoghurt wafer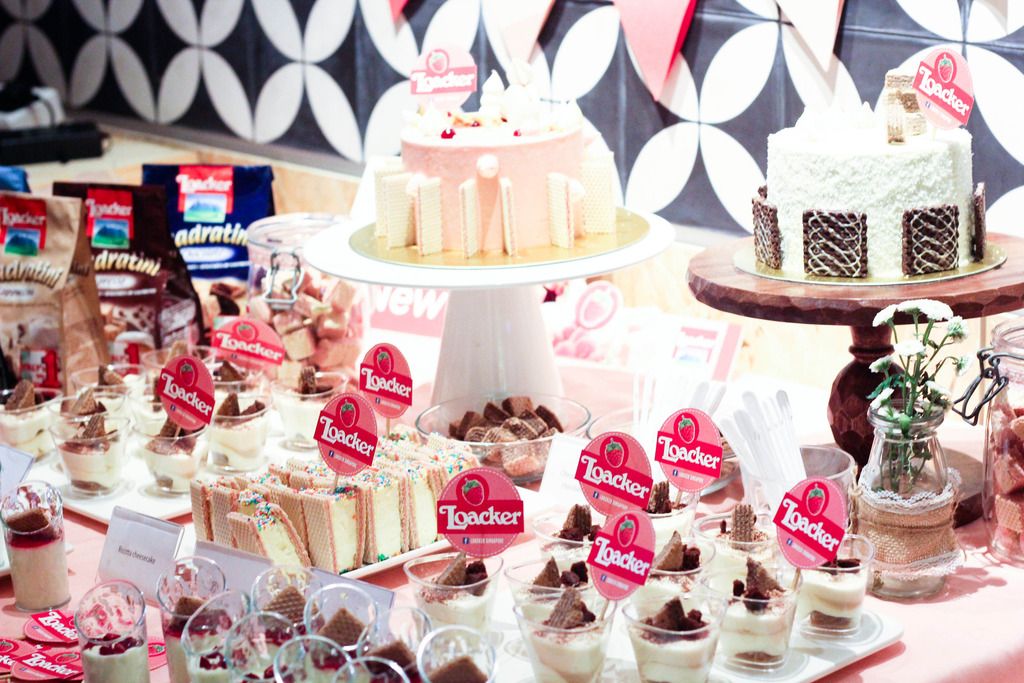 In conjunction with its 90th birthday,
Loacker
celebrates by introducing a new flavor of its famous crisp wafer biscuits! Many are familiar with the Chocolate or Napolitaner flavor but Loacker now gives you an alternative flavor that is likely to become a favourite - the brand new Raspberry Yoghurt.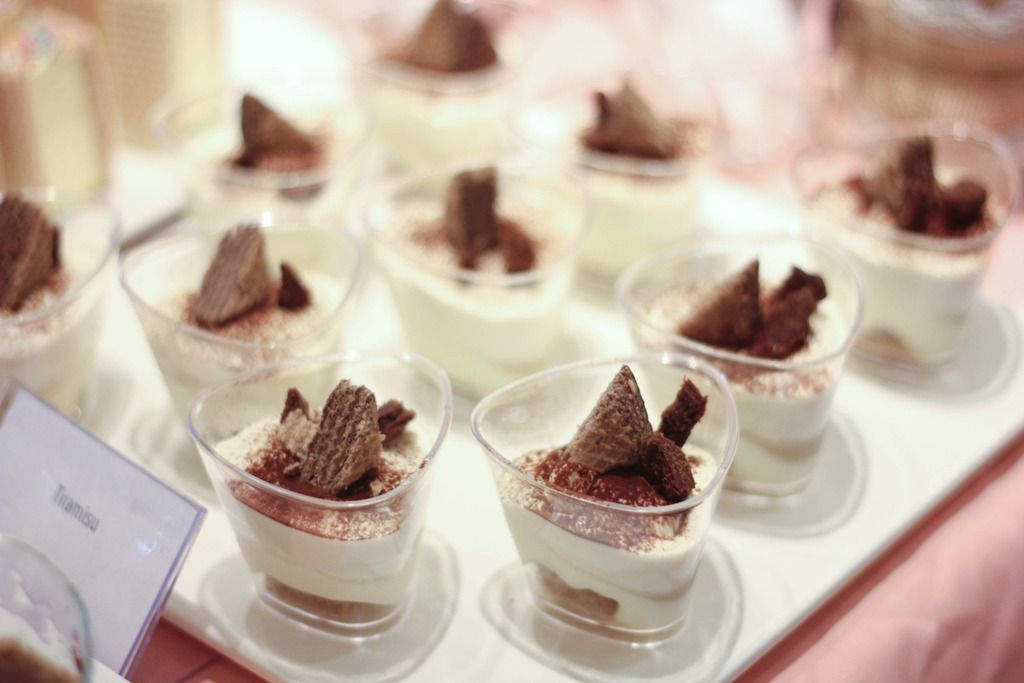 Loacker has paired up with
Two Bakers
' Pastry Chef Erica to innovatively create a few desserts with the use of the new Loacker biscuits as part of this media launch. We were greeted with a lovely dessert table upon reaching! I was already expecting a sugar rush with the array of desserts consisting of tiramisu, panna cotta, mini ricotta cheesecake, coconut coated chocolate cake with vanilla buttercream and chocolate cake with pink vanilla buttercream.
Jugs of wafers were also placed around for us to savour the goodness of Loacker's wafers. Needless to say, I went straight for those raspberry yoghurt ones to find out how they tasted! On your first bite, you will definitely not miss the full sweetness from the berries and after which, the tangy yoghurt tones will follow. The two contrasting tastes intertwined between the layers of wafer biscuits was very enjoyable. Personally, I think this new flavour would a great afternoon snack as it is not cloyingly sweet and I will not get "gelat" with the acidity going on. Thanks Loacker for introducing a new flavor to us!
Onto the new dessert creations, I personally liked the mini ricotta cheesecake! Don't they remind you of the old school ice cream biscuit that you can buy from the traditional ice cream carts? The cheesecake was even finished off with those cutesy rainbow sprinkles! Though the ricotta cheesecake had a slight grainy texture, the curds were soft and creamy with a sweet finish. The loacker wafers on the side gave another dimension with that crunch!
Apart from the Loacker snacks, the folks from Two Bakers have also generously offered us some of their sweet treats and mains for dinner!
Halloween inspired lavender lemon soda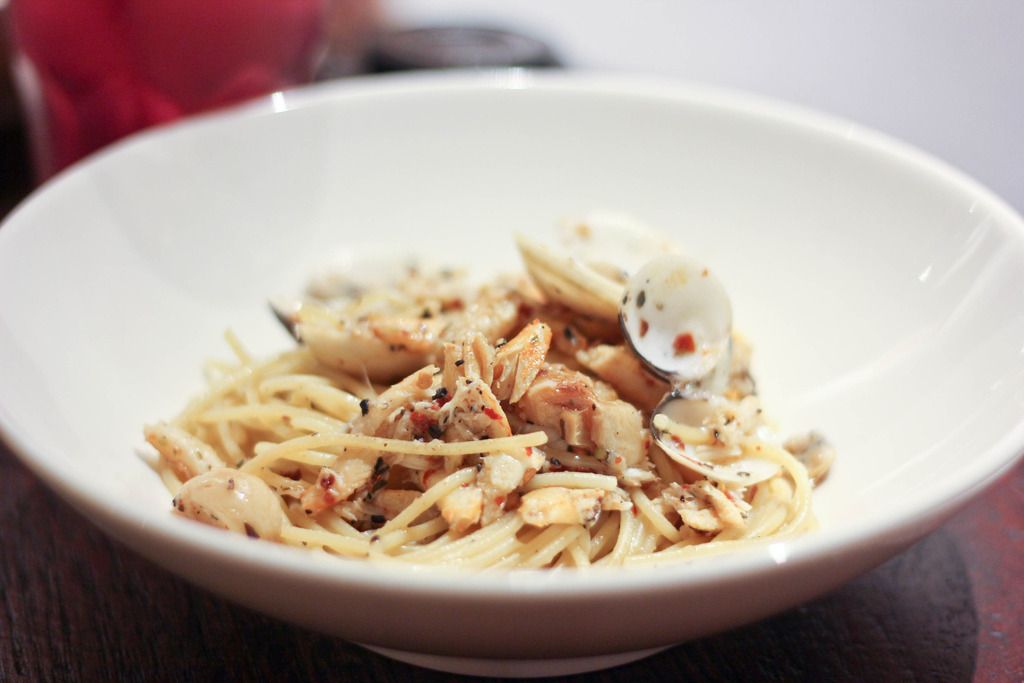 Spaghetti Vongole Aglio Olio
Butternut Mushroom Risotto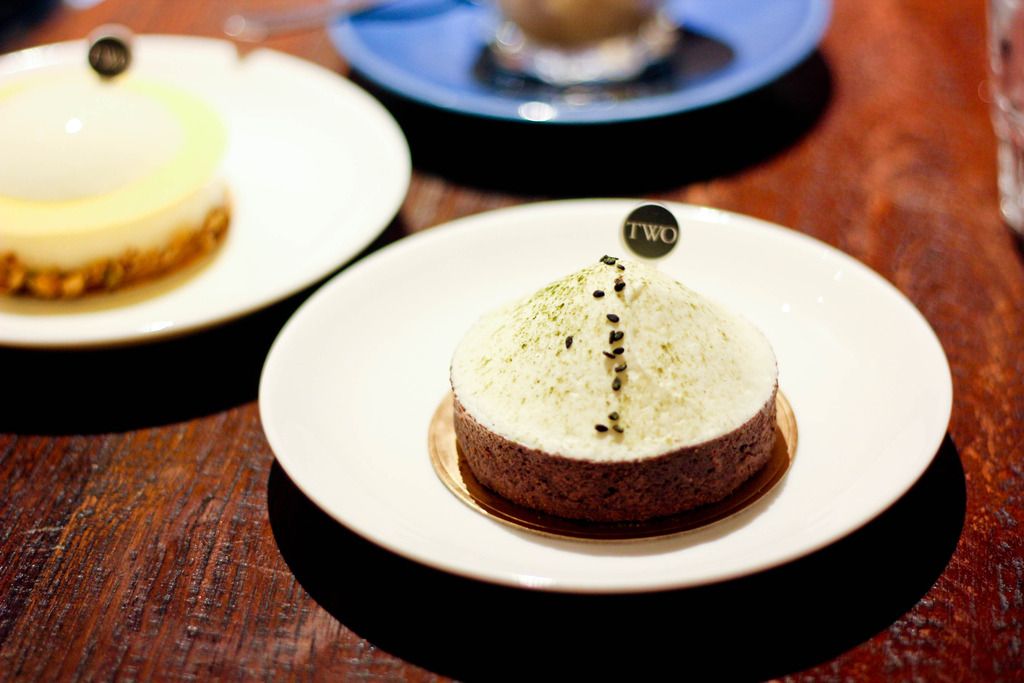 Named "Mount Fuji", I'm already sold by the looks of it! A cute dome full of matcha, Azuki
beans and white chocolate ganache held together by the chocolate sablee tart base. I fell in love with the tart base instantly as it was well-cooked with a good buttery taste. The Azuki beans were a pleasant surprise as it enriched the dessert yet holding back on the sweetness with the natural red bean bitterness. A well balanced dessert that deserves going back for more!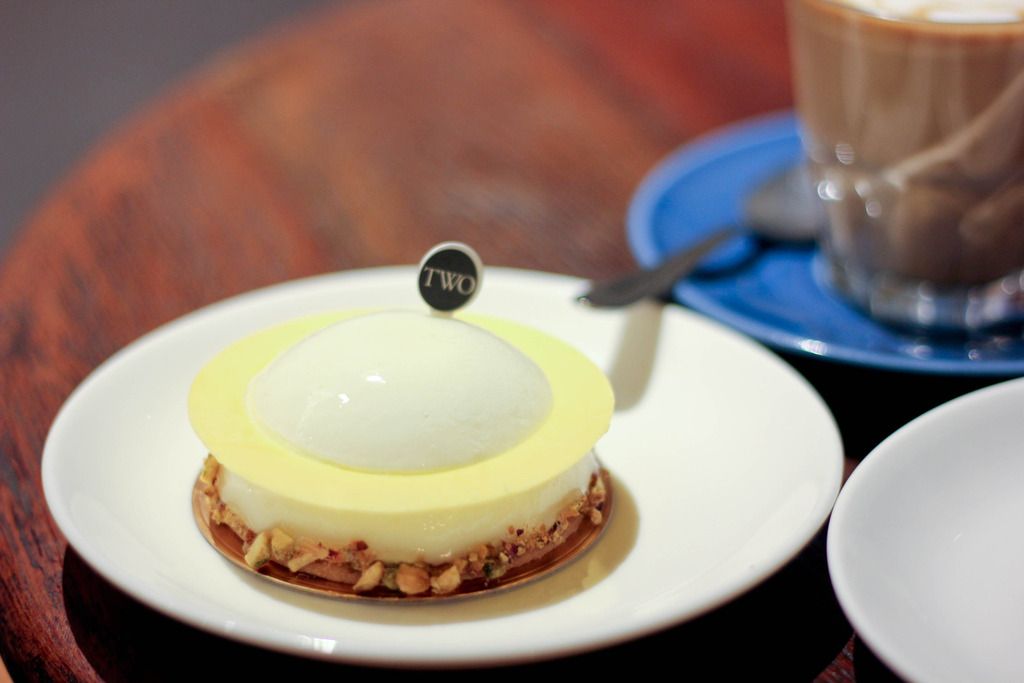 Other than matcha, another Japanese inspired flavor here at Two Bakers is the Yuzu Summer - A yuzu lemon yoghurt mousse with matcha sponge and sablee tart base completed with a white chocolate disc and crushed pistachios. Every mouthful was a sheer delight as it was refreshing with the slightly sour tones. The lightness of the mousse and flavor doesn't get you too gelat at the end!
Thank you
Media Flair
for the invite and
Two Bakers
for hosting!
Two Bakers is located at:
8 Horne Road
Singapore 209083
+65 6293 0329