Where to stay and eat in Ximending
Ximending is an iconic area in central Taipei and is always bustling with life. You can't leave Taipei without experiencing Ximending. During my recent trip to Taiwan, I chose to stay here due to its convenient location, and also the accessibility to many food places just within walking distance! In this guide, you can find inHouse Hotel (薆悅酒店), 天天利美食坊, 阿宗面线, 冲绳日式碳烤麻糬 and Nagi Ramen.
We made a booking for
inHouse Hotel 薆悅酒店
(
http://inhousehotel.com/en/home.php
) via expedia.com for the Elite Room at an average of SGD$155 over the five nights. The entrance on Xining South Road may not be that obvious, so just keep a close lookout for a black colored area with a door for entrance. The hotel has a gorgeous and elegant lobby, equipped with ice water for guests. Service staff was helpful as they provided very detailed explanations for some queries that I had. The Elite Room looks true to the pictures online and was indeed very spacious! The toilet area was very lovely with a bathtub and rainshower, completed with complimentary L'occitane toiletries. Overall, we had a very pleasant and comfortable stay with inHouse Hotel!
There is no shortage of food and things to do in Ximending, but here's a few of the food that I tried while I was there!
No. 1號, Lane 32, Hanzhong St, Wanhua District, Taipei City, Taiwan 108
A few stalls down from Hao Da Da Ji Pai
Daily | 11am till late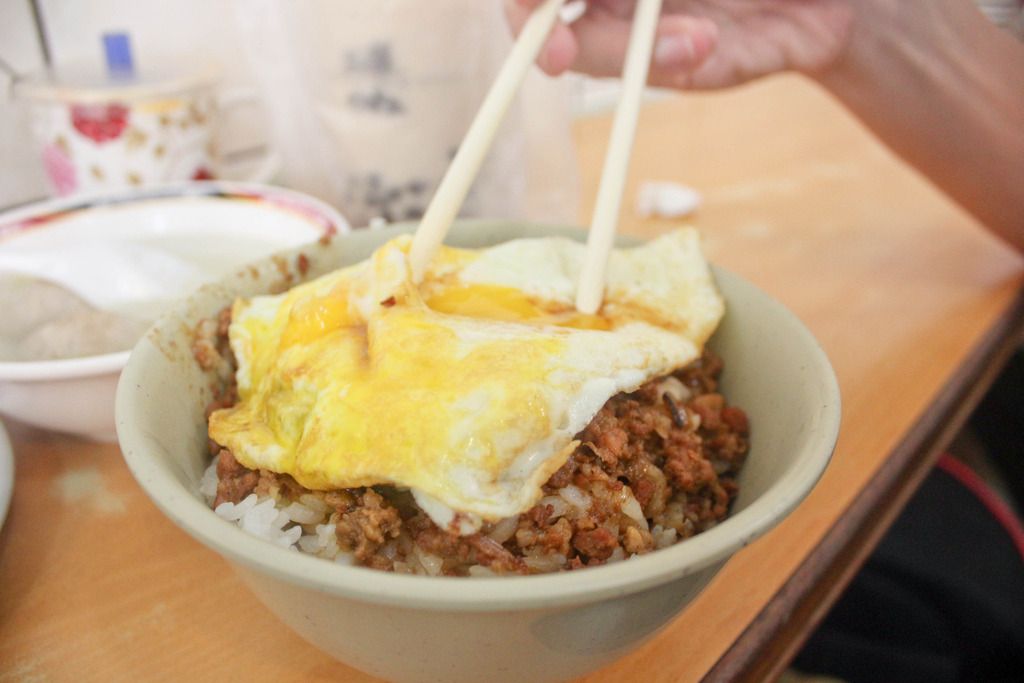 Braised pork rice (卤肉饭) - Medium NTD$45 with egg, Large NTD$55 with egg
Meat ball soup (贡丸汤) - NTD$25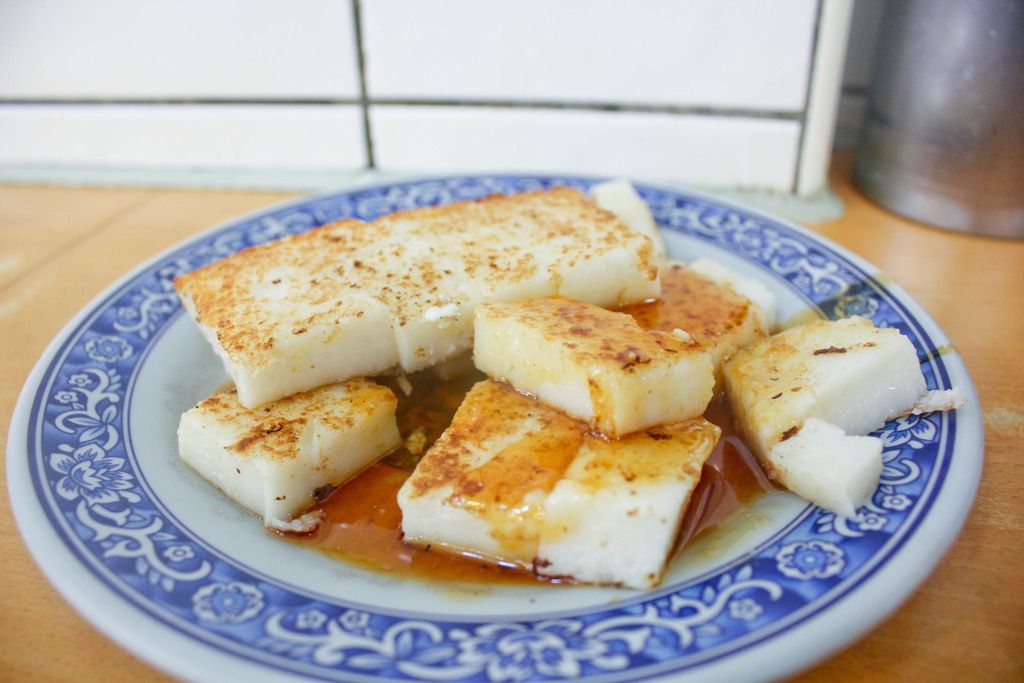 Carrot cake (萝卜糕) - NTD$45 for 2 pieces
Don't need to think further, this is the place to go for your lu rou fan fix! Using only lean meat, they still managed to have that "melt-in-your-mouth" goodness! The braised sauce was slightly salty and peppery, which makes it super delicious with the grains of white rice. What sets them apart is their sunny side up!! Ask for the half cooked sunny side up (you can indicate 半熟蛋 on your order sheet), break the yolk and let it flow into the bowl. Trust me, you would be calling for additional eggs to go with your lu rou fan! We also ordered the fried carrot cake and meat ball soup to complete our meal.
No. 8-1, Emei St Wanhua District, Taipei City, Taiwan
Mon - Thurs | 10am-1030pm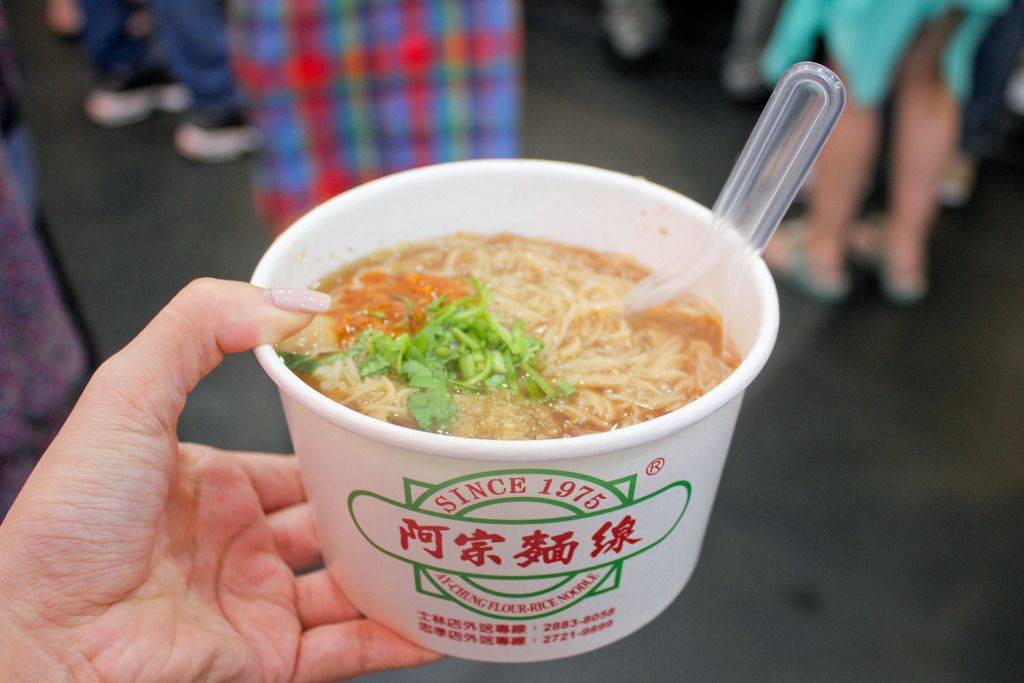 Mee sua (面线) - Big serving NTD$60
This needs no further introduction - just grab a bowl when you're at Ximending! Even though this may be a typical tourist food spot, I still love the fact that they use intestines instead of oysters! The soft and thin yet chewy intestines really makes a good pairing with the mee sua. Oh, and don't hold back on the self-service garlic, vinegar and chilli - they are sure to lift the taste of your bowl of Ah Chung Mian Xian to another whole new level!
No. 49, Emei St Wanhua District, Taipei City, Taiwan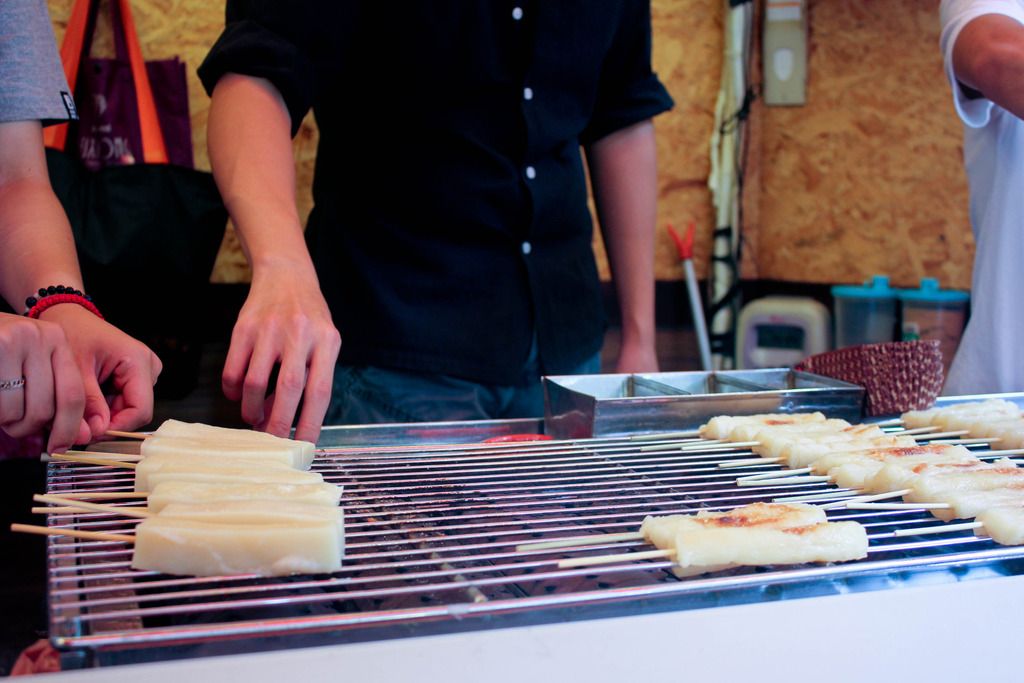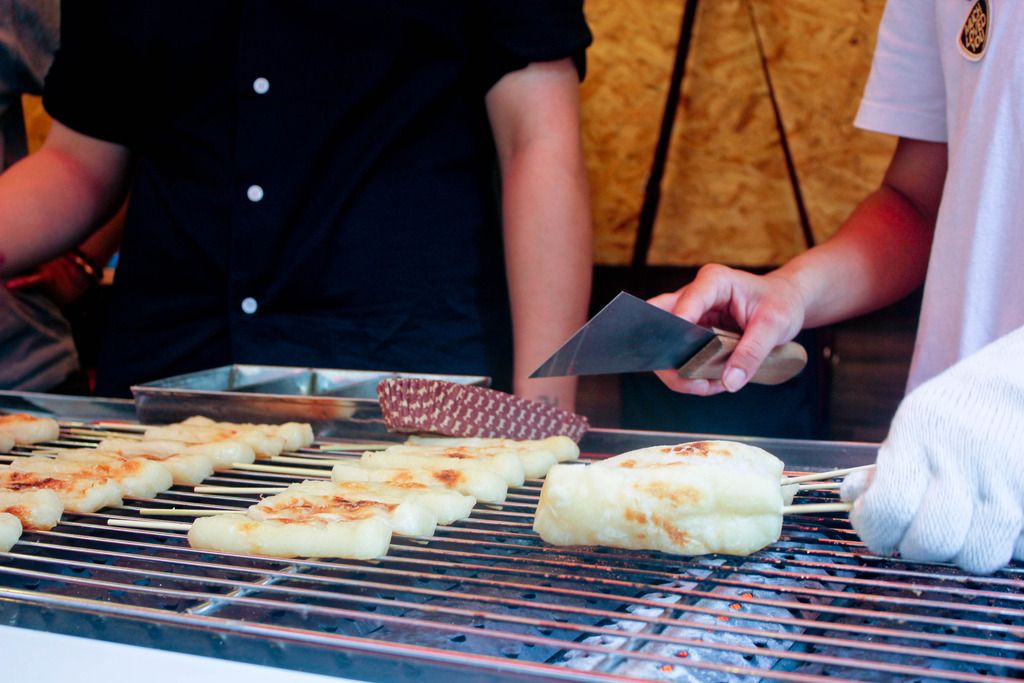 Condensed milk (炼乳) - NTD$25


Grilled muah chee on a stick drenched with an abundance of condensed milk. Omega love this for its crispy skin, gooey insides and milky sweetness! What started out was an unassuming rectangular block of muah chee left on the grill over time, till it has melted to a limp state. When an order is placed, the staff will heat it over higher heat and give it a last grill till the exterior has a nice golden glaze. It does take some time to get it grilled to perfection but definitely worth the wait!
No. 52, Hanzhong St, Wanhua District, Taipei City, Taiwan 108
5th story of the building beside Uniqlo
Sun - Thurs | 1130am-1030pm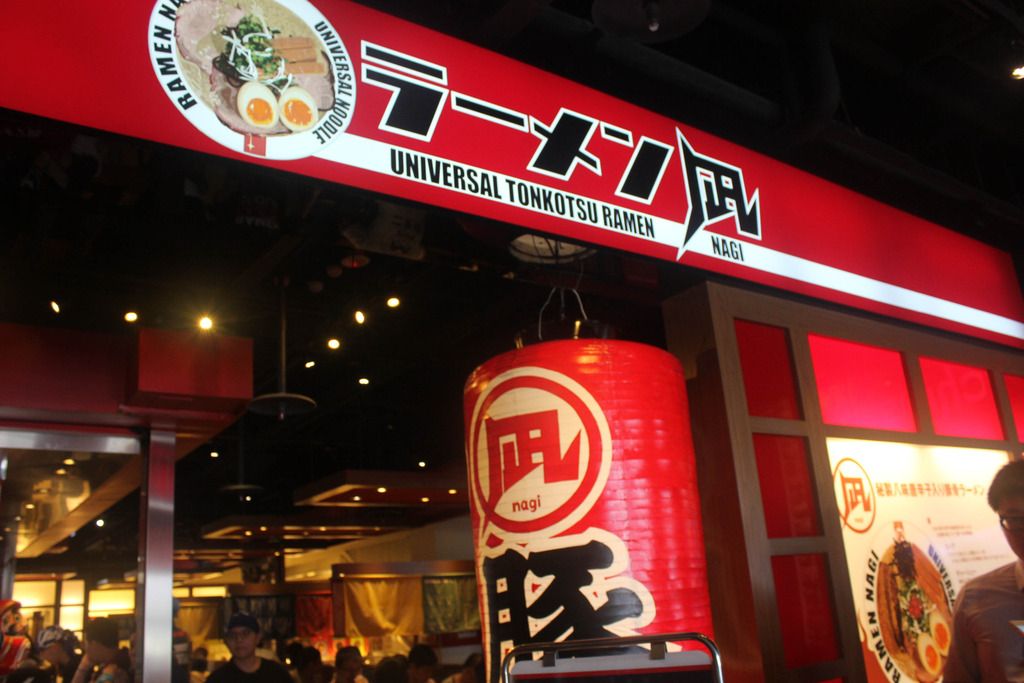 Tonkotsu (豚王) with egg - NTD$200 + NTD$30
I love my ramen, even in Taipei! Nagi Ramen is a very popular ramen joint in Ximending even if it's located way up on the 5th level above the cinema. You can see a steady stream of customers flocking in after they open for business. There are 4 fixed flavors, namely their signature tonkotsu, spicy, black garlic and cheesy basil as well as one special flavor for the week. Their tonkotsu base was very thick and with the addition of garlic bits - it was just the way I like it! The ramen is customizable for quantity of each of the different components - mine was normal for everything, but I chose the pork belly for my meat and cabbage for my vegetables. I'm glad that I chose the pork belly as it was incredibly tender with the right amount of fats. The ajitsuke tamago by Nagi was brilliant nonetheless, with the yolk molten to the right degree! The marination was rather light, but that wasn't an issue as the taste from the broth made up for it.
Also, one of the perks of staying in the Ximending area is you can just hop downstairs to pick up supper! We got this grilled octopus in the middle of the night, and it felt just like a dream as we fought our sleepiness to satisfy our hunger.
Lastly, don't forget to always keep your hand equipped with a cup of bubble tea! My favorite has got to be from 50岚 - Yakult Green Tea Big Cup Half Sweetness Normal Ice (养了多绿 大杯 半糖 正常冰). It was a pleasant surprise to find an outlet just across the road from inHouse Hotel (: